A well-chosen username on a dating platform can make a significant impact on how you present yourself to potential matches. Whether you're looking for a better way to express yourself on the site, or simply wish to get a new nickname on OkCupid, you can do it quickly and almost effortlessly.
Before we start
Before we start
Save your time and let qualified experts in OkCupid problem-solving resolve your problem in minutes!
Have some problems with OkCupid? You can easily resolve it with the help from Howly specialists! We can assist you with resolving various difficulties that can appear when you use online dating sites. Just contact us and get quick help any time of the day.
The benefits you'll get resolving your OkCupid problem with Howly experts:
Professional help with OkCupid

Quick advice right in your device 24/7/365

Expert reply within 60 seconds

Clear step-by-step guidance

Limitless number of follow-up questions

Patient and friendly help till your okCupid difficulty is fully resolved

All answers you need in one place
In this article, we'll explain to you how to change a username on OkCupid, what specific requirements you should follow, and what names are not allowed by the platform. So, let's dive in!
How to change username on OkCupid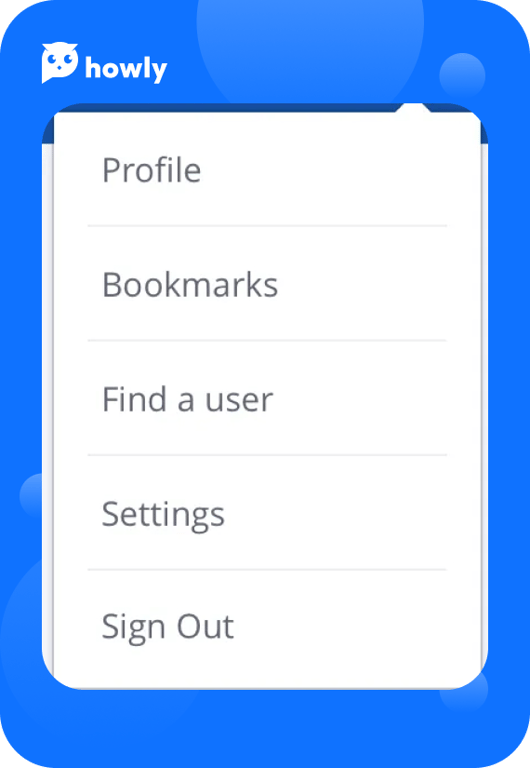 Let's first talk about how to change your OkCupid username. It can be done any time and as many times as you want. Here is what you should do:
Log in to your account on the site and click Profile.
Click on Settings in the dropdown menu and then go to Account.
Choose Username and type a new nickname you want to use.
Click Save to confirm your decision.
Username requirements
When you create a new username, you should keep in mind that there are some specific requirements you should follow:
Use from 1 to 50 characters
It is allowed to use letters, numbers, and special characters.
There should be no spaces or symbols in your username.
What usernames are not allowed on OkCupid?
A few years ago, OkCupid updated its policy and prohibit the use of sexy usernames and profanity as nicknames. So, the best decision is to set as your OkCupid profile name something you prefer others to call you. It should not necessarily be your legal name. Just make sure it doesn't offend anyone.
FAQ
Can I only use my legal name as a username on OkCupid?
No, OkCupid allows you to choose a username of your preference, which doesn't necessarily have to be your legal name. Just make sure to follow the website's requirements.
What are the specific requirements for OkCupid usernames?
Ok Cupid usernames must be between 1 and 50 characters in length, and contain either letters only or letters with numbers and/or special characters, as long as it's something you're ok with how others will call you.
Can I change my OkCupid username after registration?
Yes, you can change your Ok Cupid username after registration. Simply navigate to your profile settings and click the pen icon near your profile photo.
Conclusion
Using a good username is important in the world of online dating, and OkCupid understands the importance of personalization. By following the simple steps in this guide, you can easily change a username for OkCupid and enhance your chances of connecting with new interesting people.
And if you have any additional questions, feel free to ask Howly experts. Contact us via online chat and get professional assistance any time of the day!