The Apple Pencil is an indispensable device for anyone who works with an iPad every day. It simplifies the process of drawing, helps to make electronic notes, and saves ideas. For artists, writers, journalists, marketers, students, designers, and programmers, it is a helpful tool. Even though the design repeats the usual pen, the functionality of the Apple device is much wider. But it is important to understand that you should find out about device compatibility before using it. Where to find all about Apple Pencil 2 support? In this complete guide by Howly, who will tell you all the details of selection and compatibility about Apple Pencils and find out if your device syncs with it.
Before we start
Save your time and let professionals resolve your issue in minutes!
Want to start solving your problem immediately? Experienced Howly troubleshooters can fix your issue ASAP. They're already waiting for you in the chat!
The benefits you'll get while troubleshooting your issue with Howly experts:
Qualified help with laptops HDD

Quick advice right in your device 24/7/365

Expert reply within 60 seconds

Clear step-by-step guidance

Limitless number of follow-up questions

Understanding and empathetic help till your laptop HDD issue is fully resolved

All answers you need in one place
What are the Apple Pencil's advantages?
The Apple Pencil is a handy stylus for the iPad that is shaped like a pencil or pen. It is indispensable even for everyday tasks. It helps in drawing, reading, and writing notes. So if you regularly use your iPad to make colorful drawings, write your thoughts down, do your studies or work. To put it simply, the iPad becomes a piece of paper and the Apple Pencil becomes an ordinary pen. The main advantages of the Apple Pencil are:
Completely copies the regular pen. Apple Pencil is similar to an ordinary pen or pencil, not only in shape but also in weight.
Automatic connection. You don't have to wait for Apple Pencil to connect to the tablet. It happens automatically in seconds.
Very precise pressure sensitivity. You can adjust the thickness of lines by pressing harder or lighter on the Apple Pencil.
Two types of Pencils: what is the difference?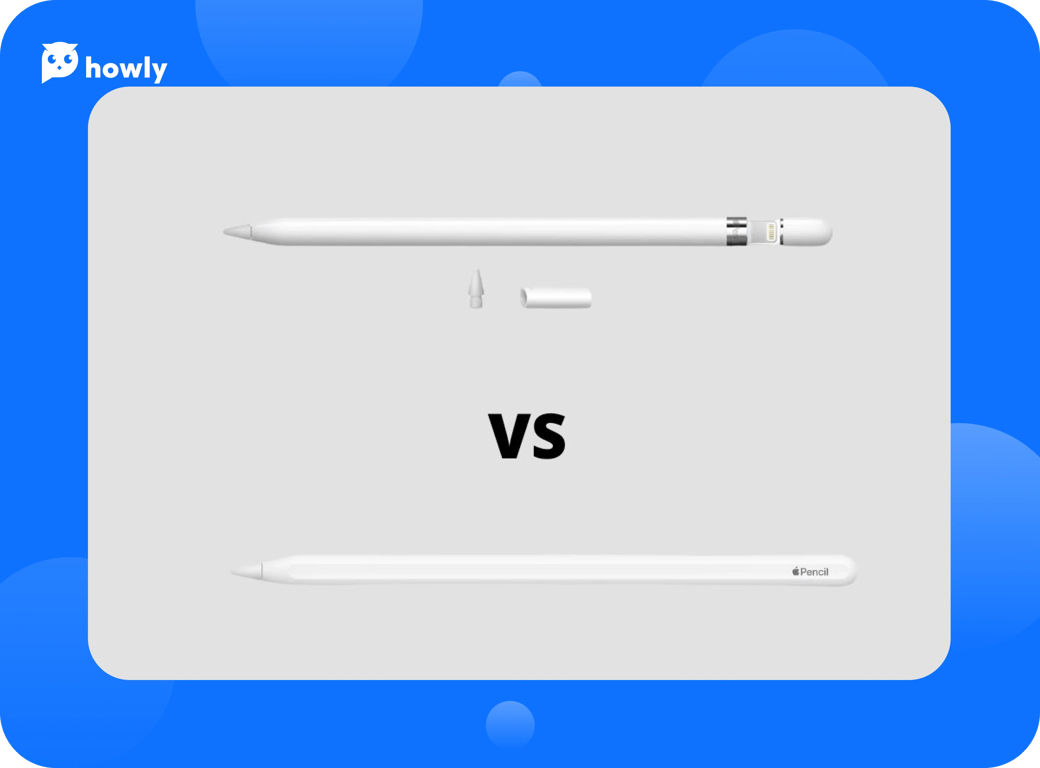 Now you can buy two models of Apple Pencil. Here's a summary of the differences between the two devices:
Generation 1. A glossy and rounded device that is comfortable in the hand, but can roll off flat surfaces. Apple Pencil gen 1 supports fewer iPads, unlike the second generation.
Generation 2. It is a matte device that does not roll off flat surfaces. It is a one-piece device with no lightning connector and no removable parts. The difference between the second generation is that it supports many more iPads.
Which iPads support Apple Pencil 1?
You should know in advance which devices Pencil connects to. If you make a mistake with the iPad model and the Apple Pencil version, the devices will be incompatible and will not be able to connect. Here is the list:
iPad mini (5th generation)
iPad (6th, 7th, 8th, and 9th generation)
iPad (10th generation)*
iPad Air (3rd generation)
iPad Pro 12.9-inch (1st and 2nd generation)
iPad Pro 10.5-inch
iPad Pro 9.7-inch
Which iPads support Apple Pencil 2?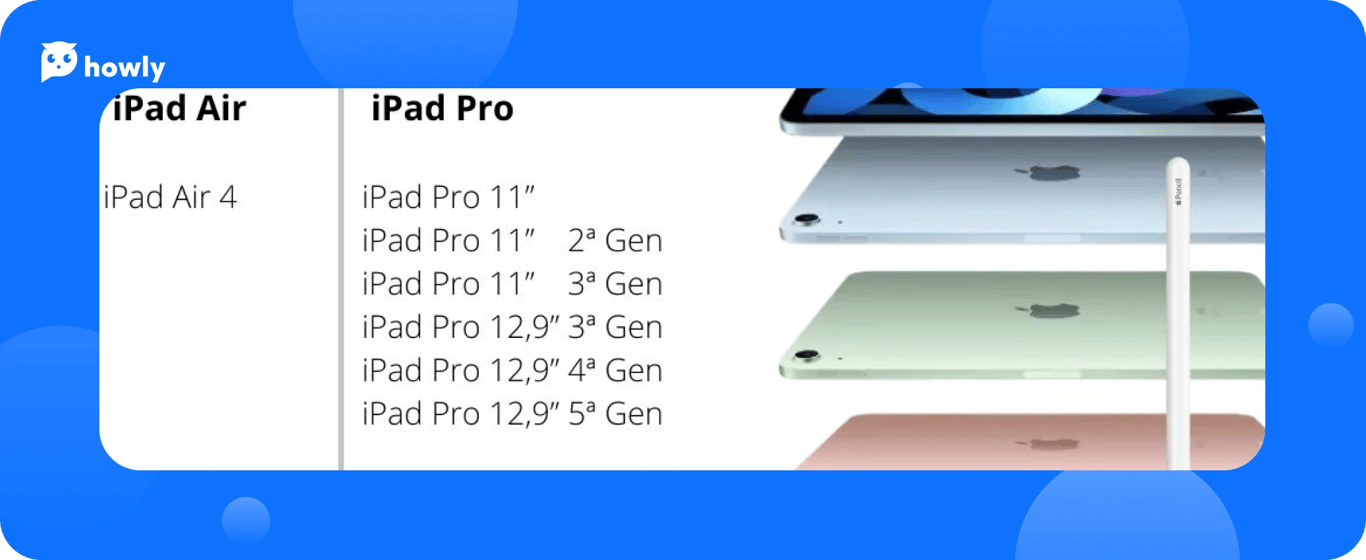 Here is a complete list of iPads that are compatible with the 2 gen.:
iPad Air — you can use only the fourth-generation and newer.
iPad Mini — supports only six gen. and newer.
iPad Pro — you can sync with all models (11-inch, 12.9-inch).
Which iPads do not sync with Apple Pencil 2
The new generation of e-pencils does not support some iPads, especially models that came out a long time ago. For example, these include:
iPad;
iPad Air (up to 3rd generation);
iPad Pro (9.7-inch);
iPad Pro (10.5-inch);
iPad Pro (12.9-inch) up to 3rd generation.
F.A.Q.
Does iPad 5th generation support Pencils?
Unfortunately, this generation of iPads does not sync with Apple Pencils. The problem is that these iPads are considered outdated models, incompatible with first- and second-generation Pencils. Only iPad models above the 6th generation are compatible with the pencils.
Which iPads support Apple Pencil?
It is important to understand that each of the Pencil models supports certain iPad models. In order not to make a mistake, it is important to choose a Pencil model that supports the iPad. A whole list of iPad that supports Apple Pencil and which devices do not support electronic pencils at all, you will find in the article.
How to choose the right device?
When you are preparing to buy an Apple Pencil, you should first find out if your iPad model is compatible and have pen support. You should also find out your iPad model and check whether it is compatible with the one of the models of the Apple Pencil. If you purchase the Apple Pencil incorrectly, then your devices simply will not be able to sync.
Will my iPhone 7 support the pencil?
There are a lot of rumors on the web that Pencils from Apple will also synchronize with other devices of the firm. But at the moment this is not possible. You can only use the pencil with your Apple tablet.
Conclusion
The Apple Pencil is a very handy device for those who regularly work with the iPad. It helps to draw high-quality sketches, write notes, read books and underline citations, etc. But before you buy an Apple Pencil, you should know if it's compatible with your iPad. If you choose the wrong generation, your devices won't be able to connect. In this article, you can find out what iPads support Apple Pencil generations 1 and 2, and which iPads are not compatible with Pencils at all.