LG washing machines are among the most reliable. The manufacturer pays a lot of time and attention to quality, so they are truly durable. In addition, each model has many features to ensure your laundry is as clean and fresh as possible.
Before we start
Save your time and let professionals resolve your issue in minutes!
Want to start solving your problem immediately? Experienced Howly troubleshooters can fix your issue ASAP. They're already waiting for you in the chat!
The benefits you'll get while troubleshooting your issue with Howly experts:
Qualified help with laptops HDD

Quick advice right in your device 24/7/365

Expert reply within 60 seconds

Clear step-by-step guidance

Limitless number of follow-up questions

Understanding and empathetic help till your laptop HDD issue is fully resolved

All answers you need in one place
But still, sometimes they break. Most problems are elementary to solve. Because LG wants you to be happy with your purchase, they have a guarantee, instructions that indicate what to do and what not to do, and intuitive controls. So you can be sure that most answers about LG washer troubleshooting you can find in these instructions.
Let's break down the most common problems LG machines have and how you can fix them with this LG washing machine troubleshooting guide.
LG washer troubleshooting: most common problems & solutions
You loaded the laundry, waited until it was washed, took it out, and water ran from it. It is impossible to hang it because the water runs in streams.
Why can this happen? There may be several reasons:
The engine is jammed, and that's why the drum cannot make the required number of revolutions.
The belt broke, and the drum could not spin at the right speed.
There is not enough electricity, or there are some problems with the wires due to which the spin cycle is not working properly.
The lid is not fully closed.
To resolve the issue, try the following:
Check the operation of the door latch. If the door latch does not work correctly, the machine signals that the door is open, and the wash cycle is interrupted. If your latch is broken, replace it.
Check drive belt. It would help if you ensured that none of the drive belts were loose on the pulleys. If this happens, pull it up. If the belt is cracked or torn, buy a new one and replace it.
Check the balance of your washing machine. Even if you set the level during installation, it may "shift" during operation. For example, the washer may have moved during the spin cycle, or your child may have accidentally pushed it. And maybe you need the LG true balance washer troubleshooting – because an incorrectly set level can lead to improper machine operation. So check if you have LG true balance washer problems and if something is wrong, correct it.
Check the bearing. If the bearing is broken, it's better to call the maintenance specialists. But if you have repairing skills, you can try to fix it yourself. Inspect your machine's directions and if they are broken, replace them.
Check the board. Sometimes the board burns out. It is one of the rarest causes of a spin not working, but still possible. If you checked all the previous points, you have mains voltage, and the cable is connected correctly, the board may have a problem. Please find it and examine it. To replace, you will need the help of a specialist.
The LG washer won't turn on
It is the most annoying LG top loader washer problem. You want to wash your favorite shirt, but the machine refuses to start.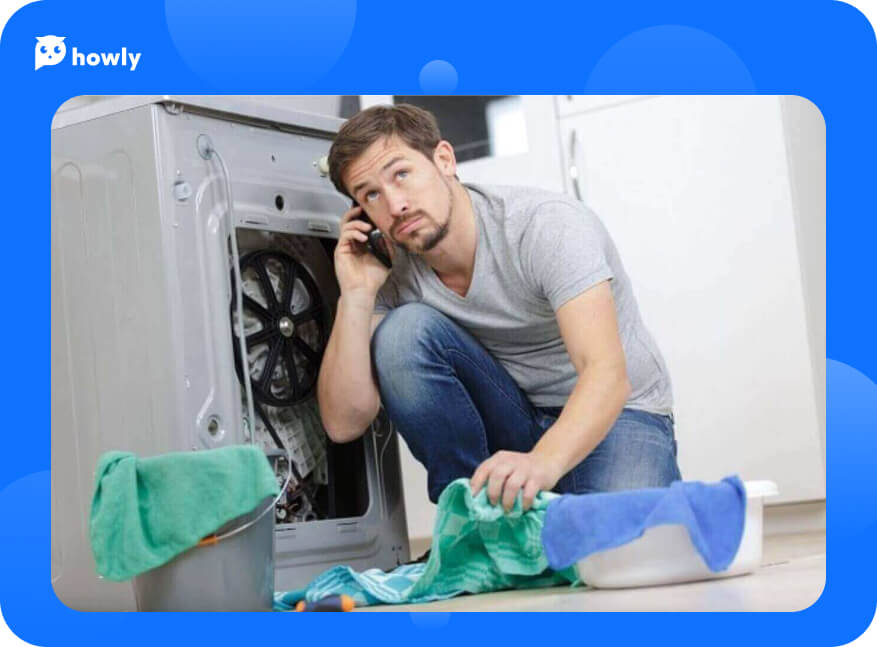 What to do in this case? There are not too many reasons for this problem, so you can quickly fix most of them by following our guide. If your LG washer won't turn on, try these steps:
Check cable connections and power supply. It is the most obvious way to fix a breakdown. Perhaps a cord or cable fell out. To start the machine, you need to return it to its place.
Check the error code on the panel. If everything is fine with electricity, and the display shows some error code, use your washing machine operating instructions to fix everything. Find there a problem description and a method to solve it.
Check if the lid or door is open. Your washing machine may refuse to turn on because the top and door of the washing machine are equipped with sensors. It is for the safety of your device. If you find that the lid or door is open, close it and try turning the machine on again.
Linen is not rinsed
Another annoying LG washing machine problem is improper rinsing. You take out the laundry, all in foam and soap. It is a sign that the rinse function is not working correctly.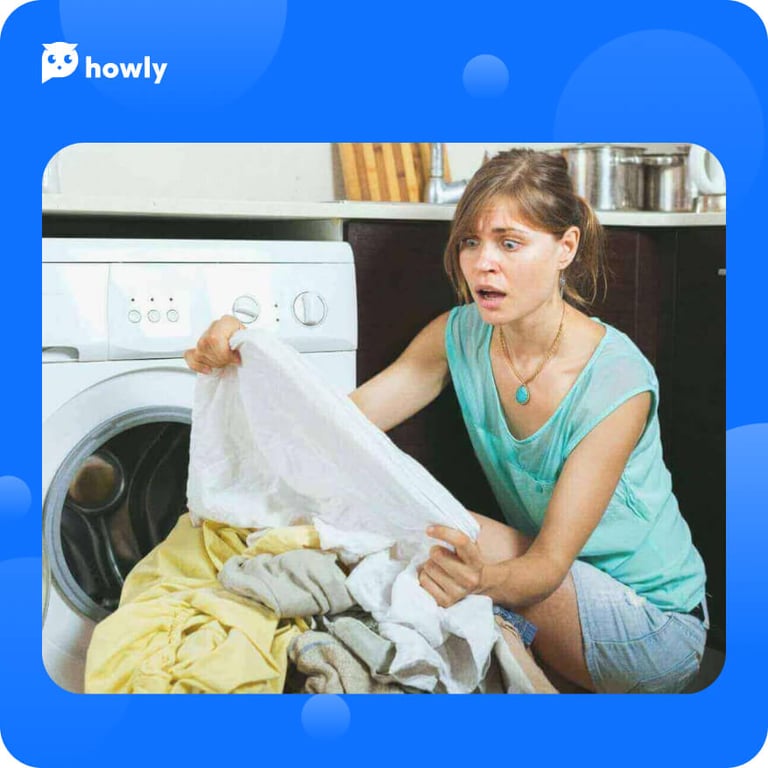 What can you do in this case?
Use the correct amount of powder or detergent. If you pour in too much detergent, the machine may not have enough programmed time to rinse everything out. Therefore, the simplest solution is to reduce the amount of detergent.
Try to replace the detergent. The product you are using may produce a lot of foam.
Check board. Problems with it can cause a lot of LG washer machine problems. If you've tried replacing the detergent, even washing without it, and things are still soapy, you may have problems with the board. Contact the master to resolve this breakdown.
The machine "rumbles"
There are no utterly silent washing machines. Instead, they make sounds when they collect water or rinse your laundry. But if the sound has changed or become too loud, it's worth checking if everything is fine with your washer because these are signs of failure. It is one of the common LG direct drive washing machine problems.
Check:
What's in the drum? First, check if there is anything unnecessary in the drum. For example, perhaps you forgot the coins in your pocket. They fell out during washing and caused the noise.
Problems with the filter or pump. This pair is responsible for safe washing, so you must regularly inspect them. If the filter is clogged, clean it. If the drain pump is broken, it is better to replace it.
Problems with bearings or drive belts. They affect not only the operation of the spin cycle but the entire machine as a whole. Therefore, check if everything is fine with your bearings and drive belts. If they are worn out, replace them.
Now you know a few more ways of troubleshooting the LG washer.
The typewriter does not drain water
This breakdown can cause other serious problems, such as flooding neighbors. So be careful. In addition, it will be difficult for you to get the laundry out of a washing machine filled with water.
Therefore, if you encounter such a problem, try the following solutions:
Clean the filter and drain pump. If the drain pump does not work, then dirty water will, again and again, be drawn into the machine's tank. To fix this, clean the pump and filter, and check its operation.
Check the cleanliness of the drain hoses. If they are clogged with debris and hair, then the water will not drain. Inspect hoses regularly and clean them.
Check cover. Again, lid sensors can play a trick on you. If they don't work or the lid is not closed tightly, your machine will not work correctly. So take a look at the top.
These steps also will help if you have LG front load washer problems.
The washing machine is shaking
During operations, wildly spinning, your washer may shake a little. It is fine. Its drum rotates at high speed. But if the vibration is too strong, it is worth checking the machine for malfunctions. It is another widespread LG washer problem you can fix by doing the next:
Check the amount of laundry. If you load too many clothes into the washer, it may not work correctly. Moreover, overloading can cause a complete failure in operation. Therefore, first, try to reduce the amount of laundry.
Level the washing machine. If it stands on an uneven surface, then this leads to malfunctions. If the device is not level, correct it.
Check suspension rods. This element of the washing machine wears out and breaks over time. If this happens to your washing machine, contact the master for a replacement.
Check the bearing. If it is worn, your machine may make loud noises and vibrate. Replace it if necessary.
Conclusion
As you can see, there can be many reasons for a washing machine to break down. Some you can quickly fix, but for something, you will have to turn to a specialist. Now you have a lot of ways for LG washing machine troubleshooting. These instructions also will help if you have an LG Inverter Direct Drive washing machine or LG WaveForce washer problems.
If you cannot cope with the breakdown but are not yet ready to contact the master, write to Howly specialists, we are ready to help you at any time.