One issue has arisen between Hulu and Samsung TVs, with many users unable to access the content. Despite attempting troubleshooting steps, the problem persists, leaving some customers searching for alternative methods to view their preferred series and films. Both Hulu and Samsung are aware of the issue and are working on a solution. This article will explore the ongoing problem, provide potential workarounds, and update readers on any progress toward a resolution.
Before we start
Save your time and let professionals resolve your issue in minutes!
Want to start solving your problem immediately? Experienced Howly troubleshooters can fix your issue ASAP. They're already waiting for you in the chat!
The benefits you'll get while troubleshooting your issue with Howly experts:
Qualified help with laptops HDD

Quick advice right in your device 24/7/365

Expert reply within 60 seconds

Clear step-by-step guidance

Limitless number of follow-up questions

Understanding and empathetic help till your laptop HDD issue is fully resolved

All answers you need in one place
Why is it important that the Hulu app is not working on TV?
The matter of Hulu not working on Samsung TVs is a significant concern for a few causes. First of all, it is quite a widely famous company with a broad range of content. With the majority of people switching completely to streaming as their primary form of entertainment, being unable to access Hulu can be frustrating for its subscribers. Secondly, Samsung is a leading manufacturer of smart TVs, with millions around the planet owning Samsung TVs. As a result, the compatibility matter influences a noteworthy amount of people. Finally, the problem has persisted for some time, despite the efforts of both companies to find a solution, leaving customers in limbo as they wait for updates and resolutions.
Reasons for Hulu not loading on Samsung TV
One possible reason is a software compatibility problem between the two systems. Hulu updates its platform on a regular basis, and Smart TVs may not always be compatible with the latest updates. Another possible reason is the use of outdated TV models that are no longer supported by Hulu's latest software updates. Additionally, connectivity problems, such as a frail Wi-Fi signal or an old router, might be the reason as well. Finally, problems with personal accounts and device authorization could also cause problems with accessing Hulu on Samsung TVs.
Software compatibility
It can be a reason for the hardship of why Hulu won't load on Samsung TV because both companies frequently update their systems to improve performance. However, these updates may not always be compatible with each other, causing conflicts that prevent users from accessing content. Similarly, if Samsung TV's software has compatibility issues with the latest version of Hulu, users may experience difficulties accessing content. As a result, this factor is an important thing to contemplate when troubleshooting the issue between Hulu and Samsung TVs.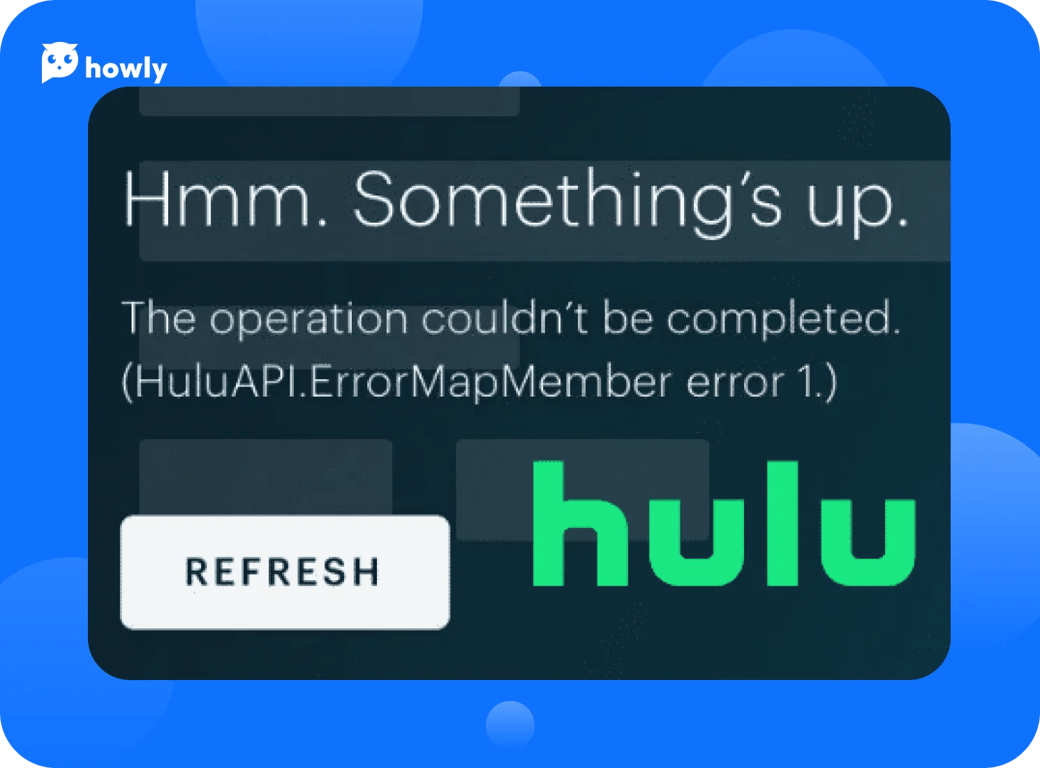 Outdated TV models
The use of outdated TV models can be a cause for Hulu not working on Smart TVs problem because the software and firmware components of older TVs may not be compatible with the latest updates and requirements of Hulu's streaming service. As technology advances, popular platforms similar to Hulu continuously update their software to provide access to new features. However, outdated TV models might not be capable of handling these updates, resulting in compatibility issues. In some cases, manufacturers might quit supporting more outdated models, leaving users unable to access the latest features and services. Therefore, it is crucial for users to keep their smart TVs up-to-date to avoid potential compatibility issues.
Connectivity problems
Connectivity problems can be a reason for the load failure of Hulu compatibility problems since different streaming platforms similar to Hulu require a stable and strong Wi-Fi signal to operate accurately. If something is wrong Hulu may not be able to load content correctly, leading to error messages or buffering. This can create issues for users, even if the app is up-to-date and there are no account or authorization problems. In some cases, the connectivity problems may not be related to the internet connection itself but could be caused by outdated routers or other network equipment, which can cause issues with streaming services.
Device authorization
Device authorization can be a reason for the problem of Hulu not working on Samsung TVs since it turns out that Hulu restricts the number of gadgets that might access the whole thing under a single account. If a user has already authorized the maximum number of devices under their Hulu account and tries to access the service on a new device, such as a Samsung TV, they might face various issues. In such cases, the user may need to remove one of the previously authorized devices. This is a security measure implemented by Hulu to prevent unauthorized access to its service and protect the user's account information.
How to fix Hulu load failure on Samsung TV?
Attempt these things to fix this issue.
Check for updates
The first step in the process of troubleshooting the matter of Hulu not working on Samsung TVs is to see if there are any available new files for updates on both the TV and the Hulu app. Software updates are crucial to maintaining the compatibility of the two systems.
To see if there is anything new, go to the application. Navigate to the top of the screen and click on the gear icon to access the settings menu. From there, select About Hulu. The app will then check for any available updates, and if there is an update available, the user can download and install it.
Keeping the TV and the Hulu app up to date is essential as it ensures that the most recent software files are able to work with each other properly. This may fix any issues that were present due to outdated software. Additionally, enabling automatic updates on both the TV and the app can ensure that the systems stay updated with the latest software releases.
Restart everything
Restarting both devices is a crucial step in troubleshooting the matter of Hulu not working on Samsung TVs. Turning off both the TV and the streaming device allows for a clean restart of the devices, which may resolve any brief glitches. Unplugging both devices from the power source ensures that they are fully powered off, and it also helps to refresh the device's memory. Pausing for two to three minutes before re-plugging all of them back in allows for any residual electrical charges to dissipate.
Check your Wi-Fi
This is important because a weak or unsteady Wi-Fi signal might be the reason for issues with streaming content on different platforms. Here are some steps you can take to troubleshoot your internet troubles:
Try using an online speed test page to determine your internet speed. The minimum line of recommended speed for broadcasting Hulu content is 3 Mbps for on-demand content and 8 Mbps for live TV.
Turn your devices off, wait for about 30 seconds, and bring them back on. This will reset your internet connection.
Check for interference: Move any appliances that as you suspect might interfere with the signals. This mostly touches various wireless devices, so put them away from your modem and router.
Upgrade your connection plan: If you see that the speed of your Wi-Fi is consistently below the minimum recommended speed, contemplate boosting your plan or talking through other options with your internet provider representative.
If your internet connection is still causing issues with Hulu, it's recommended to reach out to your internet company for additional help.
Clear cache
The fourth point suggests clearing all the data from within the application to settle the Hulu load failure matter of it not working on TVs. Doing so will clear up any potentially corrupted packages that might be the core of this problem. Here's how you can do it:
On the Samsung TV, open Settings and choose Apps.
Click on the Hulu application after finding it in the list of installed applications.
Pick Storage from the options on the next screen.
Choose Clear Cache => Clear Data.
Once the process is over, reload the Smart TV and try opening Hulu once more.
This step may resolve any compatibility issues between Hulu and Samsung TVs, allowing everything to work smoothly. However, it's important to note that clearing data will also completely erase your login info and any personalized settings within the Hulu application, so you will have to sign in and set these up again after clearing the cache and data.
To fix Hulu load failure on Samsung TV, check account settings
The fifth point suggests checking your account settings to ensure that your Samsung TV is authorized to access Hulu.
Log in to your account, and navigate to the Account section.
Under the Your Account tab, scroll down to the Manage Your Devices section.
Here, you can see a list of all the devices that are currently authorized to access Hulu under your account.
If your Samsung TV is not listed, you can add it by tapping on Add a device and following the guidelines on the screen.
Restart the TV, go to the application, and try accessing the content again. If you continue to encounter problems, you might have to get in touch with Hulu or Samsung support for further assistance.
Customer support
If nothing of the above work, users can reach out to Hulu or Samsung support for further assistance if Hulu won't load on TV. The support teams will be able to provide users with more specific fixing instructions tailored to their situation, as well as help diagnose any underlying issues. Depending on the nature of the problem, they may also provide updates on any ongoing work to resolve the compatibility issue between Hulu and Samsung. Users can contact Hulu support by phone, email, or other ways. Samsung offers support through its website, phone, or chat.
F.A.Q.
Is there a permanent solution to Samsung and Hulu not working problem?
Not yet, as the issue may require updates or fixes from either Hulu or Samsung.
Are there any workarounds to solve Samsung TV and Hulu not working?
Some users have reported success using external gadgets, for example, Roku or Amazon Fire Stick to access Hulu on their Samsung TVs.
Why is Hulu not working on my TV?
Ensure that your TV is authorized under your account settings. If you have already authorized the maximum number of devices, you may need to remove one of them.
Conclusion
In conclusion, the ongoing difficulty of Hulu not working on Samsung TVs has provoked frustration for many users. There may be underlying compatibility problems between the two systems that require updates or fixes from Hulu and Samsung. If you are still experiencing issues, it is recommended that you contact Hulu or Samsung support for further assistance. The Howly experts are also available to help troubleshoot and resolve any issues you may be having with your Samsung TV or Hulu. Get in contact with our team today to get the assistance you need.