A massage chair is desirable soft furniture for people who like to relax after a long and exhausting day. So facing Panasonic massage chair problems is not something you don't want to experience. We understand your struggles and how you want to fix this furniture as soon as possible. That's why we've created a short and efficient guide on how to repair a Panasonic massage chair at home.
Before we start
Save your time and let professionals resolve your issue in minutes!
Want to start solving your problem immediately? Experienced Howly troubleshooters can fix your issue ASAP. They're already waiting for you in the chat!
The benefits you'll get while troubleshooting your issue with Howly experts:
Qualified help with laptops HDD

Quick advice right in your device 24/7/365

Expert reply within 60 seconds

Clear step-by-step guidance

Limitless number of follow-up questions

Understanding and empathetic help till your laptop HDD issue is fully resolved

All answers you need in one place
Power-related problems with the Panasonic chair
Сheck the power supply. Plug the cord directly into the AC outlet. An extension cord may slightly change the outgoing voltage and amperage. It can be a reason why you have Panasonic massage chair problems.
Slide the power switch to the "On" position. You should see a light that signals that your chair is getting the power to work. Find the operating lock switch: you may accidentally turn it off. Once you change the lock position to "Open," check the chair again.
Massage chair operational problems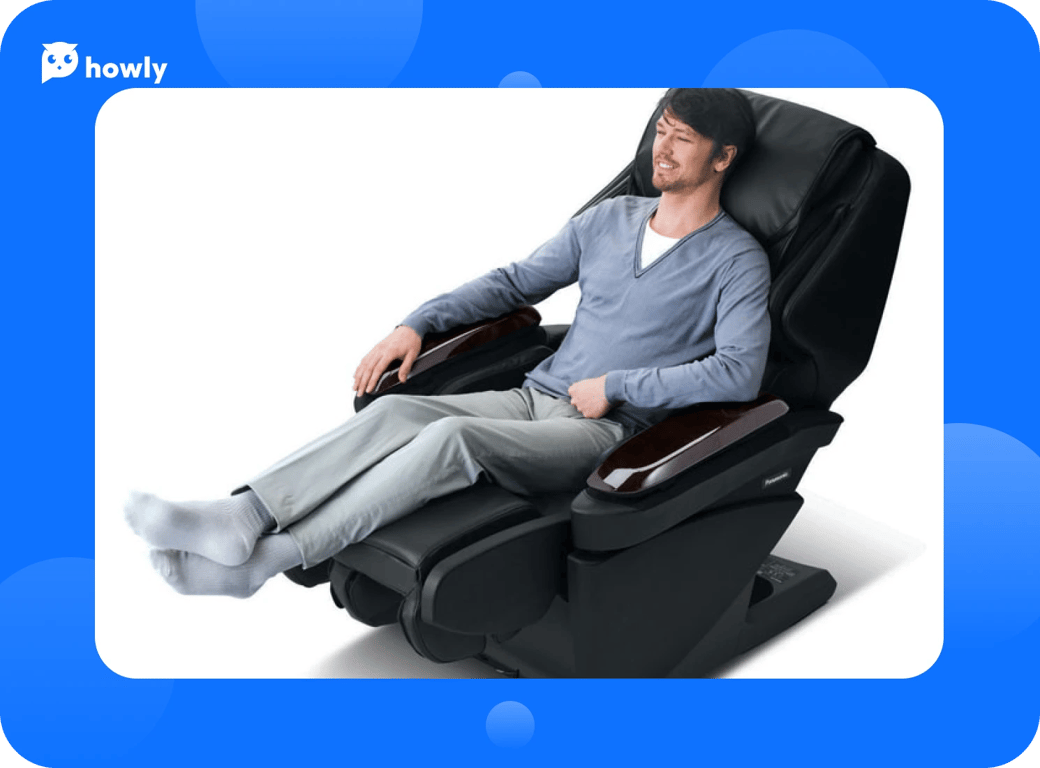 Remove any obstacles from the outlet to the chair. Make sure that you have at least 2-3 feet of vacant space. You may find that you don't need to fix a Panasonic massage chair because it works just well when it has enough free space.
If you can't launch a rolling massage mode, place massage heads in the narrowest position. Once you do this, you can run a rolling mode.
Massage heads with different heights are also fixable. It's not a malfunction, you can easily repair a Panasonic massage chair. Launch a manual mode and press the TAP button after this. Press the Quick Stop to turn off the tapping process. Repeat this process until you see that the massage heads are located correctly.
'U10' is displayed on a massage chair
U10 is the most common error message on Panasonic chairs. It shows that chair systems can't detect a person sitting on it. Sit back on the backrest. Turn it off and restart it again.
If your weight is under 100 pounds, you can place something moderately heavy (up to 10-15 lbs) on your lap. It adds additional weight, so the system can determine that someone is sitting on it.
Сhair makes noises during operation
In most cases, chair sounds are a part of the working process. A motor can groan when it comes under load; massage heads can make a creaking and popping noise. Moving details create a sound up to 40-60 dB.
Reclining problems with the Panasonic massage chair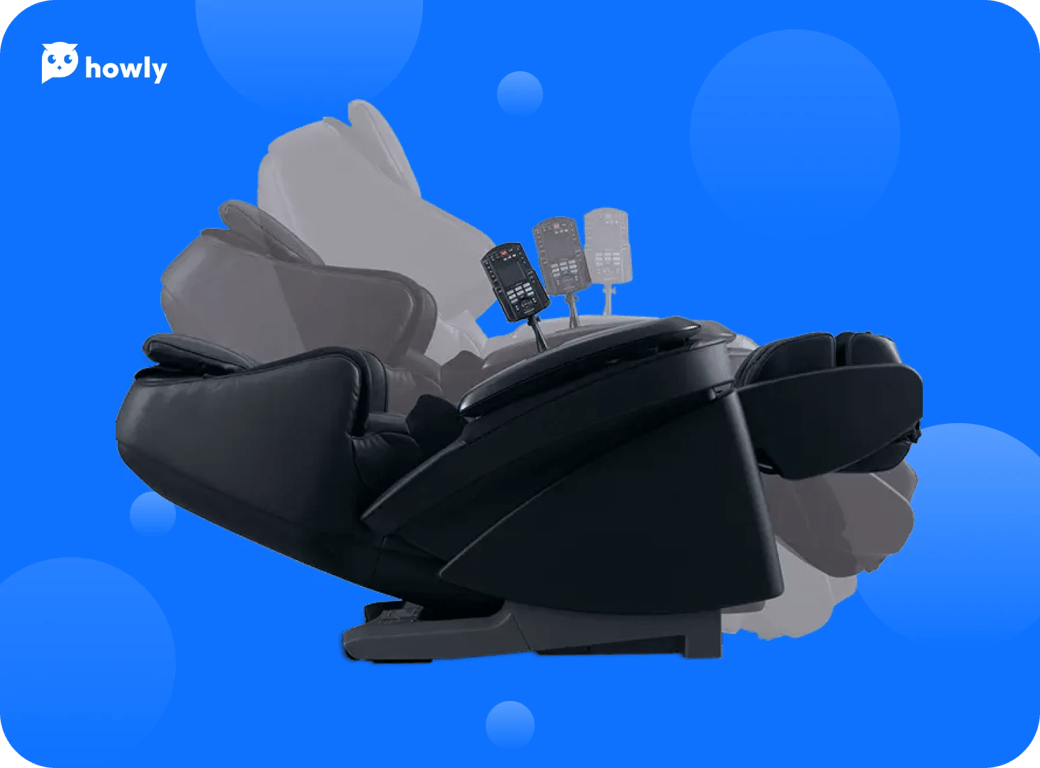 The system can temporarily block a reclining feature. You can't change the tilt angle during a massage. Once you've stopped it, bring back the ability to change the chair's tilt.
If your seat doesn't return to the upright position, check the power supply. Maybe your chair doesn't have enough power to change the back position.
You may also accidentally press the Stop button, and it freezes all operations. Sit back on the chair and press the Start button. Also, check the Timer feature. Maybe you previously set it, so your chair is turned off.
F.A.Q.
Do I need to fix a Panasonic massage chair if it produces noises?
No, in most cases, your chair is fine. It has moving parts and a motor that puts them into motion. While they work, they produce noise within the 60 dB sound range, which is similar to regular conversation.
How to repair a Panasonic massage chair that shows U10 error?
This error shows that the system can't launch the massage because there is no person sitting on a chair. If you weigh up to 100 pounds, the system may identify you as a kid. Put some heavy stuff on your lap, such as a dumbbell, water bottle, or small pet.