Renowned for its sleek design and portability, iPad has many other advantages making this smart device a worthy addition to your tech arsenal. This is a masterpiece creation from Apple and a tough competitor to other tablets available on today's market. Indeed, users love iPads for their durability and solid performance and never cease hunting for newly-released models.
Before we start
Save your time and let skilled professionals in iPad crashes troubleshooting resolve your problem in minutes!
Howly techs are true professionals in solving complex device malfunctions. And fixing iPad crashing issues takes them minimum time and effort! Chat with our specialists and get instant answers to any questions. We'll help you revive your iPad ASAP!
The benefits you'll get fixing your iPad crashing issue with Howly experts:
Qualified help with iPad crashes

Quick advice right in your device 24/7/365

Expert reply within 60 seconds

Clear step-by-step guidance

Limitless number of follow-up questions

Patient and friendly help till your iPad crashing problem is fully resolved

All answers you need in one place
However, crashes occur regardless of the tablet's brand, and even high-grade Apple products can malfunction from time to time, typically at the most inopportune moment. And iPad crashes often come with frustration, irritation, and despair – we know how it feels. Luckily, Howly experts offer smart solutions to any problem and will help you deal with your trouble in the shortest possible time. Meanwhile, we'll show you some easy methods to resolve your iPad apps crashing issue and tell you why such problems arise.
Why do apps keep crashing on iPad?
You're far from the only one claiming "My iPad keeps crashing" Some users face the problem after system updates or when playing games while others admit that none of their apps is running properly – the issue is annoying anyway. However, by knowing what causes tablet bugs, you can identify and fix your problem faster and easier. So why do iPads keep crashing?
battery issues;
iPadOS requires an upgrade;
acute shortage of storage space/memory overload;
hardware failures;
glitchy software updates;
buggy/incompatible apps;
too many junk data and unnecessary files;
malware.
Best solutions to fix iPad crashing bugs
No matter how you use your Apple tablet - for business, study, or entertainment - if any problems arise, you probably want to handle them as promptly as possible. And iPad apps keep crashing issues are rather easy to troubleshoot if you have a clear plan of action. The below-mentioned stepwise solutions are effective and time-tested, check them out to determine which option works best for you.
Remove background apps
Even despite the solid performance of Apple tablets, continuous heavy loads on the system may cause a lot of problems. It'd seem that the number of simultaneously launched apps makes no difference, but it's just a common misconception. After all, multiple applications running in the background reduce system performance and cause Apple iPad crashing bugs. Proceed to these steps to close unneeded programs:
For tablets with a Home button:
Double-hit the Home button to enter the App Switcher.
Swipe up any program you're willing to remove.
Hit the Home button again to return to the tablet's main screen.
For tablets with no Home button:
Swipe from the bottom to the center of the screen – hold your finger at this spot for a second and release.
Swipe up any program you're willing to close.
Tap on the empty space to return to the tablet's main screen.
Do a soft reboot
A simple tablet reboot has a lot of power. Indeed, you shut down the device while terminating all buggy processes and then run the system again, having your iOS crash on iPad fixed. Moreover, it's a matter of minutes!
For tablets with a Home button:
Long-tap the Power button till the Power off slider pops up.
Move the slider to power off your Apple iPad.
Long-tap the Power button again to power on the tablet.
For tablets with no Home button:
Long-tap the top button + any of the volume buttons.
Move the slider to shut down your Apple iPad.
Turn on the tablet again.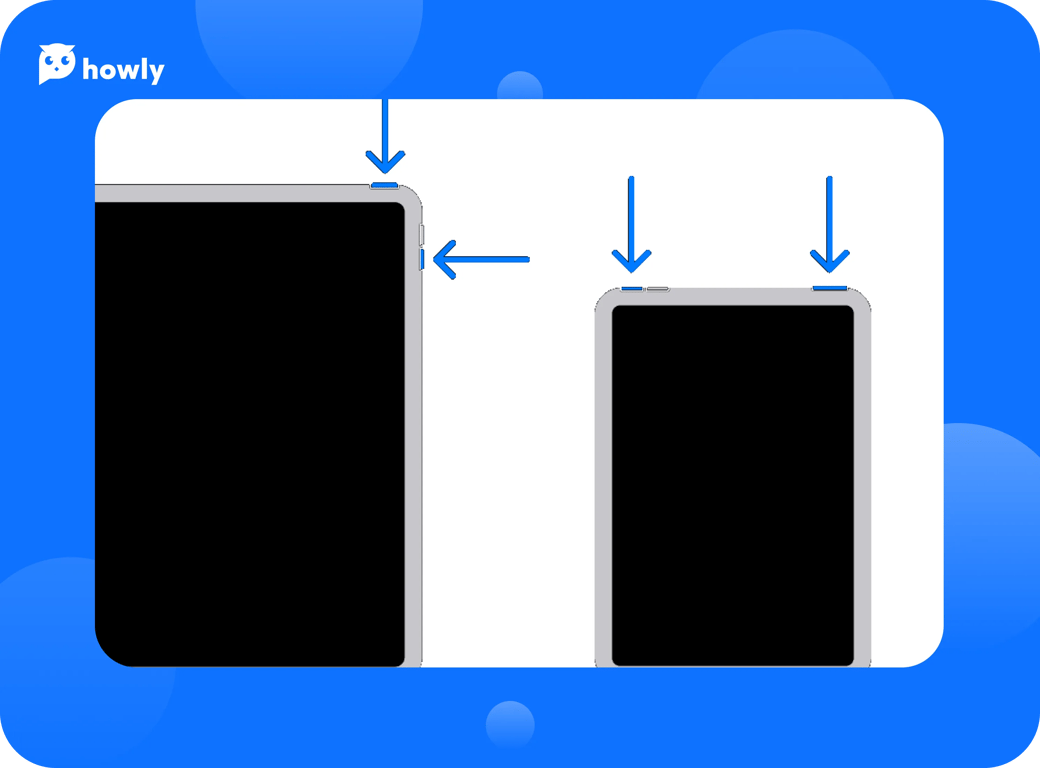 Try a force restart
If the previous option fails to bring any results, a force restart will be a nice alternative. Its principle of operation is the same, but the procedure helps to solve more severe system bugs in case your apps keep crashing on the iPad.
For tablets with a Home button:
Long-tap the Home + top buttons and then release both of them when you notice the Apple logo.
For tablets with no Home button:
Tap the volume up and immediately release the button.
Tap the volume down and immediately release the button.
Long-tap the top button and then release it when you notice the Apple logo.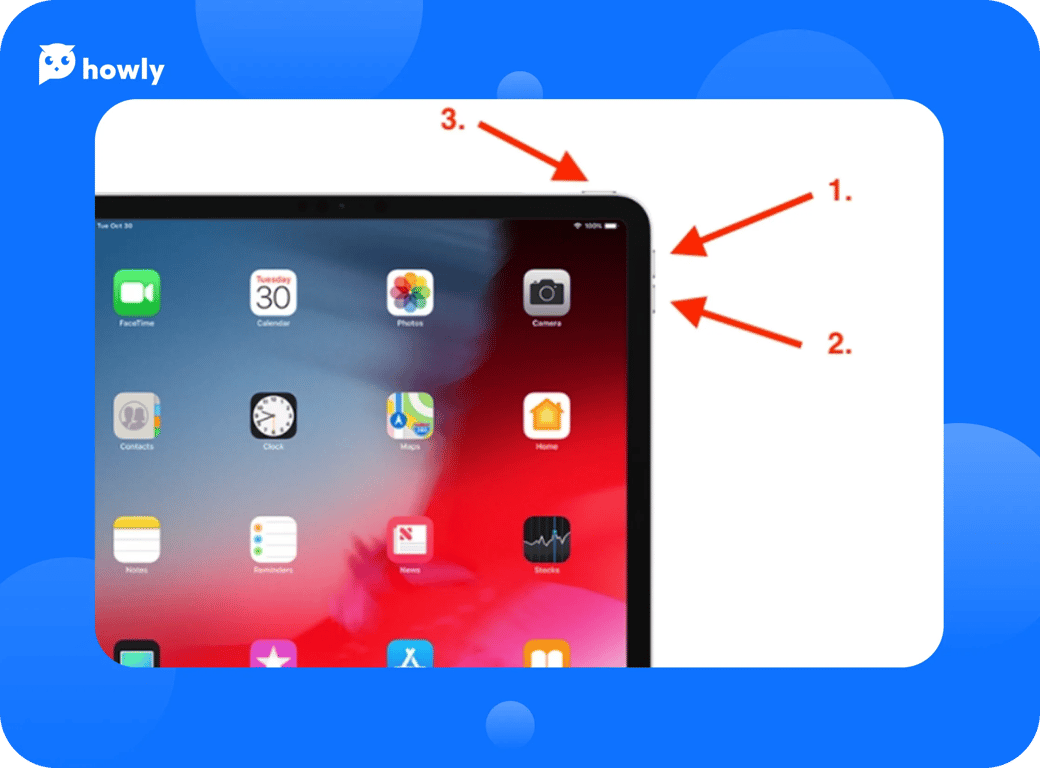 Clean your tablet's memory
If your iPad keeps closing apps, chances are the device has little memory to maintain their normal functioning and run particular system processes. To solve the problem, find out which items take up the most memory space and then delete them:
Access Settings -> move to General -> hit iPad Storage.
Explore the storage scale and detect the most memory-consuming items (these are typically applications).
Scroll to the list of downloaded apps and hit the one you're willing to get rid of.
Hit Delete App.
You also have the option to offload the unneeded app, meaning that the system will remove this program from your tablet but preserve its data in case you're going to reinstall the application sometime in the future. Simply pick Offload App if this option suits you.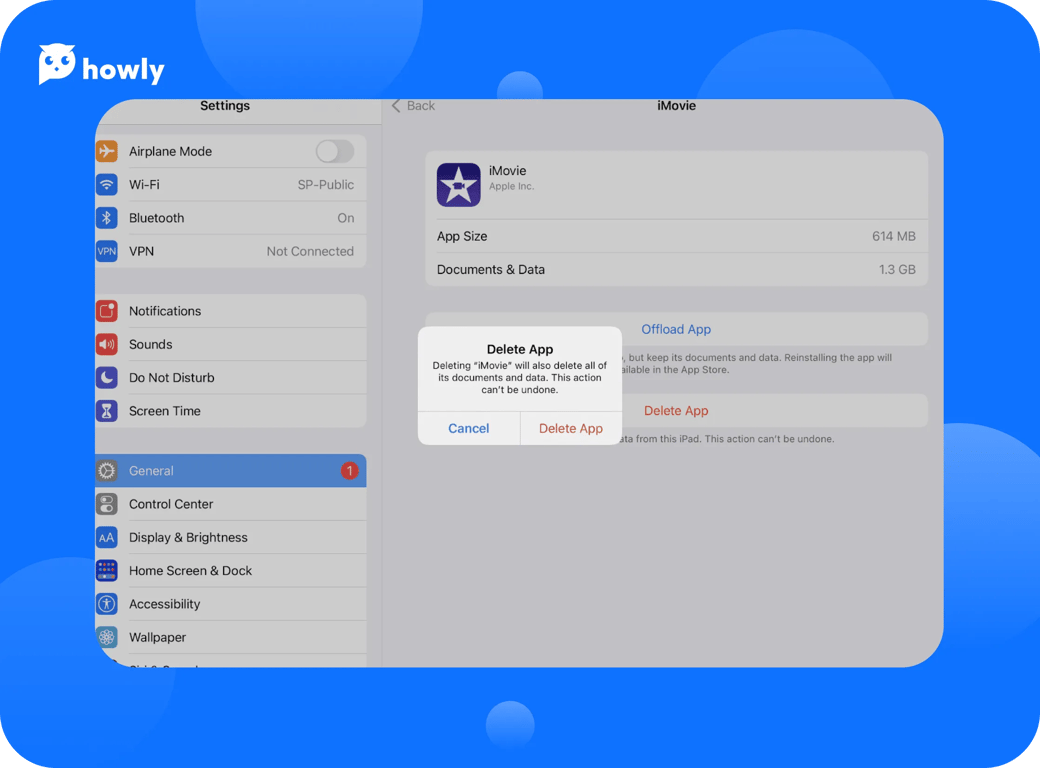 Update iPadOS
Users often wonder "Why does my iPad keep kicking me out of apps?" and look for the cause in faulty applications, while the problem lies in the tablet operating system itself. Indeed, outdated OS triggers plenty of bugs and glitches, that's why Apple recommends updating their software regularly. Even if this solution doesn't solve your problem, your iPad's performance will still improve.
Keep your tablet charged (at least up to 50% - 60%) and connected to a Wi-Fi hotspot.
Enter Settings -> navigate to General -> pick Software Update.
Is there an update for your OS? Tap Download and Install.
Update glitchy apps
If your Apple iPad keeps crashing only one particular application while others run well, these may be in-app bugs to blame. Such problems do happen if the software is outdated. So the solution is obvious – you should update the faulty app to normalize its operation.
Access the App Store and navigate to the Today tab.
Tap your account icon.
Head to Updates -> pick Update All.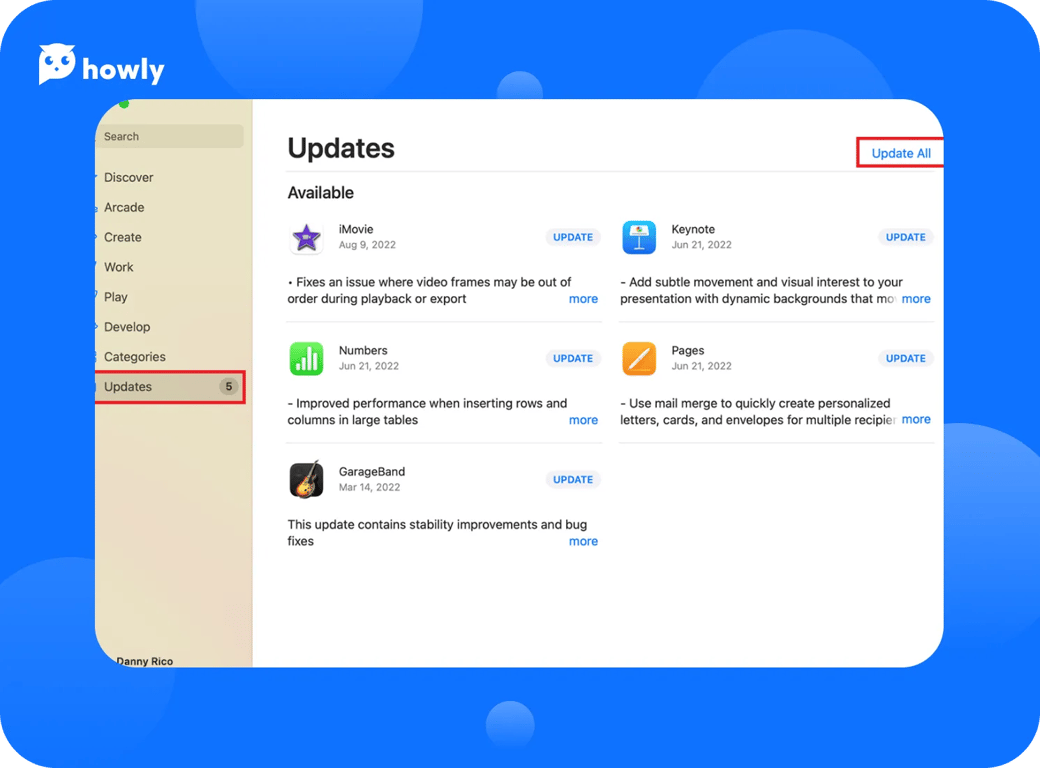 Ensure the battery health is good
It's no secret that device components are prone to aging, and an old, faulty battery may cause apps crashing on iPad issues as well. Unfortunately, there's no option to check its technical condition via the tablet's settings, but you can download a handy app to keep battery health under control.
Download and then install the iMazing application from the App Store.
Run iMazing on your device and press the battery icon at the lower corner.
Explore the technical condition of your tablet's battery and consider replacing it if needed.
Factory reset your Apple tablet
This is your final measure to fix a crashing iPad as the method works even if nothing else helps. The point is that a factory reset brings your device back to developer settings, removing all potential bugs, malware, and malfunctioning apps. We recommend doing a system backup to avoid complete data loss.
Access Settings -> head to General.
Move to Reset and pick Erase All Content and Settings.
Specify your passcode and then confirm.
F.A.Q.
What if my iPad is constantly crashing in the Safari browser?
If Safari crashes occur regularly, chances are you need to perform some cleaning. Move to your tablet's Settings, head to Safari, and hit Clear History and Website Data. Finally, restart your Apple device and check whether you've fixed the error.
Why does my iPad keep shutting down?
Battery problems are the most common cause of Apple iPad shutdowns. Try turning off your device and charging it to full capacity. What's more, download the iMazing app to ensure that battery health is good enough.
My iPad Pro keeps crashing WhatsApp. Is there a solution?
Keep your iPadOS and WhatsApp updated to fix possible system incompatibilities. If the app still crashes in the latest version, we recommend reinstalling it. Moreover, free up some space in the storage to ensure better WhatsApp performance.
Conclusion
Well, even so cool Apple tablets may crash, lag, and freeze from time to time as no device is immune from such problems. Luckily, the fixes are actually easy, so we hope our solutions have worked out for you. Still wondering "Why is my iPad crashing?" Ask this question to Howly experts, and they'll sort out your issue in no time! Moreover, our specialists will enhance the functionality of your tablet by eliminating any other malfunctions without fuss. Our qualified techs are always ready to help!