If your iPhone screen stops responding, you still have a chance to save your phone. It's a software-based issue, so you don't need to go to the repair or ask on forums questions like "Why is my iPhone 12 frozen?". All you need to do is follow our instructions. They will help you to deal with the iPhone 12 frozen screen.
Before we start
Save your time and let professionals resolve your issue in minutes!
Want to start solving your problem immediately? Experienced Howly troubleshooters can fix your issue ASAP. They're already waiting for you in the chat!
The benefits you'll get while troubleshooting your issue with Howly experts:
Qualified help with laptops HDD

Quick advice right in your device 24/7/365

Expert reply within 60 seconds

Clear step-by-step guidance

Limitless number of follow-up questions

Understanding and empathetic help till your laptop HDD issue is fully resolved

All answers you need in one place
Why your iPhone 12 is frozen: main reasons
There are three major causes why your phone behaves so strangely: it doesn't have enough RAM to process all the opened applications, caught a bug, or runs on old software. The good news is that you can resolve everything in less than an hour. So, grab your phone and start to fix its problems!
How to fix frozen iPhone 12: easy guide
If the phone doesn't have enough free RAM or battery, it stops responding to the commands (gets frozen). Close all the apps and charge the device. If this didn't help, restart the phone. Check that it has the latest iOS. Update the device if it hasn't.
Reset the settings. Software conflicts often lead to glitches. If this didn't help either, reset the device. This action will delete all information from your phone. But the corrupted files will also be erased.
If none of this helps, turn to Apple support or go to the repair station. Maybe there is a hardware issue that you can't fix at home. Let's examine all possible solutions.
1. Close all apps that are currently running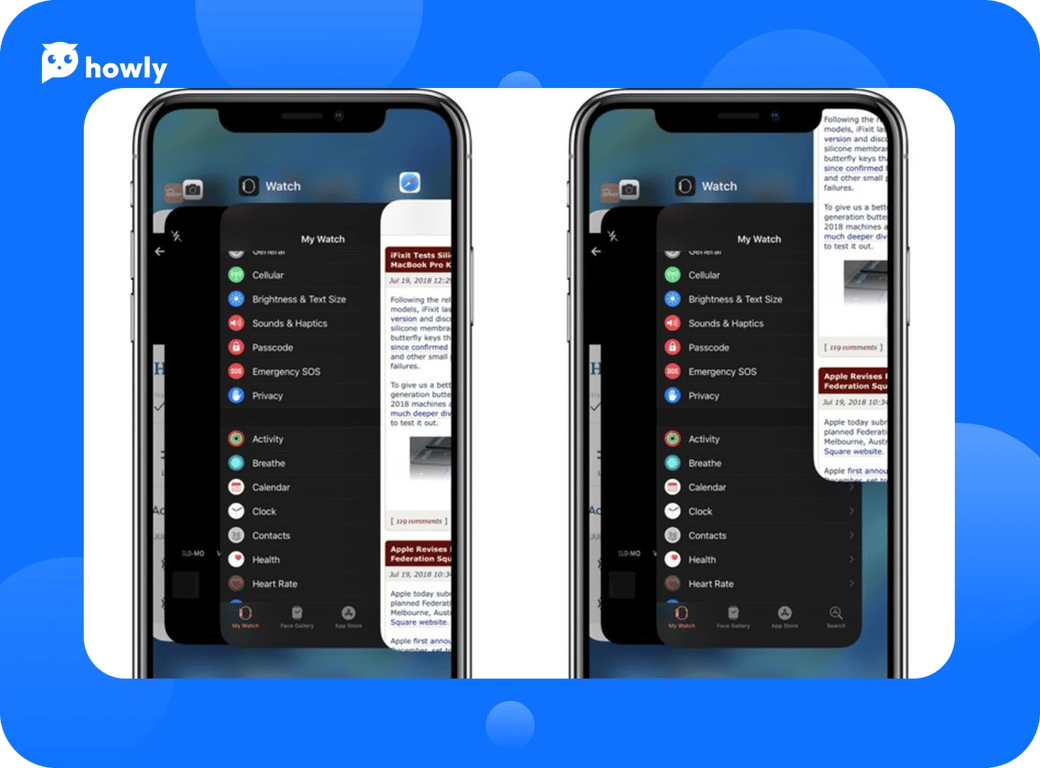 Every app that is currently working consumes the memory of your device. Some apps need hundreds of megabytes of storage to work as intended.
If you regularly open a few high-consuming apps simultaneously, it can be the reason why your iPhone 12 keeps freezing. You need to close all the apps and run them one by one.
Follow the next instruction to fix the frozen iPhone 12:
Put your finger on the bottom of the screen, swipe it up, and stop in the middle of the process. You will see the list of opened apps.
Swipe up each preview to shut down apps.
Your phone is ready to use. If your iPhone 12 is freezing even after this, stick to the instructions below.
2. Charge your iPhone
Secondly, connect your phone to the charger or power bank. Maybe your phone is just discharged, so it stops correctly responding to your commands. That can be a reason why your iPhone 12 keeps freezing. Charge it to at least 50-70%.
Don't use the device during the process. It could lead to overheating. If your iPhone is too hot, it may refuse to work correctly. Despite sounding silly, the iPhone 12 freezes when it gets too hot.
Leave it charging for 20-30 minutes. If this didn't help, try other solutions on how to unfreeze iPhone 12.
3. Restart the device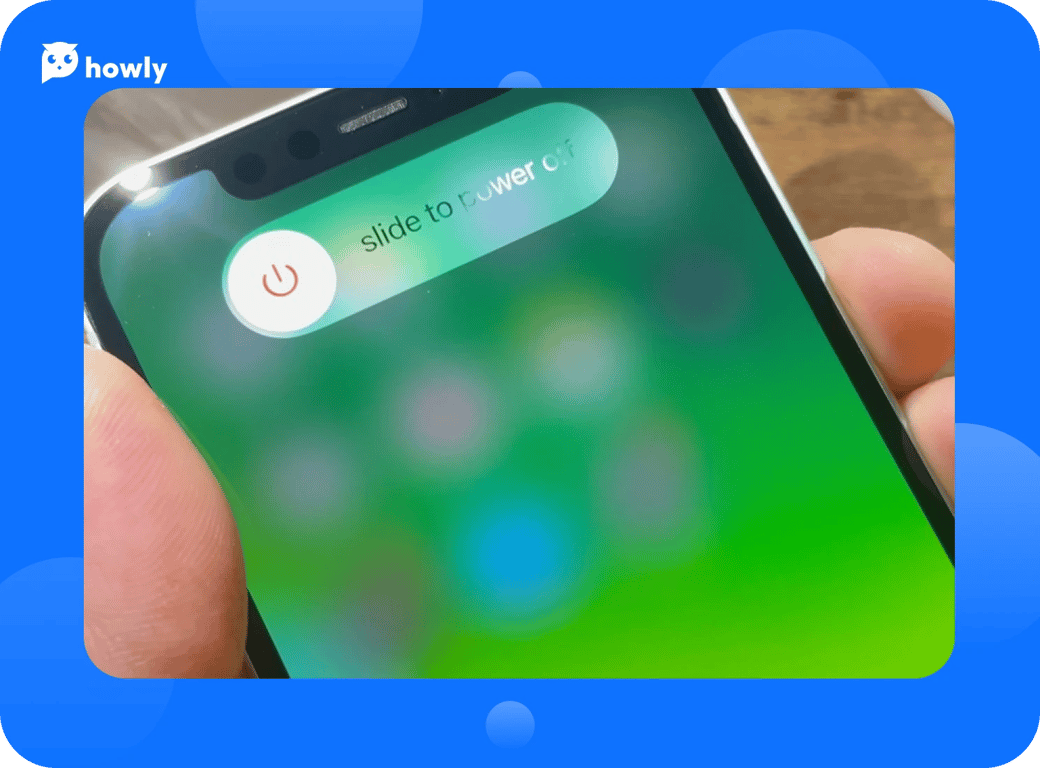 Reset iPhone 12 when it's frozen. This measure helps you reboot your phone and still save all the information and settings. Hold the Power button. Swipe the slider and wait for a minute. After that, hold the Power until you see the Apple logo.
This action can help you in the "iPhone 12 frozen" case and in many scenarios where you face minor software bugs.
4.Force restart your iPhone
It is a procedure that you should make to reset your phone and remove temporary files if the device doesn't respond to the basic restart. Stick to this instruction to unfreeze an iPhone 12:
Press Volume Up button and release it after 2-3 seconds.
Repeat the same for the Volume Down.
Hold the Power until you see the Apple logo.
Wait until the phone boots up. It may take longer than usual.
This action helps you to delete all temporary files from the system. Do it once in 10-20 days to remove temporary files before they may cause trouble.
5. Delete certain apps
If your phone starts to freeze after installing an app, delete it. This application may be the source of the problem. Find a secure alternative.
6. Update your iPhone
If your device runs on the old iOS, you can experience problems while working. And one of them is the iPhone 12 freezes. Update the device. It should help. You have three ways to do this: via Settings, iTunes, or Finder.
6.1 Update iOS in Settings
You don't need another device to update your phone. All you need here is your phone, stable Wi-Fi, and more than 60-70% of the battery. Follow this path: Settings → General → Software Update. There you will find the Download and Install button. Tap on it and wait until your phone installs the new update.
6.2 Update iOS in iTunes
In this case, you will need a computer with iTunes: it can be Windows or macOS. Apple doesn't have the Linux and ChromeOS versions of the iTunes app. Plug the phone with the USB cable and open the app.
In the left half of the display, you will see the icon of your phone. Click on the Check For Update and choose Download and install.
6.3 Update iOS in Finder
This way is suitable for users with macOS Catalina 10.15 or later. Connect the phone to the PC and open Finder. Find the iPhone in the Locations menu. Go to Check. If there are available updates, you will see the Download and Install option. Click on it. It should fix the "iPhone 12 is frozen" issue.
7. Reset all settings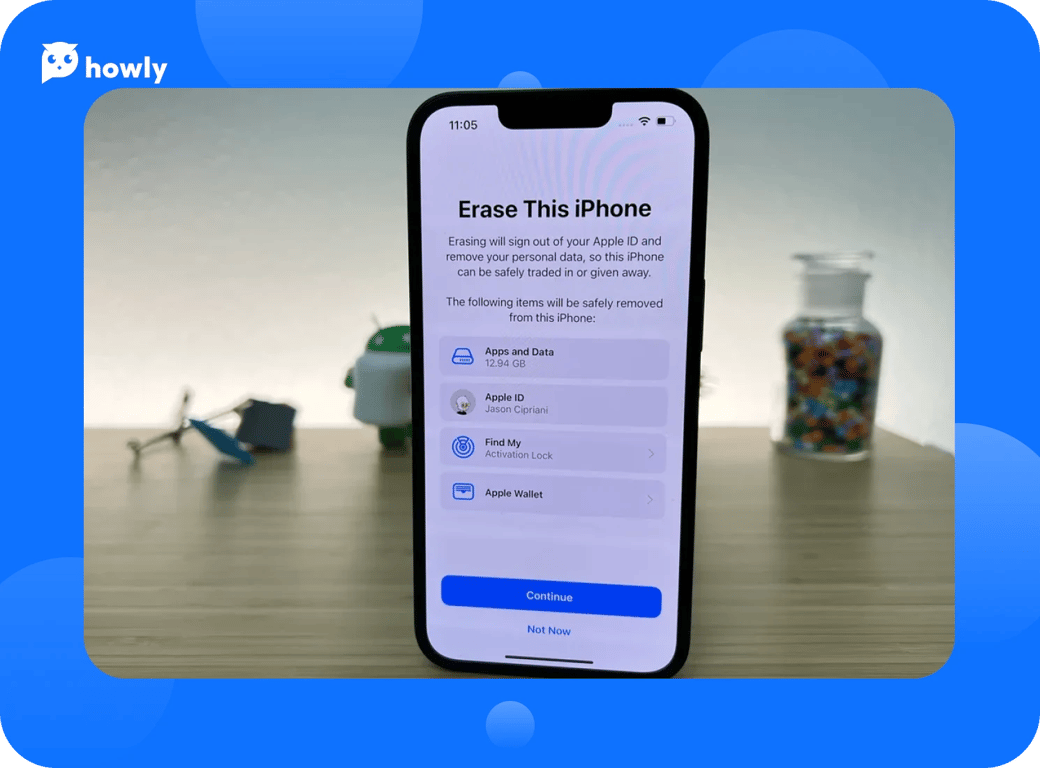 This action will bring settings to default. All data will remain on your phone, but you will need to sign in to all your applications again. Follow the next path to create a backup: Settings → Your name → iCloud → Backup → Back Up Now.
After this, you will be able to reset the settings.
Here is a short instruction on what to do if you want to solve iPhone 12 freezing issues this way:
Find the Settings → General.
Go to the bottom of this menu and find a Reset line.
Confirm Reset All Settings and fill in your passcode.
If this didn't help with the frozen iPhone 12, take the more extreme action – factory reset.
8. Hard reset iPhone 12
If anything above didn't solve your issue, the only opinion left is to hard reset the device. It will remove all data, so save essentials in the backup file. When you are ready to start fixing the frozen iPhone 12 this say, stick to the following instructions:
Go to Settings and look for General.
Find Reset → Erase All. Confirm it and enter the passcode.
Wait for 10-20 minutes.
Now you can restore the phone or start everything "from scratch.". Your device will be running smoothly like a new one. And will forget about an annoying "iPhone 12 freezes" problem.
9. Contact Apple support
Contact Apple's help, if none of these steps have helped you. Tell them about your issue, and they will find the reason why your iPhone 12 keeps freezing. If your device is still under warranty, they'll fix it for free.
If you don't want to go to the service center, contact Howly experts. We will teach you how to turn off the iPhone 12 when frozen and how to fix any issue with your other devices. Just tell us about your tech problems, and we will give you an answer in less than 15 minutes.
F.A.Q.
How to fix iPhone 12 stuck on the logo?
Force restart your phone to eliminate temporary files. Check for available system updates and install them. Delete high-consuming apps. Reset all settings. If this doesn't help, factory reset the phone to unfreeze an iPhone 12.
What if my iPhone freezes frequently?
Restart the device to stop all currently running applications and remove temporary files. If this happens with some apps or games, delete them. Try to work without them and once their developer releases a new version, upgrade to it. If this didn't help, reset the settings or factory reset the device to fix a frozen iPhone 12.
Is there a way to prevent iPhone 12 from freezing?
Check your iOS version. It should be up-to-date. Make sure that you don't overuse high-consuming apps. It's applications that record and/or edit content, have 3D graphics or download many files from the internet. Ensure that you have at least 10-20% free storage.
Why does my iPhone 12 keep freezing?
It's not the latest iPhone, so it can start freezing while you use high-consuming apps that are more optimized for iPhone 14 hardware. You may see this app as supported, but it doesn't give you the best user experience. Also you may have outdated software or run a system with corrupted temporary files.
Conclusion
Don't run to forums when you seek how to unfreeze the iPhone 12. Users will give you the same answers, but you will waste a lot of time. Run the following algorithm:
Close apps you are using now;
Charge the device;
Restart it;
Delete freshly installed apps;
Look for updates.
If none of this helps reset the iPhone 12 when it's frozen, contact the service center. It could be a hardware problem. If you are unsure what's happened to your phone, ask for Howly experts' help. Write to us about your situation, and we will tell you how to fix it.