Mobile gadgets have already become an integral part of our everyday life. That's why their inadequate behavior wracks our nerves. And although Apple is ahead of the rest regarding quality and design, its products are also prone to various issues. Is your iPhone glitching and flickering for unknown reasons? The problem is annoying, considering dull colors, nowhere grafted lines, and other side effects. Of course, you cannot use your device in this state. Hence, Howly professionals present the ultimate problem-solving guide based on their qualifications and experience.
Before we start
Before we start
Save your time and let top professionals in iPhone glitching fixing resolve your case in minutes!
Howly is available where you need technical assistance and gives you top-notch help and collaboration to let you move faster and prevent problems from affecting your activities. The expert team works 24/7 and focuses on what matters when solving a wide spectrum of phone glitching issues.
The perks you'll get troubleshooting your iPhone glitch problem with Howly experts:
Specialized help with iPhone glitches

Quick advice right in your device 24/7/365

Expert reply within 60 seconds

Clear step-by-step guidance

Limitless number of follow-up questions

Patient and understanding help till your phone glitch difficultyis fully resolved

All answers you need in one place
H2: Why does my phone glitch? - Roots of the matter
A broad array of complex shortcomings comes with a bunch of issues entailed by each trouble. All that stuff creates a mess to clean. One failure clings to another, challenging understanding the correct algorithm of actions. Why is my phone glitching? Many people ask the same questions. Fortunately, everything is fixable if you consider the reasons below:
You constantly run many high-powered apps.
You have a decrease in your battery.
Malicious access and malware attacks.
Too many updates.
Cluttered Safari cash.
Another Wi-Fi network interferes with Apple updates.
H2: How to stop your phone from glitching – put easy tips into practice
The right solution depends on the reason. Once you've understood what's happening with your device, you can take relevant measures and fix things. The following instructions present a detailed description of your actions, holding you by hand through technical jungles. Why does my phone keep glitching? Keep reading to reveal the truth.
H3: Delete or shut dubious applications
iOS-powered devices occasionally stop operating properly or deliver many problems because of the app you download and use. To avoid iPhone glitching out, closing the application and its relaunching or removal may salvage the situation. Besides, it will be great if users check platforms for bugs before installing them on their Apple gadgets.
H3: Restart your iOS device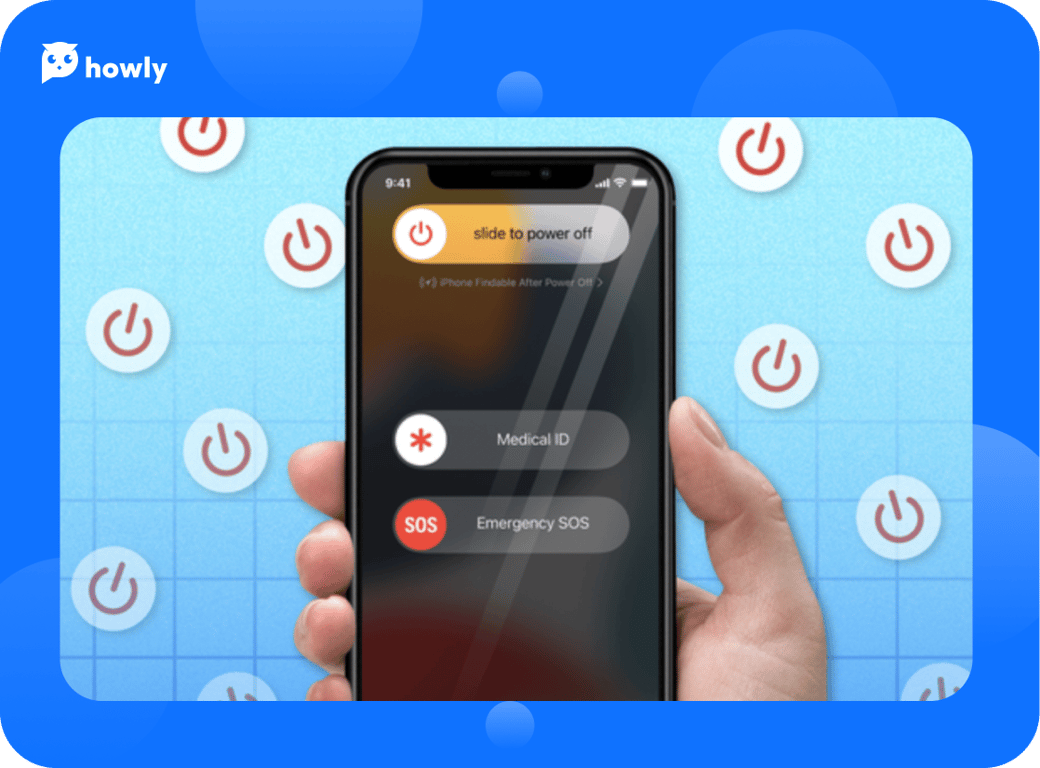 My phone is glitching! Stop worrying and looking for help from expensive technicians. Instead, restart your iPhone. The option works for a host of issues, including a frozen screen. The points below are relevant to iPhone X and later models:
Tap and keep the Side and Volume Down buttons pressed simultaneously. We'd not recommend you invoke the Volume up button to avoid taking accidental screenshots.
Wait for the Slide to Power off slider pops up to release Side and Volume Down.
Drag the slider from left to right to turn off the device.
Hold the Side button again in 15-30 seconds to see the branded logo appears.
Although different releases imply slight nuances, the following procedure is identical for all other models and looks as follows:
Hit and keep the Sleep/Wake button pressed for a while to power off the device.
Stop holding the Sleep/Wake button.
Transfer the Power Off slider to the right side to switch off your iPhone.
Push and keep the Sleep/Wake button pressed until you see the Apple logo.
Let is go and wait until the process is over.
H3: Update the operating system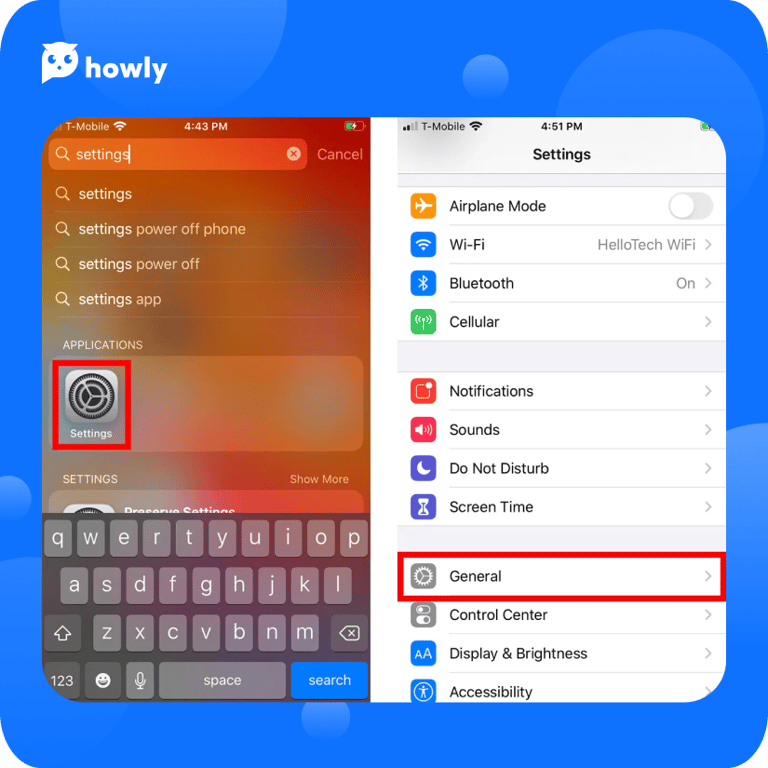 Is your iPhone keeps glitching? Then, consider regular updates as the most efficient method to address the issue. As a rule, new versions comprise tools that delete previously revealed bugs. You can manually cure your gadget when taking the following steps:
Open the Settings app.
Head over to General Setups.
Find the Software Update section.
Pick the Download and Install option.
Provide the passcode you've used to sign in to your device.
Confirm by tapping Agree.
This way, the process is running. You only need to wait for its completion.
H3: Use your Apple ID to sign in and out
Why is my phone glitching? App Store's permanent refreshes, but the lack of valid loads is a frequently experienced error. Sometimes, the restart helps. However, if it fails, you should try signing in and out of your Apple ID:
Pave your path to your Settings category.
Find iTunes & App Store.
Use your Apple ID and pick Sign Out.
Repeat the steps to opt for Sign In this time.
H3: Stop background refreshes for unnecessary applications
The system refreshes many background applications overloading the device and its battery. The problem becomes even more serious for those using loads of data or massive application. Of course, you don't use many of those apps. So, you can deactivate their refreshment without harm. To succeed, you only need to take a shortcut through Settings > General > Background App Refresh to fix a glitching phone.
H3: Deactivate auto-updates
Non-background applications feature automated updates. Of course, too many programs hinder your gadget's operation. To make updates out of action, bear in mind the steps below:
Open your Settings section.
Enter to iTunes & App Store.
Find Automatic Downloads and App Updates under this option.
Turn off updates.
The method works for various applications, including Books & Audiobooks, Music, etc.
H3: Clean your iPhone cache
Let's see now how to fix a glitchy phone by clearing Safari cache in the following manner:
Go to your Settings app located right on the iPhone front screen.
Tap the Safari browser
Opt for Clear History and Website Data.
Tap Clear History and Data to confirm your intention.
Before resorting to this gateway, please remember about deleted passwords and cookies for social media accounts and other platforms you often use. So, saving them elsewhere except for your iPhone is a brilliant idea.
H3: Consider possible Wi-Fi issues
Why is my iPhone glitching? It is not really a million-dollar question. In fact, signing in to the Wi-Fi from various locations during the day may hinder Apple updates. So, you should only try another network to meet the challenge. In parallel, some issues with your current Wi-Fi network or cellular data are possible. In this case, resetting the network adjustments is the right solution. In addition, you can easily make your iPhone forget a particular network to eliminate possible new deviations.
H2: My iPhone screen is glitching – reasons and solutions
Sometimes, iOS devices' screen flicker and lose brightness. Why is the iPhone screen glitching? Here are key takeaways:
Hardware issues triggered by water damage, a strong fall, or faulty parts.
Overheating is instigated by too long charging, overloads, and extended use of heavy applications.
Software problems because of the corrupted apps.
Insufficient memory.
H3: How to handle water damage
Why is my iPhone screen glitching? Soaking and wetness are one of the most common causes. The water inside your device can disrupt electronic components and contacts. Serious problems require professional repair and even replacement. However, if your device got wet not critically, you should immediately turn it off and dry it for 48-72 hours before using it again.
H3: How to address operating system, memory, and hardware issues
Outmoded or debased OS leads to a massive number of complications, including screen gleaming or green lines (for iOS 14). The issue is not dramatic and can be easily removed by updating your device's operating system. My iPhone keeps glitching, you may say. In this case, it's time to check its memory and clean it from unnecessary apps and data. Unfortunately, hardware complications caused by heavy drops or wear-and-tear models require costly repair or replacement in most cases.
H2: How to save the iPhone screen from glitching
Experienced users and experts recommend reducing the iPhone's brightness and turning off its auto adjustments to dim the screen and lower the strain on it. Besides, you can activate Reduce Transparency in your settings in the following way:
Go to the Settings app.
Find the Accessibility category.
Tap the Display & Text Size option.
Disable the toggle button opposite the Reduce Transparency function.
Deleting irrelevant applications is another helpful method. My iPhone keeps glitching, you state? Then, you can fix the problem via factory reset:
Use the Settings app.
Tap the General section.
Scroll down and pick Transfer or Reset iPhone.
Choose Erase All Content and Settings.
Tap the Continue button and follow the on-screen guide.
FAQ
How become protected from hacks to stop my phone from glitching?
Crashes, a frozen screen, and other bugs may result from unauthorized access. In this case, proper online behavior is crucial. For instance, don't share sensitive information and never open messages or click links from unknown sources and senders.
Why is my phone bugging out, freezing, and showing a black screen?
Whatever the reasons invoke the problem, you can recover by using iTunes to restore your gadget to factory settings. However, consider the wiped-out data.
My phone keeps glitching, stuck at the logo. What should I do?
You should update iOS in this case. For this purpose, please open the iTunes app.
How to protect my iPhone from overheating?
An iPhone glitch because of overheating is easy to prevent. To that end, enable Bluetooth when it is not in use, reduce your screen's brightness, run the latest software, and check whether the case provokes no opportunity for iPhone to release heat.
Conclusion
The iPhone is glitching, and that's a problem. However, you got enough information to handle the challenge and prolong the lifespan of your favorite devices. At the same time, no need to say that mobile gadgets are more complicated than they seem. Why is my iphone screen glitching, or why is it slowing down? It would help if you had accurate answers to cope with the situation adequately. Howly specialists work around the clock and are ready to save your device anytime. They support users at every stage of the problem-solving process and guarantee quick and quality results.