Discovery Plus has emerged as a popular platform with hundreds of captivating live shows, series, and documentaries. You can access it with different devices, including your TV. And we can assure you that there is nothing difficult in adding Discovery Plus to your TV.
Before we start
Save your time and let qualified experts in Discovery Plus problem-solving resolve your problem in minutes!
Trying to get Discovery Plus on TV sometimes takes more time than you expect. It can be due to multiple issues you can't identify by yourself. But no need to do everything on your own — ask for help from Howly experts! Our team would be happy to help to solve your problem any time of the day.
The advantages you'll get resolving your Discovery Plus issue with Howly experts:
Qualified help with the Discovery Plus

Quick advice right in your device 24/7/365

Expert reply within 60 seconds

Clear step-by-step guidance

Limitless number of follow-up questions

Understanding and empathetic help till your Discovery Plus issue is fully resolved

All answers you need in one place
In this guide, we provide detailed explanations on how to get Discovery Plus on different types of TVs, even regular ones. So, check the information below to quickly access the streaming service and enjoy your chosen content on a big screen.
Get Discovery Plus: a guide for a Smart TV
Would like to stream non-fiction films on your smart TV? You can quickly download Discovery Plus on TV from the built-in app store. Then, you can use one of the 2 methods below to access your personal Discovery+ account. Take a look down below for more detailed instructions.
Login process using a 6-digit code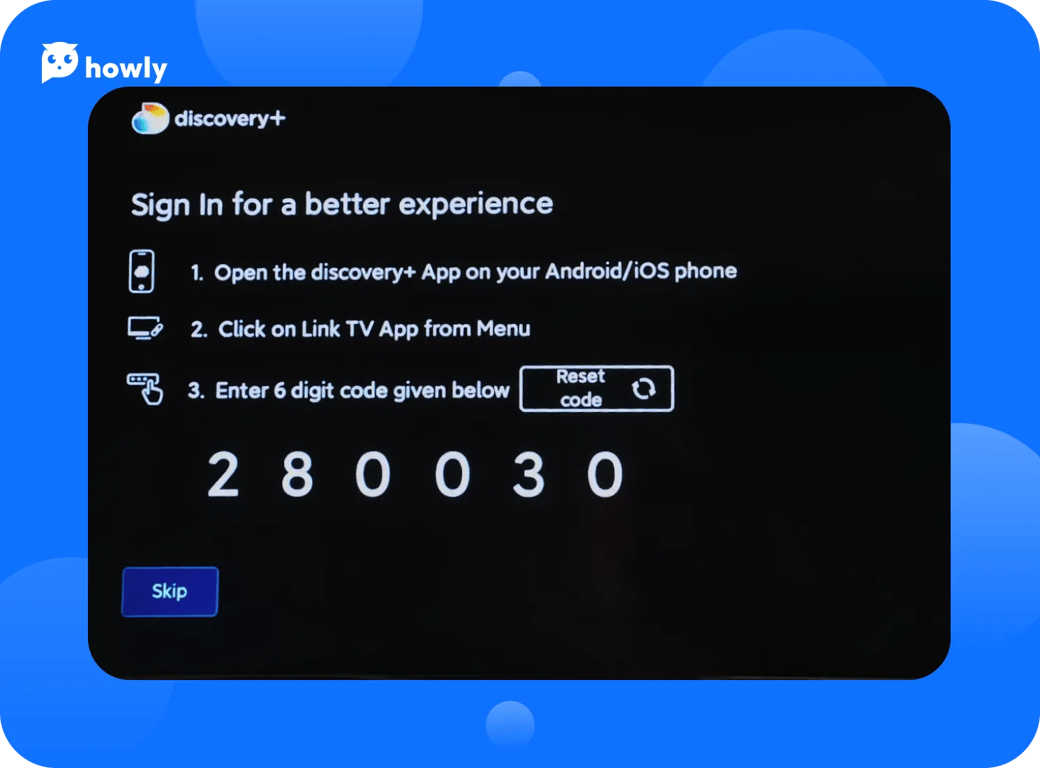 When you first get Discovery Plus on a smart TV, you can sign in using a special 6-digit code. Here's how you can do it:
Go to the Discovery Plus platform in a browser or use an application on your tablet, smartphone, or PC.
Log in to your account and navigate to Menu → Link TV App.
Insert the code you see on the screen of your TV. Click Activate. You will be automatically logged in on your TV.
Login process using your username and password
Another way is convenient if you skip the Welcome page after opening the app. Follow this guide to log in to your account:
In the menu, go to Setting → Log in.
Enter your username and password in the respective fields.
Click Sign In to access your account.
Once you're done, watch Discovery Plus on a smart TV without any problems!
How to add Discovery Plus: guide for a non-smart TV
In case you have a regular TV, you still can download Discovery Plus. You can utilize TV platforms, game consoles, or a simple HDMI cable to enjoy shows and films on the streaming platform from your TV. Check the 2 methods below.
Utilize media streaming and gaming devices
To install and watch Discovery Plus on TV, leverage different TV platforms like Chromecast or Roku and gaming devices (Xbox One/ Series X/ Series S, PlayStation 4/5).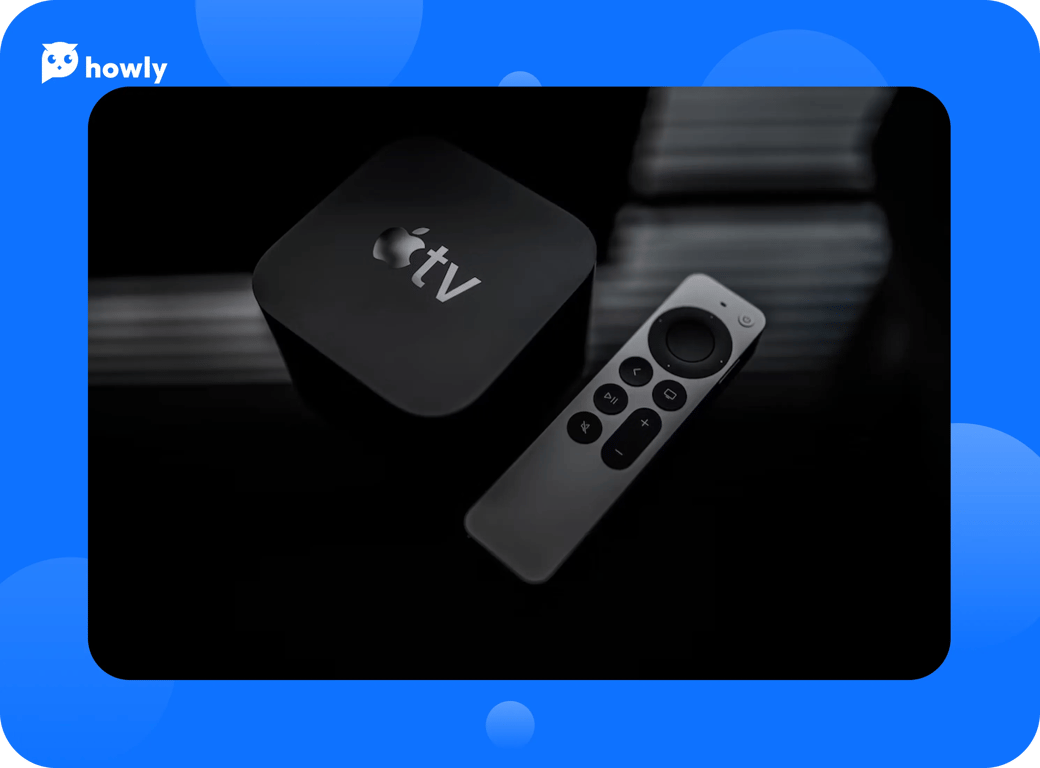 How do you get Discovery Plus on your TV utilizing a TV platform or game console? Follow the guide below:
Connect one of the game or streaming devices to your TV.
Using a remote, open the app store, find Discovery+, and download it.
Log in to your account using one of the login methods above.
Link your PC to the TV with an HDMI cable
Here is a quick instruction on how to stream Discovery Plus on TV from your computer:
Link your computer to the TV by connecting them with an HDMI cable.
Switch the TV input to align with the HDMI port that your PC is connected to.
Choose Second Screen Only on your PC to display the screen on the TV.
Discovery Plus trial offer: how to try the service for free
Every new user can try Discovery+ for free for 7 days. There are no restrictions on what devices you can use the app from with a free trial version. So, just get Discovery Plus on TV in one of the ways described above in this article, and enjoy your favorite documentaries, live shows, and series.
Keep in mind that once the trial period ends, charges will be applied automatically to your account as per the chosen subscription plan. If you don't want to continue using Discovery+, ensure to terminate a subscription before the trial period is over.
F.A.Q.
Can a non-smart TV stream Discover Plus?
Sure, you can use streaming devices (Apple TV, Amazon Fire TV, Roku, etc.) or gaming devices to add Discovery Plus to your TV. Also, you can use an HDMI cable to easily link your television set and PC.
How do I download Discovery Plus on my TV?
In case you use a smart TV, just navigate to the local app store and use search to find Discovery Plus. If you use regular TV, connect a media streaming or gaming device to your TV and download the app from their perspective app stores.
Can I sign up for Discovery Plus from my TV?
In most cases, you can't sign up directly from your TV. To sign up for Discovery+, use your PC, tablet, or smartphone, open Discovery+ in a browser, and create an account from there.
Conclusion
The Discovery Plus app download will take no more than 15 minutes of your time. Just follow the instructions from this article and you'll quickly log in to your account from your TV, no matter whether it is a smart TV or not.
And if you have some more questions about Discovery Plus, we would love to assist you. Contact Howly specialists to get prompt help with any problem you want to solve.