Sling TV is a streaming service where you can watch television and sports shows and finds a bunch of music channels anywhere you want. But some users still want to stop a Sling TV subscription. Someone recently connected to streaming services that have the same shows. Others temporarily move to another region, etc. But all of them have one in common: they want to remove the Sling TV subscription on their devices as soon as possible. And Howly experts gladly help you with this task!
Before we start
Save your time and let professionals resolve your issue in minutes!
Want to start solving your problem immediately? Experienced Howly troubleshooters can fix your issue ASAP. They're already waiting for you in the chat!
The benefits you'll get while troubleshooting your issue with Howly experts:
Qualified help with laptops HDD

Quick advice right in your device 24/7/365

Expert reply within 60 seconds

Clear step-by-step guidance

Limitless number of follow-up questions

Understanding and empathetic help till your laptop HDD issue is fully resolved

All answers you need in one place
How to cancel Sling TV: 5 effortless methods
You should stop the membership in the exact same way that you subscribed in the first place. That means if you pay with Google Pay from Android, you should end your membership with Google Play. Apple owners should use the Apple ID settings.
But if you don't remember how you logged in originally, don't panic. You don't even need to ask on forums, "How can I cancel my sling tv account if I remember only an email and a password?" or wait for a support manager's response. You can stop being their customer from the browser. Sign in there, open the settings and stop your subscription in a few seconds.
You also can put your membership on pause for 1-3 months. You can't watch anything, so you won't pay for a subscription. You can renew your membership anytime and change your plan to more preferable.
How to cancel a Sling TV account from the browser
It's the most common way to end your subscription to this service. You can use any web browser on any device. Follow these guidelines to remove the Sling TV subscription:
Log in to the official SlingTV website.
Open the settings.
Follow this path: Manage Account → Cancel.
Choose the reason why you want to leave the service and confirm it.
Select Continue and Confirm.
Review your email. You should get a confirmation letter that approves that you end the sling tv account. You can still watch content until the next payment date; there is no money-back. You can also change the plan or payment option. Check your email for promo codes; they can help you to save up to 30-40%.
How to cancel Sling TV service on Firestick (Amazon)
If you have a Firestick media player, that means that you subscribed to the service via Amazon. And the best thing here is that you can control all your subscriptions to Firestick, Prime, Audible, and Kindle straight from Amazon. Easy membership management is one of Amazon's policies.
You can use both the app and the website. Just find the option which will be more comfortable for you. Make sure that you stick to these procedures to stop Sling TV through Amazon:
Go to Amazon.
Click on the profile icon to open the settings.
Go to the Memberships and Subscriptions.
Open a Sling TV and choose Manage.
You will see the link near Advances Controls. Click on it, and it will redirect to the page where you can cancel the Sling TV on Amazon.
You can't stop or pause your membership via the Firestick Smart TV menu. But if you want to free yourself from this subscription, open the browser, log in to Amazon or Sling website and withdraw your membership.
How to cancel Sling TV on Roku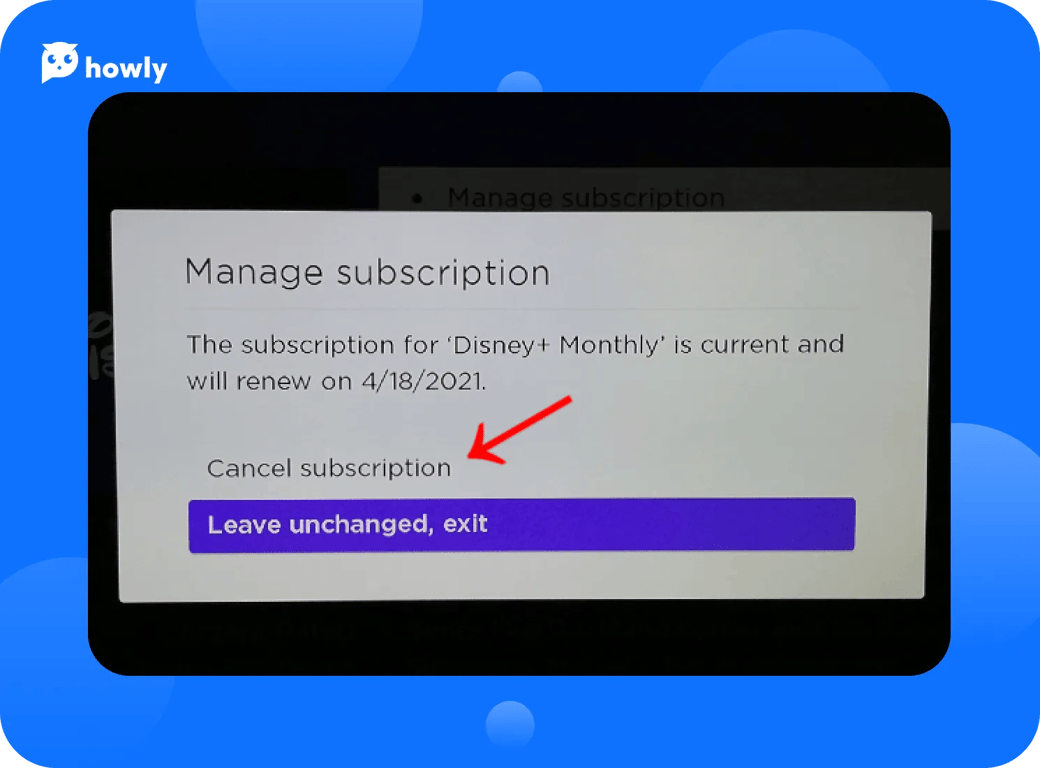 This company is widely famous for its smart TV and media players that allow you to subscribe to various streaming. But what to do if you no longer need those services? Unsubscribe from them by using this easy instruction:
Go to the Home Screen.
Find a SlingTV, but don't open it.
Press the star button to open the settings.
Select Manage → Cancel.
You can stop the Sling TV free trial on Roku the same way. The system counts it as an already paid membership.
But if you wish to pause the subscription for a few months, you should visit the website. There are no ways to pause membership on the Roku menu. You can do this even on TV. Roku supports Poprism and Webbrowser X. Use them to sign in to the Sling website and pause membership or change the plan to a cheaper option.
How to cancel a Sling tv subscription on iPhone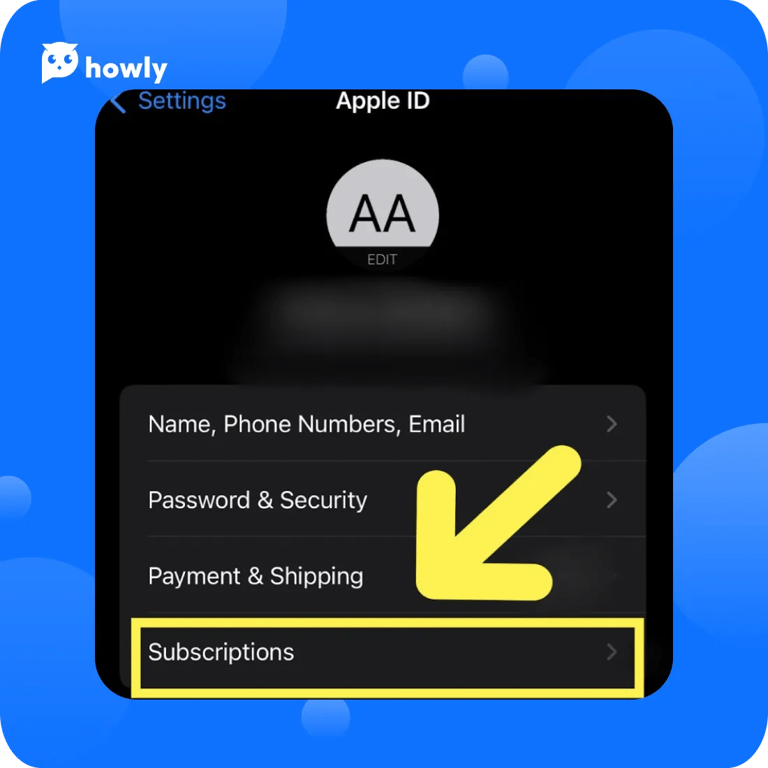 This guide will suit you if you are the owner of an Apple device. It contains iPhone, iMac, and even Apple TV. The main advantage of the Apple ecosystem is that all devices under the same Apple ID share memberships. So you have instant access to them on multiple devices. Here is how you can remove your Sling TV subscription on the iPhone
Go to Settings and choose your name.
Open Subscriptions → Sling TV → Cancel.
You can stop any subscription made by Apple devices in this menu. If you wish to cancel the Sling TV free trial, use the same guidelines. iOS counts this version as a subscription, so you'll find it in this menu.
How to cancel Sling tv on Android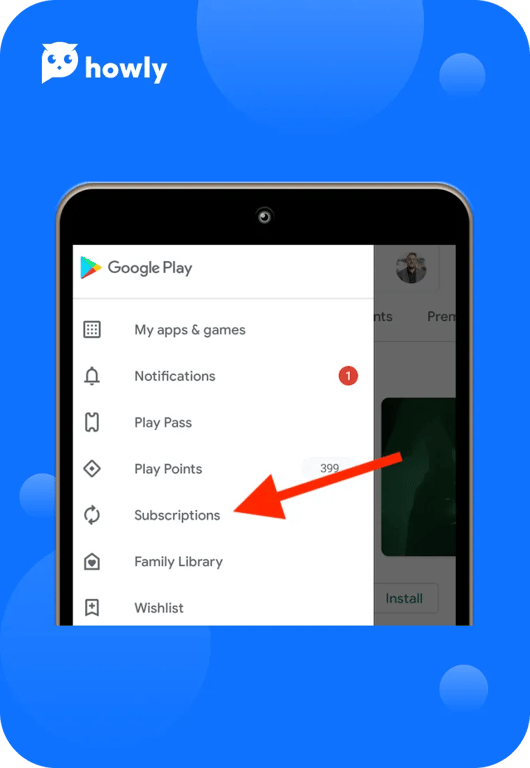 Android devices have another way to cancel sling tv on the phone. They don't have a built-in subscription manager, so you should use Google Play. Follow the next steps to stop the Sling TV on the app manager:
Open Google Play.
Tap on your name and find Payments & Subscriptions → Subscriptions → SlingTV → Cancel.
A moment later, you'll see a confirmation that you have stopped your Sling TV subscription.
F.A.Q.
How to cancel my Sling TV trial?
Open a subscription manager on your device and find a Sling TV in the list of active subscriptions. You can visit the sling.tv and stop this membership from there.
Can I still watch movies after I cancel my sling TV membership?
You can use your Sling TV membership up to the next payment day. So, if you remove the Sling TV membership a week prior, you still have 6-7 days to watch content.
How can I stop Sling TV's free trial on Roku?
The system counts a trial subscription as a short-time membership. So the overall algorithm stays the same: you open the app settings and stop the Sling TV on Roku.
If I delete the app, does it count as I cancel my sling tv free trial?
No, this action won't affect the membership. You will still need to pay on a billing day. You should stop the subscription to Sling TV manually.
Final thoughts
You should remove the Sling TV subscription the exact way you pay with your credit card in the first place. Apple devices have a built-in subscription manager in their settings. If you want to withdraw the Sling TV free trial on Android, go to Google Play and open the Payments & Subscriptions menu.
Firestick media player owners can remove their membership on the official Amazon app or site. You can cancel Sling TV on Roku straight from the app settings.
But if you don't remember how you pay for a subscription, go to the browser and launch the Sling TV site. You can stop your membership from there. You also should use a browser if you want to pause the subscription for 1-3 months.