With such a wealth of streaming services currently available on the market, you may want to prune your subscriptions. And HBO Now is one of those prominent, top-notch platforms with millions of fans worldwide. The service features a huge library of HBO originals, from the catalog of long-standing series to new, week-by-week episodes, as well as a decent collection of thrilling movies.
However, no matter how great it is, users typically ask Howly, "How do I cancel HBO Now?" with the mere purpose of cutting the costs on streaming platforms. Unsubscribing from a service is often more difficult than subscribing, but our experts know how to cancel HBO using any device. This guide outlines the most popular options our customers ask about, but you can always turn to Howly experts for more guidelines if there's such a need. So, let's puzzle out how to cancel HBO Now using your PC, iOS device, or Android smartphone.
How to know where to cancel HBO subscription
Subscription cancellation may turn out to be more complicated than it seems. The point is that you'll hardly manage to access your phone browser and terminate your membership there if you've subscribed using a different platform. That's why many people claim they can't cancel HBO Now. So, you first need to determine your service provider, and this is how to do it:
Enter your HBO Now account and pick your profile icon in the upper corner of the screen.
Select Billing Information.
You'll see your payment info. Pay attention to the top of the page; you'll find your provider there.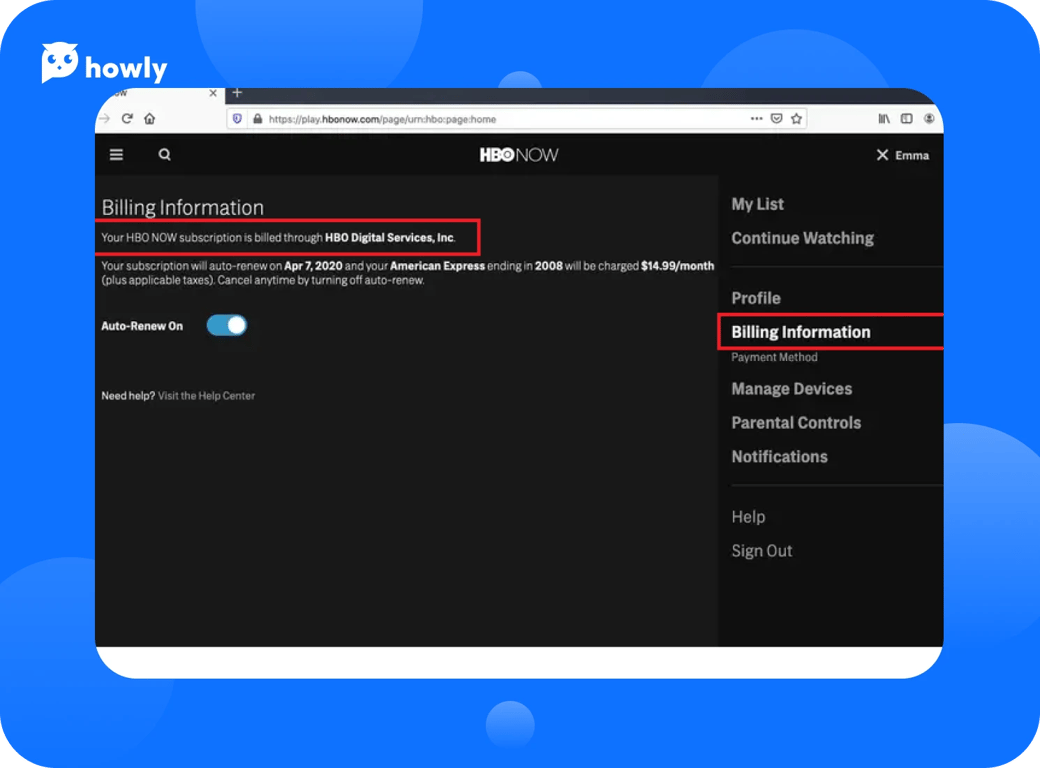 How to cancel HBO Now membership via the website
If you've signed up to HBO directly on the official website, you must unsubscribe in the same way, that is, cancel on hbonow.com. The steps are quick and straightforward:
Log in to HBO.
Access the Billing Information tab from the right-hand menu after hitting your profile icon.
Spot the Auto-Renew On slider and tap it.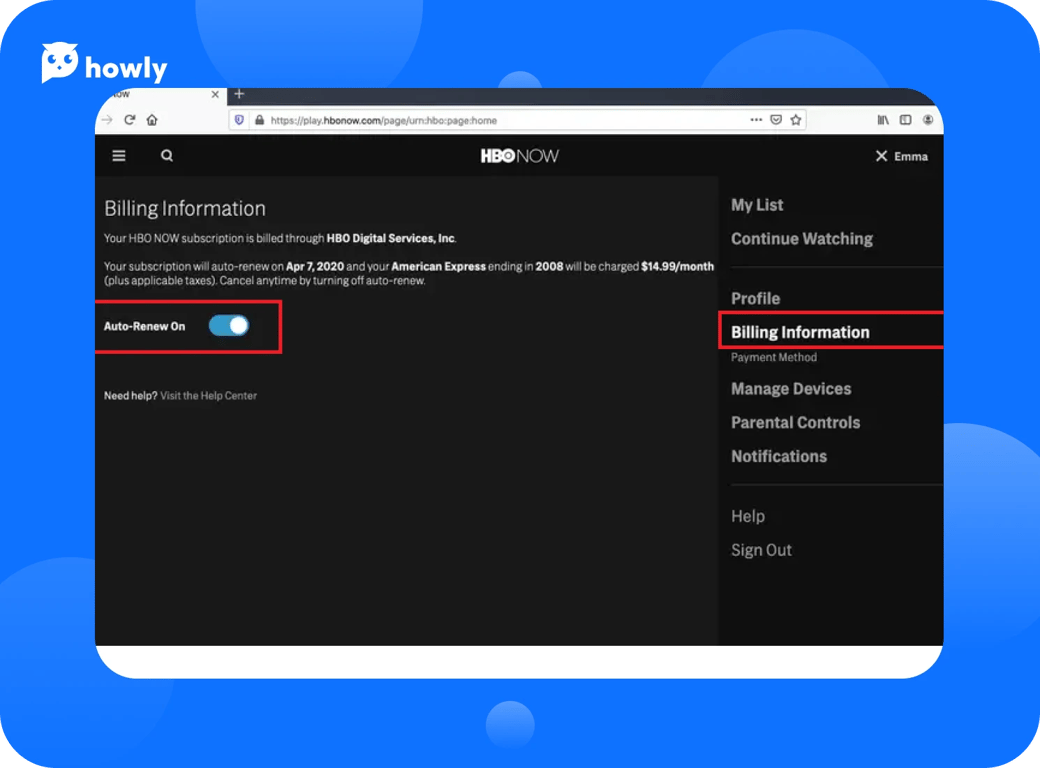 You'll see a confirmation window -> pick Yes, Turn It Off.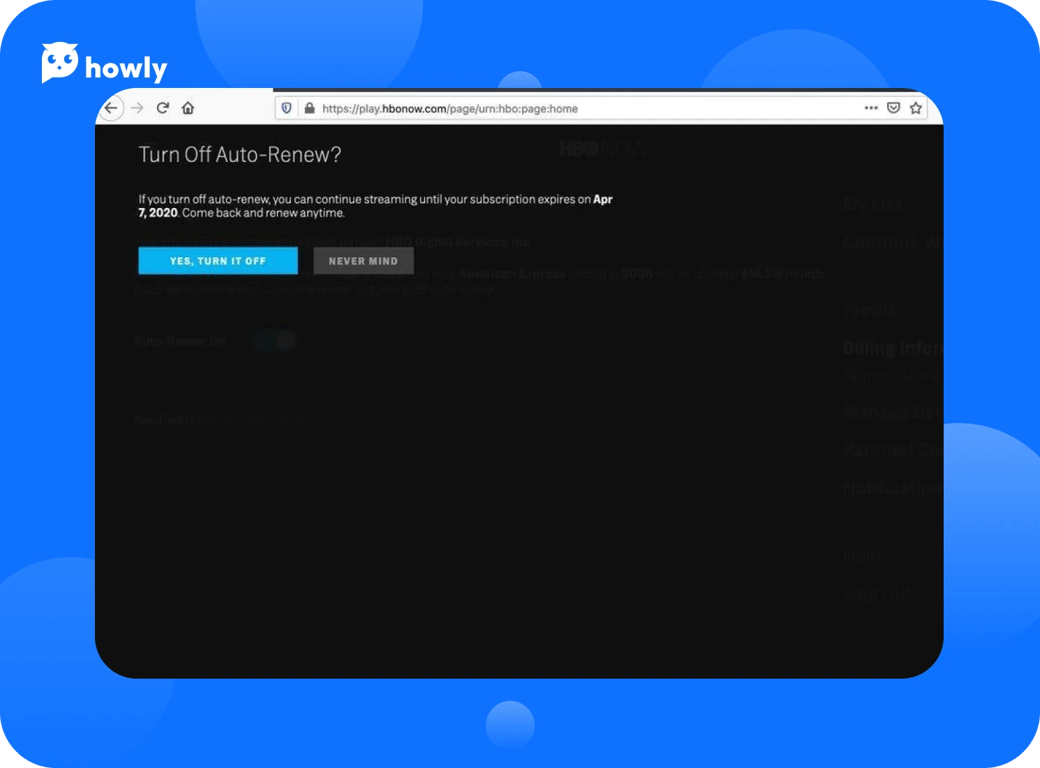 The slider will turn gray automatically, signifying a successful subscription cancellation. You're done!
How to cancel HBO Now in app
This option will suit those who subscribed to HBO via the website and use the service predominantly in the mobile app. The process is even simpler in this case – meet quick steps to cancel a www.hbonow.com subscription via online application.
Run the HBO app -> pick your profile icon from the bottom panel.
Hit the gear Settings icon.
Move to Subscription.
Hit the Manage Subscription button.
Tap Cancel Subscription.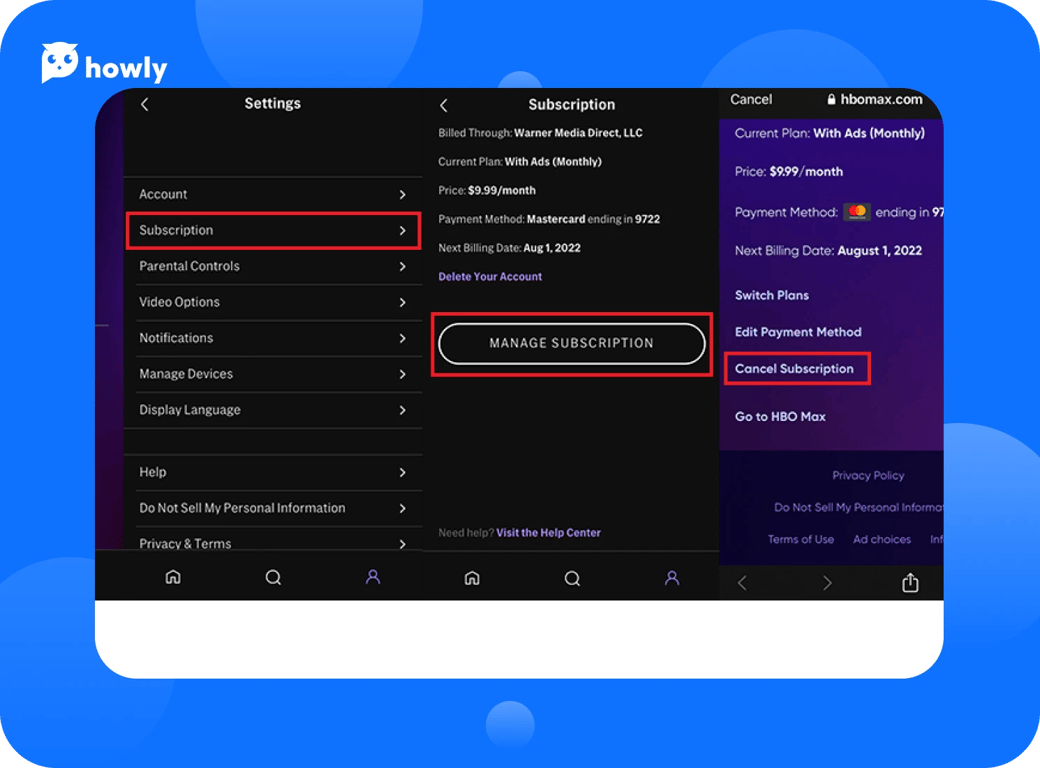 How to cancel HBO Now on Google Play Store
Feel free to cancel HBO Now through Google Play if you've paid for the membership using this service. We've outlined easy instructions below, so you'll hardly get into trouble.
Grab your Android tablet or smartphone and head to the Play Store to cancel HBO Now via Google.
Tap the circular account icon and opt for Subscriptions.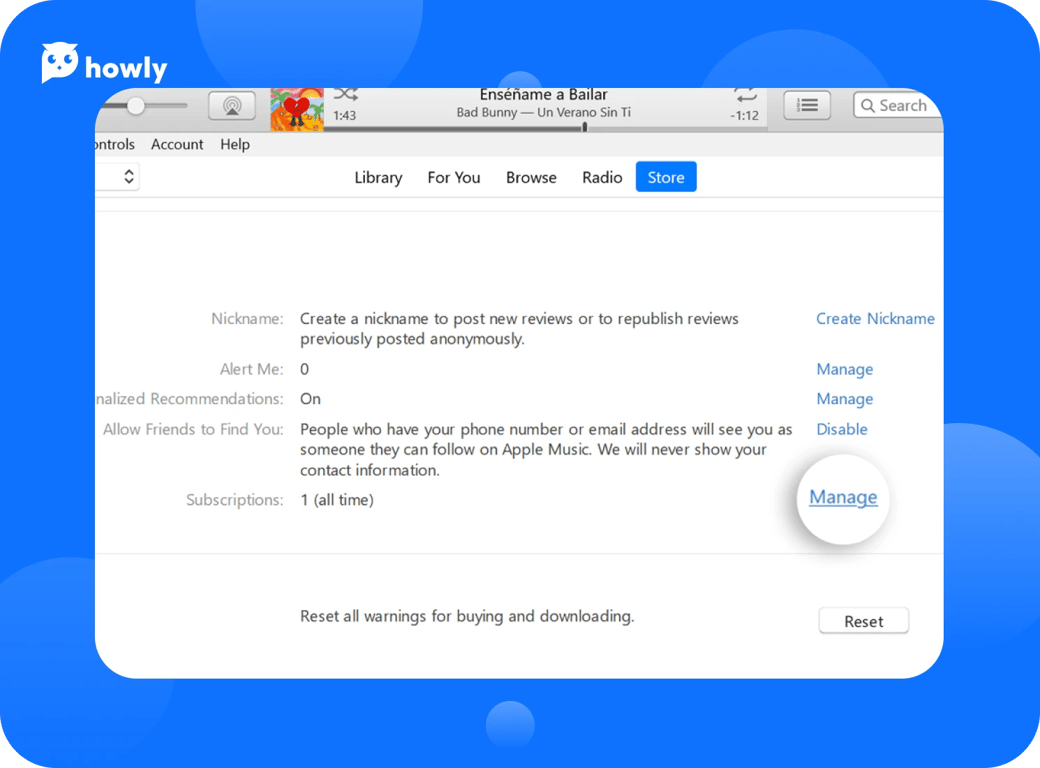 Scroll until you see HBO -> hit it -> choose Cancel Subscription.
How to cancel HBO Now on iTunes
Signed up to HBO Now via your iPhone, Mac, iPad, or Apple TV? You'll cancel an HBO subscription effortlessly through iTunes. The algorithm is quick:
Pick Account from the iTunes menu and tap View My Account -> log in.
Scroll until you spot the Settings block and hit Manage (next to Subscriptions).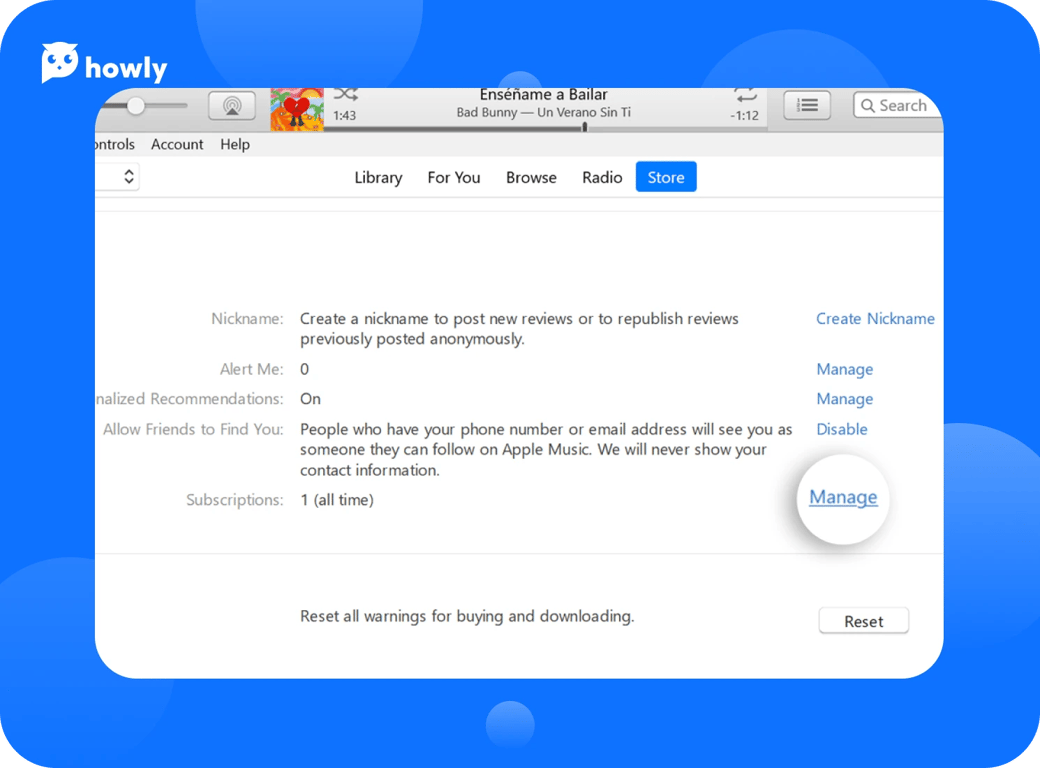 Review the list of your subs and hit Edit next to HBO Now.
Now, all that remains is to click Cancel Subscription to say goodbye to HBO.
F.A.Q.
I'm unwilling to pay for a monthly membership. Can I cancel HBO Now before the trial ends?
Absolutely. It's crucial to end your HBO membership if you're unwilling to extend it. Do this at least one day before the termination of your free period.
How do I cancel my HBO Now account?
The algorithm to cancel an HBO Now account is similar and depends on the service you've used to sign up. Thus, open that platform and login. Head to the Account Settings -> access Subscriptions. Then spot HBO Now and simply cancel it.
Can I cancel HBO Now anytime?
Nobody forbids you to cancel your subscription whenever you want. You can do this both at the beginning and at the end of the prepaid period, but a refund is unavailable anyway.
Conclusion
We hope that the question "How to cancel my HBO Now subscription?" will never bother you again after reading our guide. We've described the best and quickest ways to break ties with the service, so you'll hardly encounter any difficulties during the process. However, some issues may still overtake you out of the blue – this is high time to contact Howly. Whether you have problems logging in to your account, billing issues arise, or you're seeking a way to cancel the HBO Max subscription through any other platform, our experts will show you what to do. The simplest tech solutions are available for Howly customers 24/7, so you'll tackle your problem easily!