FuboTV is a highly popular subscription service that allows its customers to stream channels and hundreds of sport-related shows. But no matter what, some users want to cancel the free trial on FuboTV and stop using this service.
Before we start
Save your time and let professionals resolve your issue in minutes!
Want to start solving your problem immediately? Experienced Howly troubleshooters can fix your issue ASAP. They're already waiting for you in the chat!
The benefits you'll get while troubleshooting your issue with Howly experts:
Qualified help with laptops HDD

Quick advice right in your device 24/7/365

Expert reply within 60 seconds

Clear step-by-step guidance

Limitless number of follow-up questions

Understanding and empathetic help till your laptop HDD issue is fully resolved

All answers you need in one place
There are various reasons for this action. Maybe you subscribed just to watch a championship, but now it's over. Maybe you have the same channels on another subscription, or you simply don't want to use this service after the trial. But in all those cases, you want to find out how to cancel a FuboTV subscription in the most user-friendly way.
How to find out the original subscription method: easy guide
Beware that you should cancel your FuboTV the same way that you signed up in the first place. If you have this app on RokuTV and iPhone but subscribed initially to it from an iPad, use the iPhone with the same Apple ID as your tablet. But if you don't remember how and where you created the account, visit https://fubo.tv/account. You may see one of two options:
FuboTV. That means you subscribed with the FuboTV app or via browser. Open the browser or visit a subscription manager on Android or iOS.
Roku. It shows that you created the account on Roku TV. Thus, if you want to cancel the FuboTV trial on Roku, you should do it right from your TV or browser.
How to cancel FuboTV: 5 efficient methods
You have 5 ways to end the membership. As we said before, you should know where you originally paid with a credit card. Use the same way to cancel FuboTV without calling support.
If you log in from your iPhone or iPad, use the device under the same Apple ID: it can even be a MacBook or Apple TV. Android owners can use Google Play. If you have a Roku TV, use its settings to stop your membership.
But what to do if you don't have access to the original device? You can cancel FuboTV on the phone or computer by using the browser. It's a universal way to stop your subscription: sign in and stop your membership.
How to cancel a subscription on FuboTV from the browser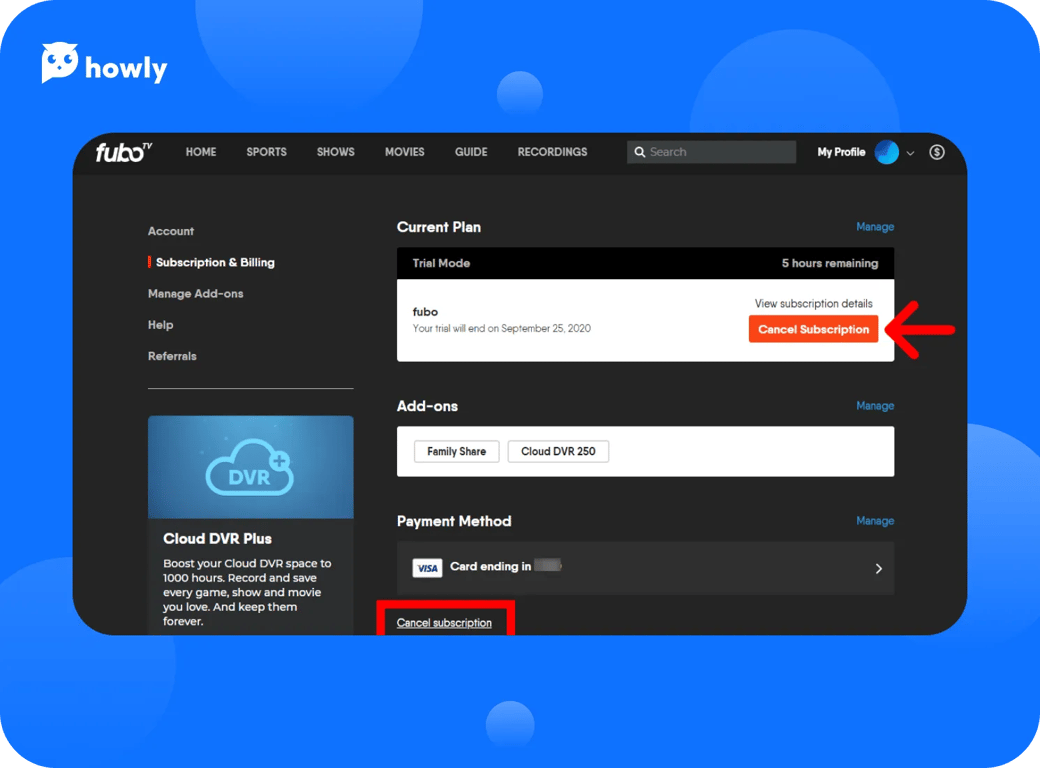 It's the easiest way to end your membership. You can use a computer, iPhone, Android, or even the browser of your Smart TV. Follow these 5 easy steps:
Open fubo.tv and sign in.
Click on the profile icon.
Select My Account → Subscription & Billing → Cancel.
If you are still using a trial version, select Cancel My Trial → Yes.
Congrats! You are no longer a Fubo.TV subscriber. But if you choose Redeem Offer or Continue Watching, the system automatically restarts your membership. Ignore those offers until you see a confirmation page.
How to cancel a FuboTV subscription on Roku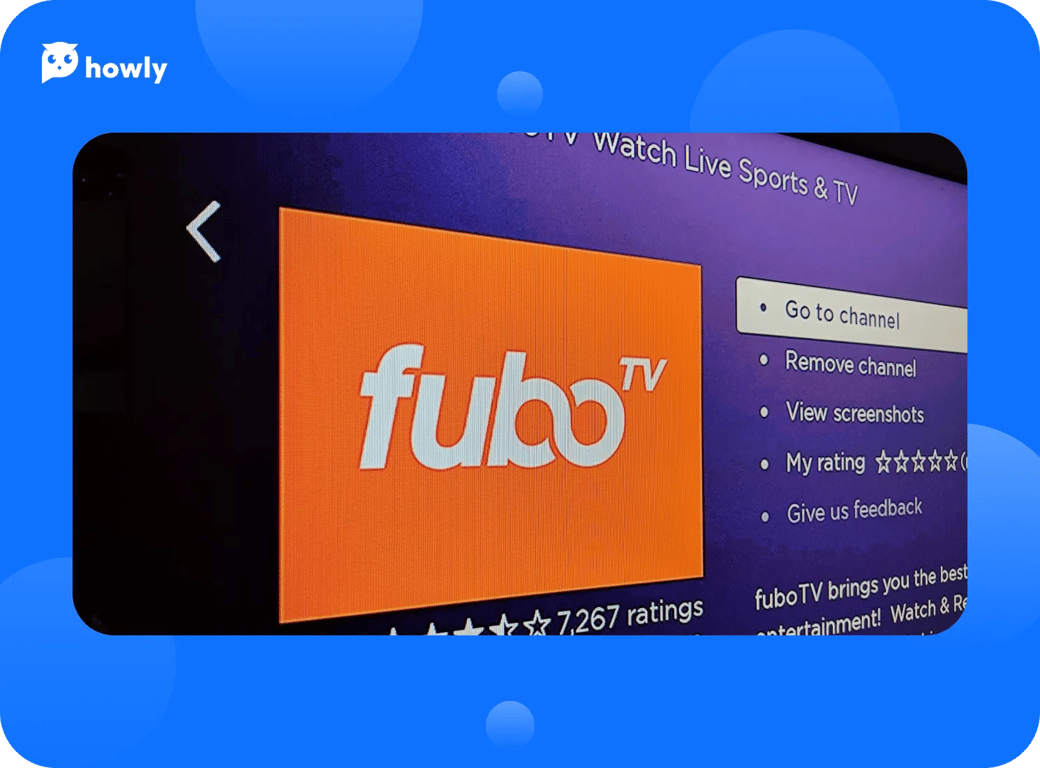 If you are the owner of Roku TV and purchased a FuboTV membership right from this device, check this instruction. It should help you to end the membership in less than 3-5 minutes. Here is your guide on removing FuboTV on Roku TV:
Press the Home on the remote. It will open the Home menu.
Find the FuboTV Roku app on the list of applications and press the Star button. It will open the app's settings.
Find the Manage Subscription → Cancel.
If you see the "Leave this screen unchanged?" note, don't press OK. Wait until this pop-up disappears, or choose "No". If you press OK, you renew the FuboTV subscription on Roku.
Confirm your intentions once again by choosing Cancel Subscription.
When you see "Done", click on it. You will see a confirmation that you cancel FuboTV on Roku tv.
But if you start your membership from another device, look for other solutions. Or you can cancel the FuboTV subscription with your browser.
How to cancel FuboTV after a free trial on Apple TV
If you pay for FuboTV from any of your Apple devices, you can end the membership from your Apple TV that has linked to the same Apple ID. Stick to this instruction on how to end your subscription on FuboTV:
Press the Home on the remote.
Swipe down to open Settings → Users and Accounts.
Find your account and select it.  You will see a Subscriptions button. Choose it.
Open Manage Subscriptions → FuboTV → Cancel.
Moments after, you will see a confirmation message that you are no longer a FuboTV customer.
How to cancel a FuboTV subscription on iPhone
You could also end your membership on a mobile phone. Just remember that you can do it if you've subscribed to this service on a device with the same Apple ID. It's a FuboTV policy that prevents users from accidental cancellation:
Go to the Home Screen and open Settings.
Find your name and tap on it.
Look for a Subscription and find a FuboTV. If you can't find it, that means that this purchase was made from another Apple account.
Tap on FuboTV → Cancel Subscription → Confirm.
A moment later, you will see FuboTV inside the Inactive list of subscriptions. That means you do everything perfectly. You can repeat this instruction on iPod or MacBook: all your subscriptions are synced in the Apple ID menu.
How to cancel a FuboTV subscription on Android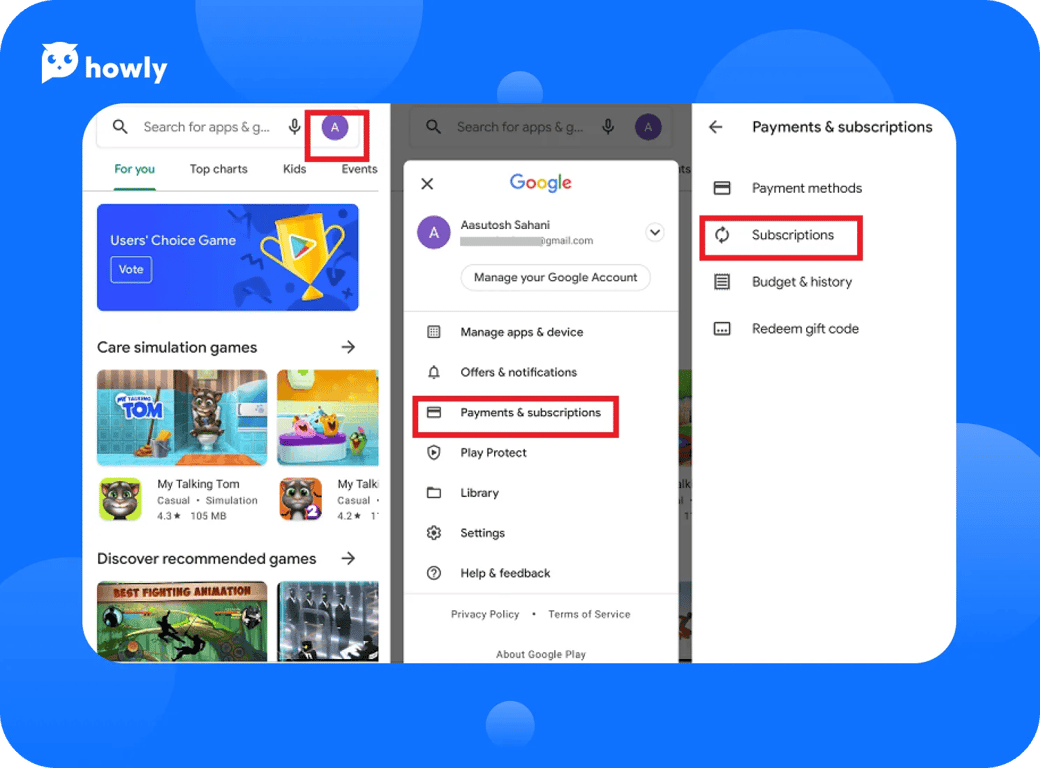 The instruction for this case looks pretty similar to the iOS one. Android devices have a subscription manager in Google Play. Stick to this instruction to stop your membership:
Go to Google Play and sign in to the account that is linked to FuboTV.
Tap on your photo and open the Subscriptions menu.
Find a FuboTV and select Cancel.
That's it! In most cases, there are no separate confirmation windows for you to end your subscription to  FuboTV on the app manager.
F.A.Q.
How do I cancel my subscription to FuboTV if I don't remember how I logged in?
Visit the official FuboTV site fubo.tv/account to find out. You may see one of 2 options: FuboTV or Roku. In the first case, you can remove your membership via the browser. If you log on from Roku TV, you can remove your membership right from your TV.
How to cancel my FuboTV account?
If you are removing your subscriptions, you still have a FuboTV account. You can renew your subscription anytime you want. But if you wish to remove your account, visit FuboTV Help Center and submit a request to the support team. Describe your situation and tell them that you want to remove an account.
How to cancel my FuboTV subscription on iOS?
Visit the subscription manager, where you can find all current memberships. Go to Settings, and tap on your photo to open Apple ID. Open Subscriptions and find FuboTV. Choose Cancel and confirm your intentions.
Can I cancel FuboTV before the free trial ends and still watch TV?
FuboTV has a one-week trial, which works up to the next billing. If you cancel it, you can still watch content up to the following payment date.
Final thoughts
You can cancel FuboTV 7-day trial even on the second day. You can still use the app until the estimated payment date. Make sure you do it the same way as you join the service.  If you are the owner of an Apple device, manage subscriptions via the Apple ID menu. If you subscribed from your Android phone, use Google Play. You can cancel FuboTV free trial on Roku by using their built-in subscription manager.
But what to do if you don't have the original device with you for now? Open a web browser and sign in to your account on FuboTV. Find the billing settings and cancel your subscription from there.