"Coming together is a beginning. Keeping together is progress. Working together is a success" -Henry Ford.
Before we start
Save your time and let professionals resolve your issue in minutes!
Want to start solving your problem immediately? Experienced Howly troubleshooters can fix your issue ASAP. They're already waiting for you in the chat!
The benefits you'll get while troubleshooting your issue with Howly experts:
Qualified help with laptops HDD

Quick advice right in your device 24/7/365

Expert reply within 60 seconds

Clear step-by-step guidance

Limitless number of follow-up questions

Understanding and empathetic help till your laptop HDD issue is fully resolved

All answers you need in one place
Your business team is both: a ladder as well as a pedestal that supports your business. No matter how talented, experienced, or skilled you are, you can't reach potential success without your team. Be it constructive criticism, hiring new employees, or strategizing the way ahead, your team members have got your back. However, during these hardships due to the pandemic taking over the world, it is now more difficult than ever to stay connected with your team. Fortunately, the increase in technological advancement has resulted in these video conferencing apps for businesses.
Qualities to look for in video conferencing apps
To make sure you choose the best amongst these video calling apps, you must have a fair idea of what makes a good video conferencing app for your business to grow.
Easy setup – A good telecommunication app's main focus is to provide a smooth conversation. However, most meetings are decided impromptu. Thus, the app should have trouble-free and fast installation to make the process easier ahead.
Screen sharing – Online meetings over video conferencing apps are expected to be as realistic as a meeting in an office's conference hall. The members should be able to contact visually on these virtual platforms by showing the statistics of the company or giving presentations.
Compatibility – As per preferences and urgency requirements, these video conferencing apps should be compatible with Windows and macOS. Also, along with the operating system, there should be high compatibility with all gadgets: laptops, smartphones, and tablets.
Cloud-based access – The video conferencing app should maintain its security levels while providing easy access to members to join the meeting. One way to do it is by giving cloud-based access; the host of the meeting can share links that allow members to join. Easy and secure.
Along with these qualities supporting your video call experience, being presentable during a meeting is crucial.
Video Conferencing Apps for Small Businesses
Telecommuting is growing like a weed. Also, the internet is easily accessible to more people than ever. While there are texting apps like WhatsApp and free audio calling services like Free Conference Call, a video meeting is preferred over these, as it maintains the authenticity of the agenda of the meeting. Thus, we have sorted out some of the best video conference apps for your business.
Best according to affordability: RingCentral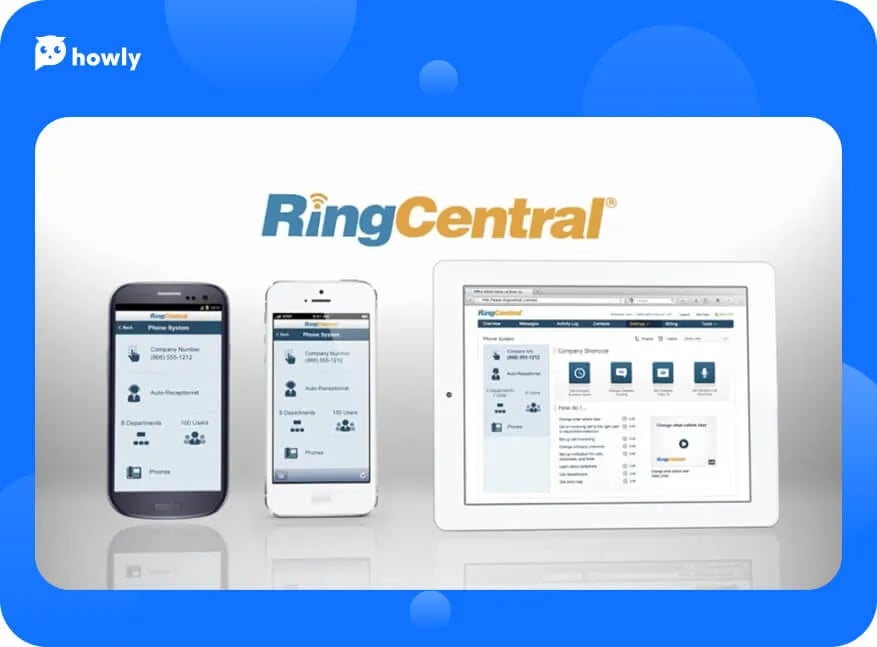 As the name RingCentral indicates, the app's mission is to connect a wide range of people via ring (calls). Most suitable for small businesses, the app assures it provides more with fewer resources.
Pros
As promised, the app's services include a lot: unlimited one-on-one meetings, screen and application sharing, unlimited business SMS, and document sharing. Also, the app's video quality is supposedly top-notch. Another benefit of using RingCentral is that it gives easy integration options with Google and Microsoft products.
Cons
Although the quality of video calling is good, some customers have reported complaints regarding the time taken to connect the call. Also, the setup is not as flat as a pancake.
Capacity: 100 participants
Pricing: Though there is a free version that allows access to services like annotation tools and whiteboard, there are paid services as your business grows.
Essentials: $14.99, suitable for medium-sized businesses
Advanced: $19.99 for large enterprises
Best according to features: Google Meet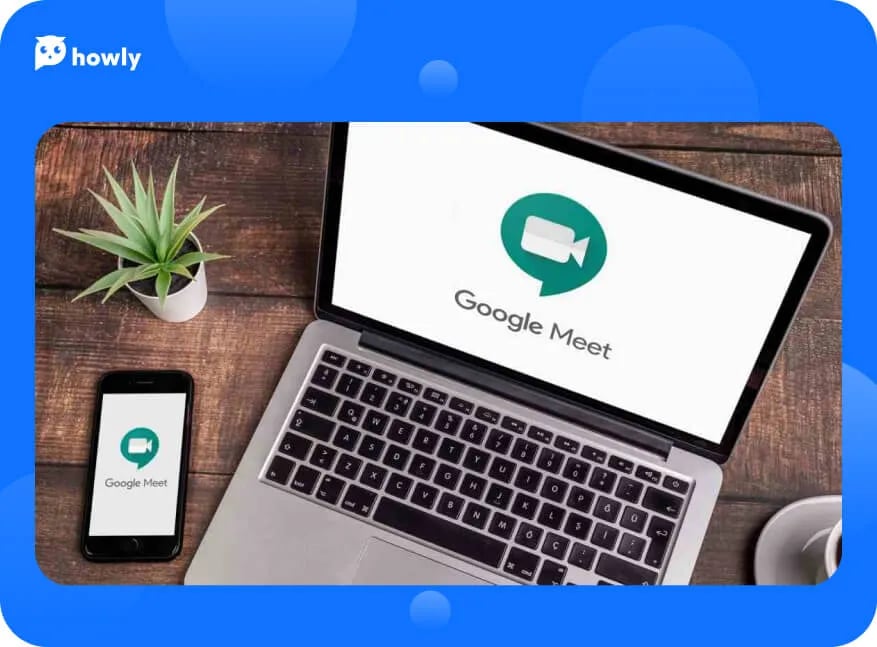 If your company and team members like to play around with features and prefer flexibility during a video conference, this might be the one for you.
Pros
Google Meet, an up-gradation of Hangouts, comes as a part of G Suite and offers these features: real-time captions, handy integration with Google Calendar, record meetings, screen sharing, and shows participants on the right. Also, you can change the layout and use a grid view if you prefer. To save battery power, you can change the quality from 760p to 360p.
Cons
The only problem with Google Meet is the profile creation. Since it is a part of G Suite, it requires the user to set up the profile, which some people do not prefer if they are running late.
Capacity: 250 participants and 1,00,000 stream viewers
Pricing: Google Meet is available for free to download. However, its plans' pricing is as follows:
G Suite for business: $12 per month, per user
G Suite for enterprise: $25 per month, per user
Best according to reliability: Zoom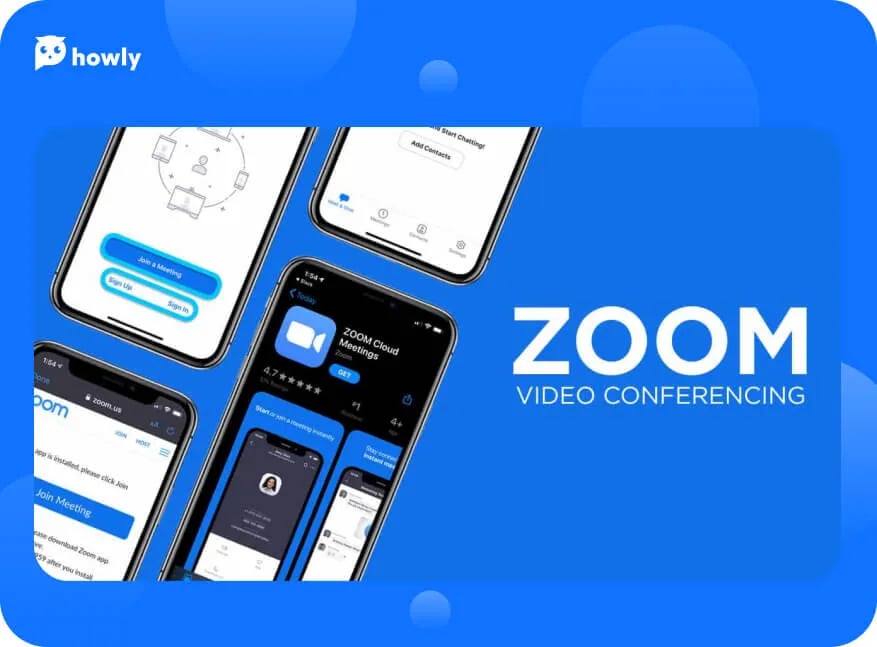 Presently, Zoom has one of the largest customer bases enjoying Zoom's easy and one-click setup.
Pros
Zoom's easy-to-use quality can not be emphasized enough. With that, it also comes with a room system that allows different departments to conduct meetings according to their privacy. To maintain the privacy and security of the meetings and members, the app has various security features like SSL encryption and SSO (Single Sign-On).
Cons
Some areas of improvement in the Zoom app are the lack of personalization options, recording and editing services, and, as faced by many, issues with muting the video conference.
Capacity: 100 participants
Pricing: Except for the free option in Zoom, which allows unlimited but one-on-one meetings, these are the pricing of its paid services:
Business (for small and medium businesses): $19.99 per month, per user, and allows up to 300 members.
Enterprise (for well-established companies): $19.99 per month, per user, and allows up to 500 members and discounts on webinars.
Honorable Mentions
Except for the ones mentioned above, growing specifically in their areas, these are some overall leading video conferencing apps for your business to connect with employees, customers, and investors.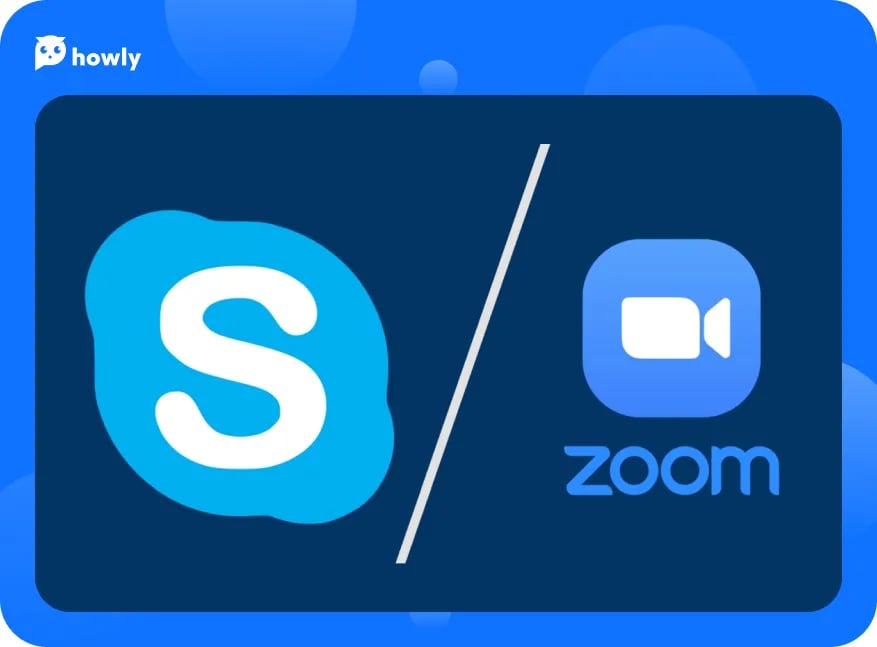 Skype: Any video conferencing apps list can not be completed without mentioning the app which made its way in the market at the earliest, Skype. The app provides various collaboration services and in-built security tools.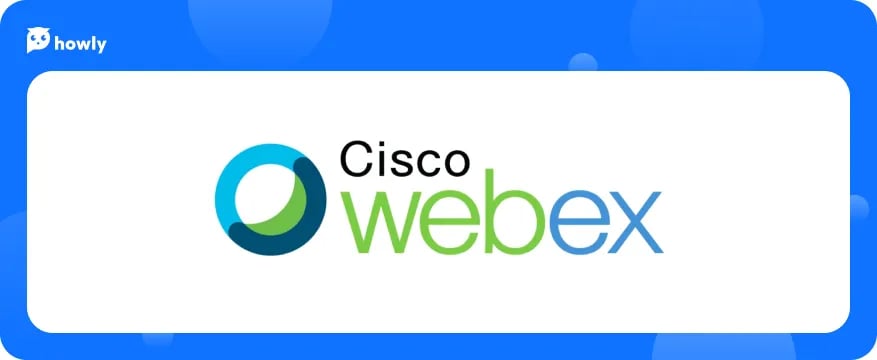 CISCO WebEx: Coming from one of the world's leading IT companies, Cisco, this app is fairly suitable for businesses. It allows 100 participants in the free version, which grows subsequently with the plans. One of the rare qualities it has is unlimited timing for each meeting.
Microsoft Teams: Part of Microsoft Office 365, used by most businesses, has easy access and collaboration with its other services – Word, Excel, and PowerPoint. It can host up to 10,000 participants for presentations and webinars.
As we discussed earlier, screen and document sharing, security, and accessibility are some of the important qualities to look for before landing on a video conferencing call for your small business. Also, everything has a downside. However, despite those, we believe these apps will grow with your businesses.