Simple instructions to help protect your data.
Before we start
Save your time and let professionals resolve your issue in minutes!
Want to start solving your problem immediately? Experienced Howly troubleshooters can fix your issue ASAP. They're already waiting for you in the chat!
The benefits you'll get while troubleshooting your issue with Howly experts:
Qualified help with laptops HDD

Quick advice right in your device 24/7/365

Expert reply within 60 seconds

Clear step-by-step guidance

Limitless number of follow-up questions

Understanding and empathetic help till your laptop HDD issue is fully resolved

All answers you need in one place
Windows 10 Pro / Windows 11 Pro
The Pro version of Ten has a built-in disk encryption tool called BitLocker. It's easy to use.
Open your drive, flash drive, or other storage device in File Explorer.
From the toolbar, click Disk Tools → BitLocker → Enable BitLocker.
Choose whether to use a password or a keycard, if you have one, to encrypt the disk.
BitLocker will prompt you to save a key file to decrypt the data if you forget the password or lose the card. Save it to your Microsoft account, file it, or print it out.
Click "Encrypt entire disk" → "Next" → "Compatibility mode" → "Next" → "Start encryption."
Wait a while, and the disk will be encrypted.
Windows 10 Home / Windows 11 Home
There is no BitLocker in your home Windows. Instead, you can use the third-party open-source solution VeraCrypt.
Install and open VeraCrypt.
In the "Volumes" menu, click "Create new volume" → "Encrypt non-system partition/disk" → "VeraCrypt normal volume," select the desired medium.
Click "Create encrypted volume and format."
Click "Next" until you are prompted to think of a password.
Move the mouse to generate random data for encryption.
Click "Next" and wait for the program to format and encrypt the drive — this can take quite a while. If you check the "Quick Format" box, the process will go faster, but data from the flash drive can be recovered.
Since the disk will be formatted, you should first encrypt it and then copy files there.
macOS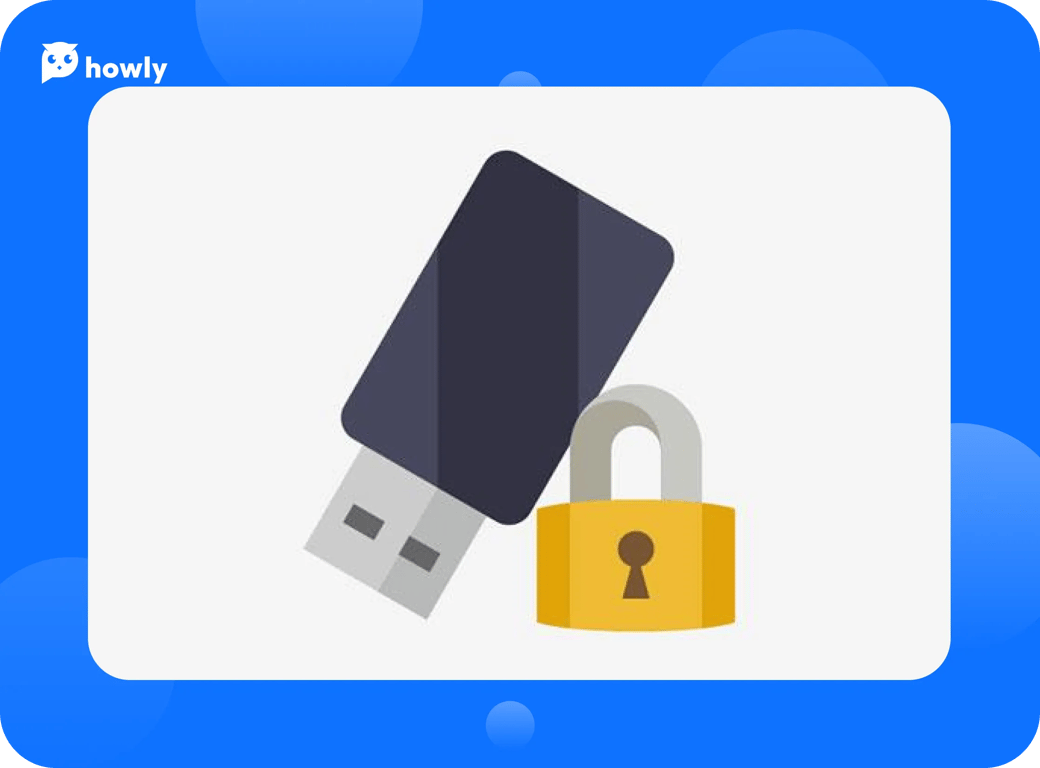 MacOS has a tool called FireVault that can be used to encrypt both local Mac drives and external drives.
Right-click the desired media in the Finder and click "Encrypt."
Think of and enter a password and a hint.
Click "Encrypt disk."
That's it. Now to access the encrypted files, you will need to enter a password.
Be careful and never power off your computer or external storage device while encryption is in progress. Otherwise, you risk damaging your data. And don't forget about backups.