Replacing laptop charger port could be problematic in so many ways. You won't likely be able to use your laptop unless it is charged regularly. Therefore, it's important to discover the issue quickly and resolve it, so you may continue using your laptop for your regular work. You are lucky because Howly can help you fix laptop charger!
Before we start
Save your time and let professionals resolve your issue in minutes!
Want to start solving your problem immediately? Experienced Howly troubleshooters can fix your issue ASAP. They're already waiting for you in the chat!
The benefits you'll get while troubleshooting your issue with Howly experts:
Qualified help with laptops HDD

Quick advice right in your device 24/7/365

Expert reply within 60 seconds

Clear step-by-step guidance

Limitless number of follow-up questions

Understanding and empathetic help till your laptop HDD issue is fully resolved

All answers you need in one place
How to detect the issue
Before you do anything further, make sure that you know the origin of the problem. If the laptop charging port is not working, there could be a number of causes, including:
faulty power jack;
defective cables;
malfunctioning capacitors;
nonfunctional adapter.
Use a multimeter to first confirm that the charger is producing the proper voltage. Assuming the charger is functional, the issue is with the laptop's battery. If that's so, you'll probably have to completely switch out the battery. Puffy or exploded capacitors are a typical indicator of faulty adapters. If the adapter is not producing any power, the cabling may be damaged.
How to fix broken laptop charger port
Start by replacing the power jack after taking the laptop apart – the method is described below. When the plastic mount is damaged, you can repair it with glue. The port connectors can also be reset using pliers and pins. With an HP laptop, you can simply replace the electronic circuit board that houses the power jack, as opposed to removing and changing it.
How to fix a loose laptop charger
A weak charging port can be replaced more quickly and effectively. Although it is possible to fix a loose connection, it depends on your knowledge and abilities.
To quickly find the repair method for your laptop, look at the SKU identifier for it:
Release the cover by removing all the screws.
Detach your keyboard from the computer and remove all the cords and leads from the motherboard's side. Pull the optical drive out as well.
Rotate the laptop over after removing the optical drive, look for any remaining shell-securing screws, and remove them if necessary.
Take a credit card or other thin, sturdy instrument now, and pry the top and bottom shells of the laptop apart.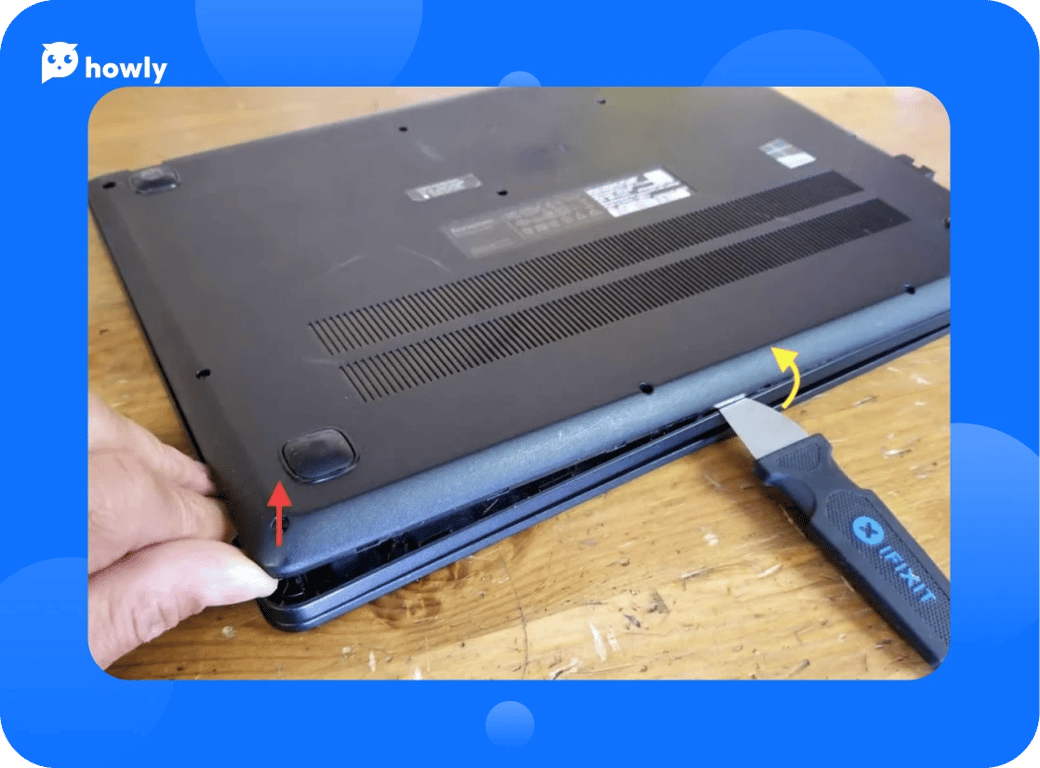 Carefully detach the bottom shell.
Pay close attention to the left hinge because you are about to push the laptop cover away from the motherboard.
Remove the motherboard's AC power supply jack.
Figure out the product code and do a thorough inspection.
It is now simple and easy to order a replacement part.
Reverse the preceding instructions and assemble your laptop after the replacement part is delivered.
Once the battery has been fully charged, switch on your laptop using your AC adapter.
Laptop Charger overheated
Overheat might be another explanation for your laptop charging port not working. Here are some tips that should help fix your charger: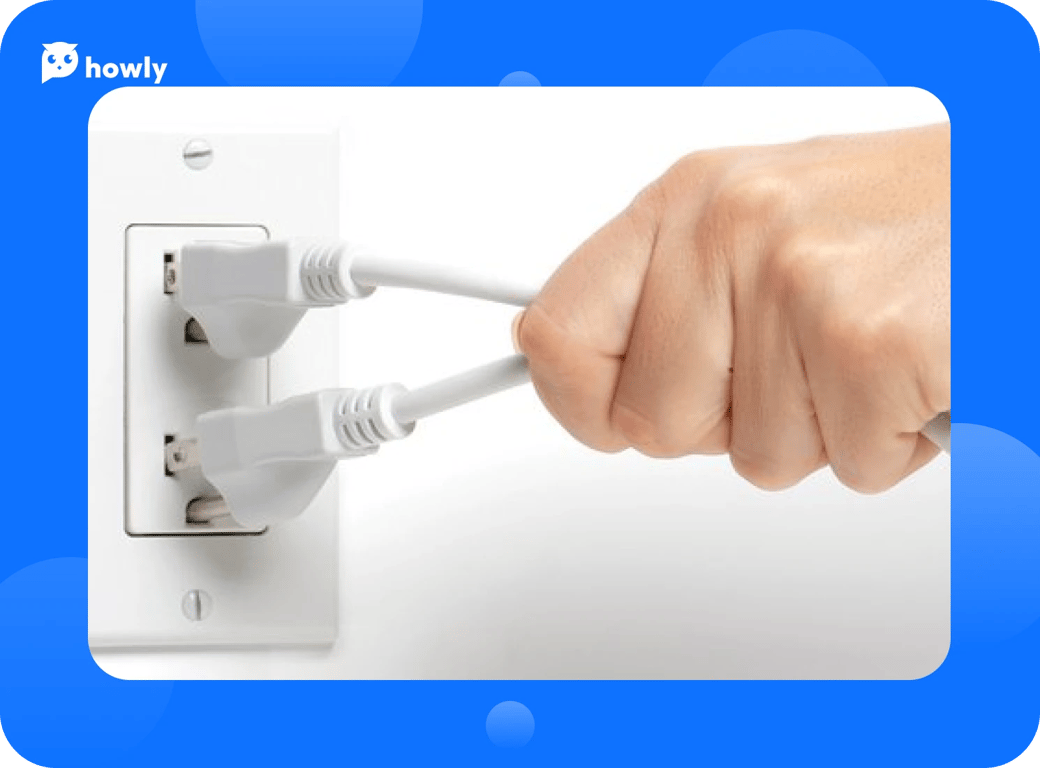 Every several hours, check your adapter to make sure it is not becoming excessively hot. When your AC adapter starts to overheat, unplug it immediately.
Put the overheating adapter somewhere airy and cool. You can also enhance the flow of air around the adapter by using a fan.
Connect the adapter to your laptop before plugging it back into an outlet. Every five minutes or so, inspect the adapter to determine if it warms up. When the adapter is connected, protect it from anything that could catch fire. If the adapter feels slightly warm, unplug it right away. In the event that the adapter frequently overheats, get in touch with the company that produces your electrical item.
Look for any areas of the adapter cable where the material may have started to deteriorate. A common reason for an overheated adapter is unprotected wires.
Remove the covering to reveal the copper wires, and then clip the wires on each side of the split. Make sure you do not cross the wires when soldering new copper leads together. Both freshly fixed wires should be taped to keep them separate from one another. Check the AC adapter and keep an eye out for overheating.
What to do if my laptop charger port is broken?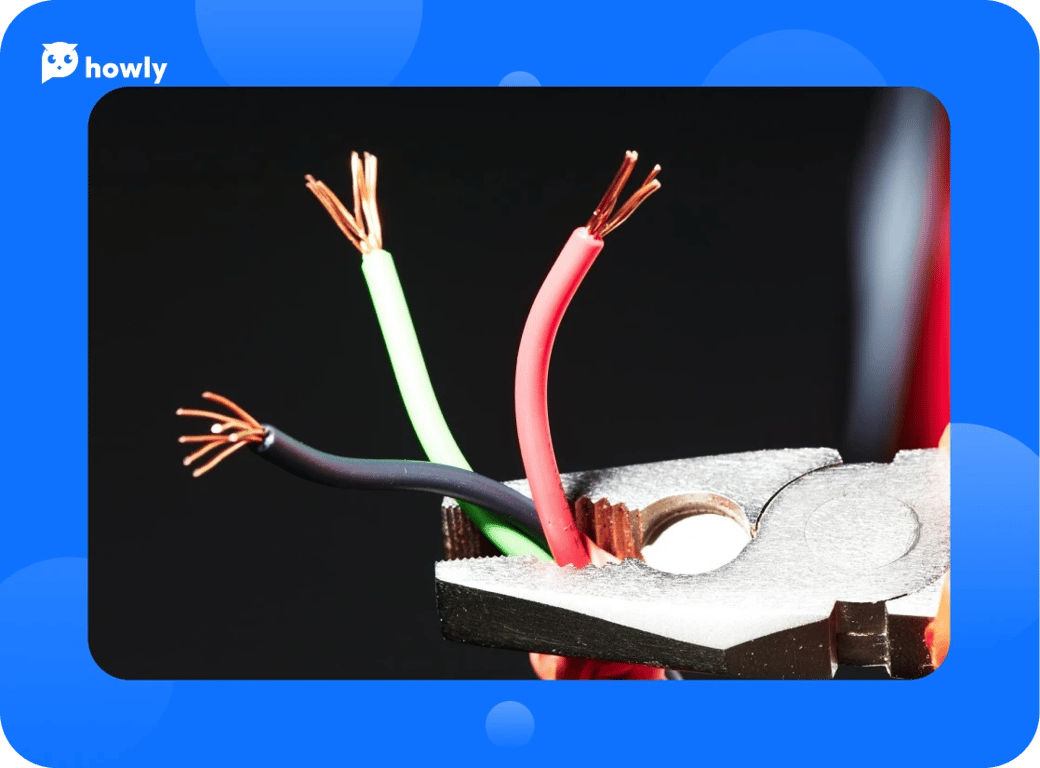 Now that you know that the laptop charger port is the one at issue, Howly prepared three steps you should take to fix a broken computer charger.
Replace the power jack
Examine the power jack. It will not be difficult to remove it manually if it is linked to the motherboard using. However, you will need a desoldering tool to take it off if it is attached to the motherboard.
Return port connector shape to the original
If the results of your examination indicate that the port connectors are the issue, you can fix them by reshaping them with the aid of prongs, pliers, and screwdrivers.
Contact a technician
Most of the time, repairing or diagnosing a charger port requires disassembling the laptop. If you are covered by a warranty, we don't want you doing this. Get assistance if you have opted to disassemble the laptop but are having trouble identifying the issue. Make the call to a knowledgeable specialist.
How do I recharge my laptop if my charger port is damaged?
But don't become frustrated already! We are happy to tell you, that if your laptop charger port is broken, there are still ways to charge your laptop:
Use another laptop to power the battery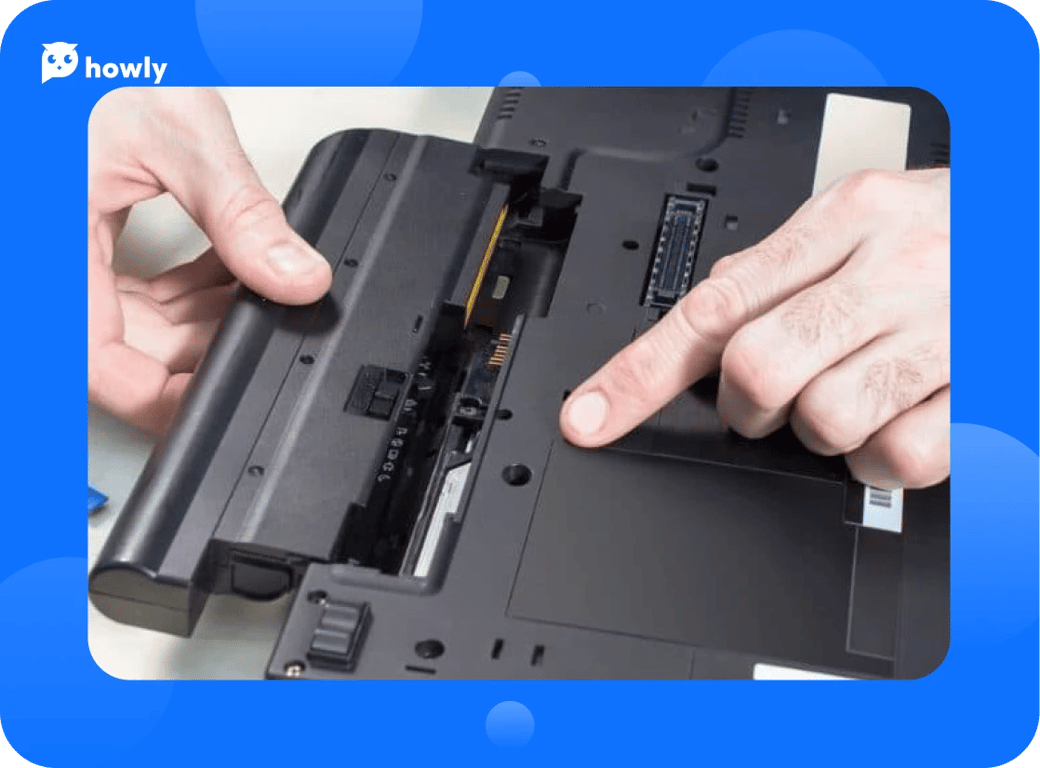 If your laptop charging port is broken, remove the battery and charge it in another laptop. Return the battery to the original laptop once it is fully charged. Repeat this as necessary until the charging port is fixed.
Use USB Type C to charge the battery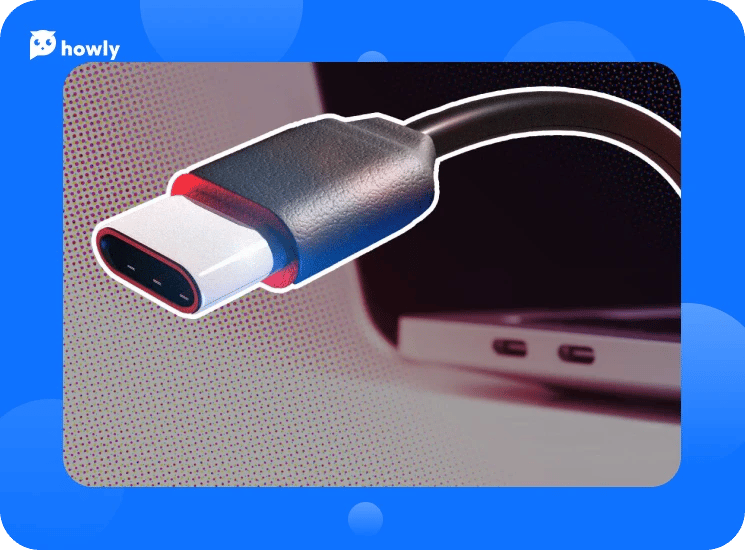 Shockingly, you can charge your computer using a USB port. You cannot, however, connect USB Type-A, as there is not enough voltage exchange. HP claims that USB Type C is the best choice. For this, check the adaptor on the charging cable.
Use a power bank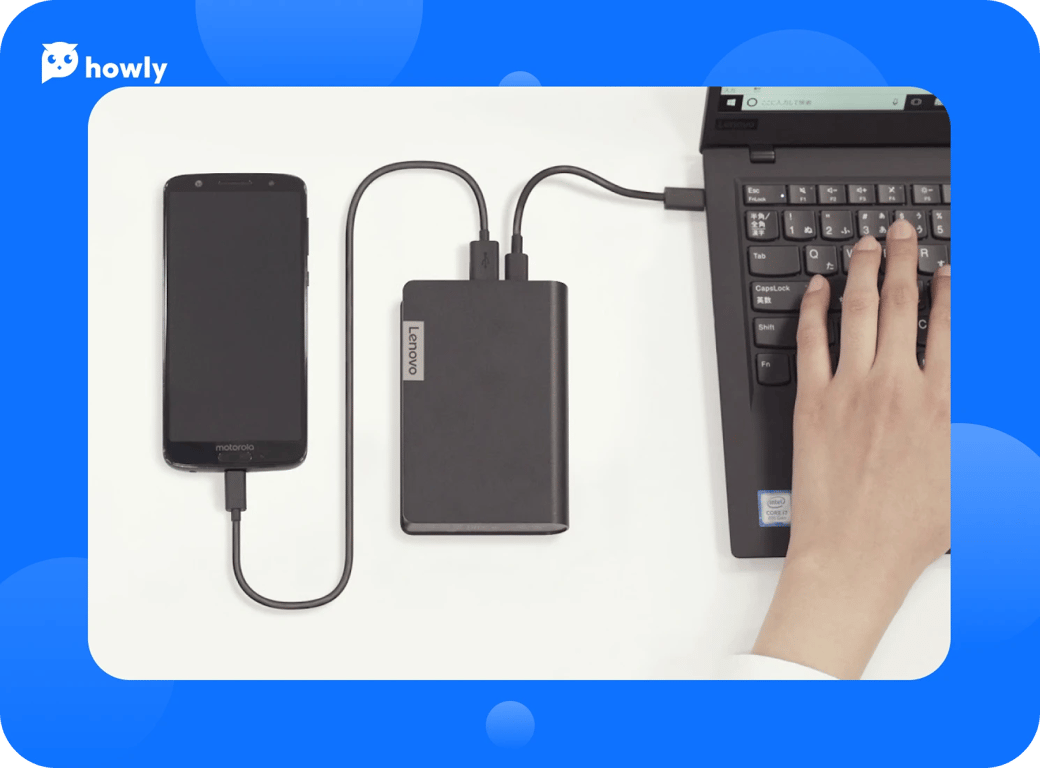 Alternatively, you can purchase a laptop power bank, though keep in mind that it should be USB Type C and not Type A. If you don't have a power bank, a charging station will deliver even better results.
F.A.Q.
Is the USB port suitable to charge my laptop?
Using a USB Type-A port to charge your laptop is not an option. Typically, USB ports supply power to various devices rather than the other way around.
However, several brand-new laptops are being released that have a USB-C port that may also be used to recharge the device. Nevertheless, when it comes to charging, they are not as quick or dependable as conventional ports.
If the charging port is damaged, how can I start charging my laptop?
If your laptop charging port is not working, charge the battery via an additional laptop, a power pack, or a USB Type C device.
What are the reasons for power jack damage?
When the charger is crushed or dragged, there is not enough support in the case and motherboard, placing stress on the system.
Parts become loose with time.
Improperly attached power jack.
Conclusion
A faulty laptop charging port is a lot to deal with. Before making any dramatic decisions like replacing the charging system or purchasing a new charger, read this article instead! These steps will help you figure out the source of the issue and the most cost-effective fix. Are you left with any questions? Don't hesitate to connect with Howly experts on how to fix laptop charger port!