Like any object in the apartment, the TV inevitably collects dust and other contaminants over time. But unlike with other sleek surfaces, it is not an easy task to clean fingerprints off the TV screen. Even the smallest scratches on its surface immediately catch the eye, and it is very hard to hide them.
Before we start
Save your time and let professionals resolve your issue in minutes!
Want to start solving your problem immediately? Experienced Howly troubleshooters can fix your issue ASAP. They're already waiting for you in the chat!
The benefits you'll get while troubleshooting your issue with Howly experts:
Qualified help with laptops HDD

Quick advice right in your device 24/7/365

Expert reply within 60 seconds

Clear step-by-step guidance

Limitless number of follow-up questions

Understanding and empathetic help till your laptop HDD issue is fully resolved

All answers you need in one place
Materials for washing the TV screen
Modern blue screens have extremely delicate surfaces, so it is not surprising that special cleaning products have been created to clean fingerprints off the TV screen. Sometimes, manufacturers even specify how to clean the TV screen or how frequently it should be done. Use the materials listed below to clean the screen in a safe and effective way:
Light and free of fur fabric.
If the screen is not too dirty, try to find a piece of dry, light, free of fur fabric and softly wipe using it. A microfiber napkin for wiping glasses is also perfect for this.
Such napkins are coated with special substances and do not contain alcohol. They efficiently remove dirt from the surface of the screen, have antistatic properties, and are fitting not only for wiping TVs, but also for any equipment.
It is simple to wash the TV screen with these solutions. They easily clean the dirt from any surface without leaving any stains.
How to properly remove fingerprints from the TV screen?
Before you start cleaning the LED or liquid-crystal display screen, disconnect it from the power supply.
Try not to spray cleaning agents on the surface of the screen itself. Pour them on a washcloth instead.
Make sure the cloth is only slightly damp, otherwise water will run down the TV screen. It is also best to use a sprayer to wet the rag.
Wipe the screen with a moisturized cloth. Apply only distilled water, because ordinary water can leave stains.
Wipe dry with a second microfiber cloth. If the screen has not dried completely, do not turn it on.
Polish the display in round movements, and be careful not to press too strong, as you may bend the matrix.
If there are oily stains and other difficult marks, which is often the case when there are kids around, add a couple of drops of dishwashing cleansing agent to clean water. Repeat the steps after cleaning the screen with a detergent.
Common mistakes
To avoid unpleasant issues when cleaning fingerprints off the TV screen, you should follow these pieces of advice:
Using household chemicals for washing glasses.
These liquids contain alcohol, binary compound, or other aggressive substances. They are unlikely to cause noticeable damage to the TV screen from the first application, but over time, they will inevitably harm the non-reflective level or the second coating. Even if it is a TV with a glass coating, such as a plasma or some OLED models, it is best not to take any chances and keep household chemicals away from it.
Using kitchen rolls, toilet tissue, or napkins.
Cellulose fibers can leave micro scratches on the surface of the display. This type of routine cleaning makes it harder to ignore the micro-scratches caused by damage. The same applies to waffle towels and other coarse fabrics.
Spraying liquids on the display with a sprayer.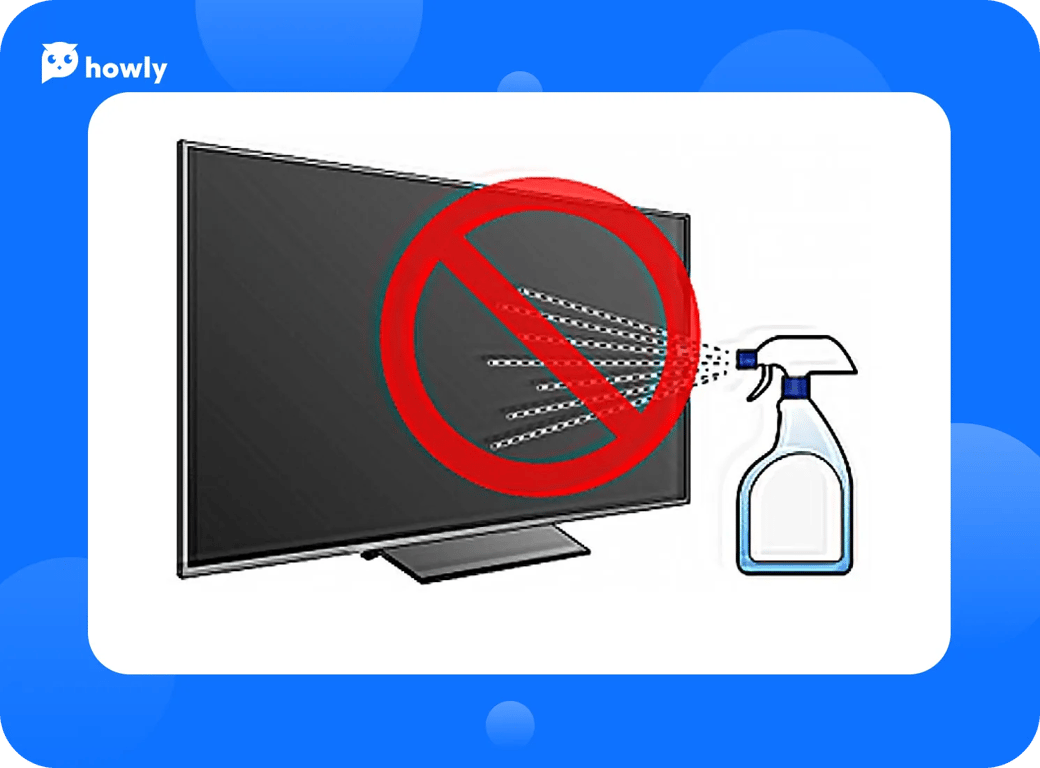 Getting water under the frame can cause internal elements to fail.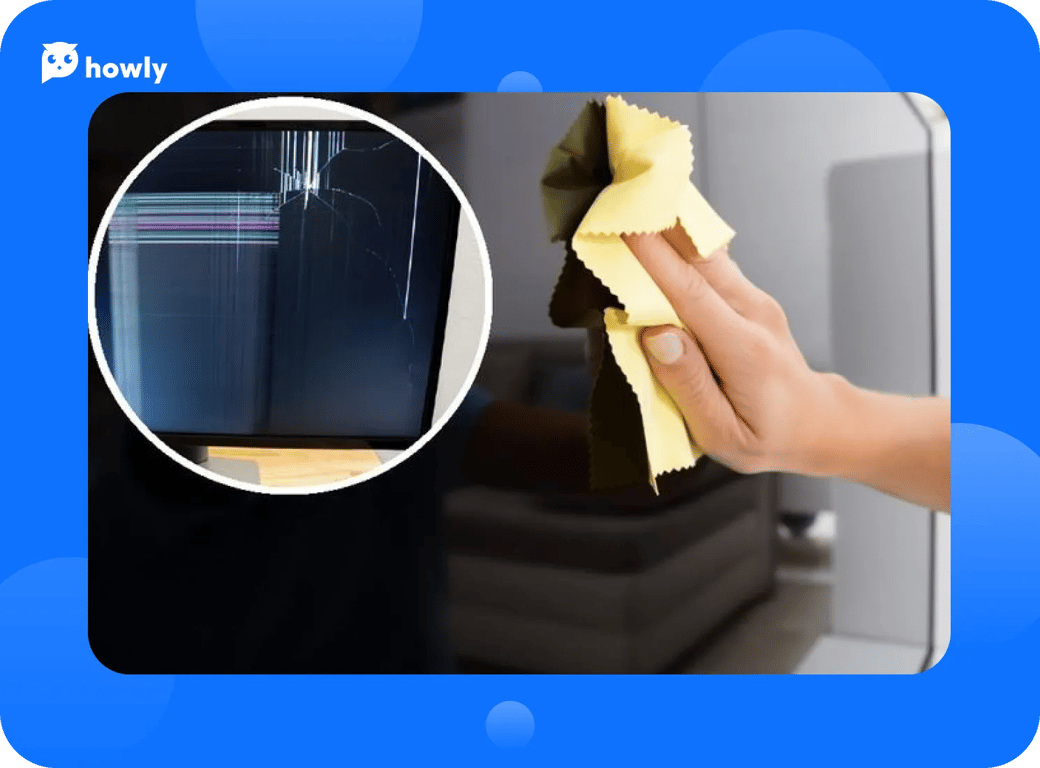 Because television matrices are more delicate than those of smartphones or tablets, pressing on the screen to remove something stuck is not worth the risk.
Conclusion
Today there are several more modern and effective methods of to clean fingerprints off the TV screen for not just clearing off dust but also to prolong the cleanliness. We have compiled an overview of each of the known methods just for you! And don't hesitate to contact Howly support team if you still have any problems!