Robinhood is a platform where users can trade cryptocurrencies, stocks, and exchange funds without paying a commission. This platform has become popular because it does not charge fees for using its service.
Before we start
Save your time and let professionals resolve your issue in minutes!
Want to start solving your problem immediately? Experienced Howly troubleshooters can fix your issue ASAP. They're already waiting for you in the chat!
The benefits you'll get while troubleshooting your issue with Howly experts:
Qualified help with laptops HDD

Quick advice right in your device 24/7/365

Expert reply within 60 seconds

Clear step-by-step guidance

Limitless number of follow-up questions

Understanding and empathetic help till your laptop HDD issue is fully resolved

All answers you need in one place
Since this service is engaged in financial transactions, its security is provided at the highest level. Therefore, passwords must be unique and contain uppercase and lowercase letters, numbers, and special characters. It is clear that remembering such a password is not easy, especially when you do not enter it often.
So, if you have faced such an issue and forgot your Robinhood password or do not remember the email address you used while registering, this article may be helpful. Next, we will figure out how to reset your Robinhood password or change it.
How do I reset my password on Robinhood?
One day you open the Robinhood application on your smartphone or try to access the Robinhood site from your PC, start entering your account details – and suddenly understand: "I forgot my Robinhood password!"
Don't worry – if you remember which email your Robinhood account was linked to and have access to it, follow these simple steps:
Open the official Robinhood site on your computer or mobile app on your smartphone.
Click on the "Forgot your password?" link.
Next, you need to write in the field your email address to which the Robinhood account is registered and click on the "Send Email" button. Then you will receive a message from Robinhood on this email.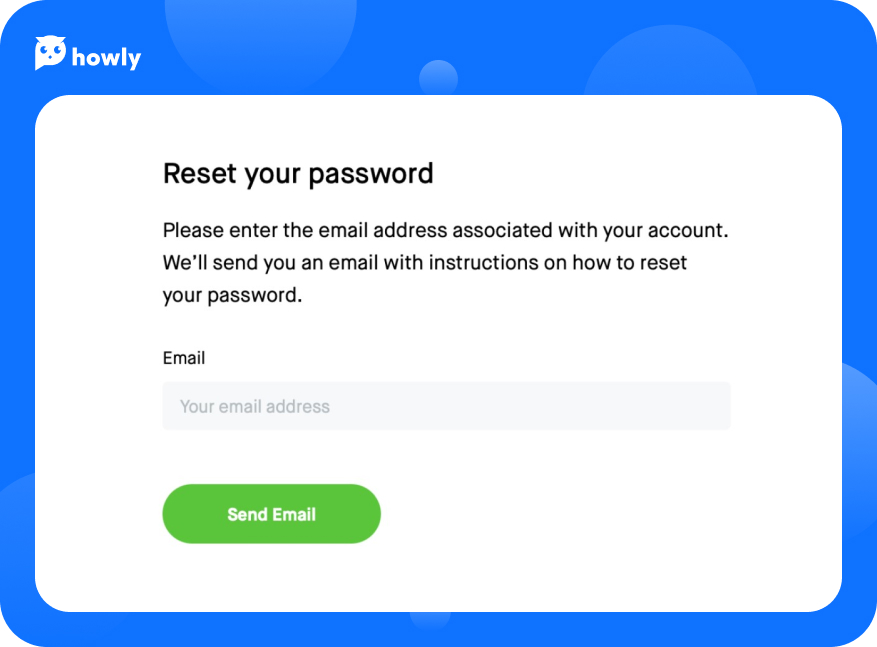 Log in to your mailbox. In your inbox, open a new message from Robinhood. It will contain a link following which you can change your password. If it seems to you that Robinhood is not sending a password reset, check your spam folder. If there is still no email from this company, ensure you have entered the correct email address in the required field on the Robinhood site.
When you receive an email from Robinhood, click on the link there.
Next, you will be prompted to enter a new password. Please note that it should not be the same as the old password.
Login to Robinhood with a new password.
How can I reset my Robinhood password without an email address?
If you forgot your Robinhood password and don't have access to your email now, or even forgot your Robinhood email, then you will be asked to verify your identity following Robinhood's security policy.
To reset your Robinhood password without an email address, do the next:
Open the official Robinhood site on your computer or mobile app on your smartphone. To do it from your PC or laptop, follow this link: robinhood.com/login
Click on the sign: "Forgot your email address?"
On the next page, you will find out what you should do to verify your identity. Also, here you can get acquainted with the Privacy Policy of the Robinhood platform.
Nex, click on the button: "Verify your Identity."
After that, you will be required to enter your personal data into the special form. These data includes your first name, last name, date of birth, Social Security number, and phone number. Fill in all fields of the form and click Continue.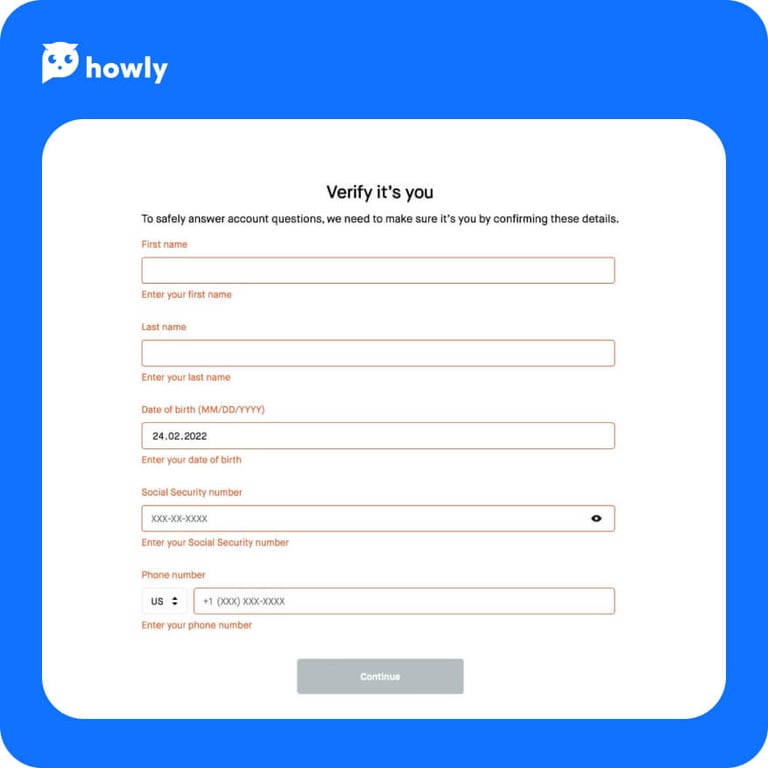 Upload photos of your ID.
Take a selfie and upload it too.
Then follow the instructions. Please note that they can be individual.
When you restore access to your account, log in as usual but with a new username and password.
If you encounter certain issues in the process of following these instructions or they did not help, then contact Robinhood support by clicking on the link.
Summary
To sum up, if you forgot your Robinhood password, don't worry. If you have access to your mailbox, then resetting the Robinhood password won't be that difficult.
If access to the mail is lost, then it will be more challenging to reset your Robinhood password. But it's still possible. The main thing is to prove that the Robinhood account belongs to you. We hope, we have figured out how to change the Robinhood password, and now, if you encounter such a problem again, you will be able to solve it pretty quickly.