Subscribers of Disney Plus may face an unfavorable situation when attempting to access streaming content due to encountering error code 83. Such occurrences can cause frustration and disrupt an otherwise pleasant experience. The causes of this error can range from server issues to problems inherent in the streaming service. Fortunately, there are a few steps that can be taken to help resolve this issue. Read this article for more information about the potential bases for error code 83 on Disney+, as well as various ways to fix it.
Before we start
Save your time and let professionals resolve your issue in minutes!
Want to start solving your problem immediately? Experienced Howly troubleshooters can fix your issue ASAP. They're already waiting for you in the chat!
The benefits you'll get while troubleshooting your issue with Howly experts:
Qualified help with laptops HDD

Quick advice right in your device 24/7/365

Expert reply within 60 seconds

Clear step-by-step guidance

Limitless number of follow-up questions

Understanding and empathetic help till your laptop HDD issue is fully resolved

All answers you need in one place
Reasons for this issue
Some Disney Plus subscribers happen to get this error. Let's talk about the reasons for that.
Server Problems: One of the first suspected fugitives behind this trouble. The streaming service may be experiencing technical issues on its side, resulting in the error code showing up on your screen.
Internet Connection: It's possible that your device isn't correctly linked to the internet. It needs to be appropriately linked to the same network as your other devices.
Device specifications: Error code 83 might as well appear because of an outdated version of anything that's being used. If you are using a browser, make sure you have the latest variant installed and all the cache is cleared.
Service Problems: Errors with the service provider are also typical reasons for the error code. The provider may not be operating in your area or the streaming service may not work in your town.
This can be an aggravating disruption, but fortunately, there are a few steps that can be taken to help resolve this issue. We'll talk about them next.
Troubleshooting  Disney Plus Error Code 83
Subscribers can encounter this situation when attempting to watch something from the streaming service. It can be both inconvenient and aggravating, but fortunately, there are a few things that can be done to help fix this error.
Update the app
To resolve this error, the initial step is to verify that all components are current. It's possible that an obsolete version, which is no longer functional, could be the root of the issue.
Updating the application is the first step to take when experiencing this error. You can check for updates on the app store for all devices. Additionally, the app can also be updated from the account settings page on the website.
On iOS devices:
Open the App Store on your device.
Tap your profile icon located in the upper right corner.
Choose Purchased.
Click the Not on this iPhone / iPad tab.
Tap the cloud icon next to the app you wish to update.
On Android devices:
Open the Google Play Store app on your device.
Go to the menu icon in the top left corner of the screen.
Tap My apps and games.
Choose Update next to the app you wish to update.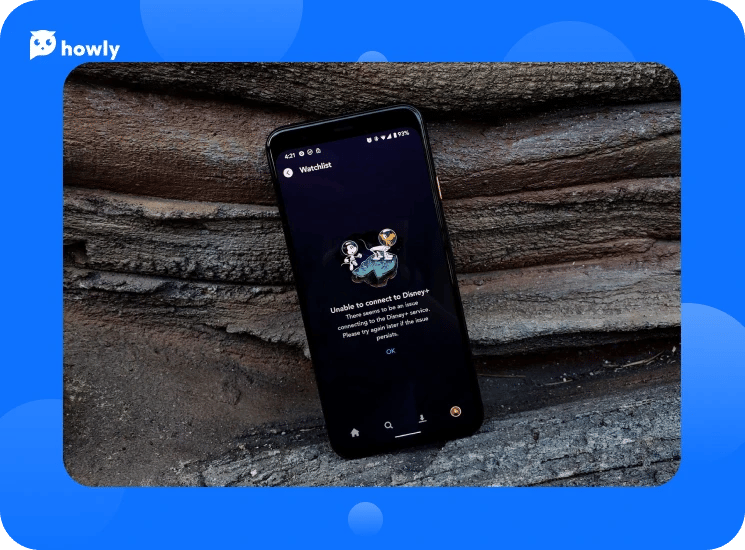 To update the app from the website:
Visit www.disneyplus.com and log in to your account.
Access the Account Settings page.
Click the Update App button.
Once the update is complete, you can try accessing the content again.
Updating the app can often resolve any issues experienced with Disney error 83. If the issue persists, then you may need to take alternative measures to fix the problem.
Verify your Internet connectivity
Confirm that the network is operating correctly. You may try a speed test to see if it is good enough to stream any video content.
Check to see if your connection is stable, as any interference can affect streaming quality.
Try restarting the router, as this can often resolve minor issues.
Ensure that the public connection is securely accessed.
If the problem remains, try other tips
Restart your device
This will help clear any temporary issues and may resolve the Disney Plus code 83 problem.
On your device, open the Settings app.
Select Storage & Reset => Reset System Settings.
Choose Reset Now.
If asked, verify your selection by choosing Reset Now again.
Wait until the whole process is over to see if the problem persists.
Contact support
If all of the above steps don't work for any reason, consider getting in touch with Disney+ Help Center on error code 83. You can achieve this through the internet (https://help.disneyplus.com). They may be able to provide additional assistance and possibly resolve the issue.
These simple steps should help solve anything encountered when using Disney Plus.
Similar errors to Disney Plus error code 83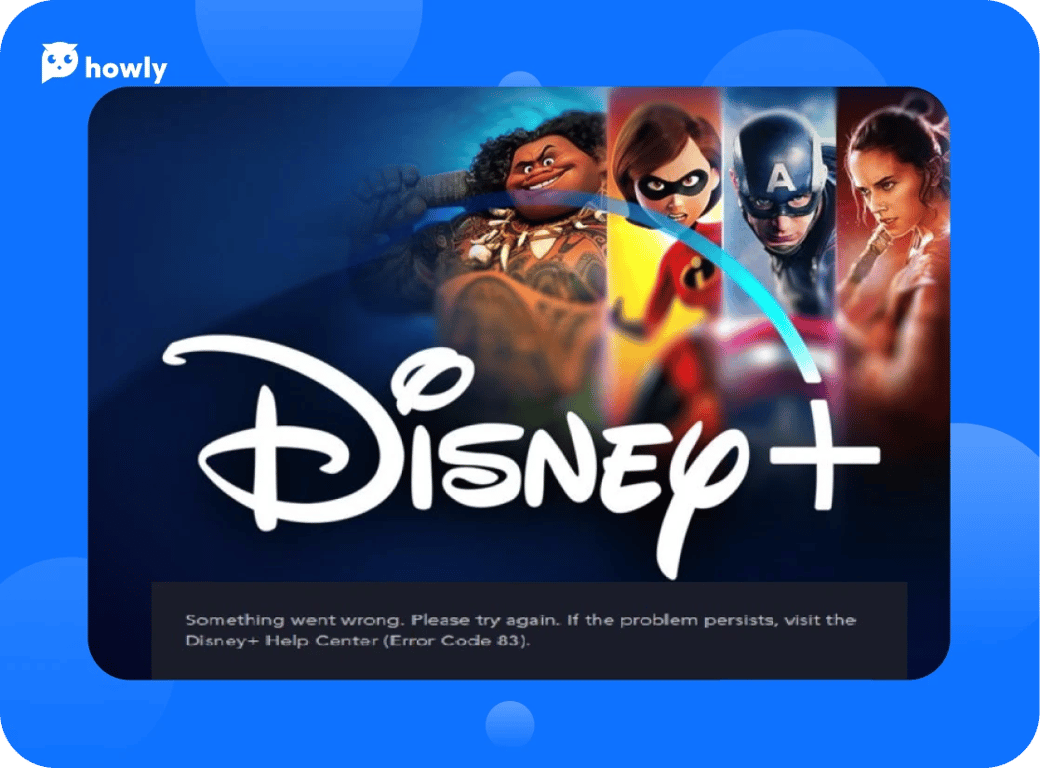 Error code 39
This typically happens when the app or account experiences issues with obtaining a consistent internet connection. If you are getting Disney Plus Error Code 39, it's due to a network issue.
Error code 60
This code often indicates that the user's account is not authorized to stream content. Fixing it requires the following:
Ensure that your subscription is currently active and that your payment details are current by checking your account.
Ensure that your Disney+ account is correctly linked to your console.
Log out and then log back into your Disney+ account.
Reload your console and try entering again.
Check for updates.
To receive aid, get in touch with a representative from customer support.
Error code 22
This code usually appears when Disney+ is having difficulty playing content.
Error code 43
This code usually pops up when the Disney+ account or app's Video Playback Service has failed. To fix it:
Re-enter your Disney+ account.
Restart the device or browser you are using to stream the content.
Disable any third-party VPNs or ad blockers that may be in use.
Clear the application's cache.
Error code 404
This code pops up when the requested content cannot be found due to an incorrect URL.
Check if your Wi-Fi is stable and strong.
Reset the app and enter your account.
Check for the latest update.
Re-install Disney Plus.
F.A.Q.
How can I fix error code 83 on Disney+?
This issue is a sign that the Disney+ application is out of date. To fix it, you will have to update the application.
How can I fix error code 77 on Disney+?
Error code 77 usually means that the Disney+ app needs to be reset. To do this, you should reinstall the application.
What devices are working with Disney+?
Disney+ can be accessed on different devices, including smartphones, gaming consoles, tablets, and other devices, as it is compatible with multiple platforms.
Conclusion
Disney+ is a pretty famous streaming platform that is available on various devices. Although it is a great streaming platform, there are times when users may experience errors when trying to access the platform. Error code 83 is a typical mistake that can occur on Disney+, and it is commonly provoked by a low internet speed. Other popular errors include 43, 22, 60, and others. No matter what error is experienced, it is vital to make your connection durable and that your device has the latest possible version of the app before attempting to access the service. Taking the proper steps can ensure that users have an enjoyable and stress-free streaming experience. If you have any remaining inquiries, don't hesitate to send a message to the Howly specialists through the chat feature.