With the rapid progression in the mobile app industry, it is quite a tedious task for a business to come up with the best application that can offer nothing but a unique and interactive experience that no other applications of their domain would offer. In such a competitive world, the ratio of success and failure could be the same. Only with proper strategizing and planning can a mobile app gain success. Sometimes, even due to slight negligence or lack of concentration, your application might end up being a failure. Well, we will take you through a few reasons that you can avoid and so make your app successful.
Before we start
Save your time and let professionals resolve your issue in minutes!
Want to start solving your problem immediately? Experienced Howly troubleshooters can fix your issue ASAP. They're already waiting for you in the chat!
The benefits you'll get while troubleshooting your issue with Howly experts:
Qualified help with laptops HDD

Quick advice right in your device 24/7/365

Expert reply within 60 seconds

Clear step-by-step guidance

Limitless number of follow-up questions

Understanding and empathetic help till your laptop HDD issue is fully resolved

All answers you need in one place
Not understanding your target audience
While developing an application, you need to keep in mind the people who will use it. Your target audience should be apt and relatable to your business. Your aim should be building an application suitable for your target audience. You need to research the prevailing market situation and the customer base to understand your target audience better. For example, if you are building an application for kids, you should appropriately use graphics that involve cartoons, funny stickers, etc., that would attract people of the right age. If you fail to understand your target audience, your app won't reach out to the right people who will use it and will eventually end up being a failure.
Lack of originality
Business owners sometimes try to make their applications similar to some other app. Think about it. Why would customers want to use your application if something like that already exists in the market? With the competition going on currently and with numerous applications pre-existing under each domain, it is highly suggested that developers take their time to research, evaluate and come up with a unique application.
Poor idea and execution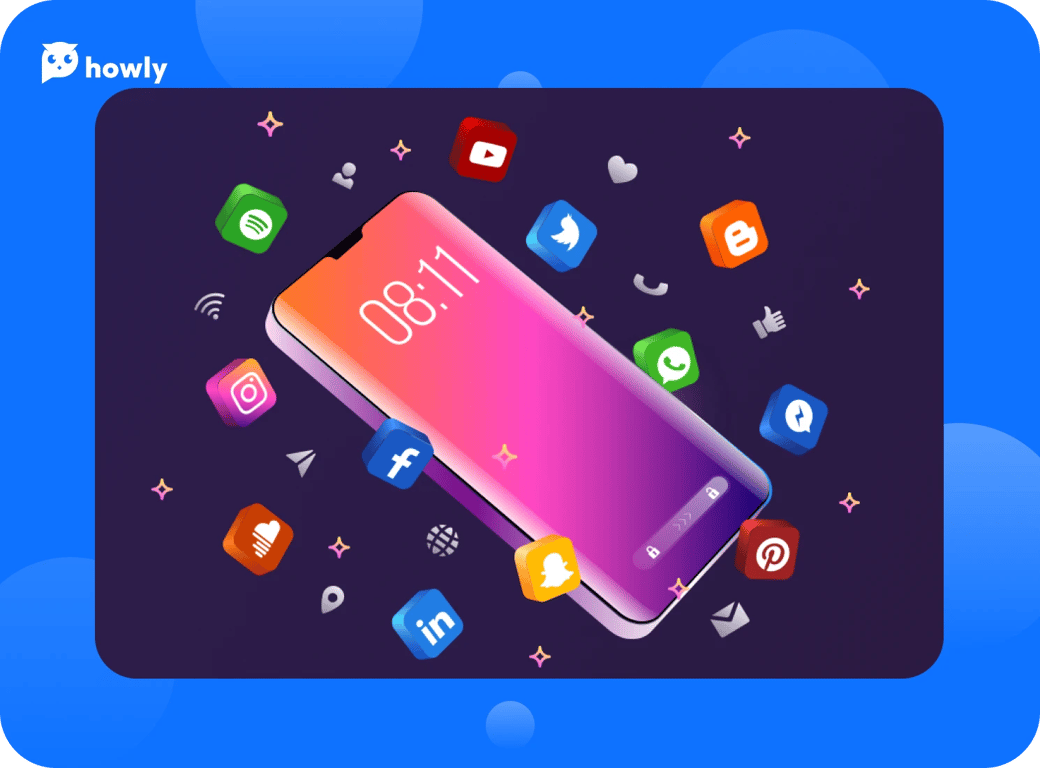 Sometimes, even after many efforts to make your app successful, it just fails to reach the targeted number of customers or to make enough revenue. The reason may lie within your idea and the way of its conceptualization. When starting an application, you need to ask yourself, "Does my business require an application?", "Will the application help people in any way?", "Will I be able to achieve my goals with these features and content?", "What would the competition be like?" etc. By doing this, you can save yourself from drowning your application rather than regretting it later.
Design of your application
A remarkable number of applications get rejected by users because of their inability to balance between too many features and too few features. The design of the application should be nothing but simple, minimalistic, yet majestic. The right developer, after understanding your business requirement, will build your application so that it will consist of the right number of features along with a minimum number of clicks required for the users to reach their goal. Also, if you are under the impression that a feature-loaded app will lure users, you might turn out to be wrong. Excessive features might confuse and push them to opt for something more specific to their needs.
Poor user experience
The main motto of an application is to be able to interact with the customers, record their preferences or choices and provide them with the best-curated solutions. To make a successful app, owners should listen to their users and consider their feedback. This will help you in gaining a potential amount of loyal customers who could stick around your application for a very long time.
Another reason why people prefer using an application over a website is that they can access it offline.
Complexity of your application
In the process of making all the features available for the customers, designers often tend to make the application too complex. While incorporating more features and options, it is also important to make simplify the navigation throughout your app. There is absolutely no point in incorporating so many features if your customers aren't able to find them. The truth is that the users do not have the time to sit back and learn how to use your application, especially when there are easy-to-operate options available around them. And if you expect them to put in so much effort, you are certainly investing in an unsuccessful application. Design complications can cause the app to fail.
Security risks
Any application that includes transactions regarding money, personal information, or financial information, needs to provide customers with strong security. This requires creating password-enabled log-ins, safe storage of credit/debit card information, privacy policies for customers, etc. An application that is incapable of building trust amongst its customers might end up being abandoned.
Inappropriate monetization strategy
Before your application is out in the market, you need to think of ways you are going to make revenue through it. Important decisions like whether your application should be purchased or available for free decides your revenue strategy. When it comes to ads on your application, you should make sure the page isn't filled with them and that there is a balance between ads and your app features. You also need to think if you are going to add any features for in-app purchases. For example, developers with free apps can make money on their platform by including a prompt 'Pay to access.' This will entice and trigger users to part with some amount to enjoy the extra features.
Poor marketing strategy
Marketing can be done in two ways: pre-launch or post-launch of your application. The first one is generally done to create awareness and hype about your application. It can be done in many ways, including introductory promotional videos, marketing through ads, etc. If this is neglected, you might lose out on a good golden chance of spreading the news about your application to people and eventually, end up losing customers. Obviously, you can not expect crowds when people are not even aware of your application.
After the application launch, multiple owners also tend to neglect marketing, thinking the app is going to gain customers on its own. But, it is the duty of the owners to spread the word and make the application reach new heights every day. Having a launch party, email marketing, and retargeting ads are a few of the ways how marketing can be done post your application launch.
Conclusion
The reasons could pose a major threat to your application. But if you consider them, you can foresee many of these issues and prevent them from taking place. Despite all these things, if the team of developers working on your application is not experienced in your particular field, then you may never achieve what you have been dreaming of. It is extremely important to find the right company for the development of your application. Only after detailed research on the company and its previous works can you decide if the team is right for you or not.