It happens that a device intended to simplify our life suddenly starts malfunctioning or ceases to work at all, and Vizio remote issues are especially annoying. Indeed, it's not only about convenience but also about the overall TV experience since you lose access to a variety of features if your remote functions improperly. Hence, you may want to fix your problem as soon as possible, and Howly is here to make troubleshooting easy and smooth. This guide covers the best solutions to all kinds of Vizio control not working issues, so make yourself comfortable, and let's deal with it!
Before we start
Save your time and let proficient specialists in Vizio remote troubleshooting resolve your problem in minutes!
Tech issues may be tricky to fix if you know little in this field. So why rack your brains if you can entrust Vizio remote troubleshooting to Howly professionals and get your problem solved right away with no hassle and effort? Connect with a live expert in seconds at any convenient time!
The perks you'll get fixing your Vizio remote issue with Howly experts:
Qualified help with Vizio remote troubleshooting

Quick advice right in your device 24/7/365

Expert reply within 60 seconds

Clear step-by-step guidance

Limitless number of follow-up questions

Patient and friendly help till your Vizio remote problem is fully resolved

All answers you need in one place
Reasons why Vizio remote not working for TV
The issue of Vizio remote control not working is very popular, it's hard to even imagine how many users have already asked Howly experts to help them with troubleshooting. After analyzing customer reports, our techs managed to identify the principal causes of such issues. Keep them in mind to fix your Vizio remote problem and prevent malfunctions in the future.
blocked/obstructed TV sensor;
dying batteries;
non-working IR sensor;
electronic interference;
faulty source of power;
improper Vizio remote setup;
faulty TV software;
physical damage.
How to resolve Vizio smart TV remote not working issues
Even though you comprehend what triggers Vizio TV remote problems, it might be difficult to determine the actual cause of your issue if you know little about such devices and the principles of their functionality. Thus, leave this task to Howly, and our experts will provide you with a suitable solution right away, or try out the following troubleshooting options one by one.
Replace the batteries
This quick and uncomplicated solution often proves to be helpful. After all, if the batteries are low or discharged, the remote will have insufficient power to function and send signals to your TV. So to troubleshoot the problem, lift the back cover of your Vizio remote and carefully place fresh batteries, matching the negative and positive terminals. If your Vizio TV won't work with the remote anyway, move on to other solutions.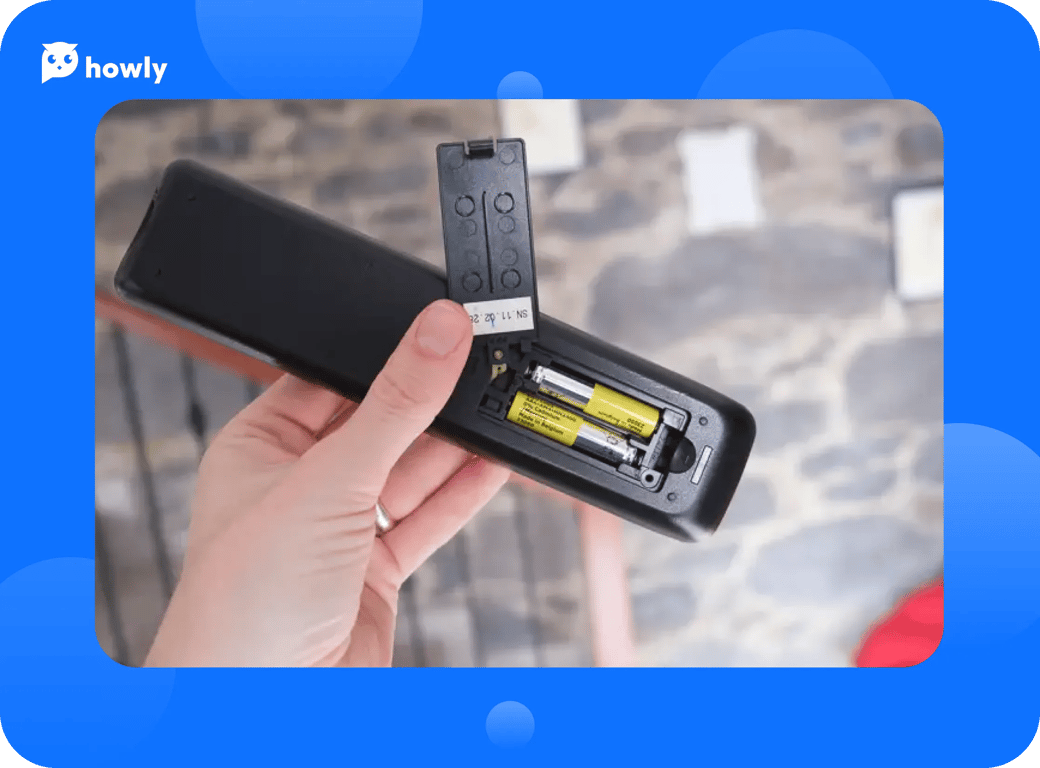 Check if IR emitter is working
Normal functioning of the IR (infrared) sensor is critical for proper communication between your Vizio TV and remote. And you can check whether the emitter is working with a quick camera test:
Launch your phone camera and point its focus on the top of your remote (on the small IR LED).
Start pressing different buttons – if the emitter is working, you'll spot a red flashing light on the display of your phone.
Make sure to check every button. If none of them is working, chances are you'll need to repair or replace your TV remote. If just one or two buttons refuse to function, a simple cleaning may work well for you.
Ensure TV sensor is working
Your Vizio television possesses an IR sensor to get and process signals from the remote. You'll find the sensor at the left bottom corner of your TV – ensure it's not blocked or dirty. Otherwise, you'll face a Vizio TV not responding to remote problem as the device will simply fail to receive signals. Moreover, point your remote control right at the sensor and stay within 10 feet from the TV since the radius of action is rather small.
Try another source of power
A dirty source of power may affect the quality of electricity the Vizio TV receives. Such abnormalities include poor power factor, power surges, frequency changes, and voltage fluctuations. This all makes your Vizio TV not responding to the remote or buttons, but it's easy to handle the issue. Simply put, find another, good-working source of power and replug your TV.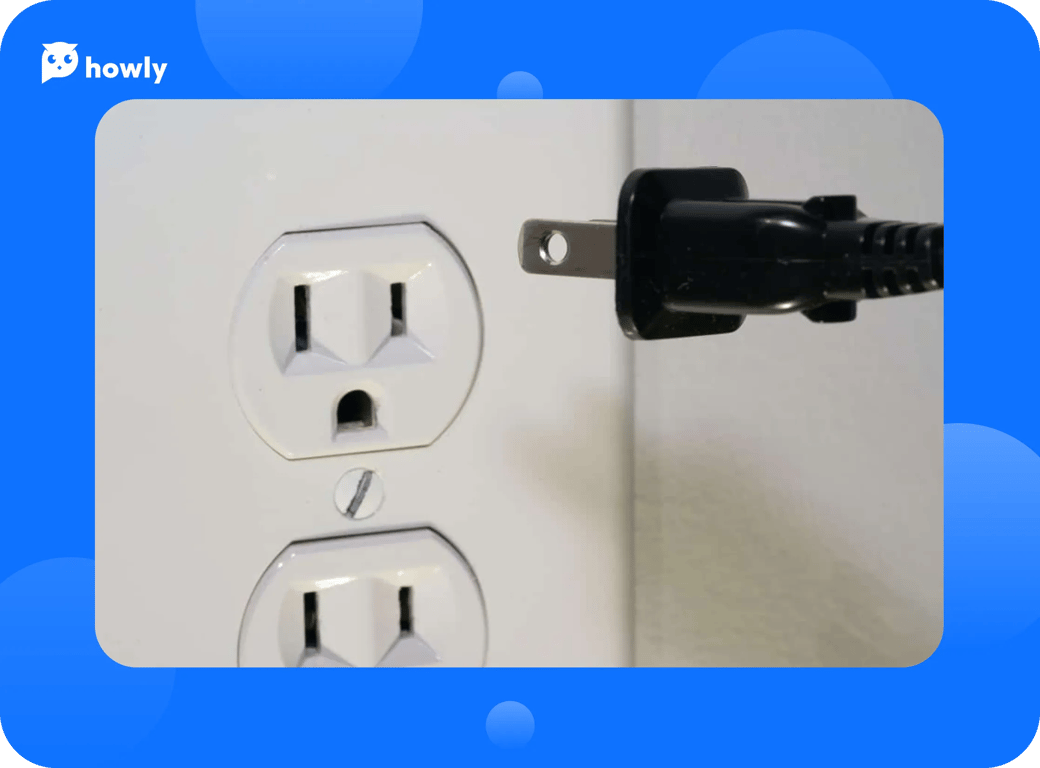 Reset Vizio remote
In fact, Vizio remote resetting is a great solution to fix memory issues and eliminate various firmware bugs that may prevent your device from normal operation. Thus, you'll need to reprogram Vizio remote using special codes, and it takes a few minutes:
Long-press the remote's Power button and release it when the LED light flashes two times.
Take advantage of the number pad to enter the code matching your device model (check out the remote's manual for a suitable code, it's often 977 or 981).
You'll notice the light blinking two times if the system recognizes the code – direct your Vizio remote at the TV and check it out by clicking a button or two.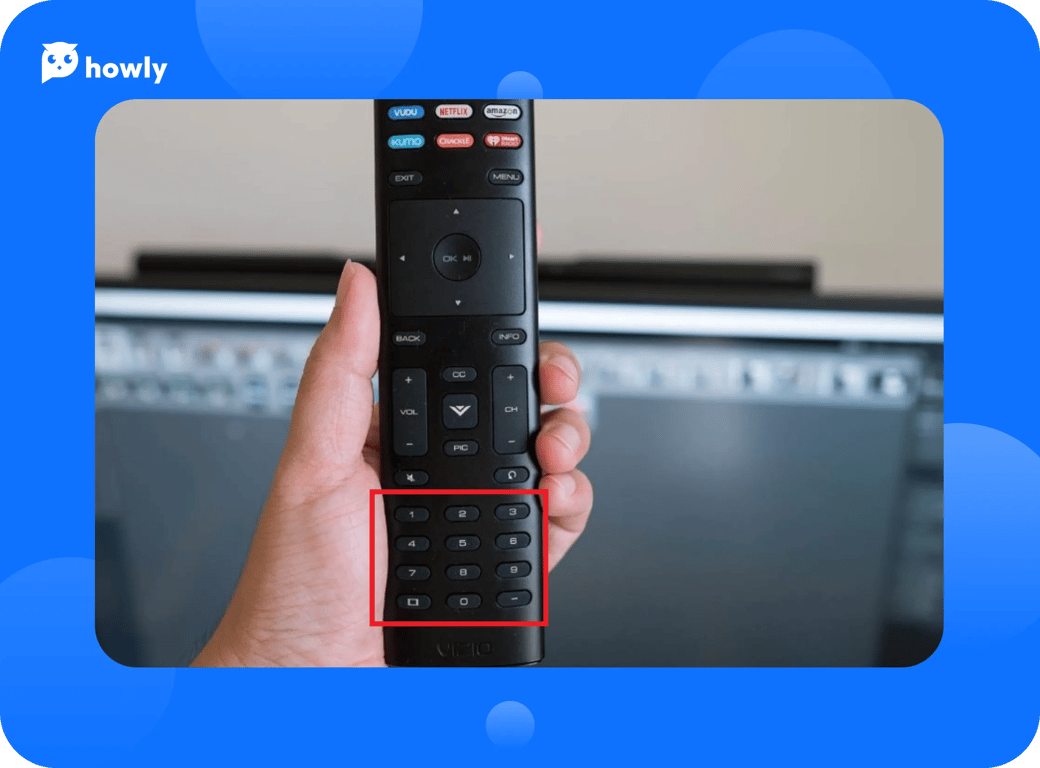 Power cycle your television
It might happen that some system glitches or bugs cause Vizio TV remote control not working. Power cycling will help you reset the faulty settings and eliminate possible faults.
Pull the power supply cord of your Vizio television from the outlet.
Find the Power button and hold it for some time (30 seconds will be enough) to get rid of the residual power.
Leave the TV for 1-2 minutes.
Replug the power cord and turn on your Vizio TV.
Wait for another minute and check whether the remote control is now operating well.
F.A.Q.
Are there any alternative ways to control the TV in case of Vizio remote problems?
You have the option to download a Vizio remote app for your iOS or Android phone and then link your device to the TV via Wi-Fi. It's a great solution for those who are unwilling to purchase a new remote.
My Vizio remote doesn't work at all. How to reboot it?
Take out the batteries and leave the remote for several minutes. Meanwhile, long-press various buttons to ensure there's no residual power left. Insert the batteries back (or change them if you wish), wait for another minute, and try out the remote.
What is the best solution to fix a Vizio TV remote app not working issue?
The problem is commonplace and often arises due to phone system bugs, so a quick device restart may be helpful. You can also try reinstalling the Vizio TV app or clearing its cache. A good internet connection is also crucial.
Conclusion
It's easy to fix a Vizio remote until it's completely broken. In this case, you'll need to contact the company's support service to replace the device. If you're unwilling to waste your precious time and effort searching for a suitable solution to your problem, contact Howly and our experts will advise you how to revive your remote. Indeed, you can get answers to any questions online in mere minutes. What's more, we offer simple Vizio remote troubleshooting solutions – just follow the provided steps to get it done. Handle your remote control with care, and it'll serve you well!