Printers that can be used for sublimation are earning more and more recognition due to how often they are used on different textures. They are needed everywhere, from sublimation on a piece of clothing to a mirror and a cup.
Before we start
Save your time and let professionals resolve your issue in minutes!
Want to start solving your problem immediately? Experienced Howly troubleshooters can fix your issue ASAP. They're already waiting for you in the chat!
The benefits you'll get while troubleshooting your issue with Howly experts:
Qualified help with laptops HDD

Quick advice right in your device 24/7/365

Expert reply within 60 seconds

Clear step-by-step guidance

Limitless number of follow-up questions

Understanding and empathetic help till your laptop HDD issue is fully resolved

All answers you need in one place
But the most important thing in this process is to use the most suitable ink-sublimation printers to get the desired outcomes. Epson offers a variety of such models. If you have just started your research, let us guide you on how to select such printers depending on what you are looking for.
What kind of Epson printers do you need?
When choosing a sublimation printing machine, you should think over the following. If you are not particular about the ink, then inexpensive Epson four-color office printer models with a drop volume of 4 pl. are good options. For example, L110, L200, XP33, S22, early models T27 and C110, and model T1100 for A3 format.
However, you should consider that such models are noisy and sometimes slow, and the print quality is not the most perfect, but can still be used for sublimation.
If you require a quiet machine with the highest quality and speed, and if you want to try ink from several manufacturers until you find what you need — your choice is the Epson 6-color photo printer with a low-volume drop. The most popular models in this line: are P50, P59, T50, T59, L800, and Epson Stylus Photo 1410 for A3 format. They all have a drop volume of 1.5 pl.
The main advantages of these models include excellent print lineament with upper-class color replication. However, they cost a lot and are very demanding on the quality of the ink.
Top 5 Epson sublimation printers
To help you find the best possible printer, we have gathered the best-selling Epson printers that can be used for sublimation. Let's take a closer look at each model.
Epson F570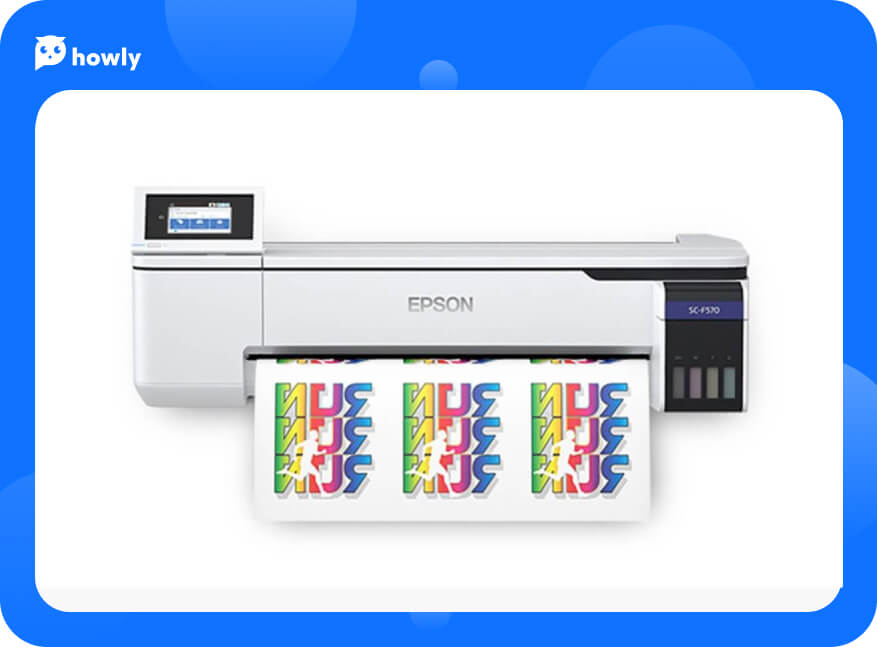 The F570 is the finest Epson device for sublimation for a variety of purposes, including its specially constructed structure for sublimation, its unparalleled ink economy, and its highly qualified prints.
The SureColor F570 has a unique method of sublimation dyeing. You may increase the productivity of your sublimation printing operation by using strong paper for soft and stiff materials, a 50-sheet auto-feed slot, and an installed blade.
Additionally, the F570 produces amazing-quality images. Your authentic designs will hold fast to their digital representation thanks to MicroTFP printhead innovation and Precision Droplet Control.
Epson Workforce WF-7710
This model is equipped with a 4.3-inch touch screen, which beginners should find easy to use. With this printer, you can easily work anywhere through wireless networking, a flash memory drive, or Bluetooth. If you have a business where sublimation painting is necessary, this device is a must-have.
Epson Stylus S88+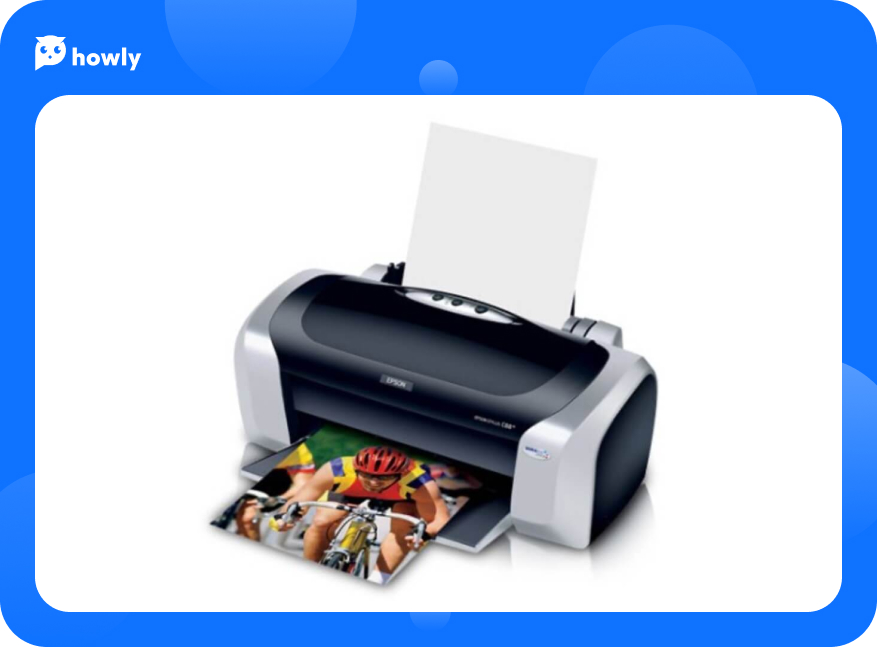 Despite popular prejudice, sublimation printers can be pretty affordableю. Just look at Epson Stylus C88 + – a machine that offers good performance at a reasonable cost.
With a maximum speed of 14 pages a minute, this printer is unmatched in terms of print quality. Those new to sublimation should begin their sublimation journey with this machine.
Epson EcoTank ET-2720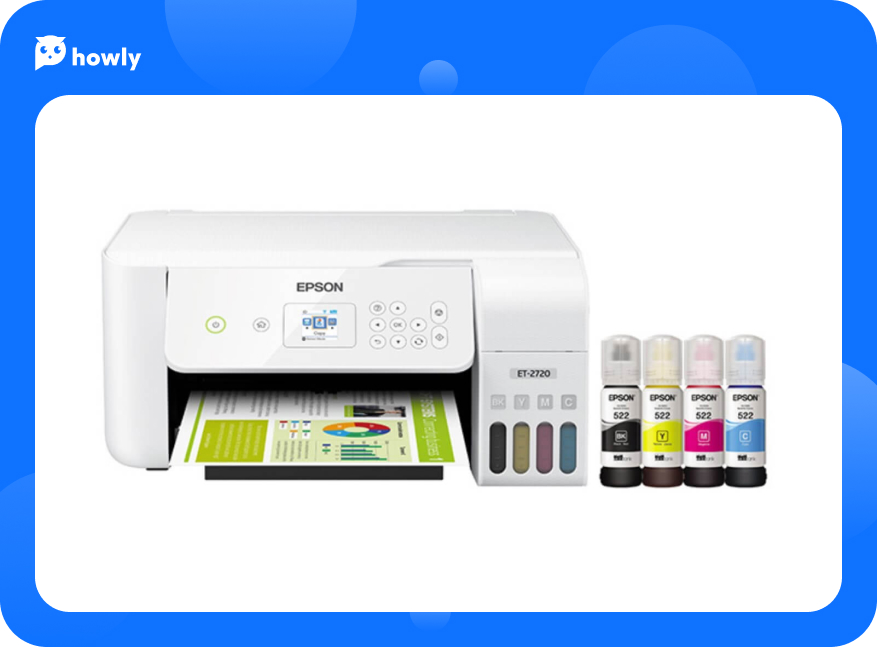 This model is a great heat transfer printer for T-shirts. The EcoTank ET-2720 contains a page feeder that automatically prints multipage files. It prints at a rate of 11 pages a minute and produces bright, clear images. A two-year guarantee is also included.
The prints are long-lasting, so it's an excellent option for any company or home office because it's sustainable and simple to keep.
The EcoTank function removes the requirement for ongoing ink cartridge acquirements. We absolutely suggest this printer to anybody wishing to launch a T-shirt company.
Epson EcoTank ET-4760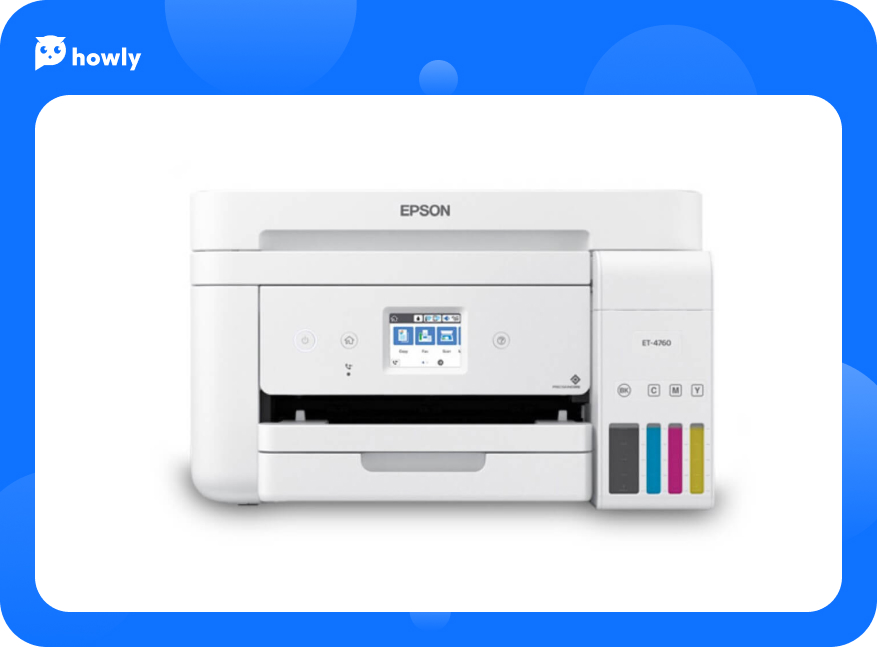 This model is an excellent example of a sublimation printer that creates superior color transmission and accuracy. It is easy to set up and very intuitive.
The prints are of the highest caliber, and the colors are pretty vivid. You won't ever need to be concerned about running out of oil thanks to the EcoTank technology.
Such technology helps to stay economical in your resources on ink cartridges while still being affordable. This printer is right for you if you want to do sublimation printing repeatedly.
Conclusion
All Epson printers that can be used for sublimation are built for a specific purpose. It is important to consider how long you want the device to serve you and what type of printing you will need when making your choice.
Considering that the top four printers listed above are solely designed for sublimation printing and are complete kits, they will be the most suitable for you.