Many Calls Of Duty fans face their Activision account being hacked. And this is a severe loss, leading to the inability to retrieve personal data. Anyone who regularly plays CoD understands perfectly well what is at stake. A stolen account results in the loss of progress, premium content, skins, etc. This loss will be severe if the user has invested much money and time into the gameplay. Let's figure out step by step what to do for those who complain that my Activision account was hacked.
Before we start
Save your time and let professionals resolve your issue in minutes!
Want to start solving your problem immediately? Experienced Howly troubleshooters can fix your issue ASAP. They're already waiting for you in the chat!
The benefits you'll get while troubleshooting your issue with Howly experts:
Qualified help with laptops HDD

Quick advice right in your device 24/7/365

Expert reply within 60 seconds

Clear step-by-step guidance

Limitless number of follow-up questions

Understanding and empathetic help till your laptop HDD issue is fully resolved

All answers you need in one place
How can you tell if Activision's account has been hacked?
It is pretty easy to suspect that an Activision account has been stolen. This is indicated by the following:
SMS messages about Activision sent you letter to email (incoming correspondence may relate to various issues, but it is better to be vigilant and check the content of the letters);
emails about changing the password and/or disconnecting the Activation account from the PSN and/or Xbox account;
email notification about a change in the current email address for a specific account;
possible warning about suspicious activity (in the form of SMS or email).
Strange as it may seem, warnings about suspicious activity often come after the Activision account hacked email changed. Unfortunately, the Activision service does not always respond to such changes by blocking the profile until the circumstances are clarified.
If your CoD account is hacked, it will be impossible for you to log in. However, a banner appears at the top of the page with suggestions to report problems or suspicious activity to start recovery processes.
Reasons for Activision account hacking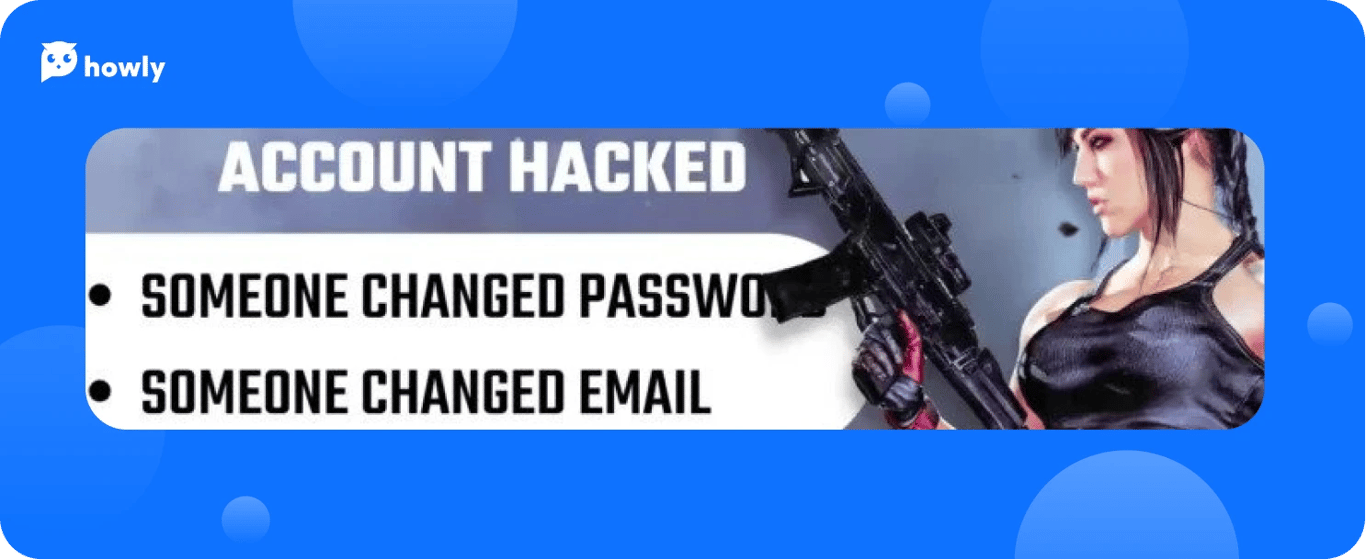 Some factors increase the risk of account hacking. Among them:
a hacker attack on the Activision database in 2020, when data was obtained for more than 500,000 accounts;
lack of two-factor authentication, which is considered the most reliable way to protect against hacking;
personal information handled carelessly (login and password) allows fraudsters to access it.
Regardless of why the Activision account was hacked and everything lost, you must take all possible measures to restore it. And fortunately, it is possible to achieve this.
What to do to recover the account?
Suppose you suspect that your Activision account got hacked. In that case, the first thing to do is immediately go to the official Activision recovery page. This is where you need to start restoring access to your account.
To regain access to your original progress, stats, and content, it is recommended that you submit a request for account recovery. Rest assured that if your request meets the necessary requirements, the support team will make every effort to facilitate your return to playing in a timely manner.
In the event that your Activision account has been compromised and is still associated with your PlayStation, Xbox, Steam, or Battle.net account, log in to any of these accounts.
If your email address is still associated with your compromised Activision account, access it by logging in with your email address and password.
Sometimes the restoration of access to your account happens quickly. In two weeks, the Activision support email can return you the ability to use your personal account, after which you will need to take measures to prevent repeated hacks. We will cover it below.
Steps to recover your own account
If the methods described above didn't work, try creating a new account. So when your Activision account is hacked, you have to:
Create a new account (for this, it is better to use a unique email address - a spare email or a completely new one).
Link your PSN/Xbox/Battlenet to the new account.
Submit forms to recover a hacked Activision account through your new account.
After recovering a stolen account, you can go to the support site and ask about the possibility of restoring lost progress.
Protection for the future
The best method to protect your account is to use the two-factor authentication (2FA) method. Suppose it is enabled, then each time you log into your account, you will need to enter not only your login and password but also a unique authentication code, which is generated each time by the app and comes in the form of a pop-up window on your mobile phone or tablet.
Two-factor authentication is the most secure method against hackers. For example, creating an account that reliably protects users from hacking is mandatory for Electronic Arts.
How to contact Activision technical support?
Contacting Activision Customer Service is very easy. You can click the link https://support.activision.com/account-recovery and follow the recommendations for recovering a lost account. You can also go to a live chat:
Open the Activision technical support page.
Click on the inscription I need help.
Select the Submit Request option.
F.A.Q.
How to enable the two-factor authentication method in Activision?
To set up a two-factor authentication method, you need to:
Go to the corresponding Activision page.
Click on the inscription Setting up two-factor authentication.
Open your account.
Download Google Authenticator to your phone or tablet.
Open this application and scan the QR code.
Enter the received authentication code.
Confirm the end of the process.
What if someone hacked the Activision account, which has yet to be recovered in 10 business days?
Unfortunately, Activision's technical support is busy, which is explained by many users and the shortage of employees.
Therefore, it happens that the process of recovering stolen accounts slows down. In this case, you can use two methods of influencing the situation:
contacting the Activision chat;
description of the issue on Twitter mentioning the company.
What to do if you can't link an old account to a new temporary account?
Although the Activision account is hacked or the Call of Duty account is hacked, the PSN or XBOX account remains linked to the report. At the same time, to start the recovery process, the user is prompted to create a new temporary account and then link their PSN/XBOX networks to it. Of course, if they have not been untied from a hacked account, this will not work. In this case, it is necessary to explain this problem in the comments in the form so that Activision support will pay attention to this and still come to your aid.
Conclusion
Activision account hacking is a fairly common problem that can give players many unpleasant minutes. To restore your account, you need to use the services of Activision support - fill out the appropriate application, fulfill all requirements and wait for 10 working days. If, after 2 weeks, the account has not been restored, you can contact the support chat for help. It is essential to connect the two-factor authentication method to protect your account.
If you have any questions, if Activision accounts are hacked, or for more information, you can contact the Howly experts for help. Specialists are also ready to help in solving other issues too.