Dish is one of the most widespread television providers in the USA. Thus, it is already installed on many TVs. But sometimes it gets laggy, so you can lose access to the television. In this article, we will share with you Dish remote codes, so you can watch your favorite shows again.
Before we start
Save your time and let professionals resolve your issue in minutes!
Want to start solving your problem immediately? Experienced Howly troubleshooters can fix your issue ASAP. They're already waiting for you in the chat!
The benefits you'll get while troubleshooting your issue with Howly experts:
Qualified help with laptops HDD

Quick advice right in your device 24/7/365

Expert reply within 60 seconds

Clear step-by-step guidance

Limitless number of follow-up questions

Understanding and empathetic help till your laptop HDD issue is fully resolved

All answers you need in one place
How to find Dish remote code
Dish network has different remote codes for different TV manufacturers. Usually, you can find them in your contract. Also, you can call Dish support and ask them for a code. If you can't find documents and don't have time to call for Sylvania TV codes, stick to our article. We will give you codes and instructions about programming TV with a Dish remote.
How to program Dish remote to Sylvania TV
It's easy to program your remote controller, you can do this on your own. You don't need to wait for a Dish expert to program the Dish remote. Follow these guidelines:
Go to the Setup Mode. Hold the SETUP physical button on the remote until you see the red light from it. Release the button.
Hold the Device control on the remote. Wait until you see the single red blinking light on the remote.
Write the Dish network device code. Try codes from the list below. Use them one by one, until you find the one that works. Once you enter the right code and confirm it, the red light will turn off.
Test the TV. Point the remote at your TV. Test other buttons on the remote to test responding.
If the remote doesn't respond well, enter other codes from our list. One of them should work. If none of them helped you, contact Dish support and tell you about this situation. You could face severe system glitches and they give you further instructions to fix them.
List of Dish network television remote codes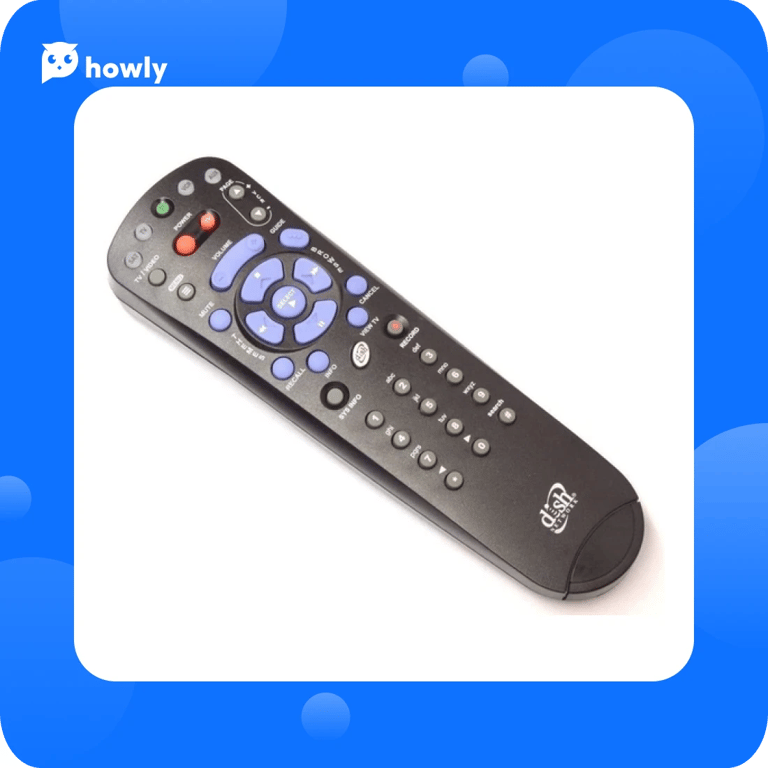 There is no "one for all" fit in the numbers for Dish TV. That's why we gather the most popular codes for Sylvania TV in one place. Here are some most common Dish codes for Sylvania TV that may work for you: 672, 733, 777, 723, 724, 519, 668, 761, 888, 654, 506, 666, 838, 487.
If you have a new Dish remote with model number 40.0 and higher, you need to enter 4 digit code. Here are Dish remote TV codes for you: 1394, 0054,1963, 1271,1944, 1665.
F.A.Q.
What is my TV code for the Dish remote?
It depends on your DISH remote model number. An old remote mostly comes with a 3-digit code like 767, 733, 519, 908, 761, or 654. If it's a modern remote with a 40.0+ number, you should type a 4-digit code like 1963, 1271,1864, 0030, 0171,1314.
How to program the dish remote to Sylvania TV?
It's easy to reprogram the remote. Hold the SETUP control until you see a red light. Hold the Device button until you see a single red blinking light. Type a Dish code and confirm it. Test the remote to find out if a code works. If this doesn't fit your TV, try other codes.