With the development of the Internet of things, there are more and more different devices that surround us at home. And, of course, people want to control these devices not only from the home network but also from the outside. Imagine that sitting in the office, you can remotely turn on the air conditioner in your home. To do this, you just need to set up access to your home network. Let's look at several ways to get access to your home network or devices on this network wherever you are – from easier methods to complex ones.
Before we start
Save your time and let professionals resolve your issue in minutes!
Want to start solving your problem immediately? Experienced Howly troubleshooters can fix your issue ASAP. They're already waiting for you in the chat!
The benefits you'll get while troubleshooting your issue with Howly experts:
Qualified help with laptops HDD

Quick advice right in your device 24/7/365

Expert reply within 60 seconds

Clear step-by-step guidance

Limitless number of follow-up questions

Understanding and empathetic help till your laptop HDD issue is fully resolved

All answers you need in one place
Use remote desktop apps
If you need to access your computer and the data saved on it, use remote desktop apps like AnyDesk, TeamViewer, and VNC Viewer. It is enough to install one of these programs on both your computers and leave them turned on and connected to the Internet. After connecting, you will see the desktop of your home computer and will be able to manage it. You can also download files from it.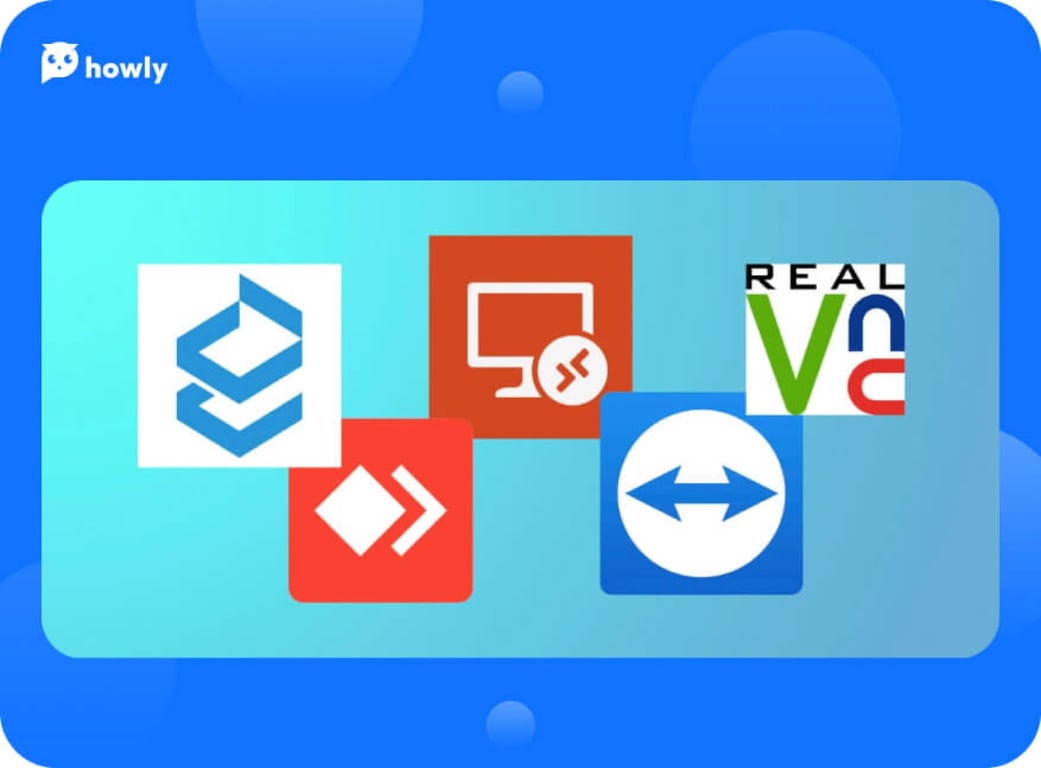 Access devices via the cloud
If you need to access your IoT devices, such as smart home systems, cameras, and others, you can benefit from the cloud access option from the manufacturer of these devices.
Manufacturers often offer an application for a smartphone with an accessible and understandable interface. It is enough to download such an application, create an account in it, and add devices using their serial number and password.
Set up your home router
Another way to connect your home network from anywhere is to set up your home router. Note that you need to get a static IP address from your ISP to be able to access your home network from other locations remotely.
This service is often paid. By default, providers give a dynamic IP address. It tends to change periodically, so you need to recognize it every time.
But if you already have a static (i.e., non-changeable) IP address, then do the following:
Enter the IP address of your router in the address bar of your browser.
After that, the router will ask you for your username and password. Enter them. If you are using the default username and password, we recommend changing them to more complex ones.
When you enter the router, go to the Settings tab and then select Tools.
Click on Remote Access and turn it on.
That's it! Exit router settings.
After that, you need to get to know the IP address of your home network. You can do it either by asking ISP or using a site that displays it. In order to access your network from anywhere, you need to enter your router's static IP address and port in the format: XXX.XXX.XXX.XXX: port number, where X is your IP.
Use VPN services
Another way to connect to your home network from the outside is to use a virtual network or VPN. There are both free and paid VPN servers. To do this, you need to select a virtual network service and follow the instructions they provide. Since there are many such services and they use different configuration methods.