Controlling your gadgets all at once is easy with Google Home. Yet, it must be connected to an available Wi-Fi spot to run smoothly. Let's find out how you can connect the smart speaker to a different Wi-Fi spot if anything goes wrong with the previous one.
Before we start
Save your time and let professionals resolve your issue in minutes!
Want to start solving your problem immediately? Experienced Howly troubleshooters can fix your issue ASAP. They're already waiting for you in the chat!
The benefits you'll get while troubleshooting your issue with Howly experts:
Qualified help with laptops HDD

Quick advice right in your device 24/7/365

Expert reply within 60 seconds

Clear step-by-step guidance

Limitless number of follow-up questions

Understanding and empathetic help till your laptop HDD issue is fully resolved

All answers you need in one place
Step 1. Disconnect the previous network
In order to change the Wi-Fi network on Google Home, you must complete a few preparatory actions:
Get the Google Home application if you don't have it, open it, and select the Devices.
If you are already connected to some network, start by disconnecting from it.
Choose the gadget on which you wish to choose another Wi-Fi network.
On the right side of the screen, under Settings, find a menu where you can choose the Wi-Fi connection.
Pick "Forget Network" from the possible choices.
As a result, your Google Home will no longer be linked to the Wi-Fi hotspot you previously had.
Step 2. Create a new connection
Next, you will need to add a different Wi-Fi network on Google Home once you have deleted the old one from the app:
Like before, enter the main page of your Google Home application.
You will notice a tiny plus (+) symbol. Tap on it to add a different Wi-Fi network to Google Home when you first access the homepage.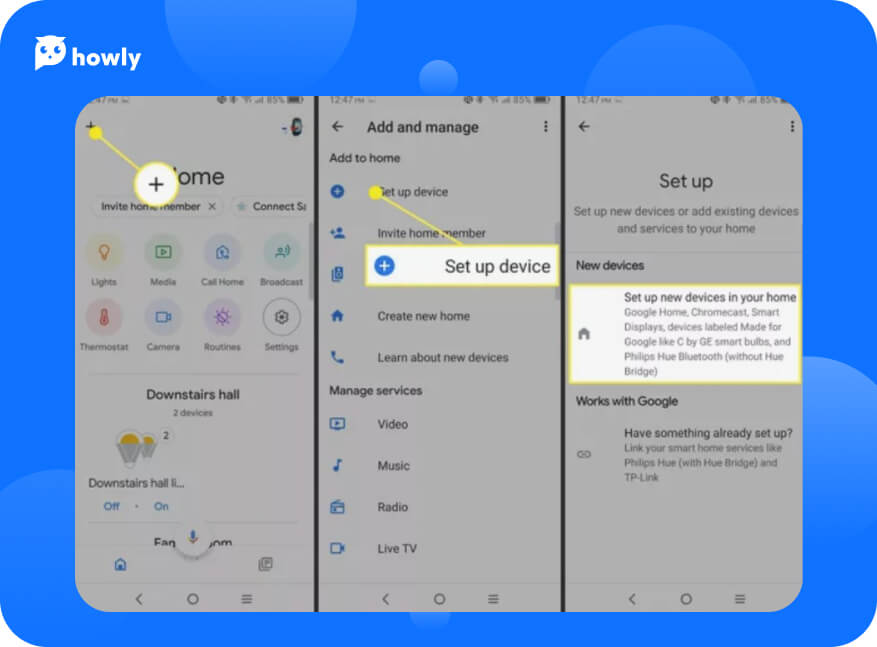 Select the "Set up device" from the menu that appears when you tap "Add and manage".
Then choose "Set up new devices in your home" from the list of options under the heading "New devices".
As soon as Google begins looking for new matches, your gadget will pop up in the checklist of all devices near you.
You will likely be requested to confirm that you can hear the audio from your microphone after selecting the necessary device and tapping Next.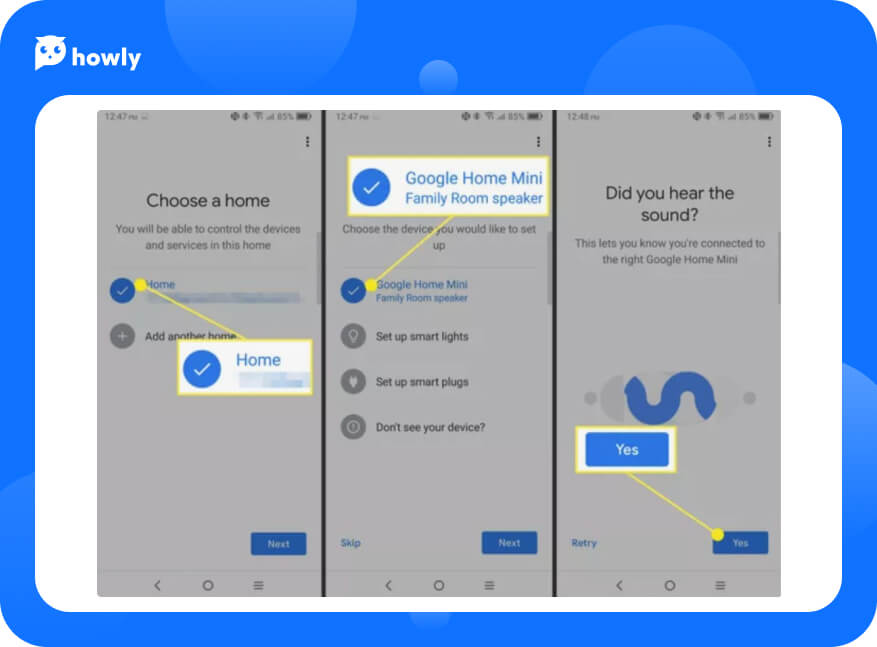 As you hear the sound, tap "Yes" to accept the policies presented on display.
A selection of Wi-Fi names will appear on the screen, and your system shall be listed among them.
Your Google Home will access it when you select your connection and tap "Next" to create the new network.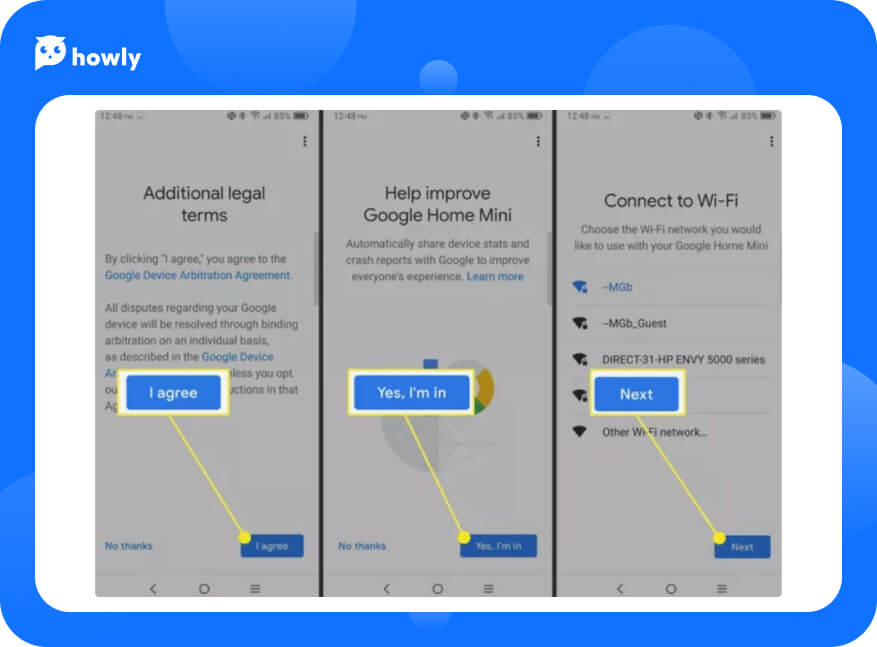 Troubleshooting advice
The following information should help your Google Home reconnect to your Wi-Fi if something goes wrong:
Verify that your Google Home is turned on and properly plugged in.
Ensure that you entered the correct password for your Google Home. To do this, try to log in to your profile through another gadget.
Does your router operate in two different frequencies? If so, try establishing a connection on each frequency.
Verify that you are running the latest Google Home version.
Move the speaker closer to your modem. After everything is set, you can move it to another location.
Detach and reconnect your power cord to restart your network.
Switch the Internet on and off using the app.
Summary
So, delete the previous connection by picking "Forget network" from the presented settings, and then feel free to change the Wi-Fi. As soon as the new connection has been fully set up, you are ready to go!