If you have Xfinity Internet Connection problems and you constantly suffer from the inability to use your home Internet whenever you need it, read this article attentively and find out how to troubleshoot your connection with the following step-by-step instructions.
Before we start
Save your time and let professionals resolve your issue in minutes!
Want to start solving your problem immediately? Experienced Howly troubleshooters can fix your issue ASAP. They're already waiting for you in the chat!
The benefits you'll get while troubleshooting your issue with Howly experts:
Qualified help with laptops HDD

Quick advice right in your device 24/7/365

Expert reply within 60 seconds

Clear step-by-step guidance

Limitless number of follow-up questions

Understanding and empathetic help till your laptop HDD issue is fully resolved

All answers you need in one place
Here you will find any questions that concern you and all the answers that will help you enjoy your uninterrupted connectivity at any moment.
How often do we all hear the following complaints: "It's a really annoying situation, just the story of my life, as soon as I vitally need an Internet connection and here, as luck would have it, exactly at this moment, I have low-speed Internet or it's disconnecting". We've all been there!
Let's figure out how to avoid such problems or handle them with a mouse click. So, how to fix slow Xfinity (formerly Comcast) Internet?
Is Your Slow Internet the Problem of Xfinity, or You Can Solve It By Yourself?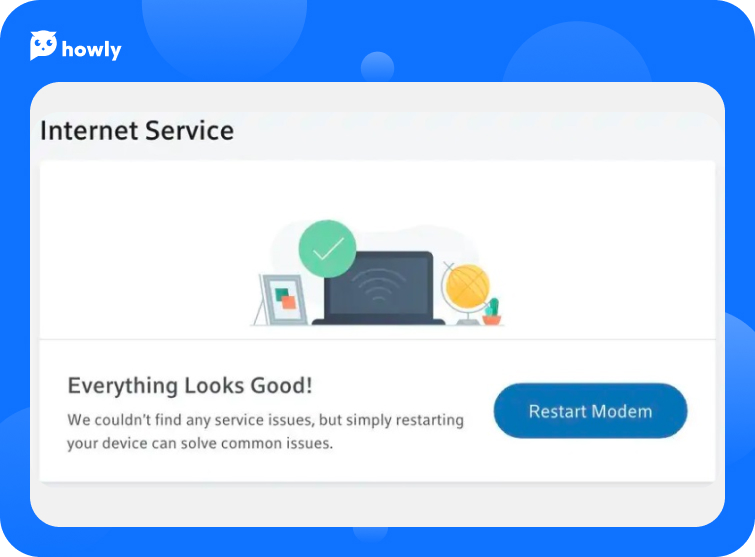 Before you start calling technical support, try the following steps to troubleshoot Xfinity WiFi problems.
Step 1. Restart your modem
That's just necessary, especially if the Xfinity modem is frequently not online.
In case of even the insignificant provider's outages, the router can be stuck — eventually network connection breaks. So a reboot might be in handy. During router rebooting, its memory is released as all excessive information and cumulative errors are deleted. That can prevent or resolve Xfinity Network problems in the future.

How to restart your modem?
It's also important to understand that restarting a modem is not the same as resetting it. So once you've noticed Xfinity connection problems or Comcast network problems, first restart your modem. That's how to do it:
First, unplug your equipment. If you have other managed network hardware, such as network switches, unplug that hardware too. Don't press the button labeled Xfinity modem reset or restart because they start the factory reset or restore process.
Wait no less than 30 seconds. For this time, your device will get cooler and indicate other devices to your ISP.
After that, plug in the Xfinity modem again. Then press the button Power.
Wait 1 minute to let your modem authenticate with your ISP and assign a public IP address.
Step 2. Try to reboot your router
For fixing slow Comcast Internet, try to reboot your router as well:
After restarting your modem, plug in your router. Some routers may require you to press the Power button.
Wait 2 minutes to give your router time to boot up. That time is needed for devices to get new private IP addresses assigned by the DHCP service in the router.
After the router and modem are restarted, test if your Xfinity WiFi still isn't working.
Step 3. Test the power and connection level
The level of WiFi signal is also important. It determines how quickly and qualitatively data transmission between the router and connected to its devices can occur. You can check the number of decibels approaching the receiving device and change the router's location in case of improper work. Check if you need the signal rise or Internet connection test. Please follow the link to find the instructions.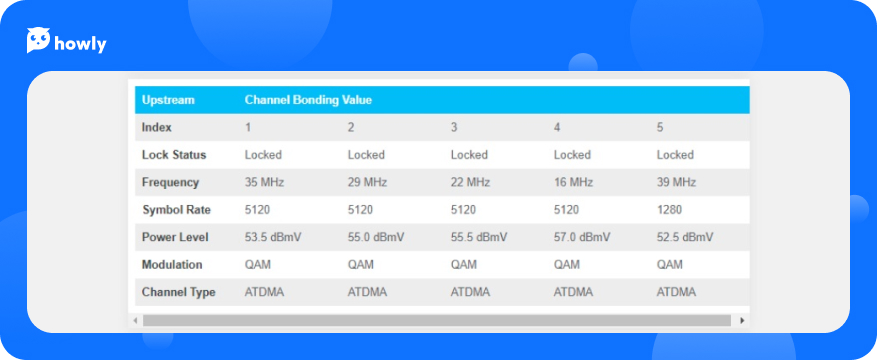 Step 4. Ensure your modem is modern enough
The modem must be quite modern to carry out all the functions entrusted. Ensure you have an Xfinity compatible modem and that your device can handle the service package speeds you've subscribed to. You can check it on mydeviceinfo.xfinity.com. Please note that you need to log in to your account to get the information about your device.
Step 5. Move the router closer to your device
Also, approach the router in the area of better reception. The better the signal - the better the quality of connection.
Step 6. Check for Comcast outages
If one of your services isn't working, you can check the outage status by visiting the official website: https://www.xfinity.com/
Xfinity Speed Problems: How To Fix Slow Xfinity Wifi?
If you still have Xfinity connection problems, try to check the system, taking the following coherent actions:
Check if you don't have any troubles with payment, and check access to your account.
Upgrade your current Internet plan.
Compare the speed you were guaranteed to get and your max speed according to your home Internet to check whether your connection is good or not.
One more reason for speed is time. After 7 p.m., more users are on sites, so the net is overloaded. Ask your neighbors if they have similar problems.
If you've done everything said above and it hasn't helped, you can inform Xfinity - and the company will test your Xfinity router connection.
You've determined your Xfinity network outage. What's next? If you experience these troubles, we recommend you visit the status center website www.xfinity.com.internethelp, where you can check for outages and troubleshoot them.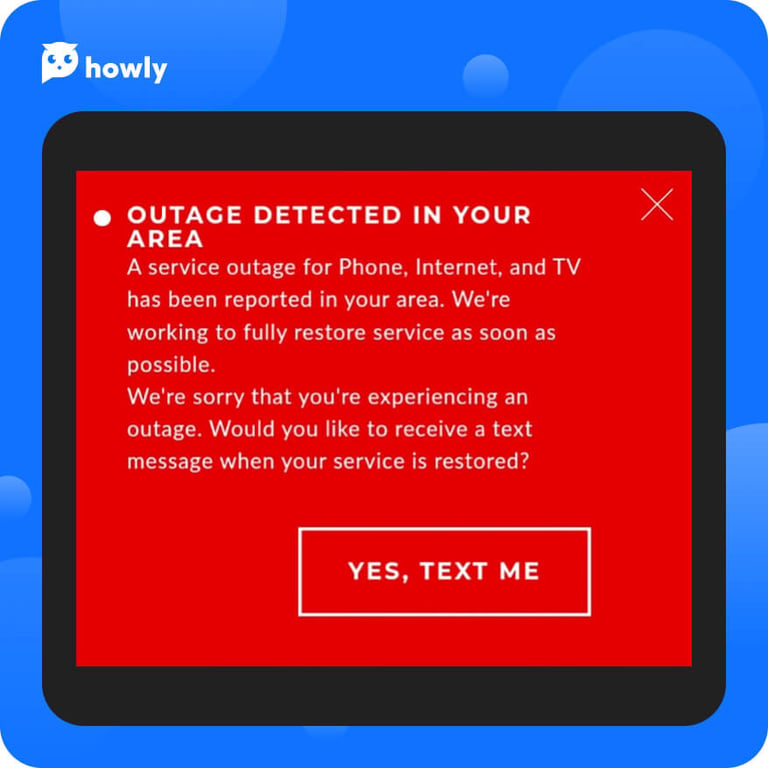 Your Network Congested, And You Have A Bad Xfinity Internet Connection. What To Do?
Typically it happens at times of traffic overloading and over-used devices. You can reduce network congestion by increasing the available bandwidth, and then the network itself will handle more data and more devices at the same time.
Have you ever thought of the reasons causing network congestion? It's very similar to road congestion, but net congestion happens when it can't work properly or works very slowly, especially if you download something right at the moment.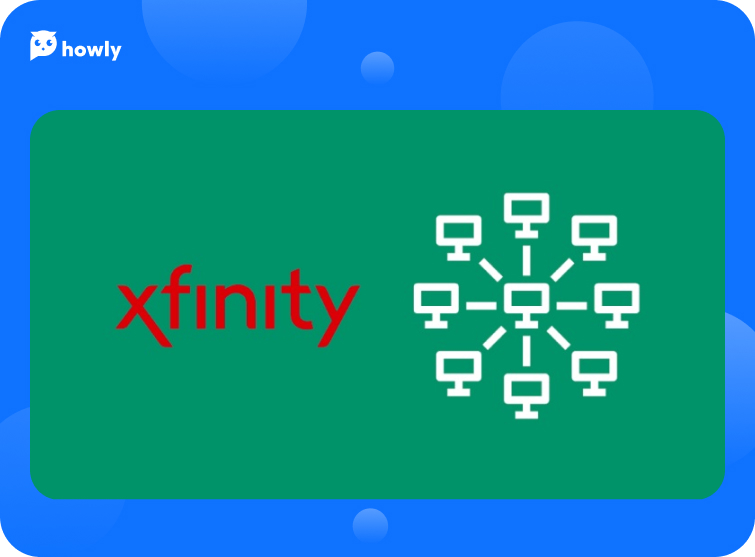 Over-subscription can be one of the reasons. Surely you often notice a particular time of the day when the Internet is slower than usual, for example from 6 till 10 p.m. But at the same time, it significantly improves after 11 p.m. Such situations are the result of over-subscription - when a network is handling more traffic than it was designed for. And now just imagine when the whole staff comes to the office, and all of them start using the Internet - this is Network congestion.
How to improve your Xfinity Internet connection and make it work promptly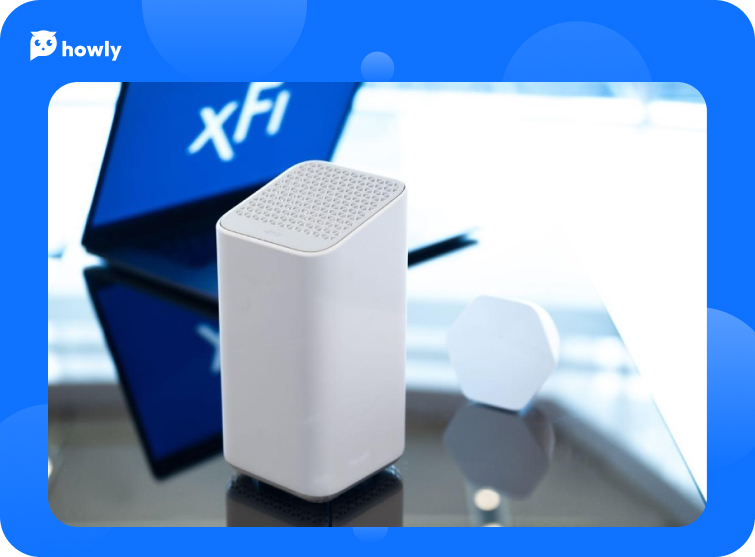 Follow these instructions to make your Xfinity connection run faster:
Check the placement of your router;
Restart your equipment;
Confirm your WiFi network;
Connect high-bandwidth devices through Ethernet;
Check Bridge mode and antennae for third-party routers;
Set a different speed option.
You've Followed All Previous Steps, But Your Xfinity Internet Is Still Not Working. What Can You Do?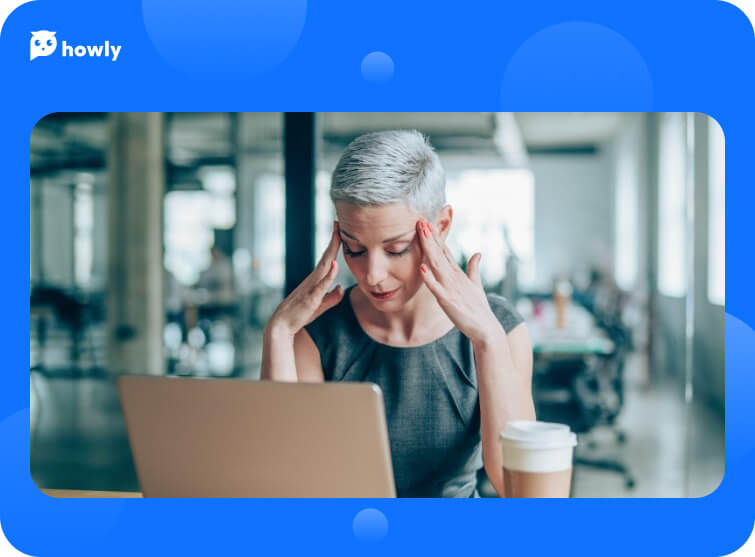 If your Internet connection appears and disappears all the time, maybe your WiFi speed is not prompt enough. As well it depends on your activity. For example, you may use Zoom or another application that requires fast speed. So first, find out which is your current Internet speed. If it is lower than 25 Mbps, then contact your provider to order a different package.
One more reason could be the modem. When you buy this device, you should ensure that it works with your ISP. Try a brand router that matches WiFi 5.
Check your cables which might be too old or dry rotted. There are three types of cables: an Ethernet cable, a coaxial cable, and a phone cable. Test them all.
Ensure that you haven't used the wrong connection or haven't accidentally connected to your neighbors' network. Or vice versa - someone else hasn't connected to yours.
But if you still can't resolve this problem yourself, you can contact your ISP, and they'll do their best to troubleshoot your Comcast internet.
Also, you can try to get the answers on the following website: www.xfinity.com.internethelp. There you will have to log in and contact the provider and technical expert, who will surely fix your slow Xfinity WiFi.
A Clue To Improve Wifi Connection, Some More Factors Influencing On Wifi Connectivity
Buy a modern WiFi
An old, outdated modem can slow down your WiFi, disrupt your connections, and leave your network vulnerable to security risks. So, this can be a simple answer to why is your Xfinity WiFi not working.
Don't hide your router
A good rule is to have your router visible all the time, as placing it in a sheltered area will decrease its effectiveness and will influence your connection badly.
So, don't hide the WiFi router in a corner, avoid insulating the router by an internal wall, and don't locate a router in the kitchen. Then where is the best place to put your router? In a high-up place in a central location, position the router's antenna strategically.
Purchase a WiFi extender
WiFi extenders help to raise up your WiFi signal by acting as a sort of lightning conductor, getting the signal from your router and broadcasting it to the area of your house that could use a signal boost.
Resolutions For Some More Popular Xfinity Wifi Issues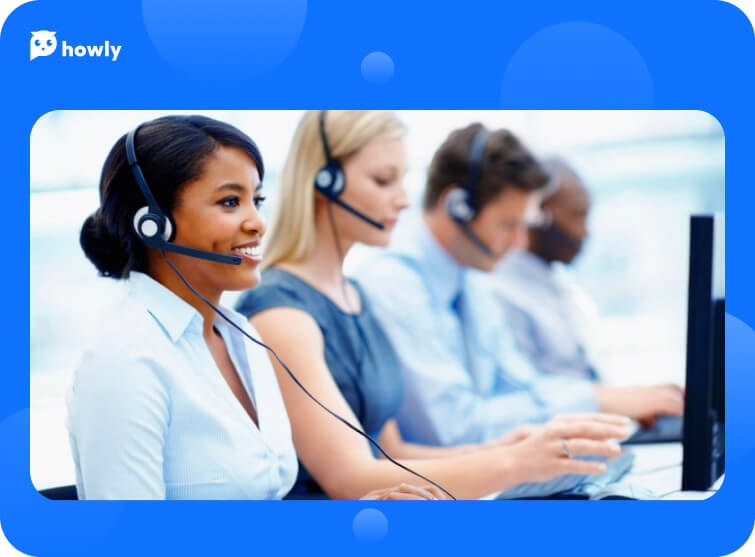 Question: Xfinity gateway is offline. How to fix that? 
Answer: Restart the Gateway. Visit www.xfinity.com.internethelp, find Troubleshooting there, and choose "Restart".
Question: Xfinity voice remote not working. What can I do?
Answer: You may need to perform a factory reset. Press and hold A and D buttons at the same time until the status light changes from red to green.
Final Thoughts
"Having slow internet connection is worse than having no internet connection at all," - this quote from the Internet clearly describes all the struggles and sufferings of network users.
So, we hope our tips will be useful and effective for troubleshooting slow speed and other Xfinity Internet issues. Summarizing all of the foregoing, it's clear that everyone can face bad connectivity or slow Internet. But in the case of using Xfinity Internet, troubleshooting is really fast and simple if you follow our detailed guidelines.
Also, remember that you can always contact the Internet Service Provider directly, and you are guaranteed to get your solution to your issue from the highly qualified staff of the Comcast company.