Doesn't matter how long you've been on YouTube, you may come across some videos that you'd rather haven't seen at all. Fortunately, there are several easy steps to take here. In this article, we'll walk you through how to achieve that in no time.
Before we start
Save your time and let professionals resolve your issue in minutes!
Want to start solving your problem immediately? Experienced Howly troubleshooters can fix your issue ASAP. They're already waiting for you in the chat!
The benefits you'll get while troubleshooting your issue with Howly experts:
Qualified help with laptops HDD

Quick advice right in your device 24/7/365

Expert reply within 60 seconds

Clear step-by-step guidance

Limitless number of follow-up questions

Understanding and empathetic help till your laptop HDD issue is fully resolved

All answers you need in one place
How do you delete Youtube history?
Since this company has become an integral part of many people's lives, digital privacy increasingly matters. When using YouTube, you may come across content that you want to keep on the down low. Having the freedom to clear everything serves as a simple way to protect your private information. Not sure how to do it? In this article, we'll walk you through and explain everything, so you can have full control over your digital profile.
How to delete your Youtube history in the app?
If you're using the app, it is a simple process to do. All you need to do is:
Open the Settings menu in the YouTube application.
Then go to the History & Privacy section.
From here, you can slide the toggle for Clear search history to the on position. This will clear your whole history, though it won't delete it from YouTube's server, so it's important to keep this in mind.
Finally, hit Save and all of your YouTube search history will be removed.
How do you clear Youtube history on your computer?
If you're using YouTube on your computer, you can do this just as easily as the YouTube app.
First, head to your History & Privacy Settings and hit the Clear Search History button.
You'll be prompted with a message to confirm this action and when you hit Confirm, your search history will be erased.
Just like with the YouTube app, this will only remove your local history and will not affect any of your search data already stored on YouTube's server.
Erase Youtube history
If you want to take a more in-depth look at this, you may pay attention Your Data in YouTube in the Youtube account dropdown menu. It provides a more comprehensive way to manage your data. From this menu, you'll be able to delete specific searches, view your watch history, and access other data settings to customize which data is being collected by YouTube.
In addition to clearing your YouTube history, the Your Data in YouTube menu also provides information about other data settings that can help to protect your digital profile. For example, you can choose to have YouTube stop showing you ads that are targeted to you or opt out of having data collected about your online activity while you are using Google Chrome, Safari, or other browsers.
Ultimately, it's important to remember that YouTube may still be collecting data from you, even after you delete everything deletable. In case you want to be extra certain about your digital privacy, it's best to install an ad blocker and use a VPN to access the internet. The extra will be worth it in the end.
How to pause search history on Youtube?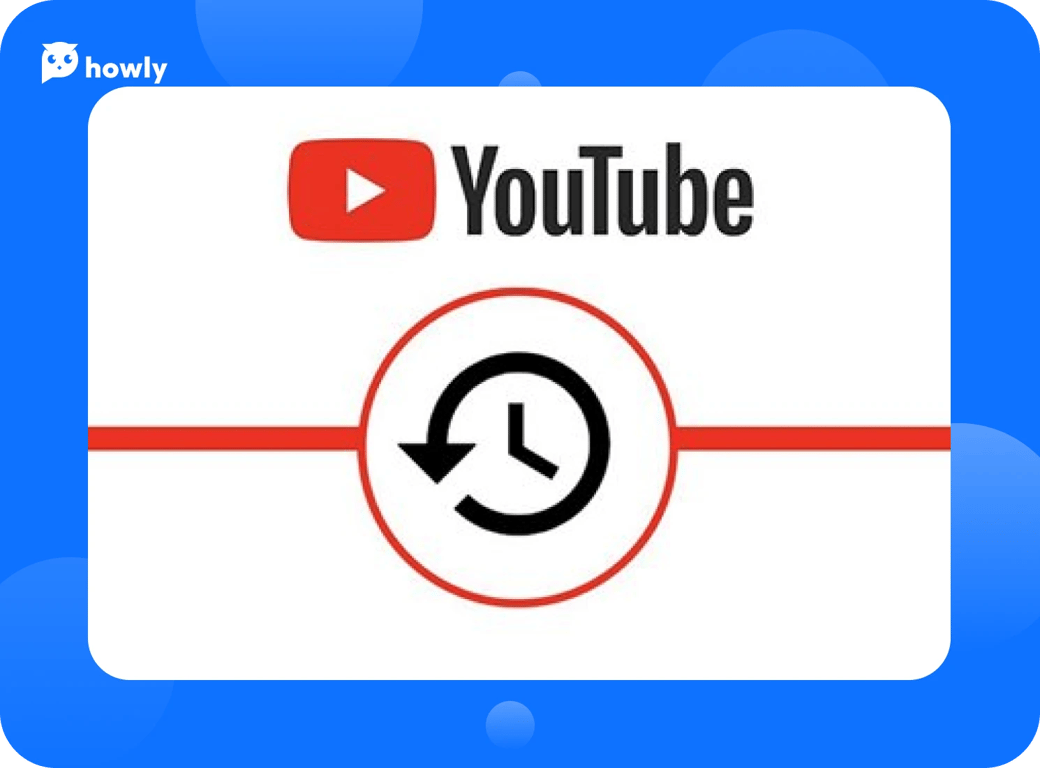 If you prefer to take a more hands-on approach to managing your YouTube history, you can also choose to pause it. By pausing your YouTube watch history, you can still watch videos and browse the platform without having your search history saved. To pause your YouTube history, just head to the History & Privacy Settings menu, then select the History & Privacy Pause section. This will turn off the tracking of your YouTube history, allowing you to continue to use YouTube without having your activities stored.

By taking the time to clear your YouTube watch history, or pause it, you can make sure your digital profile is protected and your privacy is respected. Whether you choose to delete or pause your watch history, you can be certain that you won't have to worry about any embarrassing moments showing up on your YouTube profile.
Permanently clear Youtube search history
This will delete all the history YouTube has obtained from you and once this step is done, you can be sure that no embarrassing moments or confidential information will be stored by YouTube or other websites. Remember, it is important to take your digital privacy into your own hands, and permanently deactivating your YouTube history is the best way to do it.
The first step to permanently deactivating your YouTube history is to log in to your YouTube account via your browser. Once you are logged in to your account, you will need to navigate to the History & Privacy section in your account settings. Here, you will find the option that says Permanently deactivate history. Once you select this option, it will prompt you to confirm that you want to delete the whole history that YouTube has obtained from you. Click the confirmation button and your YouTube history will be completely gone!
It is important to remember that permanently deactivating your YouTube history will take effect only from the time you confirm your decision. All of the previous history that YouTube has stored about you will still be available. Therefore, it is crucial to make sure you request this permanent deactivation of your YouTube history as soon as possible, so no more data is stored.
Overall, permanently deactivating your YouTube history is a great way to make sure your digital footprint is secure and that no sensitive information is stored by YouTube. By following these simple steps, you can be sure none of your embarrassing moments will leave a digital trace.
F.A.Q.
Does deleting my YouTube history also delete my recommendations?
Yes, deleting your YouTube history will also delete your recommendations.
Can anyone else see my YouTube history?
No, only the owner of the account can see their YouTube history.
Does deleting YouTube history also delete my watch later list?
Yes, deleting YouTube history will also delete your watch later list.
Conclusion
In conclusion, deleting your YouTube history is an effortless method to maintain your online activity as confidential and protected. There are several steps to take here, including removing your watch and search history, and recommended videos. Additionally, log out of your account whenever you are done using YouTube, and make use of the Privacy Settings page to review all the settings. Taking these steps can help guarantee that your private information remains secure and that YouTube does not stalk your actions. If you nonetheless need some assistance, feel free to contact Howly experts via chat.