Walmart Plus is one of the main competitors of Amazon Prime and for a good reason! The subscription comes with plenty of perks, including free delivery and shipping, fuel discounts, and various exclusive offers. In combination with a 30-day free trial, the Walmart+ subscription seems a great deal. So, why do so many customers still bother "How do I cancel my Walmart membership?"
Before we start
Save your time and let professionals resolve your issue in minutes!
Want to start solving your problem immediately? Experienced Howly troubleshooters can fix your issue ASAP. They're already waiting for you in the chat!
The benefits you'll get while troubleshooting your issue with Howly experts:
Qualified help with laptops HDD

Quick advice right in your device 24/7/365

Expert reply within 60 seconds

Clear step-by-step guidance

Limitless number of follow-up questions

Understanding and empathetic help till your laptop HDD issue is fully resolved

All answers you need in one place
There are actually quite a lot of reasons to renounce the benefits of the service. The principal one is that a person has no financial gain from the membership as its cost may be unprofitable in case the customer doesn't shop at the store so often. Some people also complain about poor customer service, while others claim that the product selection is limited. There are also those seeking more convenient store locations and hence wondering "How do I cancel Walmart Plus?" And since you're here, your question is probably the same. Well, let's get to it and consider the three quickest ways to say goodbye to Walmart Plus – via its website, app, and phone call.
How to cancel Walmart Plus via website
It's easy to cancel a Walmart + membership from any browser using your Windows PC or even phone. The following sequence of actions will also suit you if you're subscribed to the free trial.
Head to the UNKNOWN TAG — ins and sign in.
Hit your profile at the top panel and pick Account from the drop-down menu.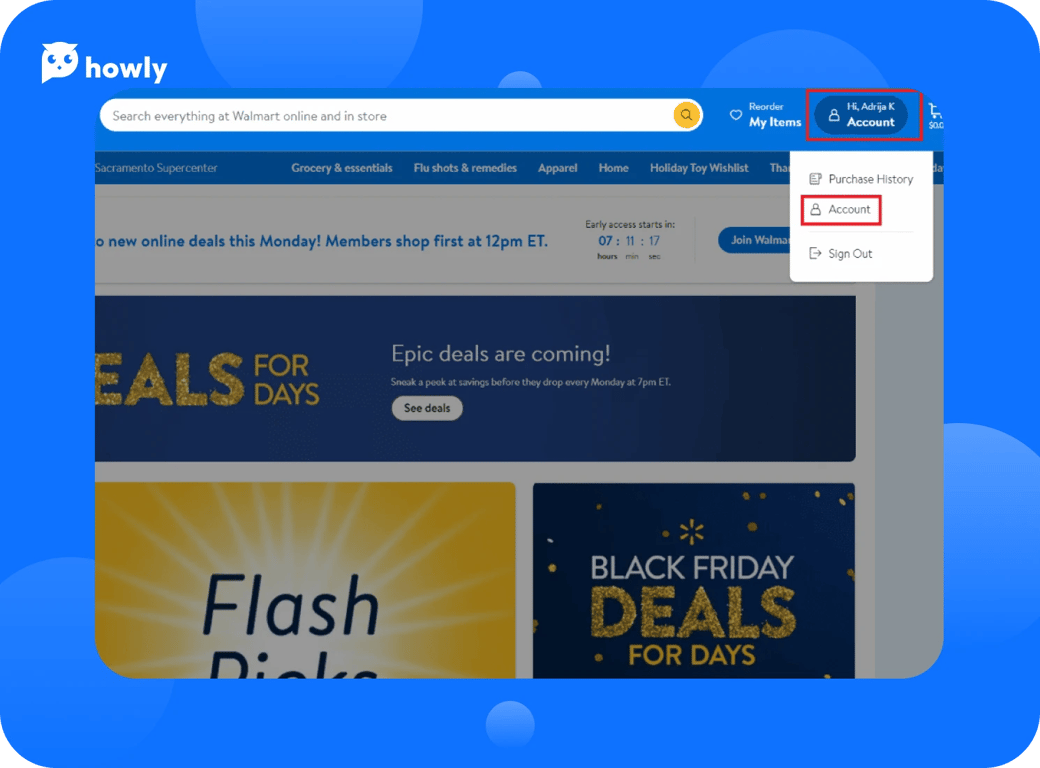 Pick Walmart+ from the left-side menu.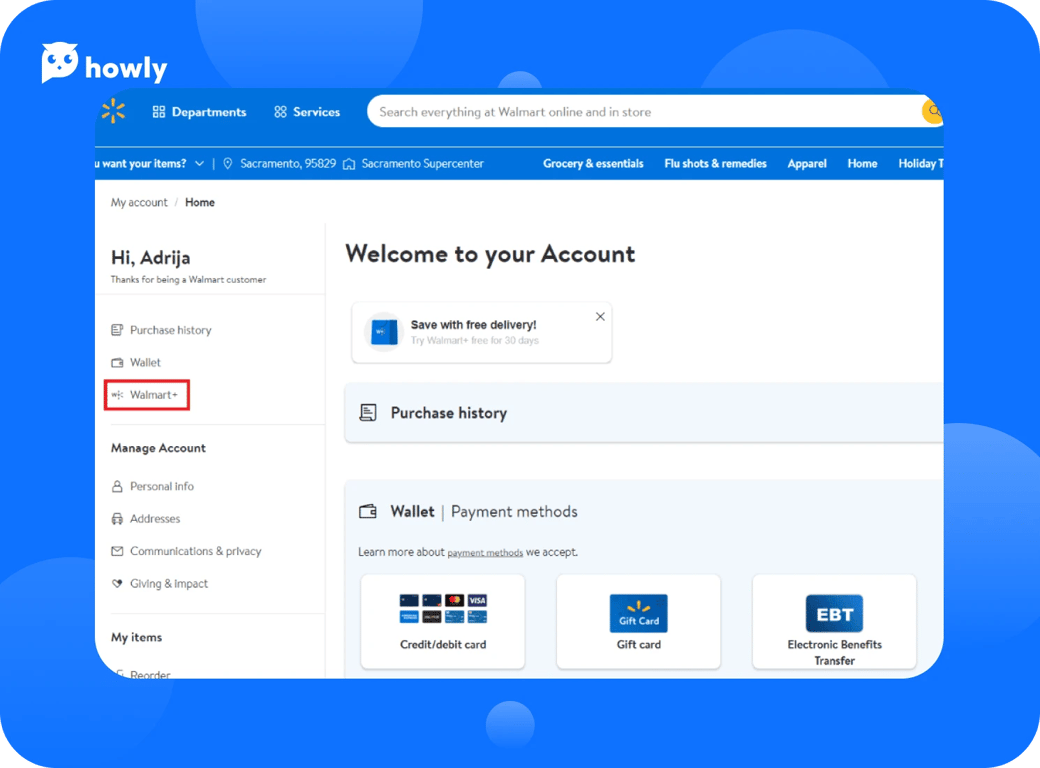 Tap the link saying Manage membership (next to the gear icon).
Locate the Cancel Walmart+ button at the very bottom of the page and tap it.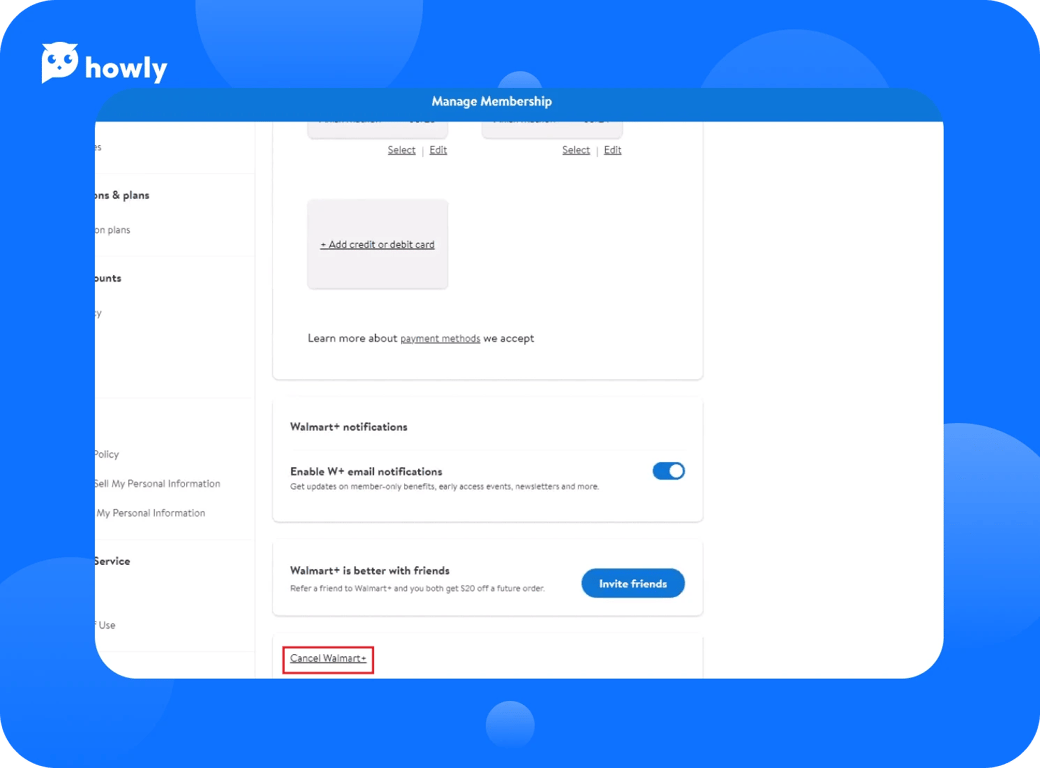 The service will try to keep your interest by reminding you about the perks you lose. Opt for Cancel membership if they failed to change your opinion.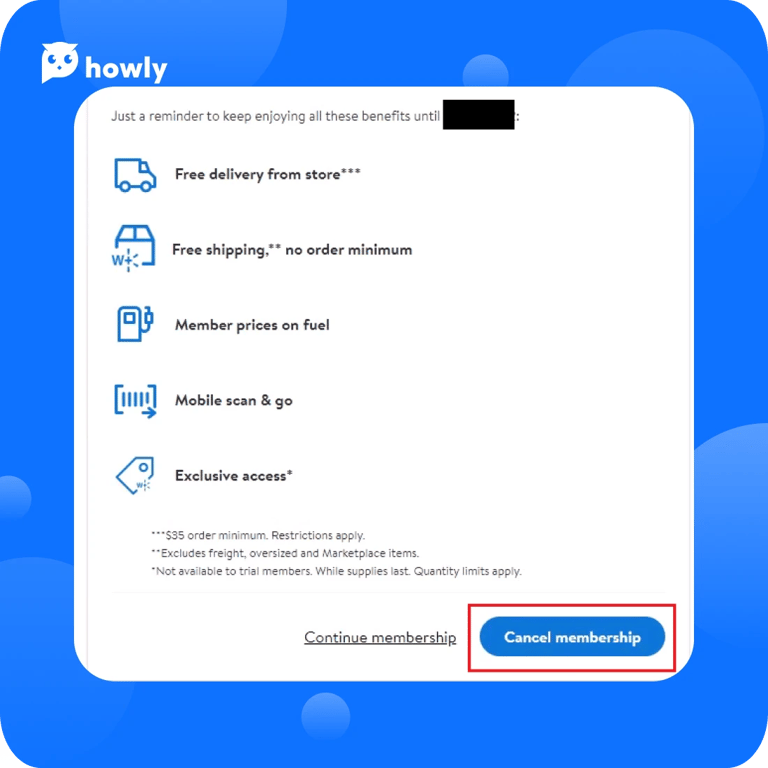 Provide your customer feedback by selecting a reason for your decision to cancel the Walmart account and tap Cancel membership for the last time.
How to cancel Walmart+ membership via app
If you're a Walmart member, you probably use its app for a convenient Mobile Scan&Go feature. And many people keep bothering "How do I cancel my Walmart Plus account?" without even realizing that they can do it quickly right in the application. Indeed, you'll be surprised by the simplicity of the process whether you're an Android or iOS user. Now, check out the detailed guidelines on how to cancel Walmart Plus on the app:
Open the application and hit the Pickup and Delivery button.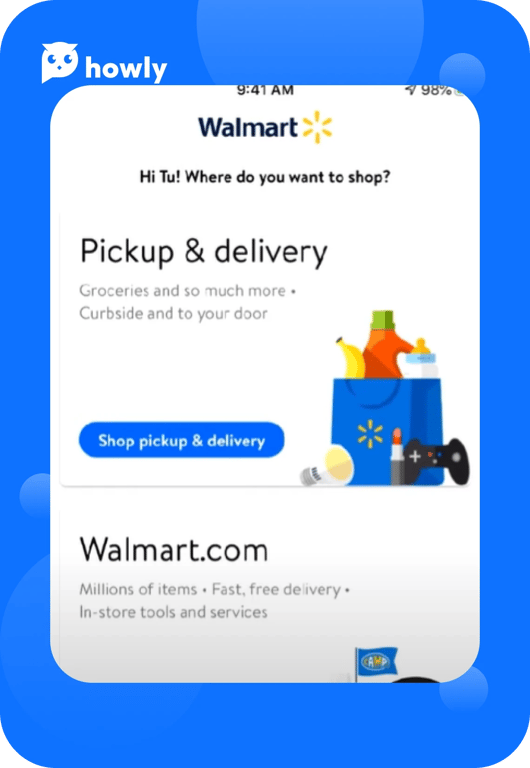 Tap the three lines at the very top left and pick Walmart+ from the offered options.
Get to the bottom of the page, which contains all the information about your membership and choose Cancel Walmart+.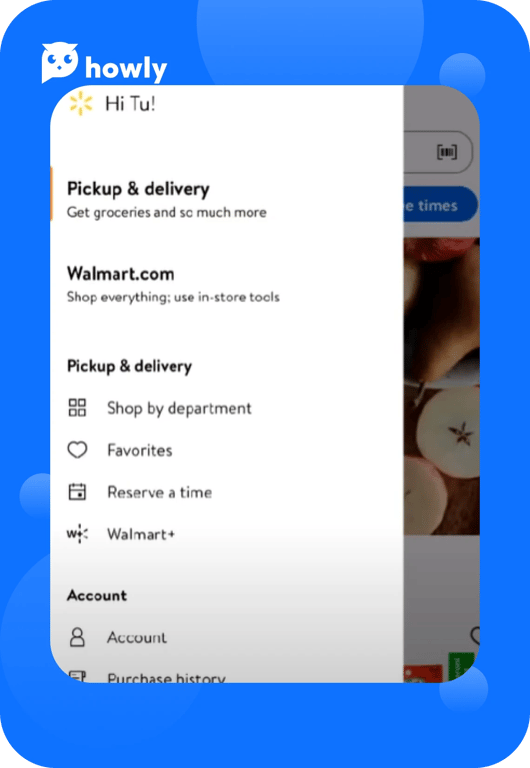 How to cancel Walmart account via phone & email
If you have a weak internet connection or your app malfunctions, you can get rid of Walmart+ by contacting a live representative. This is also a good way to solve any subscription issues. So, how do you cancel Walmart Plus by phone?
Call their Customer Care number at 1800-925-6278. They work from 8 AM to 10 PM, so keep that in mind while trying to get help.
Tell them, "I want to cancel my Walmart Plus membership" and provide your account details so that they can verify your identity.
As soon as they confirm that you're the owner of a Walmart membership, they'll complete the process of its cancellation. Make sure there'll be no additional bills or charges.
You also have an opportunity to test their support team at UNKNOWN TAG — ins. But honestly speaking, the option is far from the best since you'll have to wait for their response for up to 24 hours, and the very process will last longer. That's why the majority of customers prefer to cancel a Walmart delivery membership via the website, in the app, or by speaking with live representatives. Howly recommends those options as well.
F.A.Q.
How do I cancel a Walmart membership and obtain a refund?
According to Walmart policy, they never give refunds for membership. Therefore, think twice before you subscribe since if you suddenly change your mind, no one will give your cash back.
What will happen to my rewards if I cancel my Walmart subscription?
Your rewards remain valid as long as your account is active. That is, if you cancel a Walmart membership, you'll lose all your rewards at the end of your subscription period.
When can I cancel my Walmart Plus free trial?
You can cancel Walmart Plus anytime irrespective of your membership plan. But in order to enjoy the benefits of a free trial to the fullest, it's better to cancel the subscription on the penultimate day of its validity. Thus, you'll also avoid paying membership fees.
Conclusion
Overall, there's nothing difficult in unsubscribing from Walmart+, the steps outlined in our guide will serve you well. Choose what option suits you better - cancelation via the website, mobile application, or phone - and complete the process with no hassle. Face problems terminating your membership? Encounter service errors or app glitches? Or have any other troubles on your way to breaking ties with Walmart? Howly experts will handle your issues! Contact us at any time and ask unlimited questions – we'll do our best to help you cancel a Walmart Plus membership!