Things change a lot when your academic journey comes to an end. This is the time when graduates abandon many student-related resources since they simply no longer find them useful. So you're not alone with your question, "how to cancel my Chegg subscription?" Fortunately, the process won't take much of your effort and time, and Howly will guide you all the way through. We're here to make your life easier, so we'll show you the easiest and most popular ways to say goodbye to Chegg via various devices, including phones and PCs. So let's get into the matter and determine how to cancel your Chegg subscription in an instant.
Before we start
Save your time and let professionals resolve your issue in minutes!
Want to start solving your problem immediately? Experienced Howly troubleshooters can fix your issue ASAP. They're already waiting for you in the chat!
The benefits you'll get while troubleshooting your issue with Howly experts:
Qualified help with laptops HDD

Quick advice right in your device 24/7/365

Expert reply within 60 seconds

Clear step-by-step guidance

Limitless number of follow-up questions

Understanding and empathetic help till your laptop HDD issue is fully resolved

All answers you need in one place
Popular Chegg how to cancel subscription problems
Questions on how to cancel a subscription on Chegg aren't a rarity for Howly. Despite the seemingly easy cancellation, our customers still face some troubles when trying to terminate their membership. So chances are you have a similar problem and can get instant help from our experts. Check out the list below to know for sure:
Chegg keeps charging for the membership.
Issues when canceling Chegg monthly book subscription.
Unworking subscription/improper activation.
Troubles with auto payments.
Cash refund problems.
This is far from all issues Howly solves. And if you have problems canceling your subscription for Chegg, we're ready to give you a helping hand no matter what trouble you're in. So don't hesitate to ask your questions – you'll get all the answers!
How to cancel subscription on Chegg via browser
This option targets those who registered the Chegg membership via its official website. The steps given below will let you recognize how to cancel Chegg monthly subscription irrespective of its type.
Login to Chegg using your credentials.
Spot My Account under your avatar and enter the tab.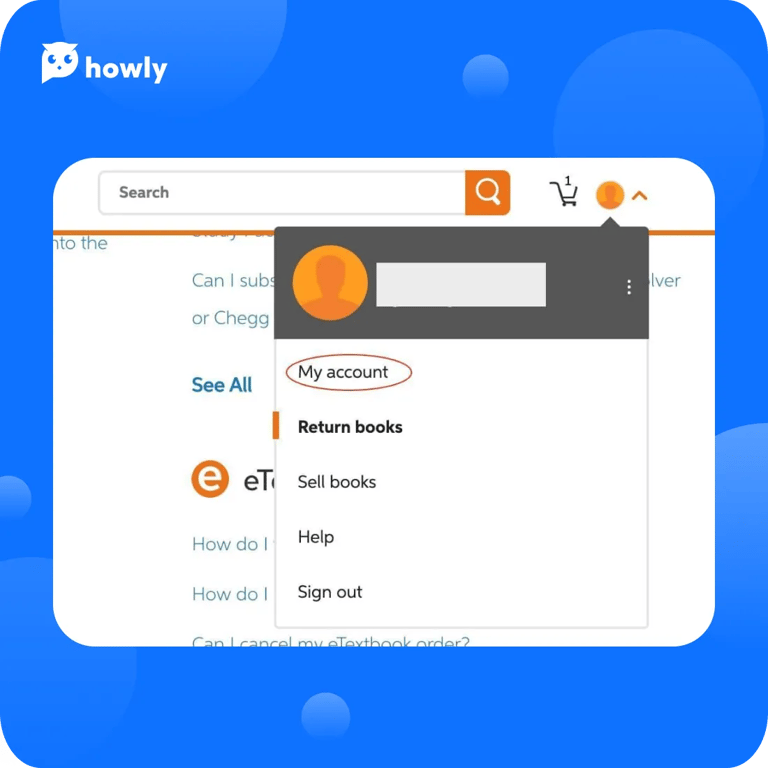 Head to Orders from the top bar. You'll see several subsections, including Subscription – that's what you need.
Look through the memberships you purchased and find the one you're going to discontinue.
Tap Cancel Subscription under the Access now button.
Further, you're asked to specify the reason why you're leaving. Pick Other and continue.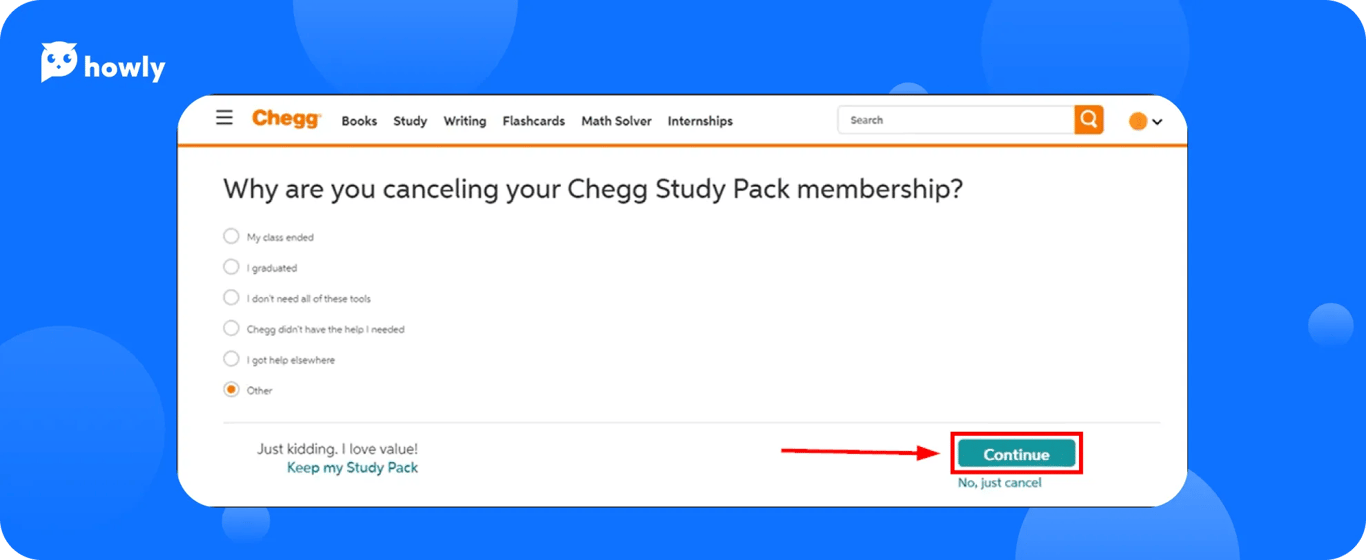 Please note that this action cancels only one selected membership. So if you've just terminated the Chegg Writing subscription and want to do the same for other packs, simply repeat the steps.
How to cancel subscription Chegg through iPhone
In case you created the account via an iOS device, a sure way to discontinue your Chegg subscription on phone is to use the App Store app:
Go to App Store.
Head to Search and hit your icon.
Move to Subscriptions.
Find the needed Chegg membership.
The Cancel Subscription option won't go unnoticed, as it's highlighted in red.
Select Done to save the changes.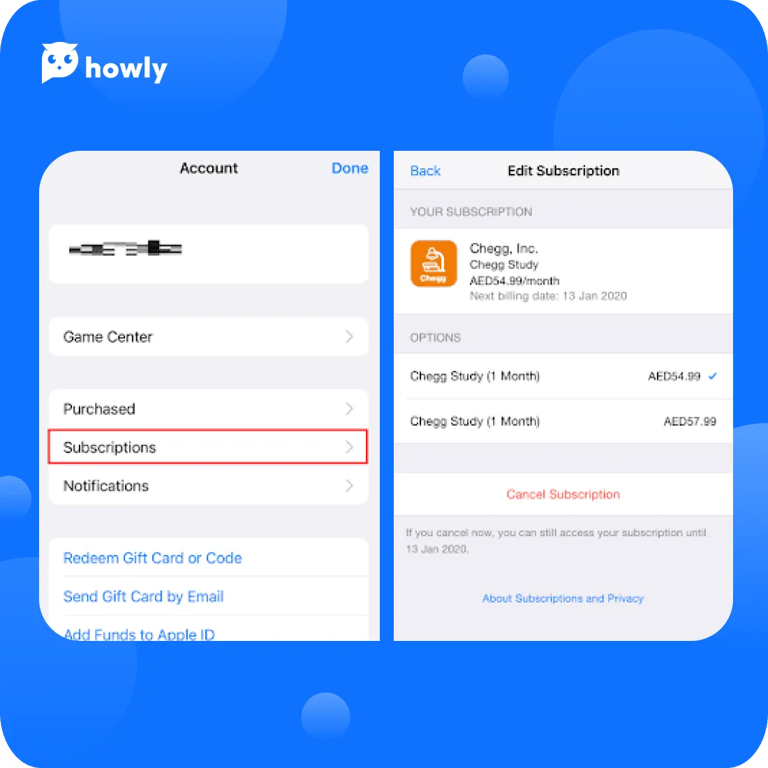 Besides, you also have an opportunity to manage and terminate your Chegg subscription on iPhone Safari. The steps are the same as for unsubscribing via the usual browser.
How to cancel Chegg subscription on app for Android phones
If you usually use the service on your Android phone, you can cancel a Chegg subscription in a few steps via the Google Play app. So how to do it?
Hit the Play Store icon and run the app.
Hit your profile avatar.
Opt for Payments and subscriptions.
After that, choose Subscriptions.
Find Chegg in the list.
Tap Cancel at the very bottom of the page.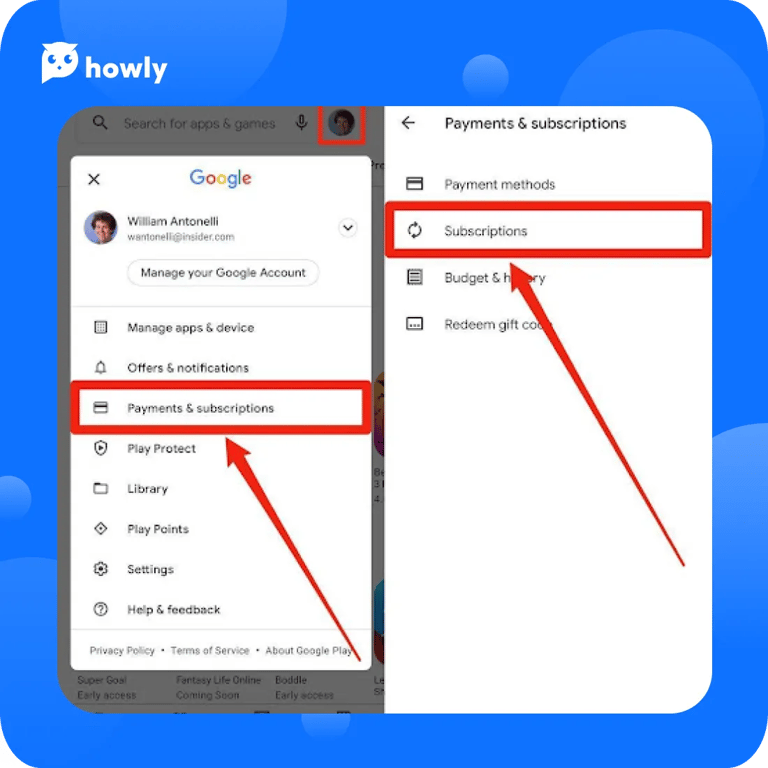 How to cancel Chegg book subscription
Changed your mind about a Chegg book subscription? Make no delay, you have only 30 minutes to cancel the order! The steps are quick, so don't worry.
Access your Chegg account.
Head to Orders from the top bar.
Click on the arrow next to Purchases and view your options.
Choose your book and hit Cancel Book subscription on Chegg.
Confirm and wait for a refund (the money will be soon credited to your payment method, be it PayPal or any other system or bank).

FAQ
Can I end my Chegg subscription and get refund?
You have an exclusive opportunity to get a refund for Chegg subscription cancellation. Thus, you can receive your money back if you cancel your subscription to Chegg within 30 days after its activation. If you miss this period, the chance of getting a refund is small.
How to re-subscribe to my Chegg Study subscription?
To reactivate your monthly subscription on Chegg, access your account and head to Orders. Find the canceled Study Pack and hit Reactivate. Your subscription will be restored immediately.
Am I allowed to use my subscription on Chegg after canceling it?
You can enjoy the benefits of a Chegg subscription until its pay period is over. When the billing cycle expires, the pack becomes unavailable, and you need to re-subscribe to use it again.
Conclusion
Chegg is a useful educational resource that helps students make the learning process more interesting and productive. The service is rising in popularity, attracting millions of users worldwide. However, there's also a great number of those leaving Chegg as they graduate and no longer use the resource. So if you've just thrown off the shackles of student worries, our simple instructions on how to cancel Chegg subscription will come in handy. What's more, Howly experts are ready to provide you with a number of alternative ways to end your membership, for example, via Rocket Money and similar services. So, get prompt help when you need it, 24/7!