CBS All Access is a decent streaming platform which has managed to catch the fancy of millions of consumers worldwide with its unique collection of top-tier TV series and movies. The service is available on desktop computers, all types of tablets, numerous smart TVs, Android and iOS-driven mobile phones, and a number of other streaming platforms such as Roku and Amazon Prime, to name a few. In addition, its cost is relatively affordable. CBS is definitely competing for your attention and money, but keeping all that in mind, why are people bothering "How do I cancel a CBS All Access account?"
Before we start
Save your time and let professionals resolve your issue in minutes!
Want to start solving your problem immediately? Experienced Howly troubleshooters can fix your issue ASAP. They're already waiting for you in the chat!
The benefits you'll get while troubleshooting your issue with Howly experts:
Qualified help with laptops HDD

Quick advice right in your device 24/7/365

Expert reply within 60 seconds

Clear step-by-step guidance

Limitless number of follow-up questions

Understanding and empathetic help till your laptop HDD issue is fully resolved

All answers you need in one place
The point is that the market of streaming services is rather saturated nowadays, and users simply switch platforms to appreciate the wealth of other movies and TV shows. However, the reason for your decision to cancel CBS actually makes little difference as your options to unsubscribe remain the same. To say more, the cancellation method you'll use depends primarily on how you signed up. Thus, we'll walk you through all the possible ways to terminate CBS All Access so that you can choose what option suits you best. Let's start!
How to cancel CBS subscription on the website
Online sub-termination via the website proves to be easy. Make sure the internet is stable, and you'll deal with it in a couple of clicks! What's more, you can even cancel CBS All Access on iPhone or Android in this way as you just need a web browser to enter the site.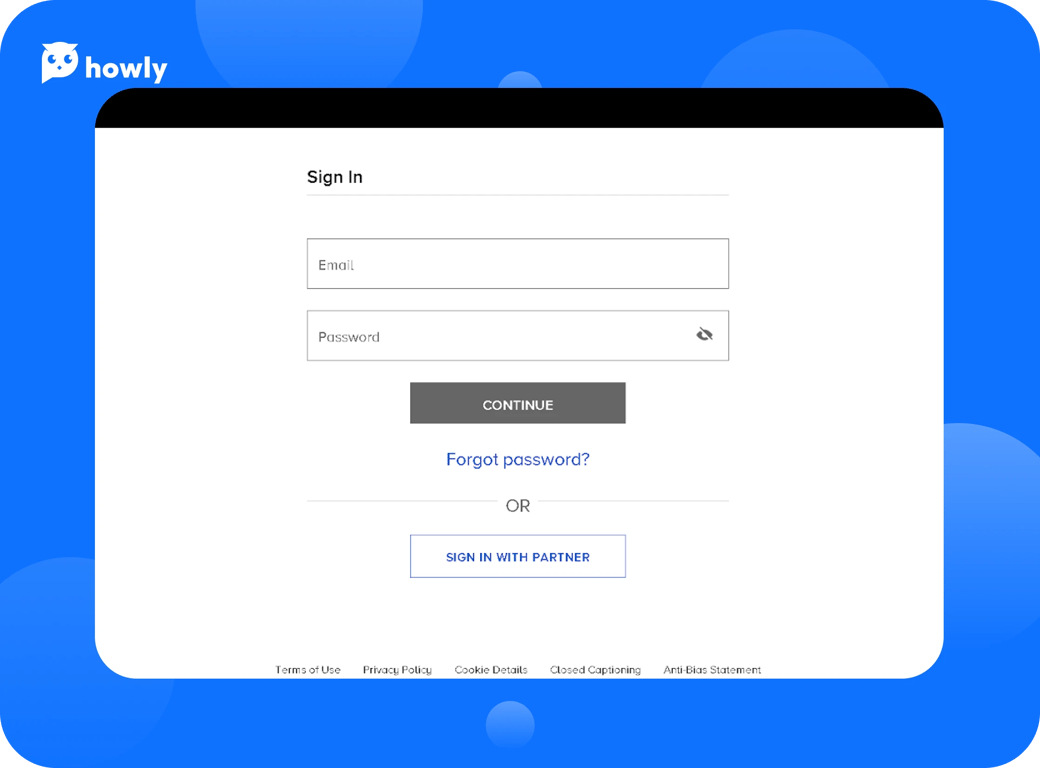 Hit your profile name on the upper panel and pick Account.
Spot the Subscription & Billing block and find Cancel Subscription -> tap the link.
CBS may try to keep you by offering 1 free month if you've firmly decided to say goodbye – tap No Thanks.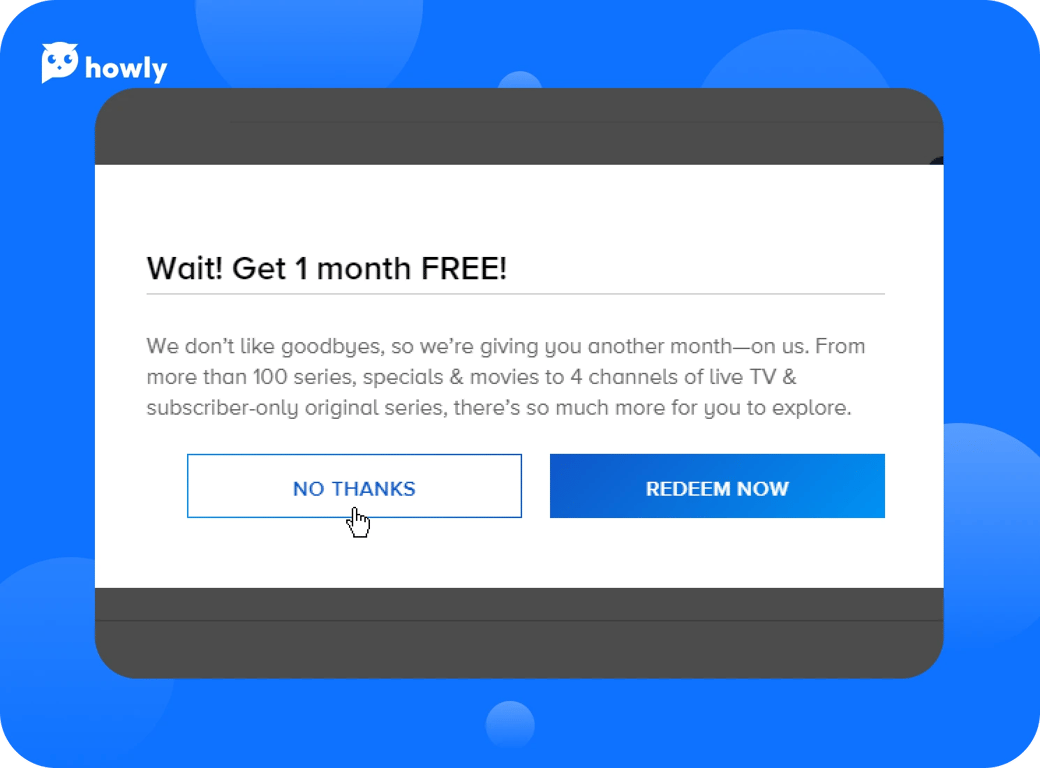 Now you'll see the on-screen box once again asking you if you're sure about the cancellation – agree to the terms and tap Yes, Cancel.
Let them know why you're canceling and pick Complete Cancellation.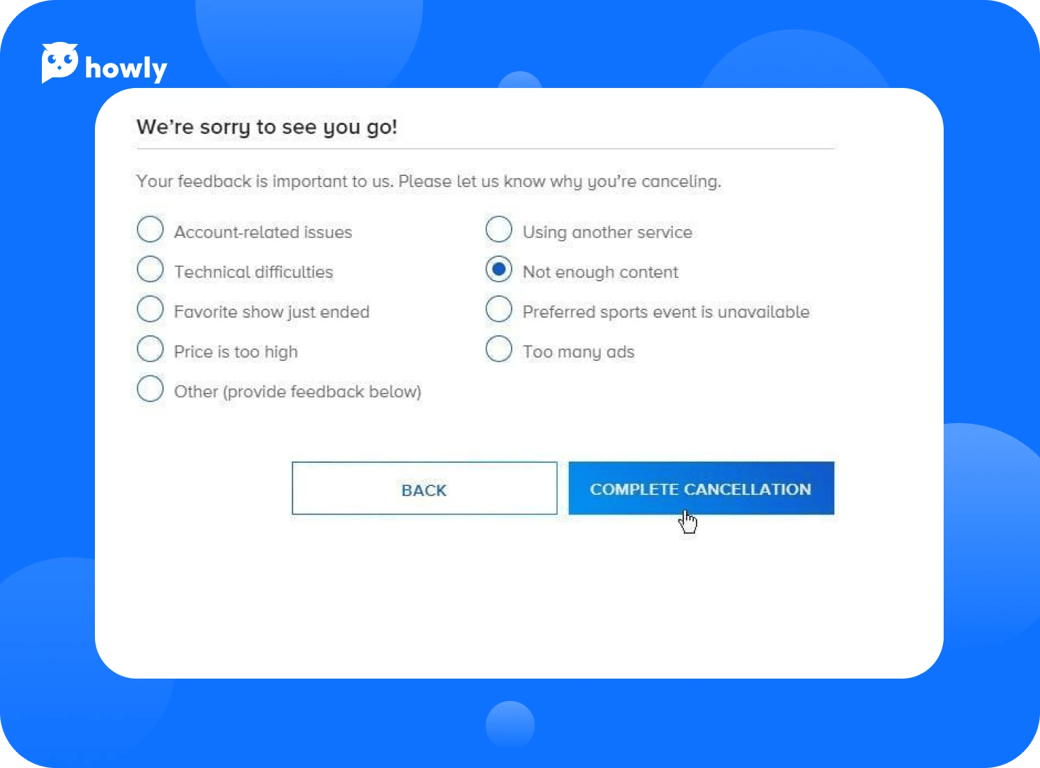 How to cancel CBS account through Android
Android owners who paid for the service using their devices have an opportunity to cancel a CBS All Access free trial or sub through Google Play.
Launch Play Store and hit the three-line icon.
Move to Subscriptions.
Scroll through the list of your subs and tap CBS.
Get to the bottom of the screen and hit Cancel CBS Free Trial (or Cancel Subscription).
How to cancel CBS All Access on iPhone & iPad
In case you stream media content and pay membership fees via your Apple device, the following algorithm to cancel CBS All Access on iTunes will come in handy. How to handle the process? We've already covered it in easy steps!
Enter the iPad's or iPhone's Settings and hit your avatar.
Visit the iTunes & App Store section.
Click directly on the Apple ID at the upper part of the screen -> opt for the first option - View Apple ID and then sign in to your profile to cancel CBS All Access on iTunes.
Enter the Subscriptions tab.
Find CBS -> tap on it -> select Cancel Subscription.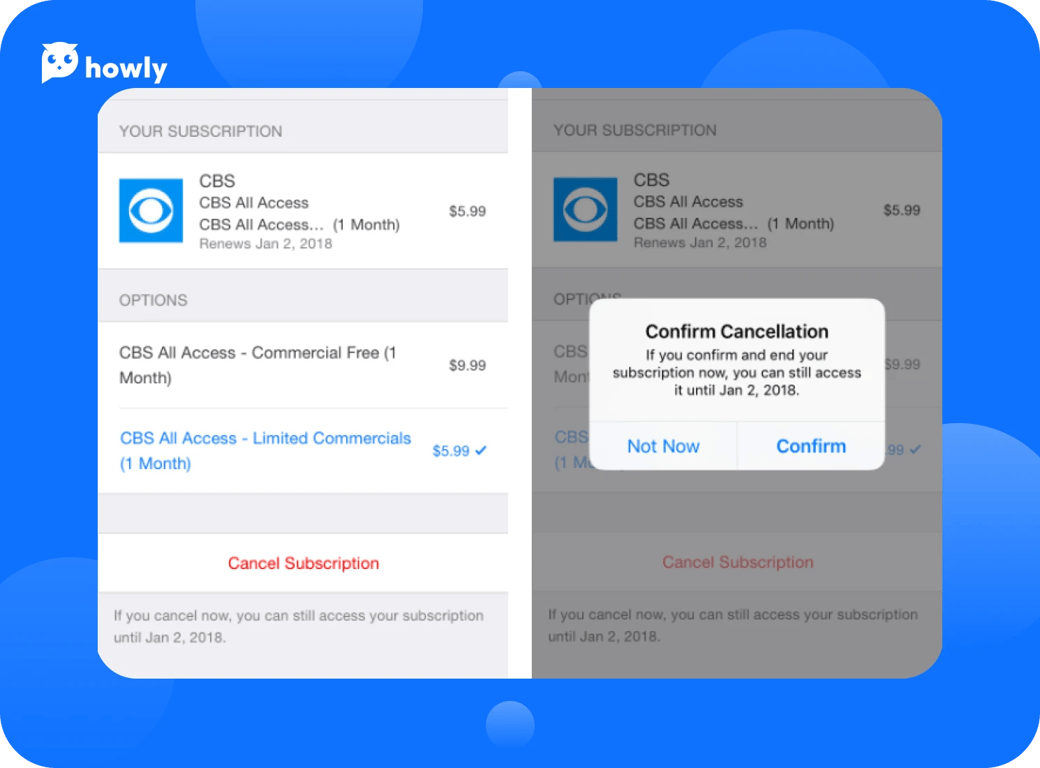 How to cancel CBS All Access on Roku
Many CBS fans subscribe to the channel through Roku, and if you're among them, you'll be happy to know that the cancellation is simple and takes just a minute to perform. This is how to cancel CBS All Access on Roku:
Take your remote control and press the Roku home button.
Pick the first option – Streaming Channels.
You'll see the search bar, type CBS and select CBS All Access.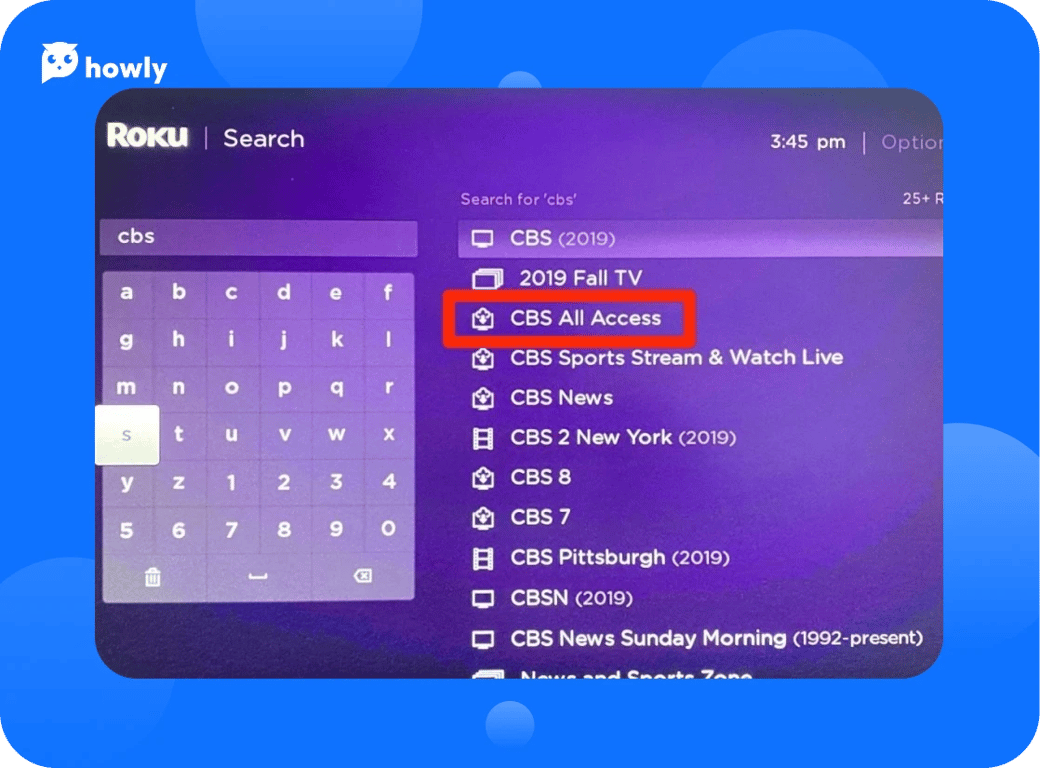 Open the settings window by pressing '*' on the remote and move to Manage subscription to find your membership package and cancel CBS All Access from Roku.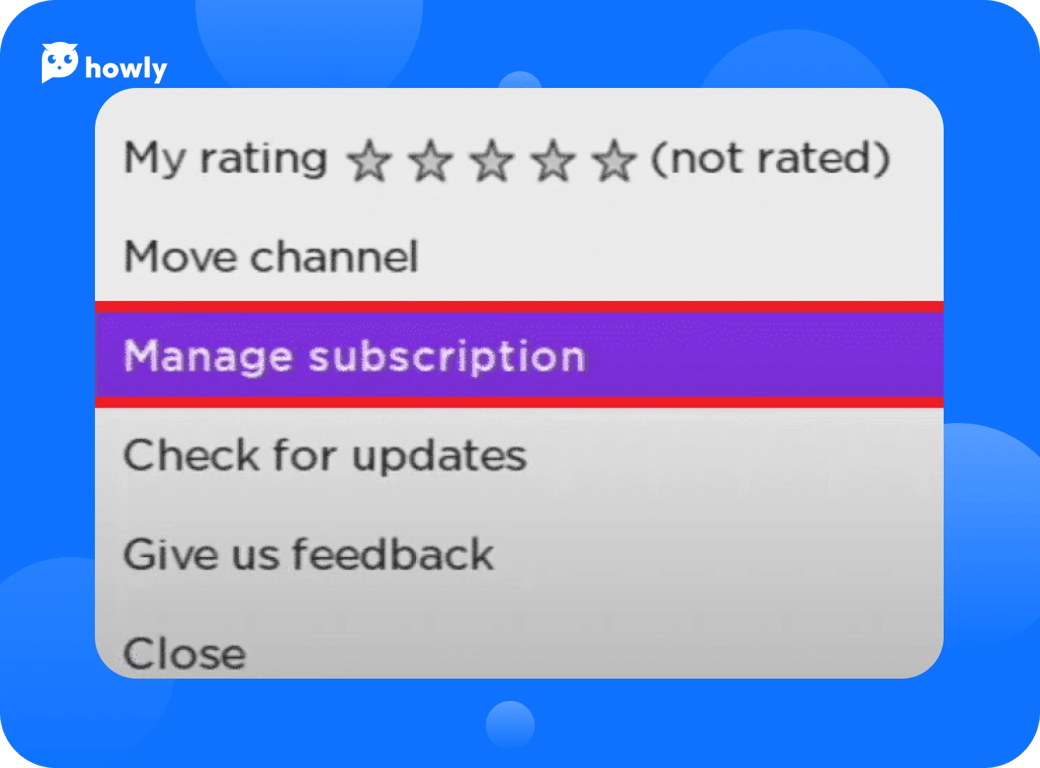 Your final step is to hit Cancel subscription.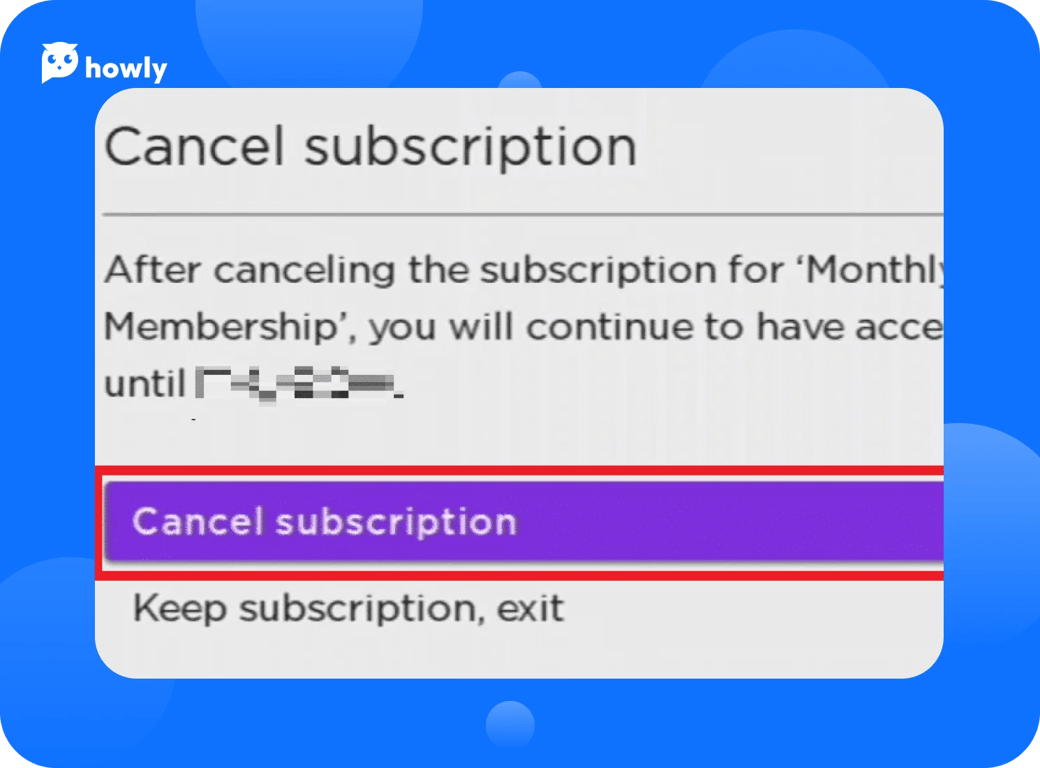 F.A.Q.
How do I cancel CBS All Access on iPhone if it fails to show up on the list of my subs?
If you fail to cancel CBS on App Store since such an option is unavailable there, chances are you've subscribed via another platform. Try terminating your membership right on the website.
I managed to cancel my CBS All Access account, but they still charge my credit card. What to do?
They'll charge your card if you end the subscription during its bill renewal date. So, keep a note of your membership due date to avoid extra charges in the future. You can also request a refund.
Can I cancel my CBS subscription by calling them?
The method is rather old-fashioned but it actually works, especially if you've purchased your sub via a third-party platform. Call (888) 274-5343 to contact the CBS Subscription Service and ask them to remove your account.
Conclusion
Now you know the quickest methods and helpful advice on how to cancel CBS All Access; all the options are easy irrespective of which one you choose. You can get rid of your subscription at any convenient moment, just make sure they've removed your account, as this will help you avoid unexpected bills. And bear in mind, if any problems arise, Howly will solve them for you without hassle. We'll also be happy to provide you with other detailed guidelines, for example, if you're seeking a quick solution to cancel a CBS subscription on Apple TV or Amazon. So, ask your questions – our experts give prompt answers 24/7!