Bumble is a popular dating platform that offers excellent opportunities for those into online dating, especially with its premium subscription. However. if your subscription preferences have changed, or you find yourself seeking a break from dating, you should know how to cancel a Bumble subscription.
Before we start
Before we start
Save your time and let qualified experts in online dating platforms problem-solving resolve your problem in minutes!
Have some problems with an online dating platform or can't find answers to your questions? Let Howly professionals help you! We know everything about dating apps and would be happy to answer any questions you have. Contact us 24/7 and get prompt help!
The perks you'll get resolving your online dating platform difficulty with Howly experts:
Pro help with online dating platforms

Quick advice right in your device 24/7/365

Expert reply within 60 seconds

Clear step-by-step guidance

Limitless number of follow-up questions

Patient and understanding help till your online dating platform problem is fully resolved

All answers you need in one place
This article will serve as your comprehensive guide, walking you step-by-step through the subscription cancelation process across different devices. So, read on to find out how you can manage your Bumble experience in a few clicks.
Stop your Bumble subscription from Google Play (Android)
Users who purchased a Bumble subscription on Android devices can easily cancel it from Google Play. Here is what you have to do after opening Google Play:
Tap on your account picture and choose Payments & Subscriptions from the menu.
Choose Subscriptions and find Bumble among other applications. Tap on it.
Cancel the paid subscription by tapping Cancel.
To finish, proceed according to the instructions on your screen.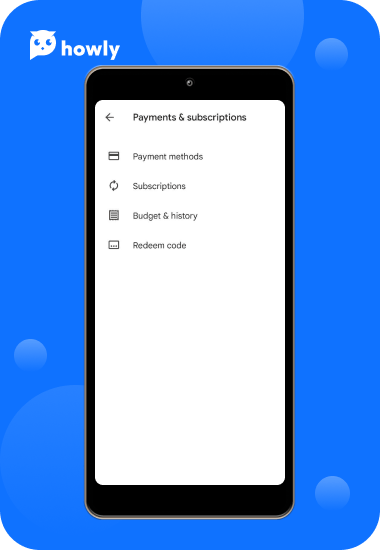 Note, that this method works only if you got a Premium membership using Google Play. If you paid with a credit card or PayPal not added to your Google account, follow the method below to cancel the subscription.
Ending Bumble subscription via mobile app
If you got your Bumble Premium a while ago using a credit card or PayPal (not through Google Play), you should use another way to stop the subscription:
Open the app on your phone and tap the first icon (Profile) on the bottom menu bar.
Navigate to My Pay Plan and then select Premium (sometimes Boost).
Select Manage My Subscription and proceed with the on-screen prompts to finish the cancelation.
Stopping Bumble subscription on iPhone
Are you an iOS user? Here is the instruction for you on how to cancel a Bumble subscription on iPhone:
Open Settings on your phone.
Locate the iTunes & App Store option in Settings and tap on it.
Navigate to Apple ID → View Apple ID.
Select Subscriptions, and find Bumble among your active memberships.
Choose Cancel Subscription and complete the procedure by following the on-screen prompts.
Storring Bumble membership via web browser
The last option is to cancel Bumble Premium on your computer or laptop. To do this, open the Bumble website in Chrome, Safari, or any other web browser and do the next steps:
To begin, sign in to your account and click on your profile image.
From the left sidebar, choose the Premium is Active option to see the detail of your subscription.
Use the Cancel Subscription button at the center of the screen and confirm your decision.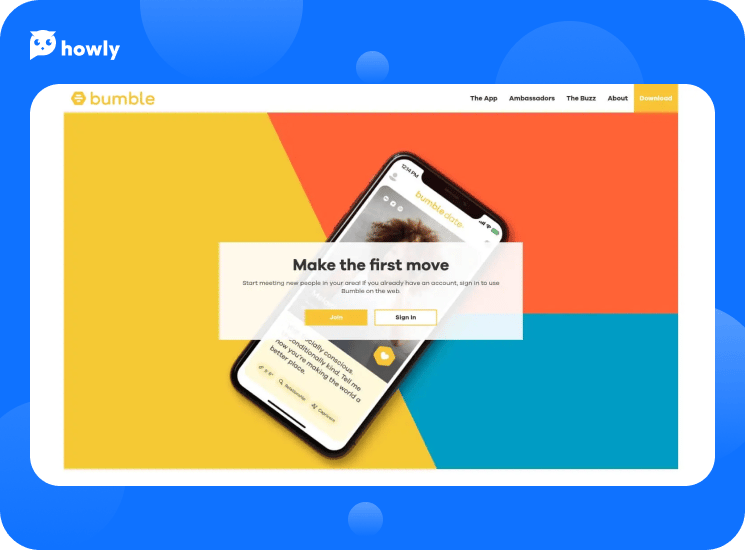 FAQ
Can I stop my subscription to Bumble through its app?
Yes, you can stop a Bumble subscription through its app by navigating to your Account Settings and selecting the Subscription option.
Will my subscription be canceled if I delete my account?
Deleting your account does not automatically cancel your subscription. You need to cancel it separately through your app store or the Bumble application.
How to cancel my paid subscription if I purchased it using PayPal?
To cancel Bumble Premium purchased via PayPal, you need to go to the dating app, navigate to your profile, click Boost or Premium, and complete the unsubscribing process according to the prompts on the screen.
Conclusion
Canceling your Bumble subscription doesn't have to be a daunting task. By following the simple steps outlined in this guide, you can effortlessly say "goodbye" to your paid subscription on the online dating platform.
And if face some problems canceling your premium account, feel free to contact Howly specialists and ask for assistance! They know all nuances of managing online dating platforms and would love to help you with any requests.