The owners of Apple devices such as iPhone and MacBook often rack their brains over how to cancel an Apple TV subscription.  Although the TV+ service from Apple stands out because of its original content, the streaming library proves to be much smaller than that offered by competing services. Therefore, users quickly lose interest and just want to call it quits. And Howly will gladly share some easy ways to manage Apple TV+ and supplementary subscriptions via various iOS devices. So, this guide will also be useful for those seeking to cancel AMC Plus on Apple TV and unsubscribe from a number of other channels.
Before we start
Save your time and let professionals resolve your issue in minutes!
Want to start solving your problem immediately? Experienced Howly troubleshooters can fix your issue ASAP. They're already waiting for you in the chat!
The benefits you'll get while troubleshooting your issue with Howly experts:
Qualified help with laptops HDD

Quick advice right in your device 24/7/365

Expert reply within 60 seconds

Clear step-by-step guidance

Limitless number of follow-up questions

Understanding and empathetic help till your laptop HDD issue is fully resolved

All answers you need in one place
Widespread Apple TV how to cancel subscription issues
A great number of users turn to Howly asking, "how to cancel my Apple TV subscription?", and our experts are happy to help anyone looking for quick and working solutions. However, many still struggle to terminate their membership on their own and encounter various kinds of problems. Meet the most widespread issues users have when puzzling over how to cancel Apple TV subscriptions:
Issues renewing expired subscriptions.
Trouble contacting Apple support.
Inability to stop the free trial.
Problems when unsubscribing from popular add-on networks.
The streaming service keeps charging money.
Haven't found your problem? Or maybe you need expert advice on how to sever ties with Starz on Apple TV? Get clear guidelines from Howly in no time!
How to cancel subscriptions on Apple TV via your device
If you no longer find Apple TV+ interesting or want to stop paying for HBO or ShowTime on Apple TV, you can unsubscribe from the channel at any time. The first option we'll consider is how to terminate subscriptions through an Apple TV device. And there's nothing complicated:
First of all, reach the home screen on your device.
Run Settings.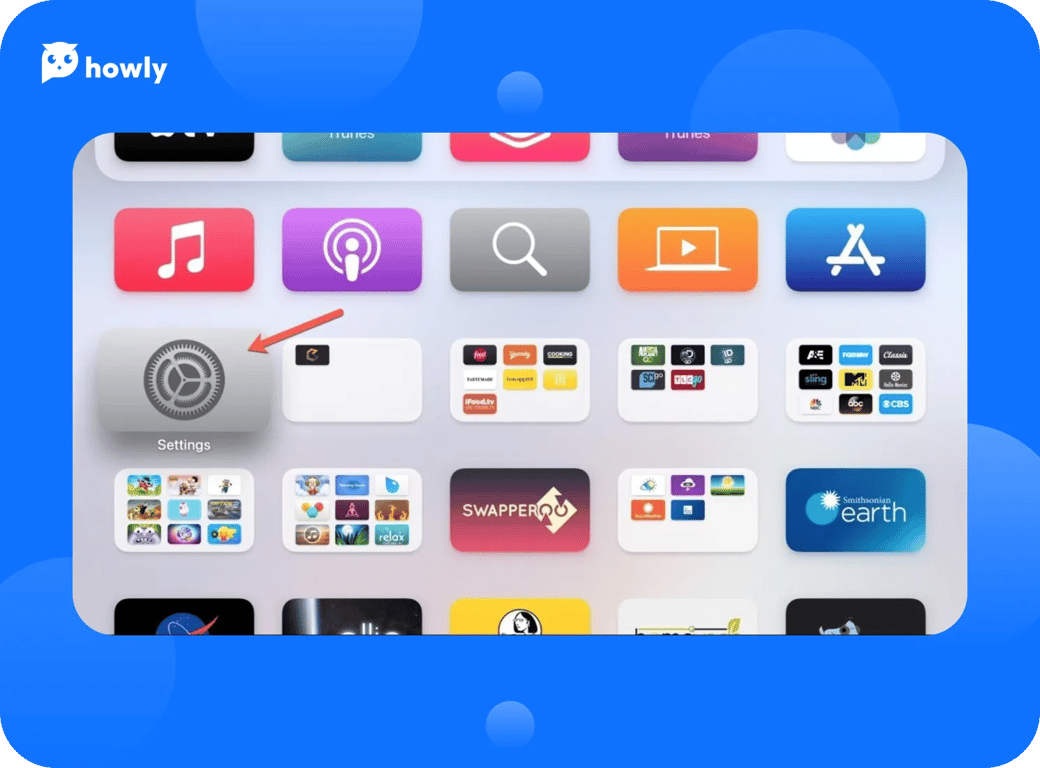 When you're there, hit Users and Accounts (under the General option).
After that, tap on your username and spot Subscriptions in the Manage section.
Looks through your active channels and pick the one you're willing to cancel (let it be the Apple TV+ service).
Ultimately, selecting Cancel Subscription is all that remains to do.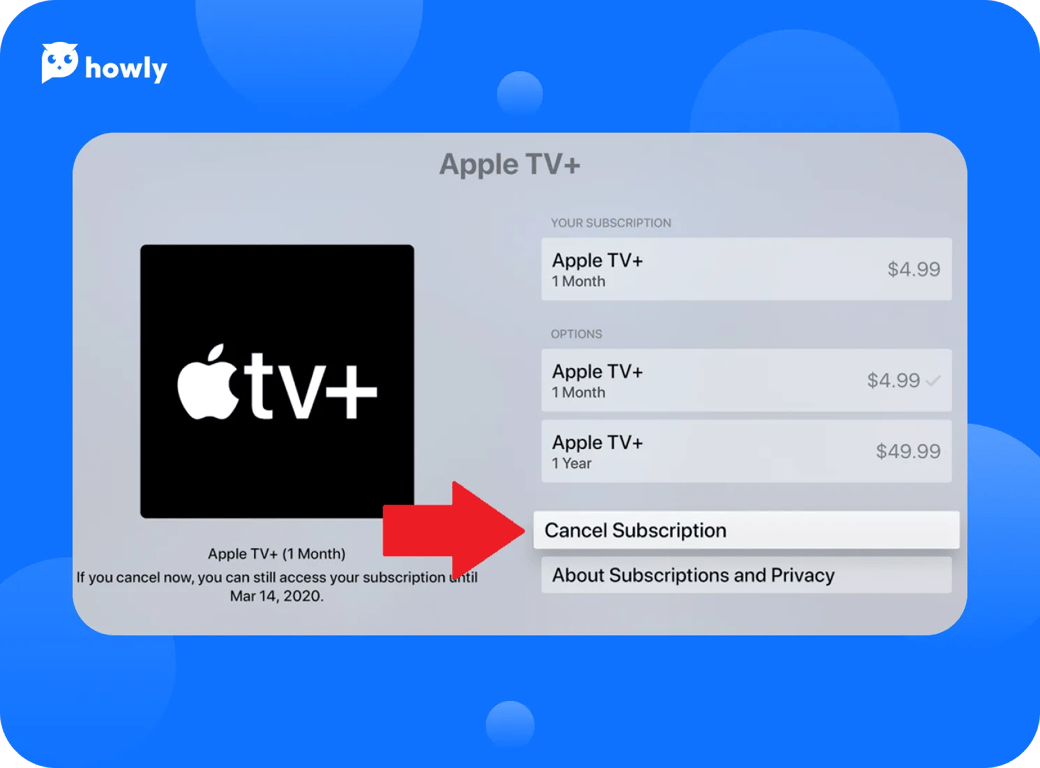 How to discontinue subscription on Apple TV easily via Mac
MacBook is another device you can use to cancel HBO now on Apple TV or unsubscribe from any other services you're paying for. Although the process is different from that described in the previous method, it's no less simple.
Go to Apple TV.
Find the Account tab on the menu bar.
Tap Account Settings.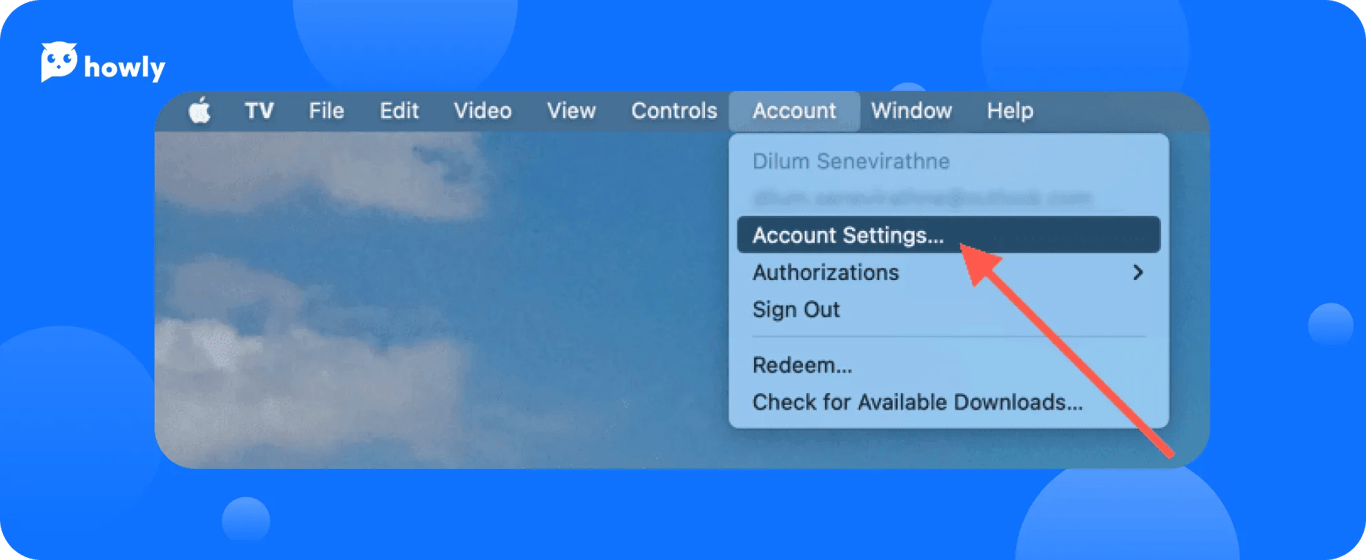 Sign in using your password for Apple ID.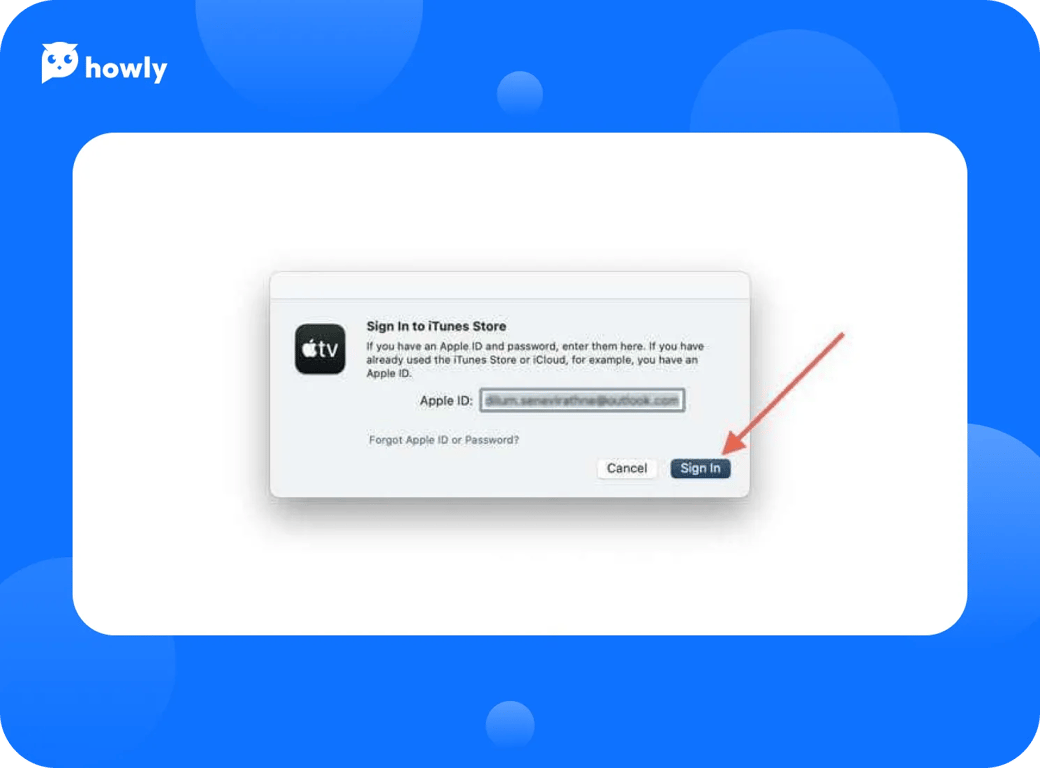 Spot the Settings submenu further down the page, find Subscriptions, and hit Manage next to it.
Pick the channel you're eager to terminate and hit Edit.
The Cancel button is easy to spot – click on it to finish the cancelation procedure immediately.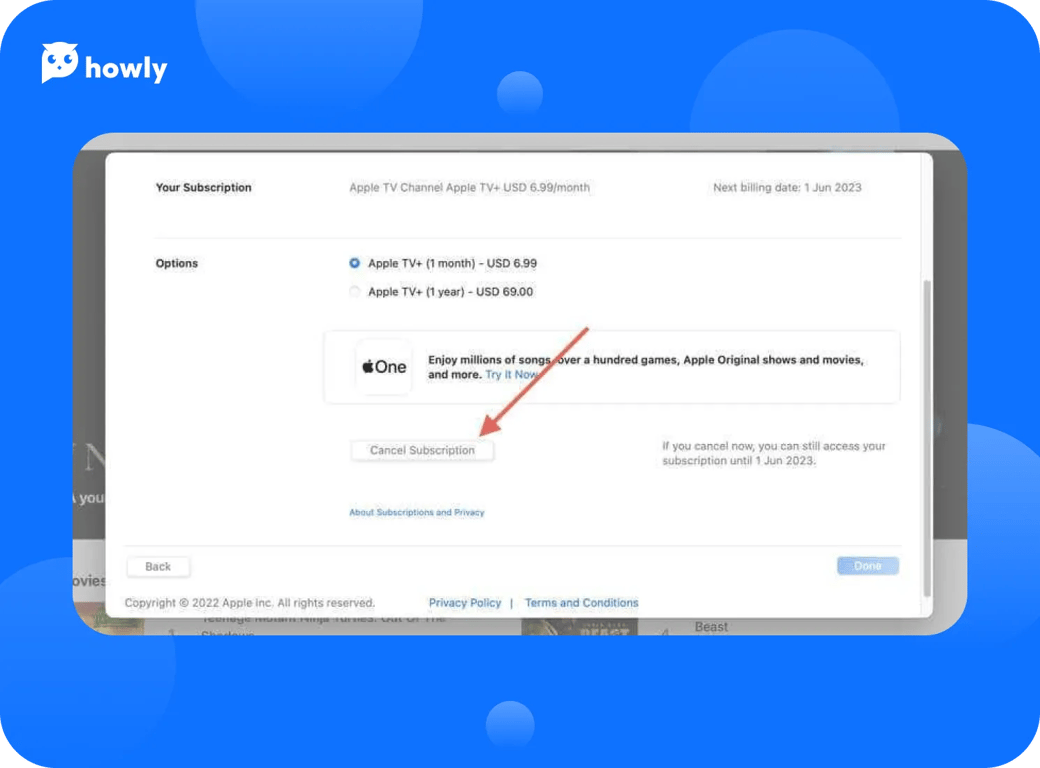 How to cancel Apple TV+ on iPhone
Knowledge of how to cancel Apple TV on iPhone will come in handy if you don't have access to an Apple TV device or your Mac at the moment. After all, the phone is always at your fingertips, and the process itself is simple. So this is how iOS users can cancel Apple TV from iPhone hassle-free:
Launch Settings on your Apple phone (or iPad, alternatively).
Hit your name.
Hit Subscriptions.
Spot and click Apple TV+ at the top of the list.
Pick Cancel Subscription (just scroll down to spot the button).
Click Confirm in the cancellation box.
How to cancel Apple TV on Roku
For a reason the Apple TV add-on is often purchased via Roku, we'd like to share some uncomplicated steps to help you unsubscribe. So, the following guidelines will come in handy if you're puzzling over how to discontinue Apple TV+ on phone or Roku.
Press Home on your remote.
Enter Streaming Channels and spot Apple TV.
Hit "*" on the remote.
Pick Manage Subscription and finalize the process by clicking Cancel.
Instant solution on how to cancel Apple TV Plus free trial on Apple devices
Don't know why it's worth ending the Apple TV+ free trial on iPhone? The fact is that you'll be charged a monthly fee the very next day after your free subscription expires. So Howly offers a universal algorithm to cancel Apple TV free trial on iPhone or any other Apple device.
Run the App Store application.
Tap your profile image and enter Settings.
Scroll to the Subscriptions tab and hit Manage.
Hit Edit.
Spot the Cancel Trial button (it'll be highlighted in red) and click it.
FAQ
Can I discontinue Paramount Plus on Apple TV via iPhone?
You can easily terminate any Apple TV subscription on iPhone through Settings. Launch the app -> hit your profile icon -> pick Paramount Plus -> scroll to the Cancel button and hit it.
What are my options to cancel CBS All Access on Apple TV?
First of all, launch the Apple TV Settings and then access Subscriptions through Users and Accounts. Pick CBS All Access, and after that, hit Cancel.
How to cancel AMC+ on Apple TV through my MacBook if I don't have the Apple TV application?
Open your browser and visit the Apple TV site. Sign in by clicking on the corresponding button and entering Settings. Spot AMC+ in the list of subscriptions -> pick Manage -> opt for Cancel.
Conclusion
No matter whether you consider Apple TV+ too expensive to pay for it or find the content uninteresting, you can always cancel a subscription on Apple TV in a convenient way through your device, iPhone, Internet browser, or MacBook. You already know the steps to follow, so the process promises to be easy. If some questions arise, keep in mind that Howly will answer all of them. Our experts receive high credit of trust from the customers and solve dozens of Apple TV cancelation issues every day. So, if you want to discontinue EPIX on Apple TV or call it quits on any other streaming service – feel free to reach out to Howly for help!