Although investing may be a powerful instrument for making a profit, it might seem challenging to some people. This confusion is why Robinhood has introduced the Robinhood virtual card, an unusual debit card, to help its customers erase that narrative.
Before we start
Save your time and let professionals resolve your issue in minutes!
Want to start solving your problem immediately? Experienced Howly troubleshooters can fix your issue ASAP. They're already waiting for you in the chat!
The benefits you'll get while troubleshooting your issue with Howly experts:
Qualified help with laptops HDD

Quick advice right in your device 24/7/365

Expert reply within 60 seconds

Clear step-by-step guidance

Limitless number of follow-up questions

Understanding and empathetic help till your laptop HDD issue is fully resolved

All answers you need in one place
After Robinhood debit card activation, you can use it for physical and virtual payments and ATM cashouts, or you can connect it to a debit account different from your investment account. Follow the steps below to activate your Robinhood debit card on the spot!
Sign-up in 3 simple steps
To activate the Robinhood card, you must first open a brokerage account to apply for a Cash Management plan. A Robinhood brokerage profile may be opened online or through a phone app that you can find on the App Store or Google Play.
You may register for the Cash Management program if you're an existing Robinhood customer right away from the mobile app. Pick "Sign Up" under the "Cash" link on the screen's left side.
After completing the sign-up process, Robinhood may ask you to verify some details, including your location or ID, that you previously gave when opening your Robinhood brokerage profile.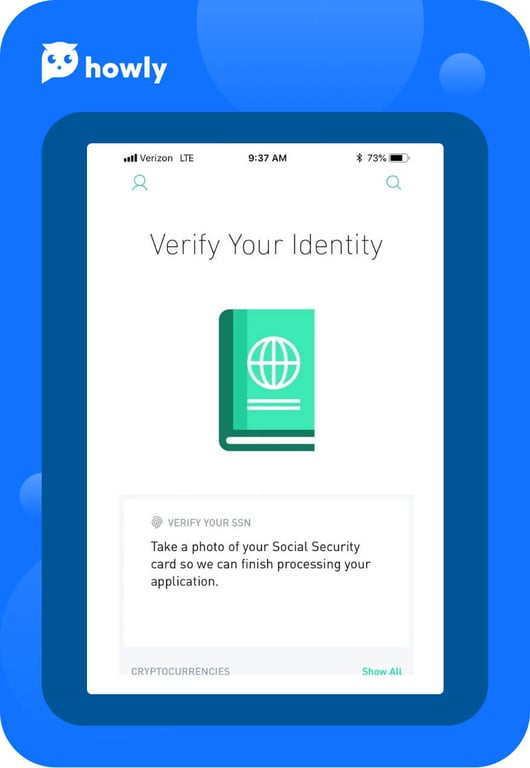 Join the Robinhood Cash Management program
Unfortunately, Robinhood debit card activation is currently impossible because the Cash Management platform doesn't accept new clients anymore. In the meantime, existing clients can continue to be a part of Robinhood Cash Management. However, you can join the waiting list for the spending account and Robinhood virtual card if you still want to:
Open the Robinhood mobile application.
Click on the card symbol displayed below.
Then choose "Join the waitlist". Your position on the waiting list will be visible.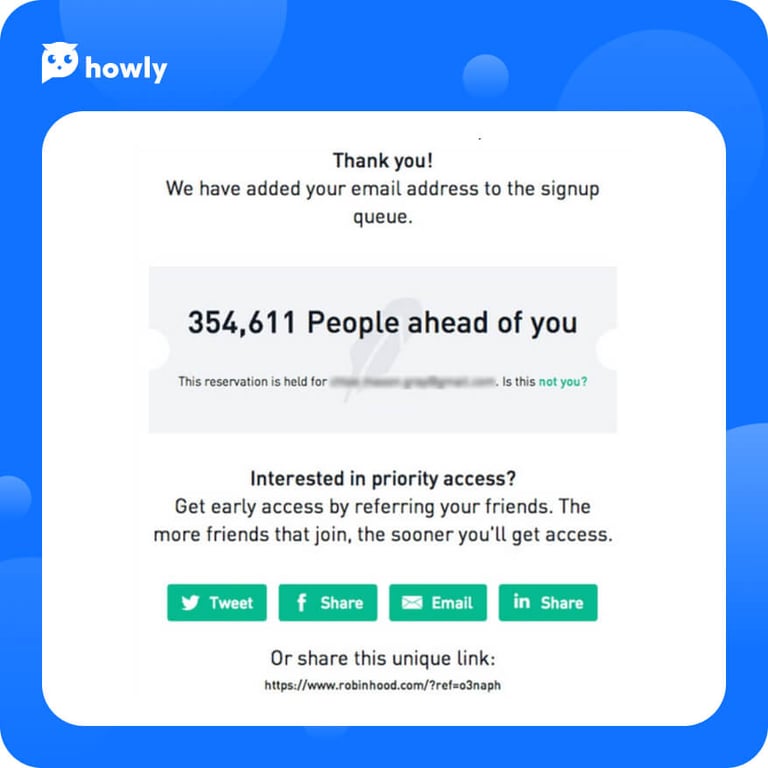 And when the time comes, the Robinhood virtual card will be delivered to your home.
Top up your brokerage account
The process of adding money to Robinhood changes when you use Cash Management. It offers more methods to top up your brokerage profile:
Sync your bank account: The platform will display this money under the Cash tab as awaiting arrival, which may take up to 5 working days. The Robinhood Cash tab will let you know when the funds have been processed and available to you.
Set up direct deposit: Have government payments, such as income taxes, into your brokerage profile.
Use your ACH account number and transit number: The ACH account number is the brokerage profile number, which has an affix added to it. Robinhood also uses the transit number to identify the banking company. You may obtain your ACH account and routing numbers by pressing the Transfer option in your app.
Robinhood processes transactions in collaboration with partner banks. The Robinhood virtual card is offered by Sutton Bank, which may provide ACH accounts and routing codes, along with JPMorgan Chase Bank. This cooperation implies that transactions to and from your Cash Management profile may appear in your transaction records at other banks as payments to and from the banks mentioned above.
Activate your card
Here is what you can do to activate your Robinhood card:
Access the "Cash" pane.
Click "Have you received your card?" in the "Debit Card" section.
Choose "Yes."
Activate "Spend Alerts" and "Location Protection" (not obligatory).
For what can you use the Robinhood debit card?
It is possible for you to use your Robinhood virtual card almost anywhere Mastercard is accepted. You can receive cash, buy stuff in person or through the apps, book hotel rooms or pay bills in restaurants, and do anything else you would typically do with a card. As long as you have sufficient money in the bank, you can use your card everywhere you see the Mastercard logo.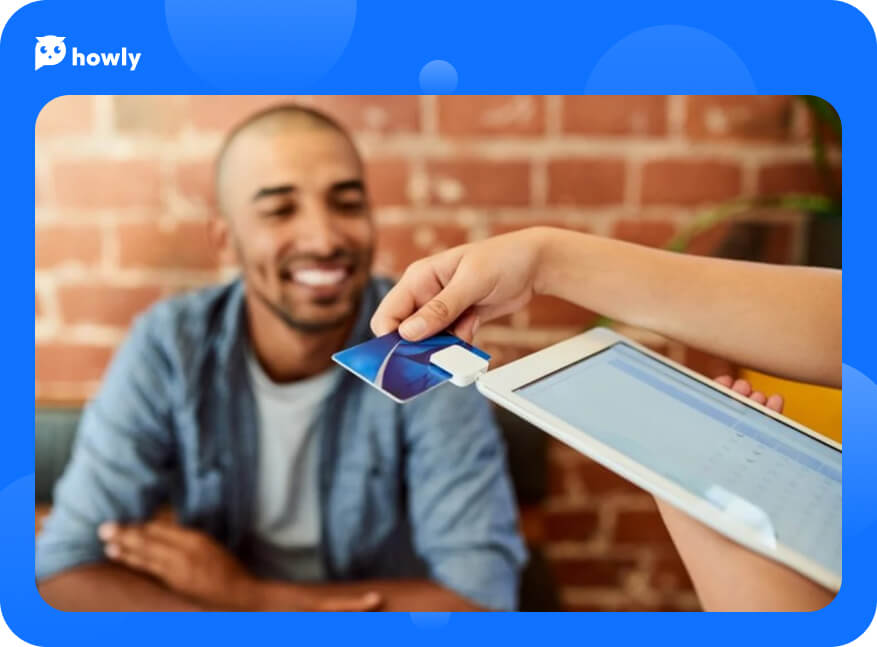 After Robinhood card activation, you can carry out the following actions:
Earn income on your unspent brokerage funds.
Establish a direct deposit.
Pay with Google Pay, Samsung Pay, or Apple Pay.
Make payments online.
Link your Robinhood virtual card to other accounts
Note that you have to personally confirm your account if your platform or credit institution is not displayed.
Link your card through the Robinhood app:
To connect to a financial institution or credit union that isn't included in your iOS or Android app:
To access your account, click the "Account" icon in the right bottom corner.
Go to "Transfers".
Click on "Linked Accounts".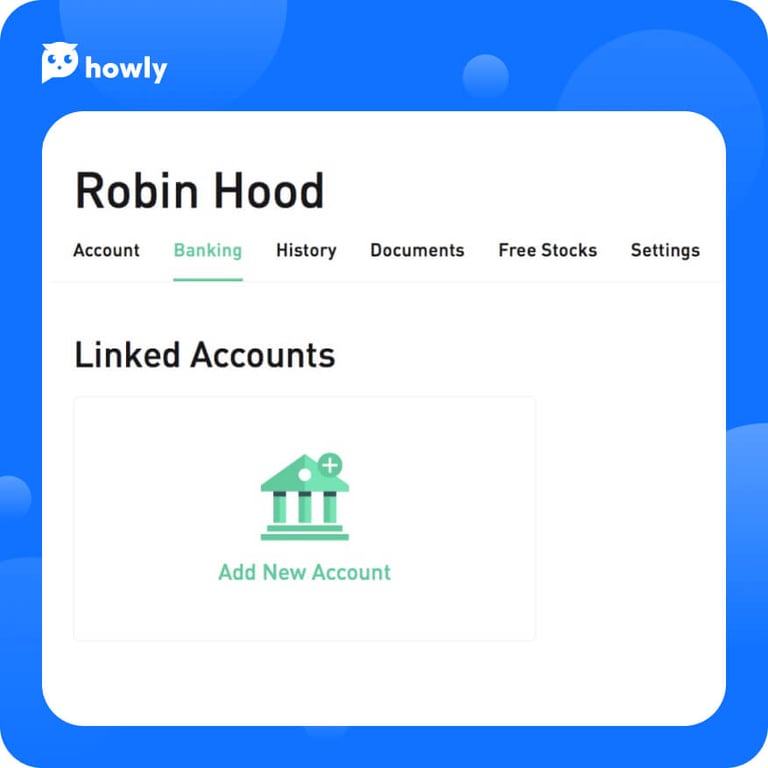 Proceed to "Add New Account".
Click "More Banks" as you go down.
Enter your institution here.
Tap "I don't see my bank" if you can't find it.
Choose either savings or checking.
Type in your card and routing numbers.
Link your card through the website:
To add a financial institution or credit union that is not on the database to your web browser:
In the top top-right corner of the page, select "Account".
Pick "Banking".
Below Linked Accounts, look for "Add New Account".
Look up your institution.
Choose "I don't see my bank".
Enter the details of your wallet.
Conclusion
The debit card provided by Robinhood is a strong competitor in the crowded market for debit cards. It offers all the features you would anticipate from a debit card, like accessible ATMs and the ability to enjoy it just about everywhere.
The sweeping cash option is an additional perk worth examining. Robinhood transfers your spare cash that isn't invested to a bank where it will earn a respectable APR rather than hanging around doing nothing. Who wouldn't like something that is done automatically and without your involvement?
Have any questions about the Robinhood app? Our experts are always ready to answer them!