Have you ever experienced the annoyance of trying to regain control over accounts that have been lost or forgotten? If so, you get the deep frustration that comes with this process. If you are unable to go to your page for reasons such as forgetting your password, losing access to the linked email, or prolonged inactivity, it may be necessary to recover your account. To proceed with your Google Voice recovery, you will need to verify your identity and follow a specific set of steps. This article will help you get back control of your page and access the convenient telecommunication service provided by Google Voice.
Before we start
Save your time and let professionals resolve your issue in minutes!
Want to start solving your problem immediately? Experienced Howly troubleshooters can fix your issue ASAP. They're already waiting for you in the chat!
The benefits you'll get while troubleshooting your issue with Howly experts:
Qualified help with laptops HDD

Quick advice right in your device 24/7/365

Expert reply within 60 seconds

Clear step-by-step guidance

Limitless number of follow-up questions

Understanding and empathetic help till your laptop HDD issue is fully resolved

All answers you need in one place
Why can't I get a Google Voice number?
There are various reasons why you may need to retrieve your account.
Long forgotten password
To get your access back to your Google Voice page and number, you will need to reset your passcode if you have lost it. If you are unable to enter the email connected to your account, you will have to use another email address in order to reclaim your number. If you experience difficulty with your Google Voice account recovery, look for assistance from Google's customer service group.
Inability to access email
In case you are thinking "I lost my Google Voice number for good" and are unable to reach the email connected to your page, you have to retrieve your number using a different email. Although obtaining your number might prove challenging if you don't have access to the original email, it is still achievable. However, please note that the retrieval process may be time-consuming and there is no assurance that your application will be accepted.
Inactive account
Your Google Voice account may be deactivated if it remains inactive for a prolonged period. In this situation, you will have to verify your identity and reactivate the account to retrieve your number. To maintain the security of their systems and utilize resources efficiently, Google Voice customer service deactivates accounts that have been inactive for a certain duration. The process of reclaiming your number involves providing your personal data such as your full given name, mobile phone number, and a valid email address. During the verification process, you might be required to answer security questions or present identification to verify your account ownership. Once you have successfully completed the verification process and supplied the necessary information, you will reclaim your Google Voice number and resume using the service.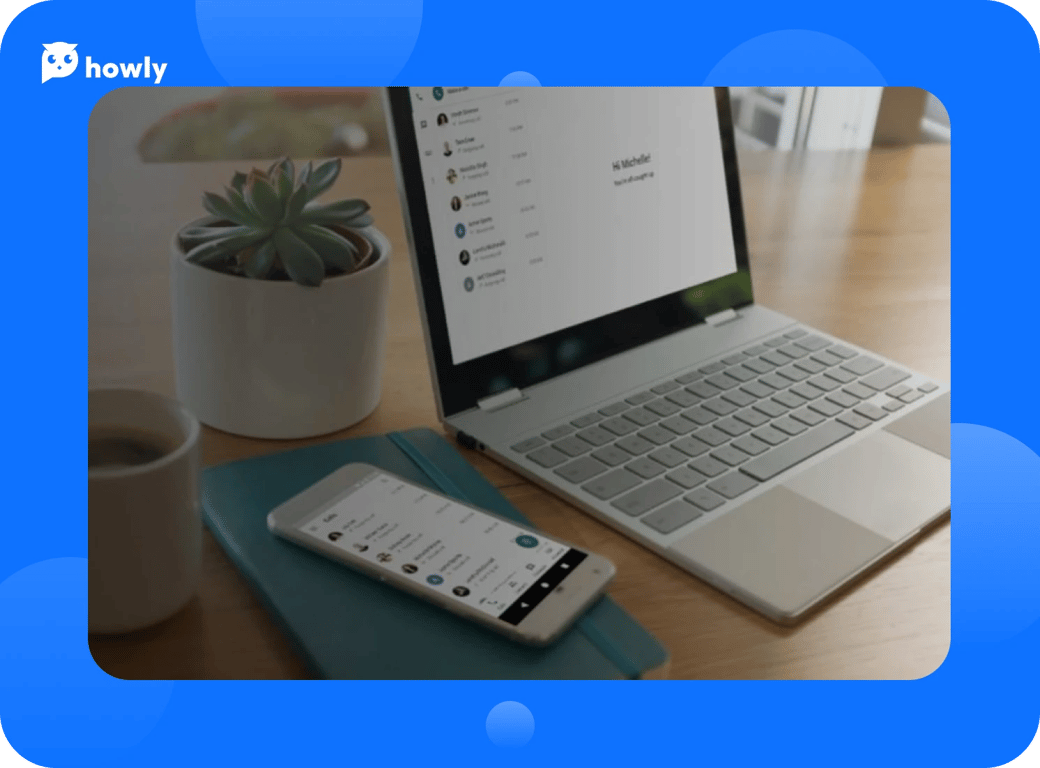 Account infiltration
At times, an unauthorized individual can get a hold of your Google Voice number, posing as their client. In such a situation, it is necessary to take the necessary steps to recover your page and ensure the safety of your information.
The cause of this type of infiltration may stem from various reasons such as a weak password, using the same one for multiple accounts, or falling prey to phishing schemes.
Indicators of page infiltration include calls and messages on social media being forwarded to a different number and changes or deletions in your voicemail. To retrieve your page, you need to verify your Google Voice number by supplying personal information, solving security questions, or changing your passcode.
After regaining access to your account, it is essential to put preventive measures in place to not fall for future breaches. This can involve creating strong passwords, using two-factor authentication, and being alert to phishing scams respectively.
Technical issues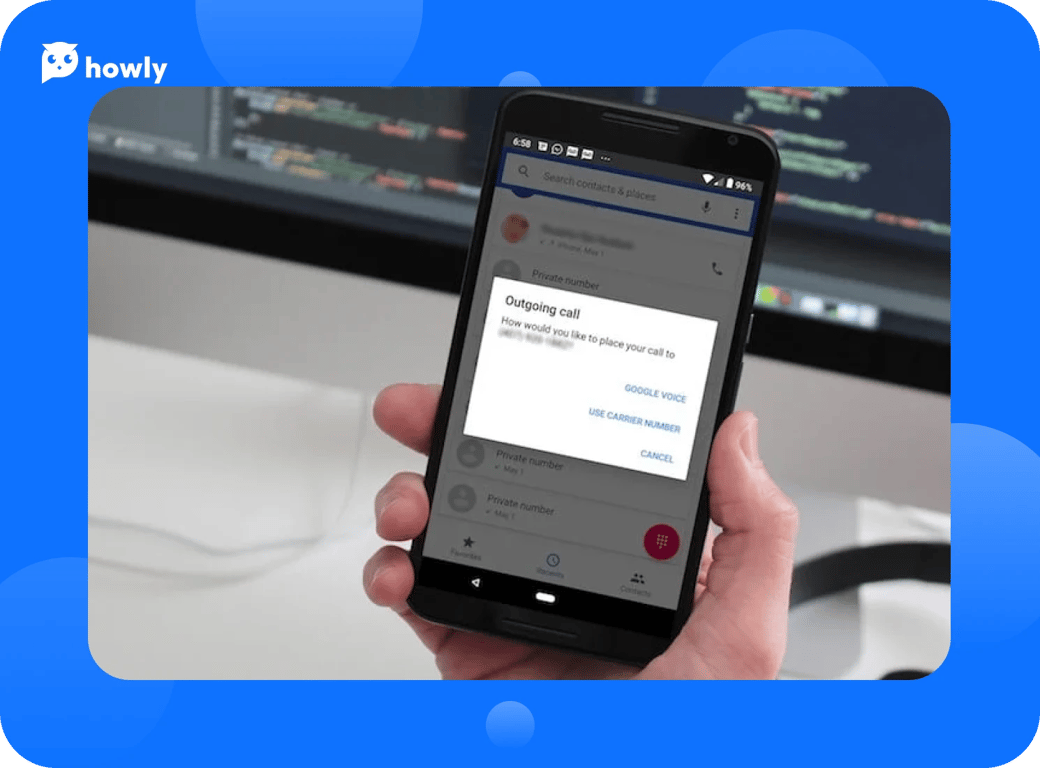 Mechanical glitches with either Google's servers or your device can cause disruptions with your Voice number, leading to the need for reclamation. This could be the result of online storage failures, compatibility problems with your phone or laptop, or software bugs. Technical problems could obstruct your utilization of your Google number, leading you to retrieve it. For example, if servers are experiencing downtime, it may prevent anybody from making or receiving calls through your page. In such a scenario, you can either wait for the issue to be resolved or reclaim your number by following the steps in Google's customer service center.
If you encounter compatibility issues with your device, such as difficulty using the app or trouble with phone settings, you may need to adjust them or reinstall the program to restore access to your Google Voice number. To ensure a smooth resolution, it is advisable to seek help from their team. They can diagnose the problem and provide guidance on reclaiming your number if necessary.
How can I recover my Google Voice number?
Here are some steps you can follow to troubleshoot the problem:
Check account status: Ensure that your page remains active and hasn't been terminated due to lack of use or any other causes. If your number has been restricted, you must reactivate it in order to retrieve it.
Reset password: If you have forgotten your password, you can set it up again by following the steps outlined in Google's help center. In order to do so, access to the email associated with your account is necessary.
Verify email availability: In the event that you are unable to your electronic address linked to your Voice account, reclaiming your number through an alternate one is vital. To do this, you can add a new one to your Google account and utilize it to retrieve your number.
Verify compatibility: If you are experiencing difficulty accessing your Voice number on a specific device, ensure that it is compatible with Google and that the app or configurations are properly set.
Contact Google support: If you are still facing issues in retrieving your number, you can seek help from their support team. They can help you troubleshoot the problem and guide you through the process of reclaiming it if necessary.
By following these steps, you can figure out how to solve the trouble of Google Voice number verification and regain access to this popular and practical telecommunication service.
F.A.Q.
Can someone else take over? How to get my Google Voice number back?
Sometimes, it is necessary to reclaim your account if it has been hijacked by an unauthorized user. To do so, you must take specific steps to secure it first. If you need additional help, reach out to Google support for assistance.
Can I transfer my Voice number to a different account?
It is possible to move it to a new page by following the instructions provided in the Google Help Center.
My Google Voice number disappeared. What happens if I cancel it?
If you proceed, your number will be released and may be given to someone else.
Conclusion
So, if you are wondering "what happened to my Google Voice number?", you are not alone in this. Fortunately, obtaining an account can be easily achieved by adhering to the instructions provided in Google's assistance center. This service is a convenient and flexible way to manage your phone communication, and it's important to take the necessary steps to reclaim your number if you lose access to your account. If you have either forgotten your password or lost access to the email linked to your page, or are encountering technical issues, there are ways to restore Google Voice search. Ensure continued enjoyment of this valuable telecommunication service by troubleshooting and following the necessary steps. Should you require further assistance, Howly team representatives are available 24/7 without restrictive limits.