Apple products are known for good quality, but even the most reliable equipment fails from time to time - so any owner may suddenly find that the iPod does not turn on. If your player (iPod Nano or iPod Touch) stops working, you don't have to take it to the service center immediately. For minor malfunctions, you can repair the device yourself.
Before we start
Save your time and let professionals resolve your issue in minutes!
Want to start solving your problem immediately? Experienced Howly troubleshooters can fix your issue ASAP. They're already waiting for you in the chat!
The benefits you'll get while troubleshooting your issue with Howly experts:
Qualified help with laptops HDD

Quick advice right in your device 24/7/365

Expert reply within 60 seconds

Clear step-by-step guidance

Limitless number of follow-up questions

Understanding and empathetic help till your laptop HDD issue is fully resolved

All answers you need in one place
Why did the device stop working
If your player doesn't turn on, don't be too upset. The iPod may have stopped working for reasons that are relatively easy to fix on your own:
The iPod has run out of power and turned off. If your iPod does not turn on, it will start booting up as soon as you are able to connect the iPod to a power source. If the charge is insufficient, it may turn off immediately - you need to wait for a while.
The lock mode is on. If your iPod stops turning on, but it charges when connected to a power source, the problem may be that the iPod lock mode is on. Check the position of the lock slider on the top or bottom of the unit.
The iPod does not charge and will not turn on without charging. Check the integrity of the charger. Make sure that the iPod charger model fits your iPod - third-party devices often do not work correctly. In this situation, plug in the iPod charger recommended by the manufacturer
There is a problem with the iPod software. It may not turn on due to a software malfunction. In this case, you need to reset the settings. All files will remain in place.
Resetting differs from model to model. The following methods may work for you:
Hold down the Sleep button for about 10 seconds.
Or press the Sleep button and Mute button simultaneously.
Or press the Sleep and Home buttons.
If your player is completely discharged and stops booting up, you need to plug your iPod into a power source and wait about half an hour. It will then boot up correctly again.
A few more ways to troubleshoot your iPod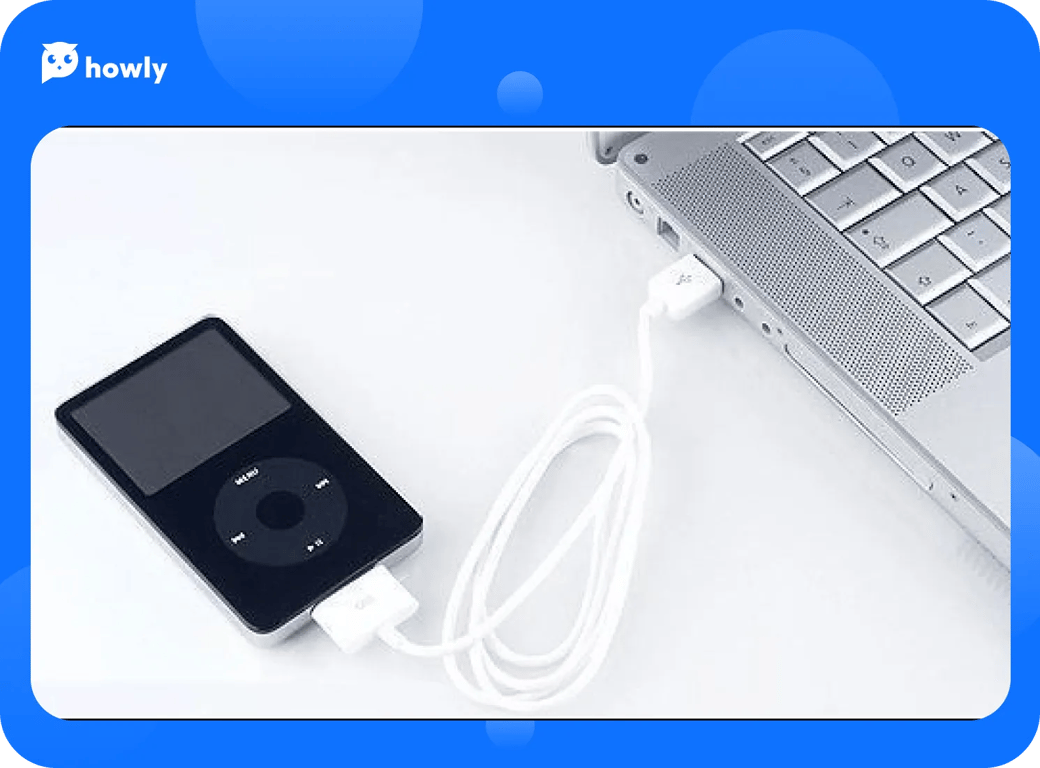 If all of the above causes have been ruled out, but your iPod still won't turn on, you need to leave it for a few days to allow it to fully discharge and shut down. Then connect it to your computer, charge it, and repeat the necessary steps to reset it.
Another recovery method that may work if your iPod stops turning on is to update the software.
Connect your iPod to your computer;
Format the device;
Download the new software version;
Don't forget to back up the files on your iPod.
Professional iPod repair
In some cases, if your iPod Touch, iPod Nano, or other modification of the player stops functioning, the problem may be serious. You will need the consultation of a technician if your iPod does not turn on.
You can easily find such professionals on Howly. An experienced technician will diagnose and determine why your iPod does not turn on. With our service, you will ​​ literally need a few minutes to get all the answers!