Do you see the Microsoft Redmond WA Charge in your bank statements and wondering what it is? We are here for you to explain more about those unexpected expenses.
Before we start
Save your time and let professionals resolve your issue in minutes!
Want to start solving your problem immediately? Experienced Howly troubleshooters can fix your issue ASAP. They're already waiting for you in the chat!
The benefits you'll get while troubleshooting your issue with Howly experts:
Qualified help with laptops HDD

Quick advice right in your device 24/7/365

Expert reply within 60 seconds

Clear step-by-step guidance

Limitless number of follow-up questions

Understanding and empathetic help till your laptop HDD issue is fully resolved

All answers you need in one place
What is the "Microsoft way Redmond WA" charge?
What does it mean? Is this some scam? No, it's not a scam. It's an actual receipt from Microsoft company. They are headquartered in Redmond city, Washington state. So, you may see the "Microsoft Everde Redmond Waus" receipt you can be sure that it's an actual charge from Microsoft. So now it's time to find out what causes that bill from your credit card.
Check your account
To find out the source of the Microsoft Redmond charge, take a closer look at the receipt. If it has a service name like "Microsoft Xbox Redmond WA charge", "Microsoft Ultimate 1 charge" or "Microsoft PC 1-month charge", you can easily distinguish the receipt source. In those cases, there are Xbox, Game Pass Ultimate, and Microsoft 365 subscriptions.
But what to do if you can't find what may cause this receipt? It's time to start a small investigation:
Check your email for an order confirmation from Microsoft or Xbox. Maybe you've subscribed for a trial version or pre-order a new device and forgotten about it.
Repeat it for each Microsoft account linked to this card, including the family member's account. It may be that your friend or sibling buys a new service, so the system charges money from the main card.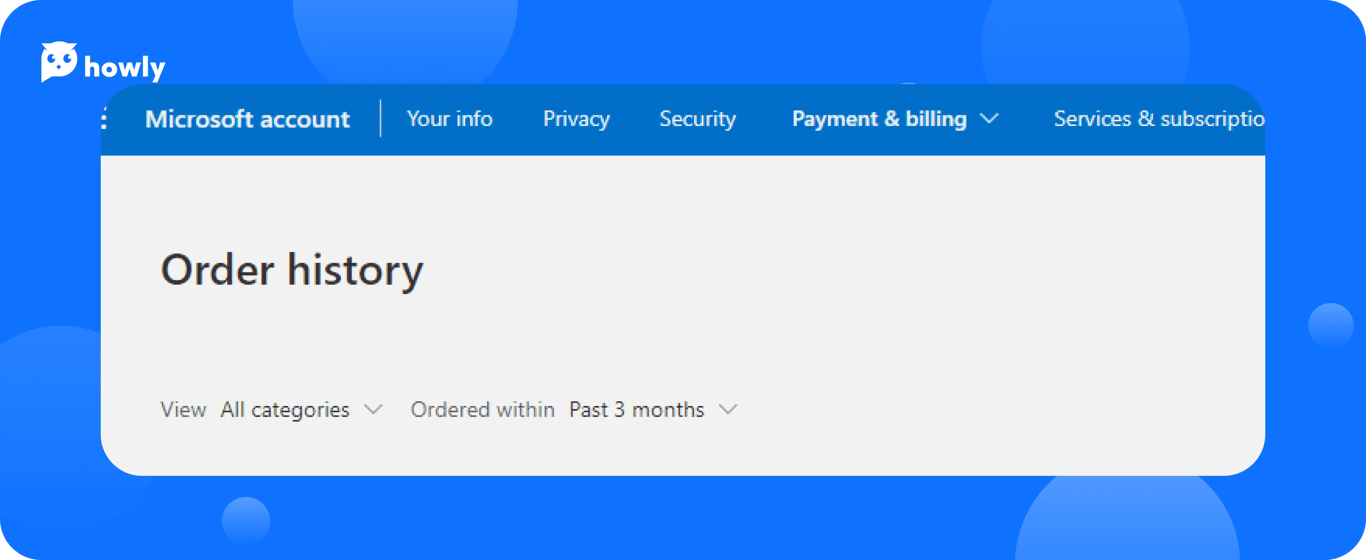 If you didn't see any receipt for confirmation of your "Microsoft Everde" bill in your email, check the account history:
Sign in to account.microsoft.com.
Choose Payment and billing → Order History.
Compare your billing history with the receipts.
Do it gradually and precisely, and check the tiniest details of the report. That's how you can find out that the mysterious "Microsoft 425 6816830 WA" bill in most cases is the recurring charge for Office 365, and the "Redmond WA a1010eusd02" card statement is the Microsoft - Minecraft Realms charge.
Helpful tip: Sometimes orders' shipping and billing dates may not match. It's fine if you preorder something or order some physical items. Your order could split, so you have two different billings. At the same time, Microsoft could combine multiple orders in one shipment. That's why your orders and the final bill may look drastically different.
Other reasons why you may get charged
If none options above suit your Microsoft Everde charge, you may see an unexpected statement because of the causes:
Recurring billing. You have some subscription and Microsoft may change its cost. They usually notify users about this, but sometimes those letters go straight to the Spam folder.
The old pre-order finally shipped. Maybe you pre-order some games a few months ago, and now it has finally been released.
You have a previously declined charge. It was charged repeatedly.
It's the first time you have used this card to pay for Microsoft services. They charged a few dollars for verifying, which will be renewed in a few days.
You recently canceled some orders on their store. Don't worry, this temporary charge will disappear and you'll get your money back from this charge.
Check every account that is linked to your card. It can be that your family member has made an in-app purchase, so the application automatically withdraws money from your card. But if you still can't find out what may cause the "Microsoft Way 1 Redmond WA" bill, we recommend you ask the Microsoft help agents. Don't waste your time asking on forums, they will always redirect you to private conversations where they ask for personal details like your email, full name, and card information.
How to secure yourself from the unauthorized Microsoft Redmond charge?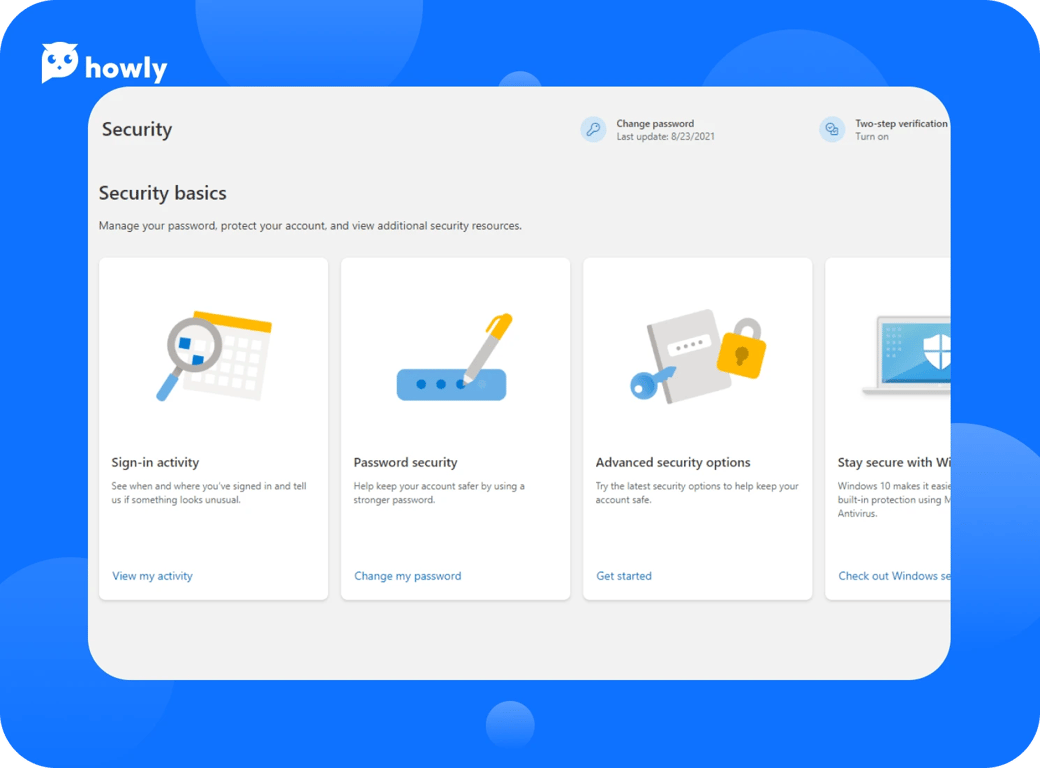 If you find out your card has been compromised, we hardly recommend you call the bank. Ask the representative to re-release your card with a new number. But if you are sure that this purchase was made by someone who has access to the synced Microsoft account, try this guide:
Go to the Microsoft website.
Open Security → Advanced.
Sign out everywhere.
This action will sign you out from every linked device, including the Xbox. The only device with an open session will be this current one. Also, you can change the payment method. We recommend you create a digital-only card with limited money in it. Top it up only before the payment or 1-2 before recurring billing. That's how you can be sure that no one steals the money from your main card.
F.A.Q.
How can I view my Microsoft Redmond WA charges?
To view your Microsoft Redmond WA charges, sign in to your account and navigate to the billing section. Here, you'll be able to see a breakdown of all charges, including any subscriptions or recurring payments.
Why do I have a charge from Microsoft Redmond WA on my bank statement?
A charge from Microsoft Redmond WA on your bank statement may indicate a purchase or subscription from Microsoft services or products. Review your purchase history to identify the charge or contact Microsoft support for assistance.
How can I dispute a Microsoft Redmond WA charge?
If you believe there is an error with your Microsoft Redmond WA charges, contact Microsoft support as soon as possible. They will investigate the charge and work to resolve any issues.
Conclusion
As you see, there are no mysteries in weird "Microsoft Everde Redmond WA charge" statements. That's how Microsoft updates you that there was a recent buying operation from an account that is synced with your card. Usually, those unexpected charges are recurring payments or old pre-orders that you may forget about.
If you have linked your card to Xbox, or a relative's account, ask them about recent purchases. Maybe they buy a new application, start a new subscription, or pre-order something to surprise you as a present.
But if it's not you or your relatives, we strongly recommend you sign out from every device, change the billing information and contact Microsoft customer support to get a refund.