The huge advantage of modern technology is that we're only one call or message away from people we love, and it doesn't even matter how many hundreds or thousands of kilometers separate us. The importance of powerful cellular connectivity is difficult to overestimate. So it's quite annoying when you just hear such a dear "Hello" on the other end, and the call suddenly breaks. iPhone 12 call issues are not uncommon. But luckily, we know the solutions!
Before we start
Save your time and let professionals resolve your issue in minutes!
Want to start solving your problem immediately? Experienced Howly troubleshooters can fix your issue ASAP. They're already waiting for you in the chat!
The benefits you'll get while troubleshooting your issue with Howly experts:
Qualified help with laptops HDD

Quick advice right in your device 24/7/365

Expert reply within 60 seconds

Clear step-by-step guidance

Limitless number of follow-up questions

Understanding and empathetic help till your laptop HDD issue is fully resolved

All answers you need in one place
Trouble-proof solutions to iPhone 12 calling issues
Giving calls and sending messages are the basis of the phone's functionality. What is the point of buying a costly device if it doesn't even perform its primary functions, turning into a useless piece of metal? And when you purchase an iPhone 12, you want to enjoy all its power to the fullest, whether your device is new or second-hand. So it's really frustrating to encounter an iPhone 12 dropped calls error out of the blue. Let's puzzle out the causes of this bug and explore the best solutions to fix your Apple phone quickly!
Force restart to fix minor glitches
iPhone 12 and iPhone 12 Pro calling issues are often caused by simple firmware glitches. And reboot works well for fixing various technical errors, as it closes all programs and stops running processes.
We advise you to do a full phone shutdown for the best results:
Open Settings > tap General > select Shut Down.
Turn off your gadget by dragging the slider.
Let the phone rest for about 20 seconds, and then turn it on.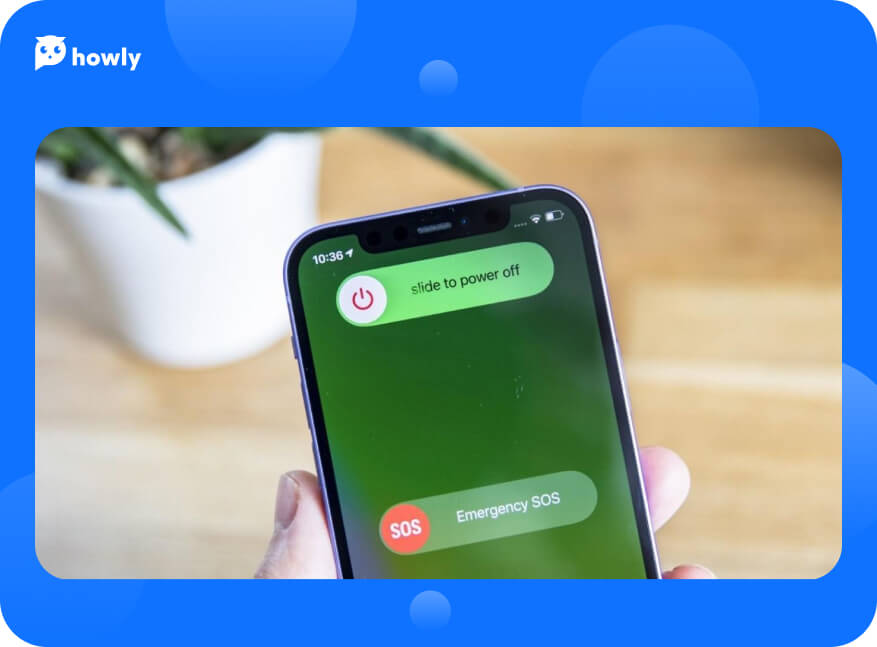 Update your operating system or carrier settings
Your device may work improperly or slowly or trigger iPhone calls dropping if there are some updates that you need to install. It's possible to update iOS in two ways (check to see if your device is Internet-connected):
Method 1:
Enter Settings > hit General > spot and tap Software Update.
Is there a firmware file? Tap Install Now.
Method 2 (more complex):
Run iTunes on your PC.
Connect your iPhone 12 via a charging cable or USB.
Head to the Device tab.
Open the Summary tab.
Hit the Update button.
The carrier update also turns out to be a good iPhone 12 dropping calls fix. The procedure is simple. Make just a few clicks:
Enter Settings > hit General > select About.
If the system prompts an update, tap on it and confirm.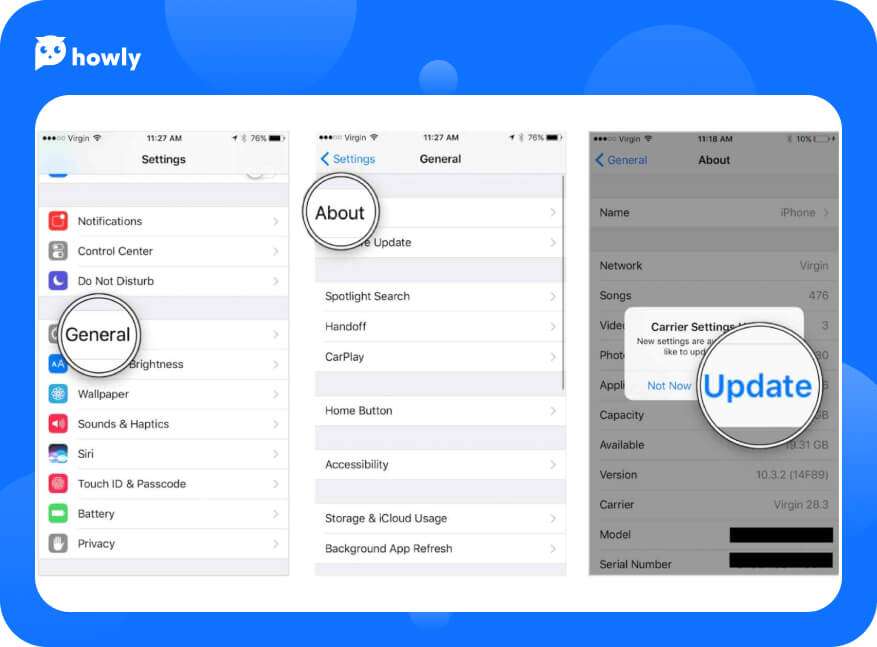 Switch the Airplane Mode on and off
Perhaps the problem of dropping iPhone calls lies in buggy wireless antennas or network glitches. To fix the situation and refresh the cellular connection, try switching the Airplane Mode on and off:
Enter Settings > spot Airplane Mode > hit the slider to turn it on.
Wait 20-30 seconds and hit the slider again to turn off the mode.
Or:
Head to Control Center with a light swipe down.
Hit the Airplane Mode icon.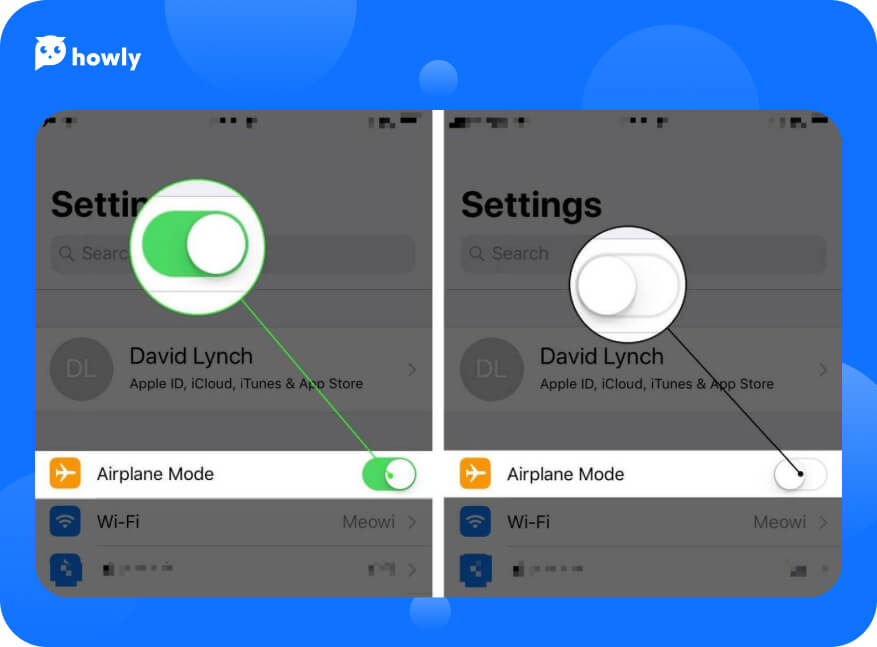 Repair faulty network settings
Corrupted network settings are another possible cause of dropped calls on iPhone 12. This sometimes happens for no apparent reason. Keep in mind that a network settings reset is a nice option to repair your problem, but your VPN, Wi-Fi, and Bluetooth settings will be lost.
Steps to follow:
Enter Settings > hit General> select Transfer or Reset iPhone > tap on the Reset button.
Choose the Reset Network Settings option.
Provide your passcode.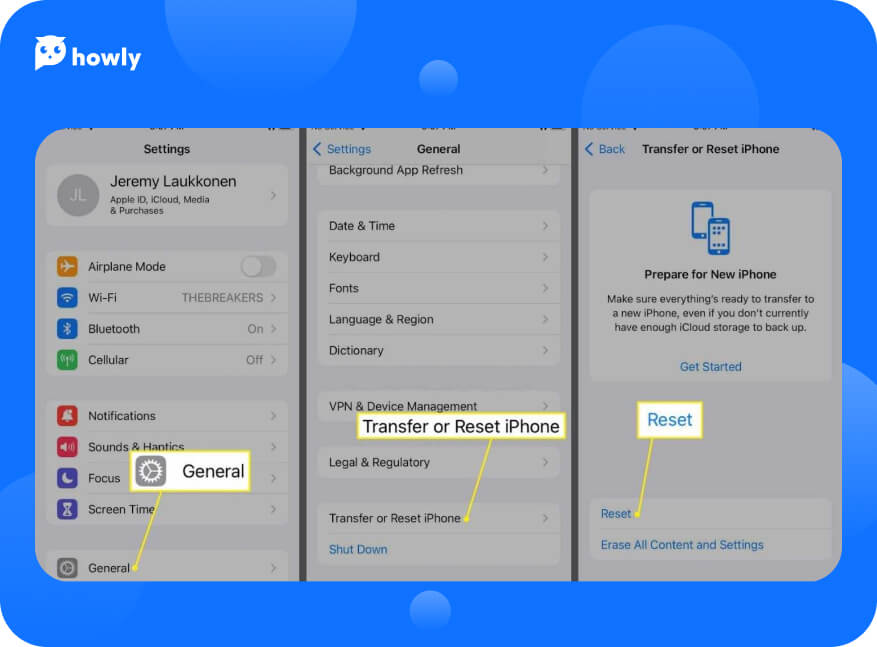 Remove and check your SIM card
Many users wonder, "Why does my iPhone drop calls?" without even suspecting that this is a SIM card to blame. And so, an incorrectly inserted or damaged card does cause problems with calls and messages on your iPhone 12.
Here's a possible solution:
Turn off your device.
Get out the SIM tray with the ejector tool or push pin.
Get out the SIM card and check it for damage or dirt.
Replace the card if it's damaged.
Insert the card into the SIM tray and turn on the device.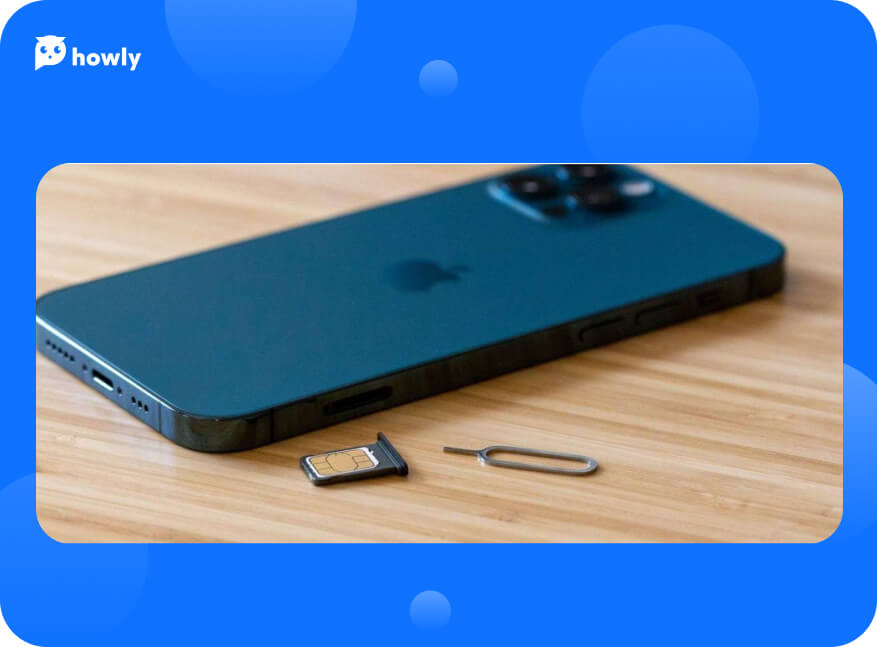 Fix Date & Time settings
If the date and time are set incorrectly, it's no wonder your iPhone 12 keeps dropping calls. What's more, wrong settings often lead to many other phone issues, so it's better to fix the error as soon as possible.
What to do? It's simple:
Enter Settings > hit General > go to the Date & Time tab.
Tap Set Automatically.
Check that the Time Zone is also set correctly.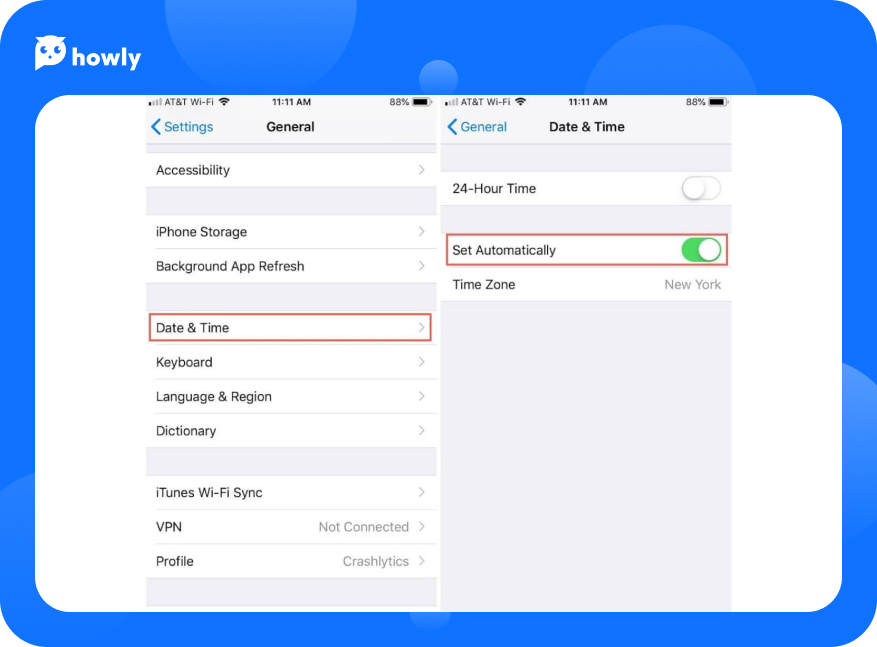 Close apps you don't use
When there are too many applications working in the background, your device simply can't take another action, and thus, you're faced with the "iPhone 12 calls breaking up" issue. It's not necessary to close all your tools, but the more tasks you end, the better your Apple phone will perform.
Here's how to quit background programs:
Swipe up by bringing your finger to the center of the screen.
Scroll right or left to view the running programs.
Swipe up on the application you seek to quit.
iPhone 12 is a decent brainchild of Apple as it's in many ways better than previous models. But still, the device isn't perfect, just like any other technological product. And dropping calls is one of the most significant bugs users report about. After all, it prevents you from keeping in touch with those who are dear to you and can even spoil other areas of your life, for example, your work. Fortunately, the problem can be solved, and we've told you how.
Find it difficult to fix your iPhone 12 or iPhone 12 Pro Max calling issues on your own? It's time to remedy the situation! Get in touch with Howly, and our highly-qualified experts will solve your calling problem in minutes!
FAQ
My iPhone 12 not receiving calls. How to fix that?
Perhaps calls are disabled on your iPhone 12. The problem isn't difficult to solve. Enter Settings > tap Cellular > scroll down and select Calls on Other Devices. Then enable calls and tap OK.
Why is my iPhone dropping calls?
If your phone keeps ending calls, it could be due to system bugs, an outdated iOS, wrong network settings, too many apps running, and a faulty SIM card. Even incorrect date, time, and time zone settings may cause iPhone 12 call problems.
Where to look for call settings on iPhone 12?
You'll find iPhone 12 call settings by going to the Phone tab in the Settings menu. Thus, you can view the list of available customization options and adjust them at your convenience. Some iPhone call settings are also located in the Cellular tab.
Summary
Despite the seriousness of the issue, it's fairly easy to get iPhone 12 dropped calls fixed. That's why this guide will be useful to you. Check out what you can do to force your Apple phone calls to function properly:
Restart your phone.
Update carrier and iOS settings.
Turn Airplane Mode on and off.
Check and fix Network settings.
Check your SIM card and replace it if damaged.
Adjust Date & Time settings.
Quit background applications.
These tips work for both iPhone 12 and iPhone 12 Pro Max and will help you fix your calling issue as quickly as possible. Take care of your device, and it'll serve you well!