Don't know how to remove scratches from Apple Watch? With these 5 easy steps, you will be able to quickly fix your scratched Apple Watch screen. This article will tell you how you can smooth out the surface and mask damage with the help of various attachments, ranging from materials you have at home to professional polishes.
Before we start
Save your time and let professionals resolve your issue in minutes!
Want to start solving your problem immediately? Experienced Howly troubleshooters can fix your issue ASAP. They're already waiting for you in the chat!
The benefits you'll get while troubleshooting your issue with Howly experts:
Qualified help with laptops HDD

Quick advice right in your device 24/7/365

Expert reply within 60 seconds

Clear step-by-step guidance

Limitless number of follow-up questions

Understanding and empathetic help till your laptop HDD issue is fully resolved

All answers you need in one place
The screen of your Apple Watch, by its nature, is very sensitive to mechanical impacts: it may fall, scuff, or simply rub against something. Sometimes it happens to all of us that we just accidentally drop the watch or handle it carelessly, which results in a crack on the entire screen or some scratches that ruin the look of the AppleWatch so much. So, how can you easily fix scratches on the Apple Watch face at home?
Step 1: Check the damage
First, try checking it out yourself. Take a look at the damage and determine: is the screen broken? Is there a deformation of the shape of the case, or maybe there are visible signs of damage to internal components (shutdown, overheating, freezing of the "apple")? This quick check-up must be done to understand whether it is possible to fix scratches from Apple Watch yourself, and, if not, to provide the service center master with a full picture of what has happened.
Step 2: Find out if your local tech store has a professional polish
In tech stores, you can find different kinds of professional polish that will help you get rid of scratches on the Apple Watch screen. The method of applying such protection is usually to apply a thick coating to the clean glass and, after some time, remove this coating from the surface. There are separate instructions for each screen protector that you should follow.
Step 3: Try GLAZ Liquid
A good example of a professional Apple Watch scratch remover is GLAZ Liquid. This product penetrates even the most minor gaps, fills them, and seals the scratch. After applying the liquid, scratches on the screen are almost guaranteed to disappear. Pro polish is specifically designed for deeper scratches. Its smooth glide is one of the good features that not only maintain the visual appearance of the screen but is also easy to use on the touch display.
Additional equipment you will need includes:
Isopropyl alcohol;
Regular cloth (such as microfibre or silk cloth);
sterile pad.
These simple steps may help you get scratches off the Apple Watch screen:
Apply Isopropyl alcohol to a special cloth and wipe the screen with it.
Remove the liquid off the screen with a regular cloth, such as microfibre or silk cloth. Do not use paper towels. Make sure it is lint-free after you finish the process.
Saturate the pad with liquid glass, then slowly and evenly polish the Apple Watch screen. Afterward, a subtle film or many tiny liquid pearls should appear.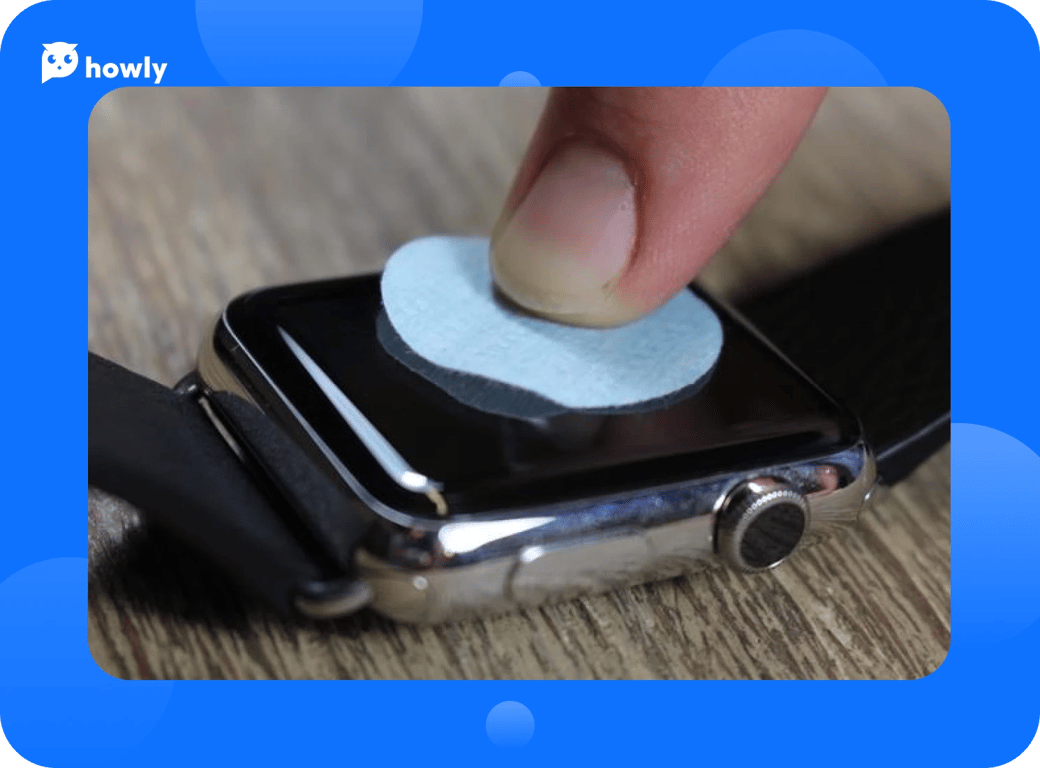 If small droplets form on the screen, simply continue to rub the solution until they dissolve and the surface is evenly covered with a layer of liquid.
A very important step now is to spread the liquid over the entire screen.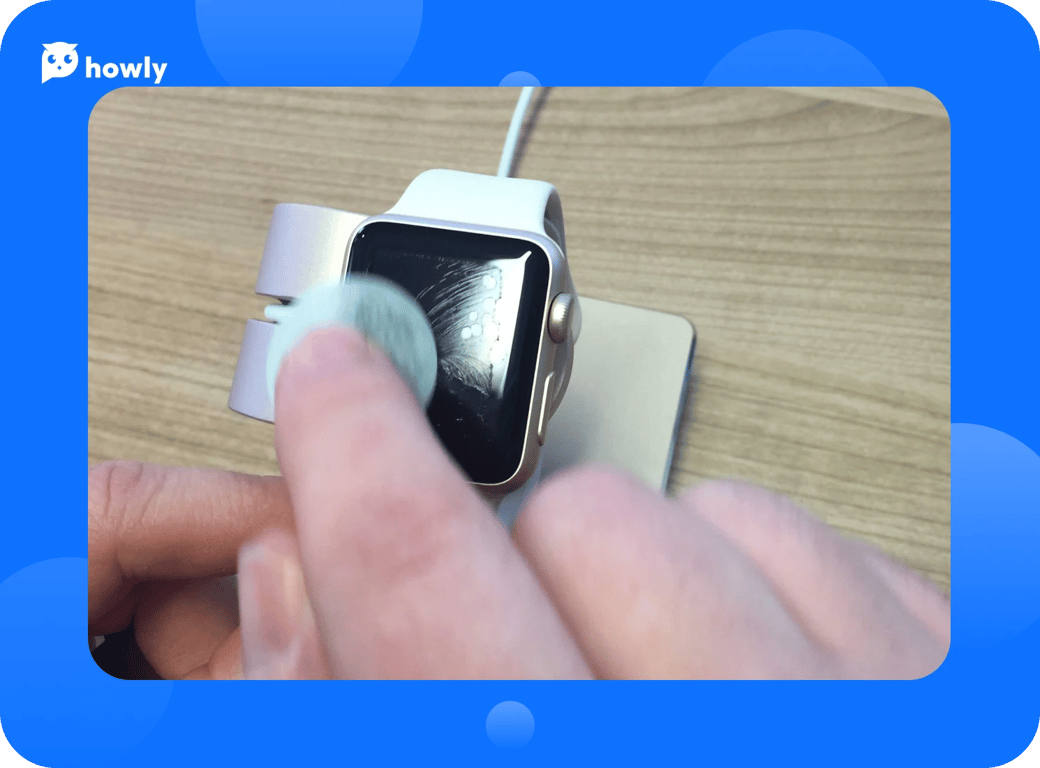 Let the liquid glass dry for exactly one minute. Possibly, a subtle cloudy layer will form.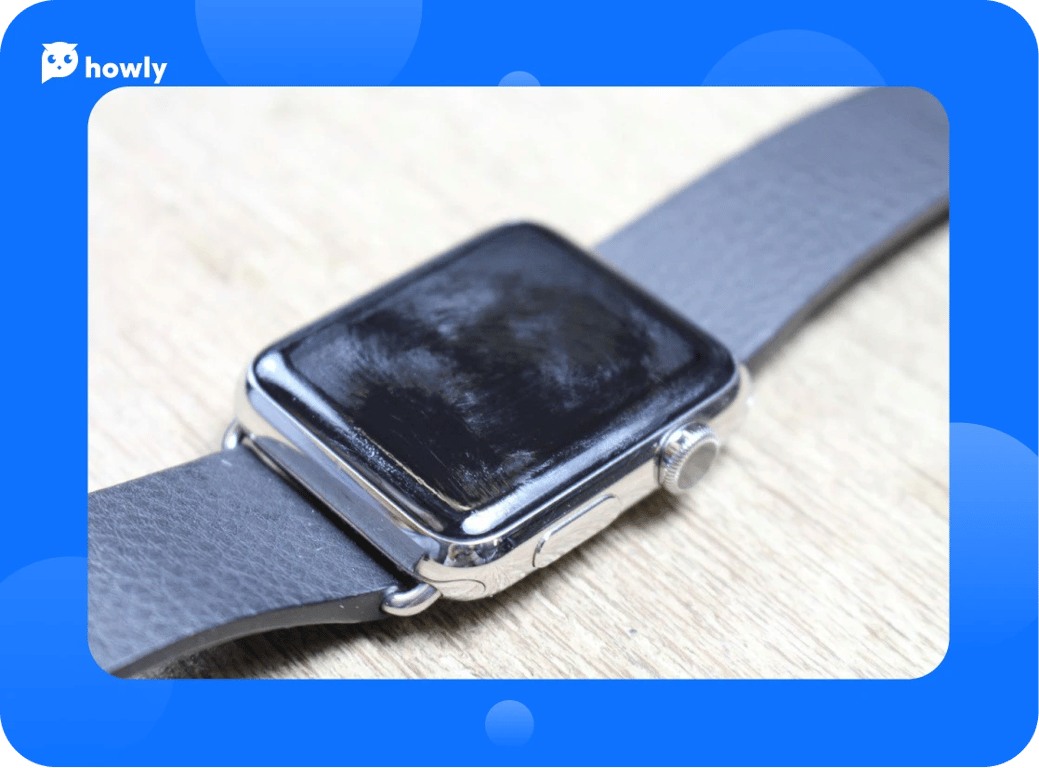 Carefully wipe the screen with a microfiber cloth until it shines. Again, make sure it is lint-free when you are done;
Wash your hands.
Note: While the watch is fully usable after the liquid has dried, we recommend waiting 24 hours for the protective layer to harden fully. 36 hours is the maximum time for the liquid glass to harden. If you start using the watch earlier, you risk getting small scratches.
Step 4: Surely, you have toothpaste at home?
It turns out that the toothpaste that everyone has in the bathroom will help to cope with some cracks or scratches that may have appeared after dropping your device.
You should be able to remove scratches from Apple Watch in three simple steps:
Start removing scratches on the glass of a smartwatch with toothpaste by applying it in a thin layer to the display surface;
Rub the paste in a circular motion, and then wait a bit for it to dry;
Use a slightly moistened microfiber or cotton pad and polish the display surface in a circular motion until the scratches disappear.
However, toothpaste is not always a solution, as it is not a professional Apple Watch scratch repair.  Unfortunately, scratches, especially deep ones, can rarely be removed with toothpaste. It may help only after applying significant (in terms of intensity) efforts.
Step 5: Nothing works? Go to Apple!
If the damage on the screen is severe and none of the methods above worked for you, try to find the nearest repair center, where professionals will help you get scratches out of your Apple Watch. They will diagnose and determine the extent of damage and use all the original parts. This is very important because it depends on how the Apple Watch will look and work after repair, and that's why it's better to go to the verified store.
Sometimes it is possible to solve the problem by reinstalling the protective glass - the upper or outer part of the display model. If the damage is severe, you will have to change the entire display.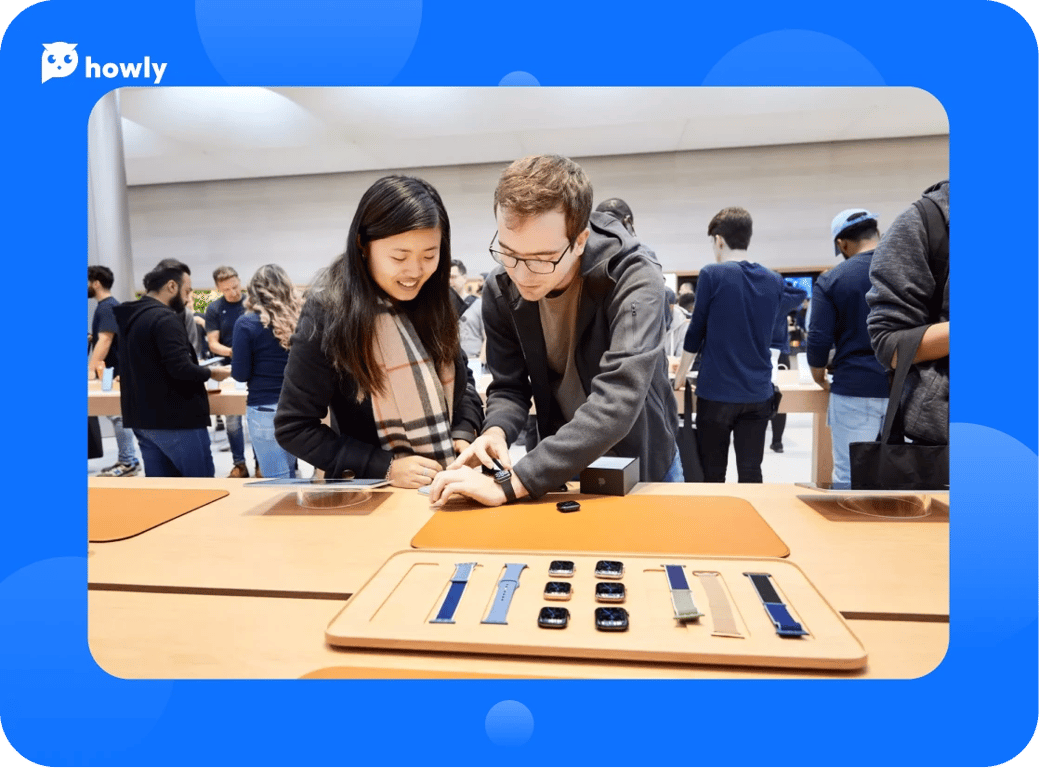 Quick Tip. How to prepare your Apple Watch for screen scratch repair?
Install the latest version of iOS on your iPhone. Back up your iPhone data, which also includes Apple Watch data backup. Charge your iPhone and Apple Watch.
Final thoughts
In conclusion, if your Apple Watch screen is broken, don't panic - there are very few breakdowns that are actually beyond repair. Nowadays, there are many easy ways to get rid of scratches on the Apple Watch.
The important thing is to react in time, not to wear a broken bracelet on your hand and if you can't fix the problem on your own – contact the service center, where professionals will be happy to help you with the problem.