Sometimes users are faced with the question of how to recover TextNow number, mainly due to violation of customer conditions. TextNow has a feature to keep your account active indefinitely, you just need to send a message from the app at least once a day from your free number. There is also the possibility of the Lock In Number or Ad Free+ functions, which block the number in the account for the duration of the subscription. However, this does not always guarantee that you will not have to restore your phone number TextNow. In our guide, we will tell you in steps how to recover TextNow account.
Before we start
Save your time and let professionals resolve your issue in minutes!
Want to start solving your problem immediately? Experienced Howly troubleshooters can fix your issue ASAP. They're already waiting for you in the chat!
The benefits you'll get while troubleshooting your issue with Howly experts:
Qualified help with laptops HDD

Quick advice right in your device 24/7/365

Expert reply within 60 seconds

Clear step-by-step guidance

Limitless number of follow-up questions

Understanding and empathetic help till your laptop HDD issue is fully resolved

All answers you need in one place
If you still haven't resolved the problem after reading our tips — don't waste time and contact Howly specialists. Our services include diagnosing and helping with  TextNow account recovery.
Troubleshooting solutions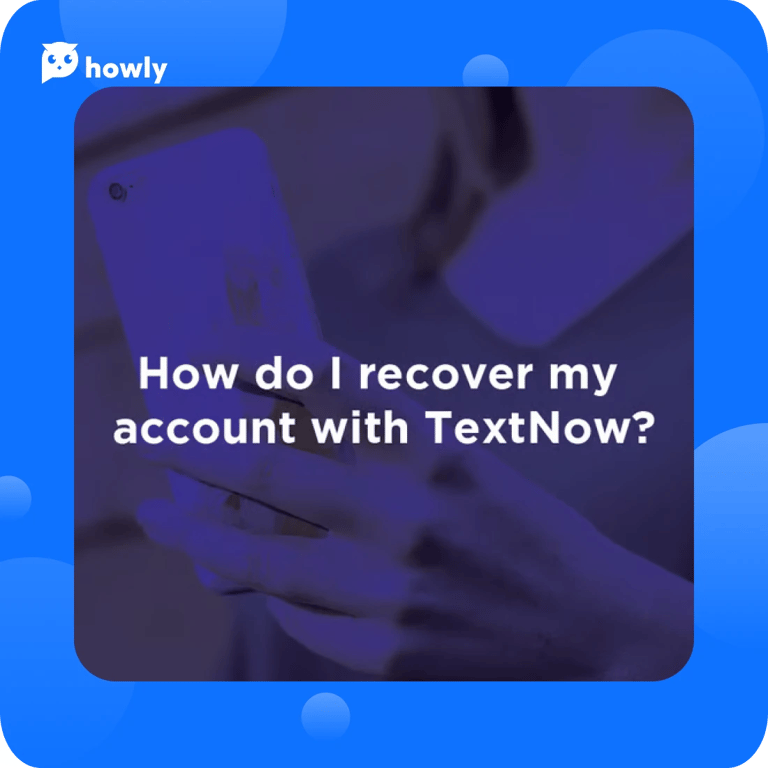 If you are interested in how to log into TextNow with phone number to your account but have problems with access, check whether you have entered all your data correctly during the sign-in email address, or username and password. If you cannot remember your password or username and data input takes a long period of time, go to the link Forgot? on the Log In page.
It is also important to check on the phone whether the Internet is enabled on the phone and whether your SIM card is functioning properly.
Sometimes the problem may be that you are using an old version of the app. You can update it in the Play Store for Android and in the App Store for iOS to solve the problem of how to recover TextNow account.
However, the app currently only works on iPhone 14 and Android 7 versions.
Another problem you might not expect with TextNow account recovery is that you are using a VPN.
In addition to solving the problem of how to recover TextNow account, you can perform the steps:
Open the TextNow app.
Click Activate device in the main menu.
The application will display the status of your account along with the Reactivate account option.
The system will allow you to add a new plan.
Select the appropriate plan from the available TextNow options listed in the app and finish by clicking Activate Phone.
Your account may also be blocked if you use too much data, as this is considered a violation of TextNow's fair use policy.
If it happens to you, it can be stopped only after various corrective actions are taken by a TextNow representative. They can include:
Reduction of streaming audio and video without Wi-Fi.
Connecting the phone to the home Wi-Fi network.
Limiting the use of data by applications on your phone.
At the moment, it is impossible to return the old account number, due to the fact that this number is assigned to another person.
TextNow Customer Support
You can recover a suspended TextNow account by contacting TextNow online support using the chat feature at the bottom right of the page and they will tell you how to recover TextNow account. Alternativ decision - you can use the TextNow app.
Recovery by Email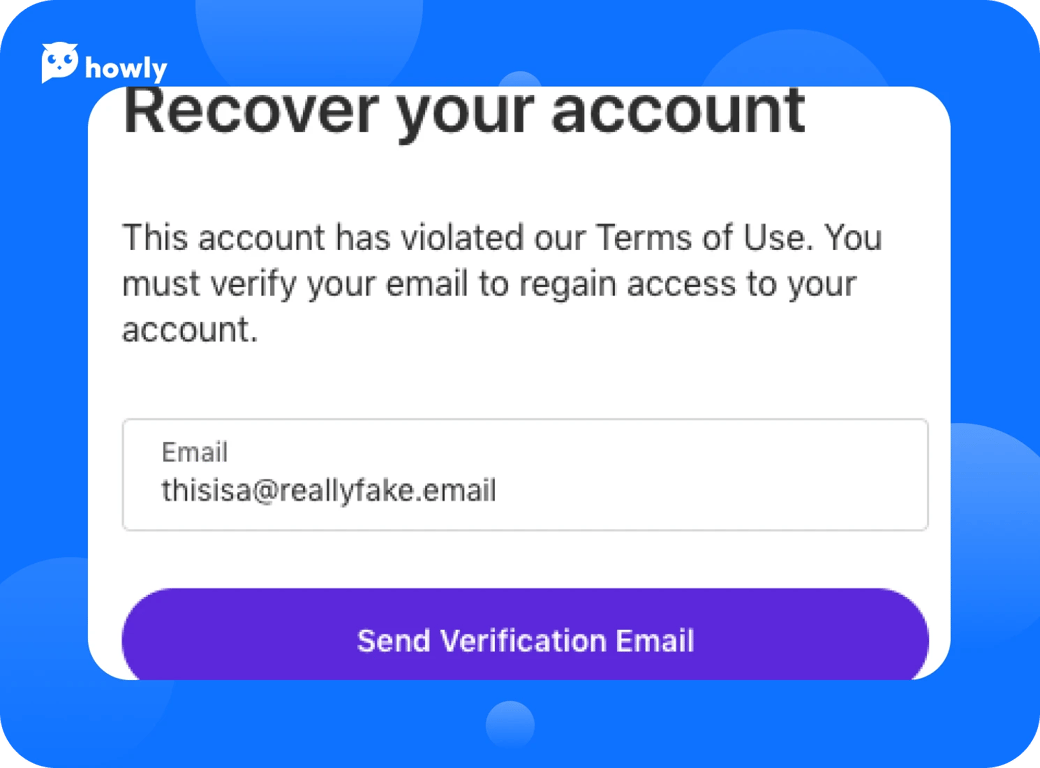 If you asked how to recover TextNow account and you cannot log into your account, you may have had some kind of violation. This means that your account has been flagged by spam filters. Any future violations may cause your account to be permanently disabled. If you see a window Restore Account, you can restore access to your account by verifying your email address.
If you have forgotten your password, you can try to restore your account also using an email from your phone or computer:
Enter the email address.
Click on the confirmation of sending the letter.
Check your email.
Click on the link in the confirmation.
After clicking on the link, click Continue and confirm the email address.
Put the proportions on the icons that you have read Terms of Service.
Click Confirm email address.
Click Back to login to return to the login page.
Other methods
If you are wondering how to get a new TextNow number, the solution is the method outlined below:
Go to the app on your phone and tap the Menu icon, then tap Settings.
Click on the Account window.
Click on the Text and Number window;
After that, press confirm the Number to save the changes.
Also, when solving the question of how to recover TextNow account, you can add payment methods to increase the balance of your account or make changes to the payment method. In the login area, click Manage Payments to edit or add a debit or credit card to your account. Click "Retry Payment" to make your TextNow account recovery.
If no previous attempts have helped you and you see a message that the account is blocked, then your number and account are no longer available, and unfortunately, you will not be able to resolve it.
F.A.Q.
How to restore a suspended TextNow account?
You can recover a suspended TextNow account by contacting TextNow support online using the chat function at the bottom right of the page. You can also use the TextNow app.
What if my number is deleted?
You can create a new account number. To do this, enter the code of your region and TextNow will register you with a new number.
What if I can't log in?
Check whether you entered all the data correctly. If it didn't help, click on the link Forgot? and reset your password.
Conclusion
In this guide, we have shown the most effective ways to recover TextNow account. But if you can contact the Howly experts for faster and better care, we'll find out how to recover TextNow account and give you tips on how to prevent it from happening again. We will quickly determine why the shutdown occurs and offer an adequate solution to the issue.