On modern TVs, sound delay troubles are not unusual. Even the top TVs on the market experience them. If this is relevant to you, don't freak out, we've got you!
Before we start
Save your time and let professionals resolve your issue in minutes!
Want to start solving your problem immediately? Experienced Howly troubleshooters can fix your issue ASAP. They're already waiting for you in the chat!
The benefits you'll get while troubleshooting your issue with Howly experts:
Qualified help with laptops HDD

Quick advice right in your device 24/7/365

Expert reply within 60 seconds

Clear step-by-step guidance

Limitless number of follow-up questions

Understanding and empathetic help till your laptop HDD issue is fully resolved

All answers you need in one place
Why do I have a sound delay on TV?
It is possible for audio and video to be out of sync in several situations:
When a video disc or Blu-ray player is attached, the issue can be triggered by a weak signal or the disc itself.
If a home entertainment system has a digital optical cable, there may be a sound delay on the TV that has to be manually adjusted. There could even be a configuration on the TV itself that is the root of the problem.
The audio may be slowed if the TV is attached to a speaker unit or a game system (through an HDMI connection or optical cord) because of time lag in the soundbar or game system platform's acoustics.
1. Directly connect the soundbar to the head device and turn off HDMI ARC output
When you have HDMI ARC or optical fiber connector on your music center, player, or speaker unit, sound delays on TV frequently occur.
The audio signal must travel further than the visual signal, which causes the lag. Although the video signal goes from the sender to the TV, the sound travels from the sender to the TV and then to the loudspeaker or home system.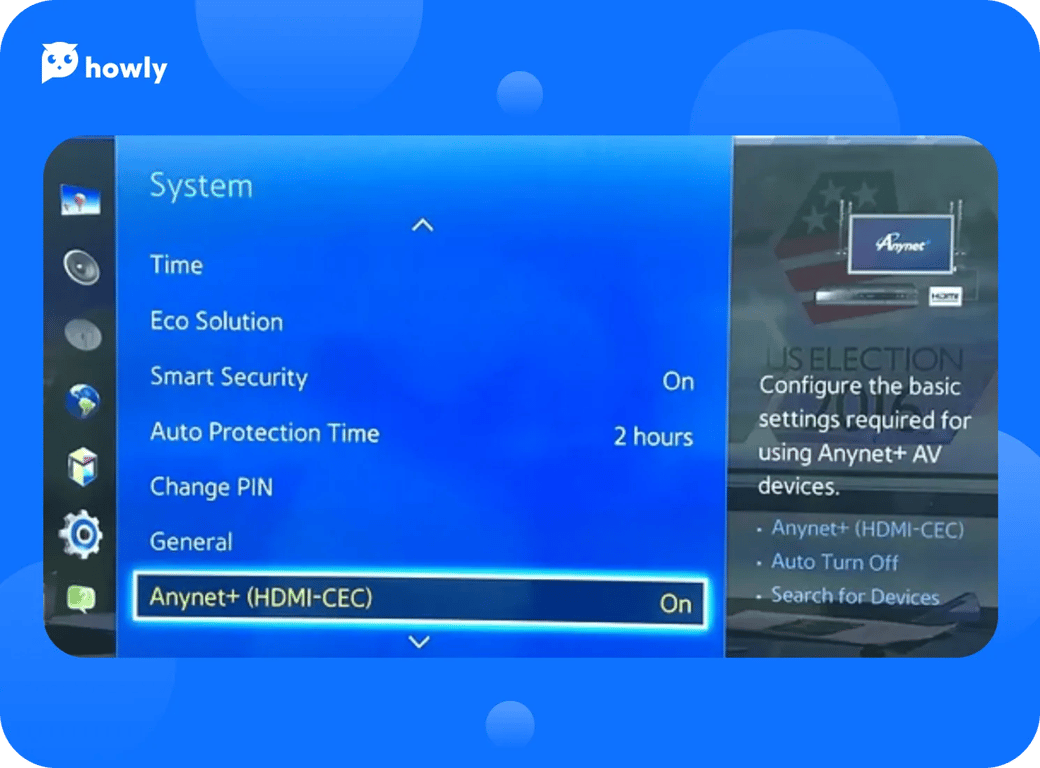 You might have viewed the video before the speaker unpacks the audio stream. The music will follow the visual by a few nanoseconds. To fix it, follow these steps:
On your controller, select the MENU/HOME icon.
Access settings.
Choose sound options.
Select Sound/audio from the menu.
Deactivate HDMI ARC/CEC.
Directly link your source device to your speaker.
2.Set new sound preferences
Setting the audio parameters on your TV is one of the most straightforward solutions for audio problems. Numerous problems, including sound delays on TV, echo, and lack of audio, will be resolved with this hack: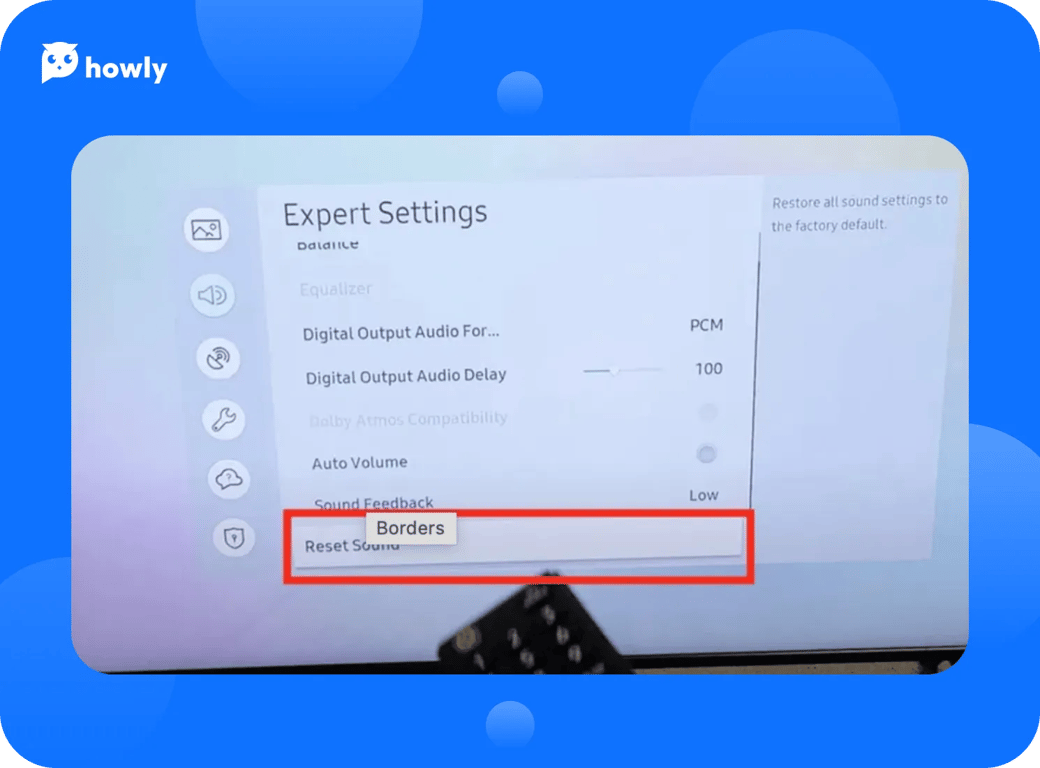 On your controller, hold the MENU/HOME option.
Access system settings.
Access the advanced system options page.
Access the sound settings.
Choose the Reset TV audio/picture settings option.
3. Reattach the TV to the source device
You may have sound delays on TV for various reasons, but one of the most frequently disregarded is a faulty connection.
Verify that the wires accompanying these gadgets are put in appropriately and safely. Remove every wire from your TV and source gadget, then reconnect each one at a time.
Your cables may be defective if the problem is still not fixed. Consider changing them out for fresh ones.
4. Turn the game mode on and off
The majority of TVs provide a Game Mode option that allows the TV to be set up to skip many control units, decreasing the period of time necessary for the TV to manage visual data while playing games.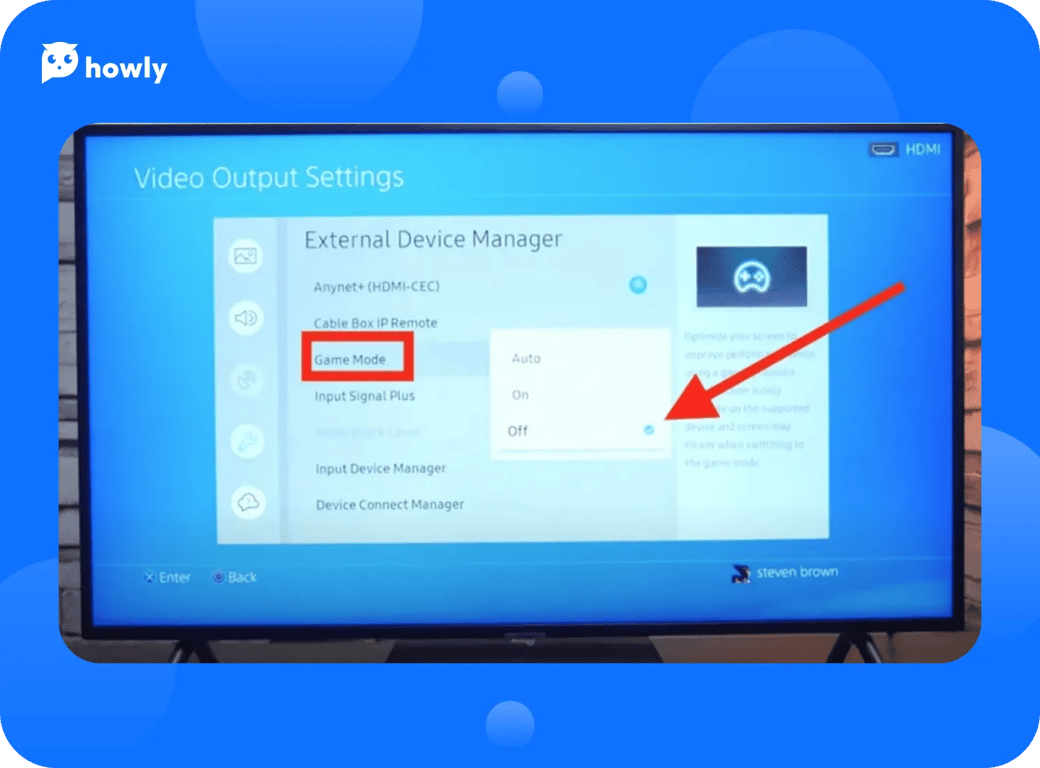 Activating Game Mode while playing video games can help reduce sound latency. When watching TV or playing a Blu-ray drive, deactivate Game Mode to avoid synchronization issues:
Switch on the TV.
Find the HOME switch on the remote control.
Move into the settings.
Decide on a photo or image modification.
Select an alternative viewing mode, such as picture mode.
Deactivate the Game Mode as required.
5. Erase cache
Think about erasing the cache if a specific program is causing sound lags on your TV.
Your TV's cache is a data storage area that gathers temporary data to speed up program loading.
Your TV's capacity can get overloaded with cached data over time, which might cause it to freeze and cause other problems like sound delays.
Your TV's functionality may be restored, and sound delay on TV may be avoided by clearing the cache:
Start your TV.
Find the HOME option.
Access settings.
Choose Your Applications.
Access the Manage Installed Applications section.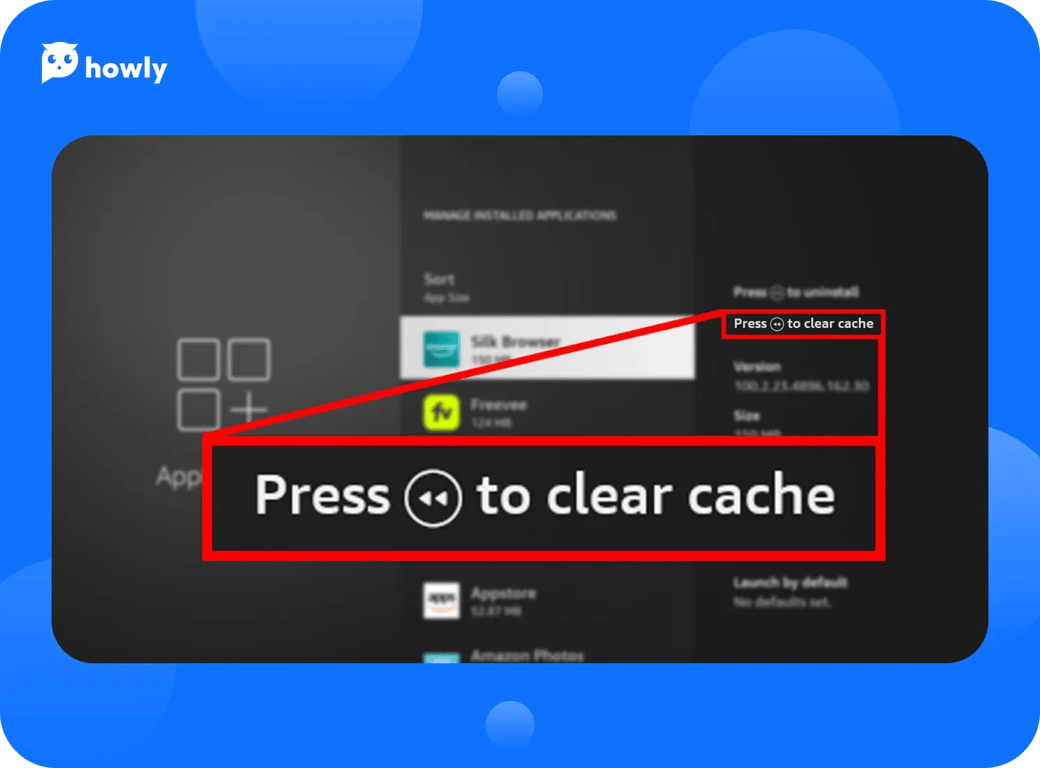 After choosing each program individually, click Clear cache.
6. Shut off background apps
A large amount of pre-installed apps are included with smart TVs. Although some of these applications are helpful, others take up space.
Certain apps will install naturally and operate in the quiet when your TV first turns on.
If several background apps are active, your TV may freeze or experience sound delays. Closing programs you are not currently using is the quickest fix for this issue:
Find the HOME icon.
Access settings.
Choose Your Applications.
Access the Manage Installed Applications section.
Select Force Stop next to the app you wish to terminate.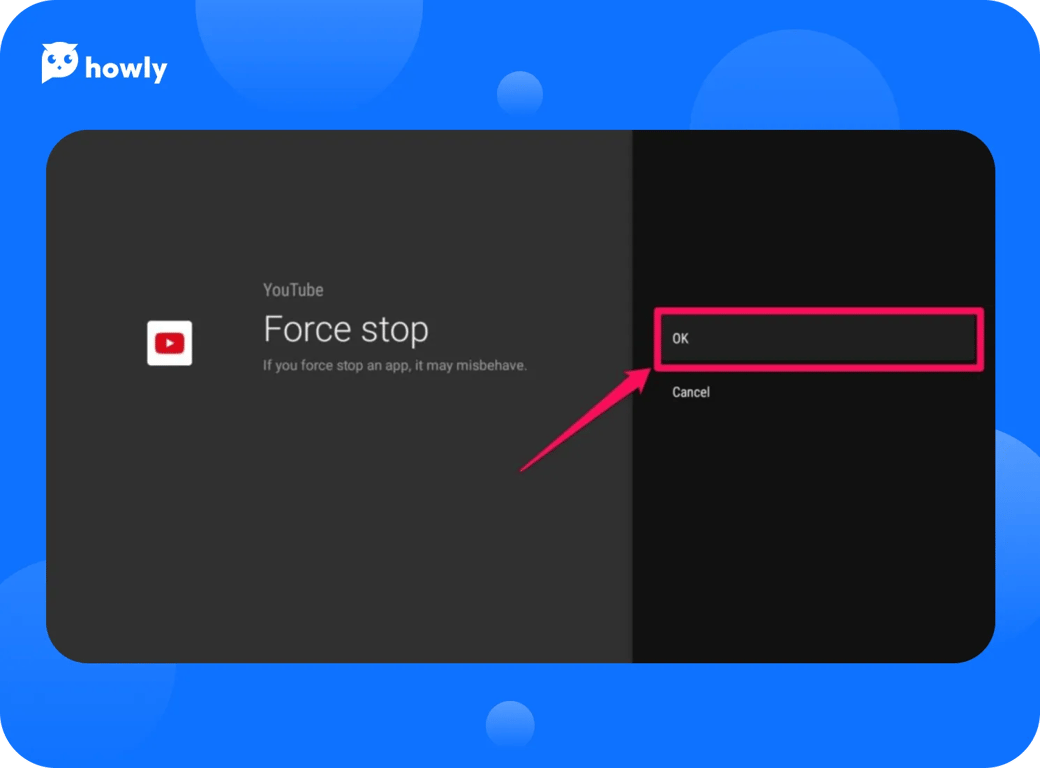 Additionally, you want to think about removing all unused programs.
7. Find an alternate streaming app
For some reason, an app you are using may be to blame for a need to fix a sound delay on TV. You can hear sound delays on TV while streaming data from an internet source due to problems with the particular app.
Try choosing and installing a different streaming app after you've established that the app is the cause of your audio issues.
8. Factory reset your TV
Everything on your TV will be deleted after a factory reset, leaving only the pre-installed applications, making your TV like new. Nevertheless, this procedure can help with some problems, notably sound delays:
Push the Home icon on the controller for your TV. Click Settings in the drop-down list.
Find Storage and Reset.
Go for Factory Data Reset.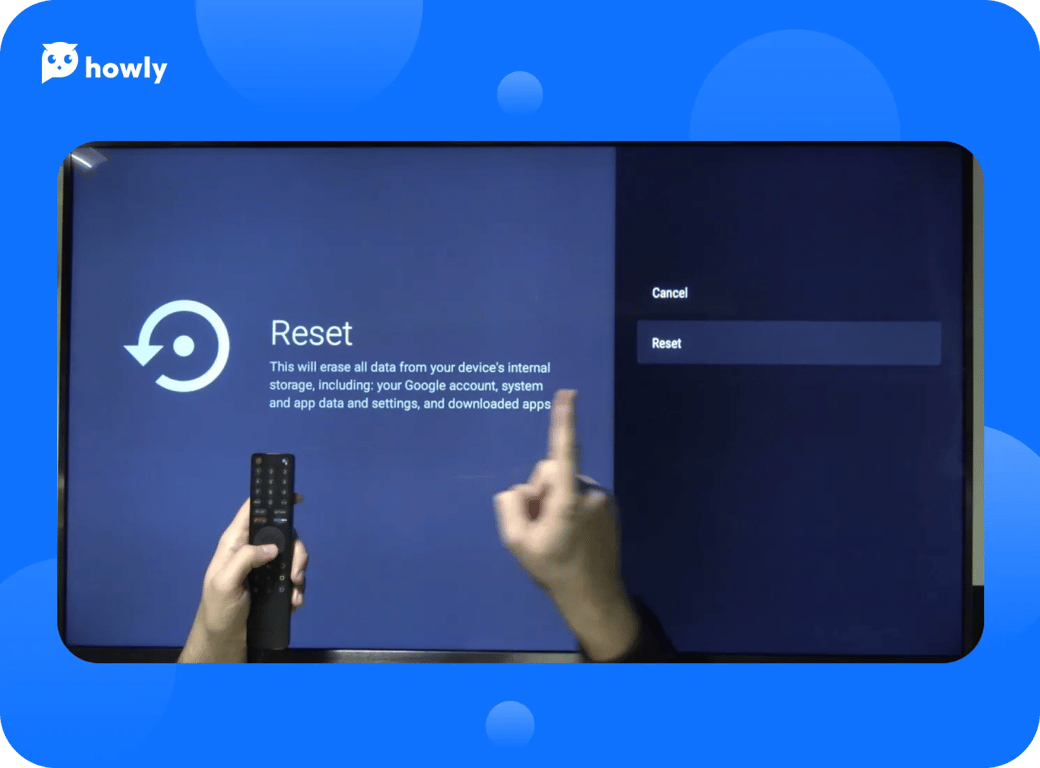 9. Update Your TV's Firmware
The software on your TV may need to be updated to address sound delays.
It could be time to upgrade the operating system on your TV if you've tried all the suggestions above and nothing appears to be working.
Manufacturers frequently offer revived updates to improve bugs and other problems with their devices.
Conclusion
It may be unsettling when you watch someone on television, and the sound doesn't sync with their mouth. Fortunately, there are a couple of straightforward solutions to solve this issue. Discover how to fix sound delay on TV by trying 9 simple hacks from our Howly article!