Unfortunately, touchscreen issues on iPhones are now quite common. The reasons for the iPhone screen issues can be both external factors and breakdowns inside the device. In this article, we will describe the possible options for breakage and share tips on how to fix a non-sensitive iPhone screen.
Before we start
Save your time and let professionals resolve your issue in minutes!
Want to start solving your problem immediately? Experienced Howly troubleshooters can fix your issue ASAP. They're already waiting for you in the chat!
The benefits you'll get while troubleshooting your issue with Howly experts:
Qualified help with laptops HDD

Quick advice right in your device 24/7/365

Expert reply within 60 seconds

Clear step-by-step guidance

Limitless number of follow-up questions

Understanding and empathetic help till your laptop HDD issue is fully resolved

All answers you need in one place
Most common problems with your iPhone screen
There are many reasons why the iPhone screen may not respond to your touch. The most popular are moisture, dust inside, and mechanical damage. Partial screen operation or difficulty typing are the main indicators of this error. Low ambient temperature can also cause poor operation of your iPhone screen.
Let's consider why the display of your Apple gadget may not work properly.
Software issues. If the screen of your iPhone is not responding to touch, the cause may be a problem with the iOS software (firmware) or with the device itself.
Dirty screen. Dirt can also be the reason why the iPhone screen is not working. Such a seemingly small thing can greatly affect the performance of the iPhone screen sensor. The first thing you can do is take a close look at the screen in bright sunlight. Make sure it is free of moisture, food crumbs, or grease.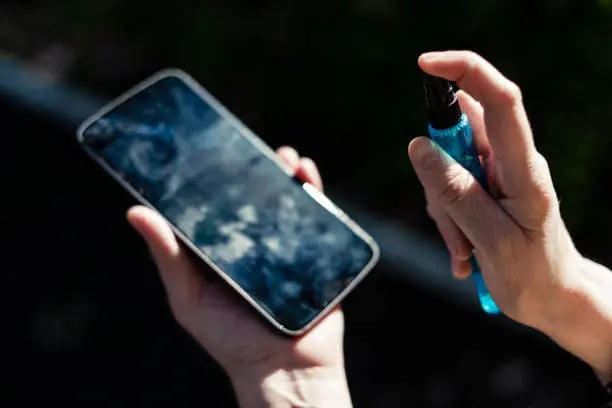 Phone damage. If you have dropped your phone's screen, it might be severely damaged and not respond to your touch. The iPhone screen is more than just what you hold in your palm, so problems may not be noticeable at first glance. For example, a drop impact can weaken or damage the thin layers of a phone's touch screen.
Often the part of the screen may stop working due to hitting moisture inside the body. In the last case, the cause of the issue may not only be a broken module but also a break in any of the cables after the fall.
Unfortunately, such damage is invisible. To identify it, you need to take your iPhone to the service center to diagnose it using hardware. Be ready that, in this case, it will take time and money to fix your iPhone screen issues.
Next, we will tell you how to fix the unresponsive iPhone screen.
Reboot your iPhone
Software problems may arise for a variety of reasons. The easiest thing you can do to fix an unresponsive iPhone screen is to turn your phone off and on again. If you can't reboot your gadget because the screen does not respond to your touch, use the side keys depending on your iPhone model.
Try a hard reset
Another thing you can do is to hard reset your device. This method should only be used if the ordinary reboot didn't work. The disadvantages of this type of reboot are erasing of all data and possible problems with the software. The last cases are rare, but they should not be neglected anyway.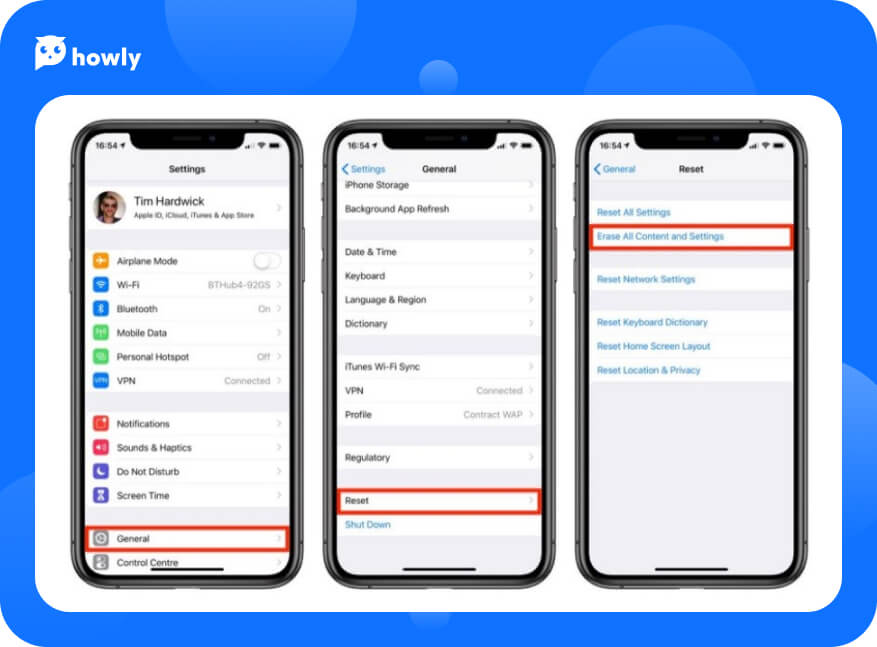 But before using this method of troubleshooting iPhone touchscreen issues, you should back up your iPhone. There are 3 ways to do it.
By connecting iPhone to a computer
By launching iTunes ;
Using iCloud.
Find the application problems and fix them
You may have noticed that your iPhone screen is not responding to touch only when you enable a specific app. This usually indicates that the problem is not in the device, but in the application itself. If this app is important to you and you don't want to delete it permanently, you should update it or delete it and download it again. After all the manipulations, do not forget to check the operation of the screen.
Update iPhone to solve the problem
This is the most unexpected unresponsive screen error for many owners of Apple devices. In such a case, a screen does not stop working completely. Failure can happen only with brightness settings - the screen image remains, but users can't see it.
Here should draw attention to the firmware, or rather, to failures in its work. They may appear immediately after the premature shutdown of the phone due to low charge batteries in scheduled update time.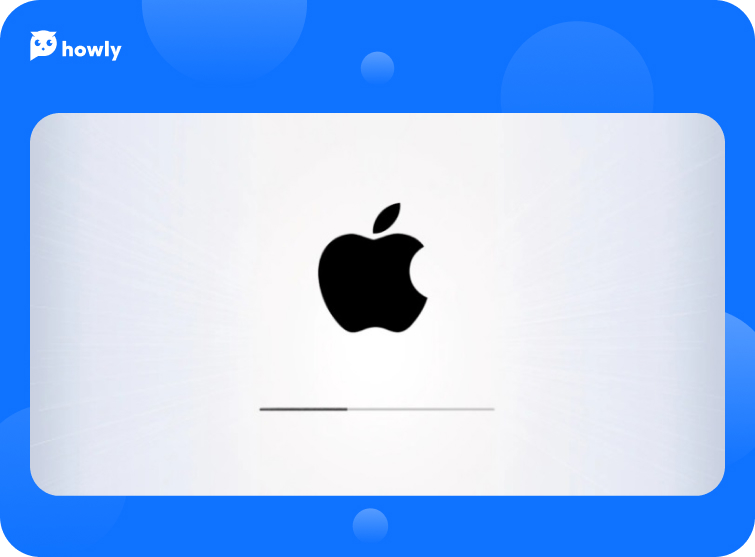 For a solution, do the following:
Roll back the device to factory settings. Please keep in mind that ​​all the data will be deleted. Ways of backing it up were described earlier in the article.
Install new firmware for iPhone screen troubleshooting.
You can deal with the first point on your own, but do not forget to transfer a piece of important information on your Mac or in cloud storage. The second option is suitable for those who have experience in reinstallation work and software security.
Clean your device from viruses
There are many malware programs that could infect the system with a virus and make your iPhone screen unresponsive. The anti-virus apps and official support service will always help to cope with this type of iPhone screen troubleshooting.
Replace the screen
Another answer to the question "How to fix the touchscreen on the iPhone?" is to replace the protective glass or even the whole front panel. Unlike the first generations of the iPhone, all smartphones Apple from iPhone 4 to the current use inseparable modules with touch panels. This means that if the iPhone screen is not responding and the solutions mentioned above didn't work, you should take your device to the service center. There the matrix master will not just change the iPhone glass but replace the entire front panel assembly.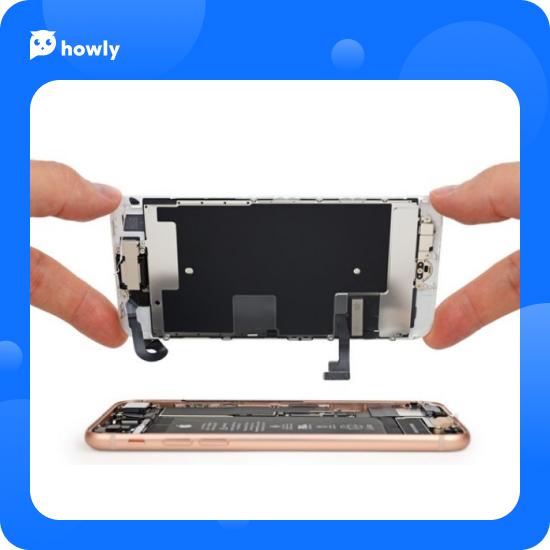 Unfortunately, if you have noticed that the sensory screen of the iPhone does not respond to clicks in a certain area's screen completely, a sole decision is a complete replacement screen. However, thanks to the modular system, the master can do it very quickly.
What to do if your iPhone got wet and the screen failed?
There is no worse breakdown than the one caused by humidity. Many screen issues may appear after flooding smartphones with the water. There is a possibility that the iPhone screen won't work after getting wet.
However, if your iPhone model is water-resistant, you can skip this paragraph.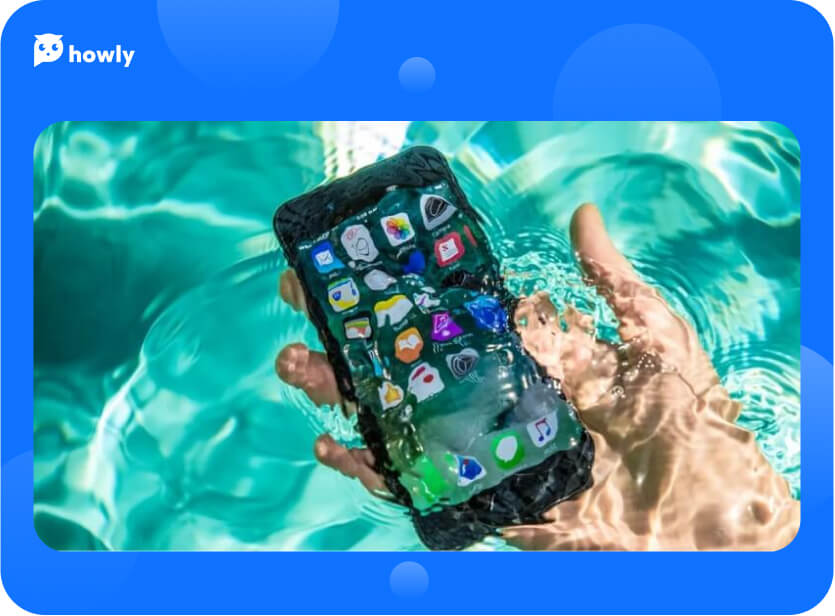 Straightaway after contact with water, the smartphone should be wrapped in a dry towel. Then you should wait until it drains superfluous liquid. Then the gadget is necessary to dry thoroughly, but without using the hot air.
After such an incident, the iPhone screen may stop working and often ceases to respond to any actions of the user and this can mean one thing - complete replacement of faulty components.
Other methods to fix unresponsive iPhone screen
Simulate the removal of the battery
Because iPhones have a non-removable battery, it is recommended to use a reset to simulate the removal of the battery. Note that iPhone screen failures can occur due to temperature changes or other external factors. But it is also worth remembering that frequent reboots can affect your data. To reboot your device, you need to use key combinations for your particular model of iPhone.
We recommend that you backup your data from time to time to keep it safe.
Free some memory
When the iPhone does not have enough memory, the screen may also become unresponsive.
Make sure your iPhone has enough free storage space. You can check this in Settings > General > Storage & Usage > Storage Management. Try to free up at least a few hundred MB, if not a few GB, as iOS starts to run inefficiently with less memory.
Removing unused programs is an easy way to recover some memory.
Disconnect all accessories from your device
Also, touchscreen issues on the iPhone may be related to the connected accessories.
We recommend disconnecting them and then checking the operation of the device.
Make sure your iPhone is not in the DFU mode
In the Device Firmware Update (or DFU) mode, your iPhone does not show visible signs of life (control volume buttons do not work, and there are no images on display).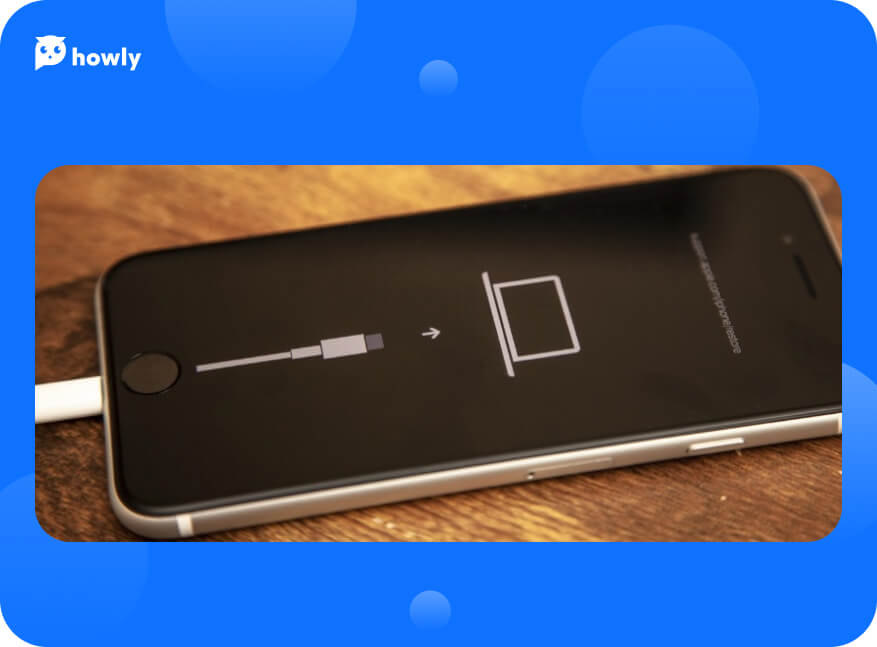 In this mode, Apple devices work without a shell-loading operating room system, so the display of your iPhone does not display a picture, and the device does not respond to pressing the "Power" and "Home" buttons separately.
DFU mode is used for recovery or iPhone firmware updates in cases where ordinary iTunes facilities can not execute necessary operations.
In some cases, DFU mode may eliminate systemic crashes in the iPhone, allowing the device to reboot to normal mode.
So, how to understand whether your device is in DFU mode or not? You should release the Sleep or Power button but, at the same time, continue holding the Home button (for old iPhone models) or Volume down button for iPhone 7 and newer models for at least 5 seconds. If your screen is staying black, your phone may be in DFU mode.
Turn to Apple Service
If all these tips do not help and the iPhone screen does not respond to touch, the best solution is to contact a service center specializing in such failures.
We recommend turning to official service centers and stores. In this case, you can be sure that masters will be qualified and certified to work with Apple equipment and that they will have the original details needed to fix your iPhone screen that does not respond to touch.
Please note that the Apple warranty usually does not cover the damage, only manufacturing defects. So be prepared that the service center employee will inspect your iPhone for additional damage and inform you of the estimated price.
F.A.Q.
How to get my iPhone out of DFU mode?
You just need to make a few movements with your fingers. Quickly press and release the "Volume +" button, repeat the action with the "Volume -" button, then hold the Side power button until you see the familiar Apple logo. Wait for iOS to boot.
Can iPhone screen replacement fix touchscreen problems?
Screen replacement solves only hardware issues. If the non-responsive screen occurs due to software-related bugs, the situation won't change after you install a new screen. Therefore, you should first identify the cause of the problem and then fix it.
How to clean the iPhone screen to make it work?
An unresponsive screen is often caused by severe contamination. The easiest way to remove dirt is to use a lint-free, soft cloth slightly moistened with alcohol. Don't use floor or window cleaners, bleach, and other similar cleaning agents, as they will damage your screen even more.
Conclusion 
We hope that these tips and tricks will help you fix your unresponsive iPhone screen and continue enjoying your Apple device.