PopSocket has many useful functions despite being so small. It can serve as your device's stand, grip, small storage, and cord wrap. As PopSockets are so handy, people easily get used to them.
Before we start
Save your time and let professionals resolve your issue in minutes!
Want to start solving your problem immediately? Experienced Howly troubleshooters can fix your issue ASAP. They're already waiting for you in the chat!
The benefits you'll get while troubleshooting your issue with Howly experts:
Qualified help with laptops HDD

Quick advice right in your device 24/7/365

Expert reply within 60 seconds

Clear step-by-step guidance

Limitless number of follow-up questions

Understanding and empathetic help till your laptop HDD issue is fully resolved

All answers you need in one place
Everything breaks, and a PopSocket is not an exception. But if you can't find any visible damage, your chances of fixing your PopSocket are pretty high.
Here, we will describe typical PopSocket problems and solutions to them. Read this article to find out how to fix a broken PopSocket and why you may have issues with it.
How to Fix a PopSocket That Came Apart
PopSockets' design allows you to detach and assemble them without any damage. Introduced in 2020, new PopGrips even have swappable caps with different designs.
Depending on the part that came off, we will explain how to reattach a PopSocket in each case.
How to Reattach PopSocket Top to Base
PopSocket grip can come off base because you rotate or disposition it. Such movements can unlock the grip. If your PopSocket's funnel has come off, you can easily attach it. Just follow the guide below.
Here's how to reattach a PopSocket to the base:
Collapse the grip. Press the funnel, so it becomes flat.
Place the funnel in the middle of the base. Make sure the smaller end of the funnel is right above the hole in the center of the sticky pad.
Push the funnel. It shouldn't be too hard or too easy. Just create a steady pressure and wait for a couple of seconds in this position.
Turn the funnel. Keep pushing it so it stays in the base. Then, rotate it 90 degrees in any direction. If you hear a click, it means the funnel is locked.
Check the grip. Pull the PopSocket a little. You should not be able to detach it from the base.
If the PopSocket comes off base again, repeat the cycle and add more pressure when attaching the funnel.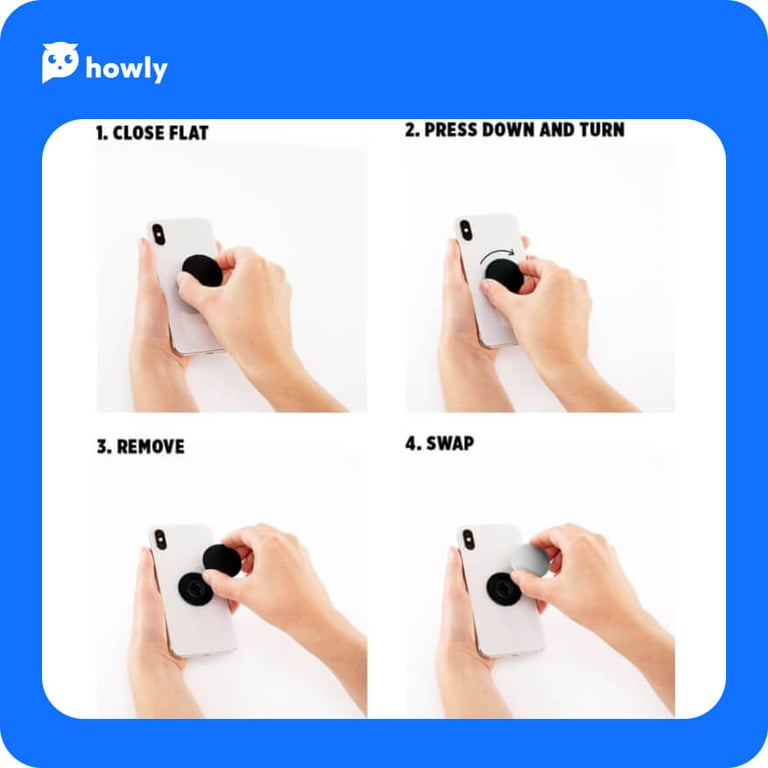 How to Fix a PopSocket Top
When your cap detached from the funnel: first, collapse the funnel. Then find four small slots at the top of it. Insert all the tabs into these slots one by one. Make sure that the cap fits into all of them. Then press it like a button until you hear a loud pop.
When the mount at the bottom of the funnel is detached: remove the mount from the sticky base using a tweezer or a piece of cloth for a better grip. Widen the smaller edge of the funnel with pliers and put the mount back on.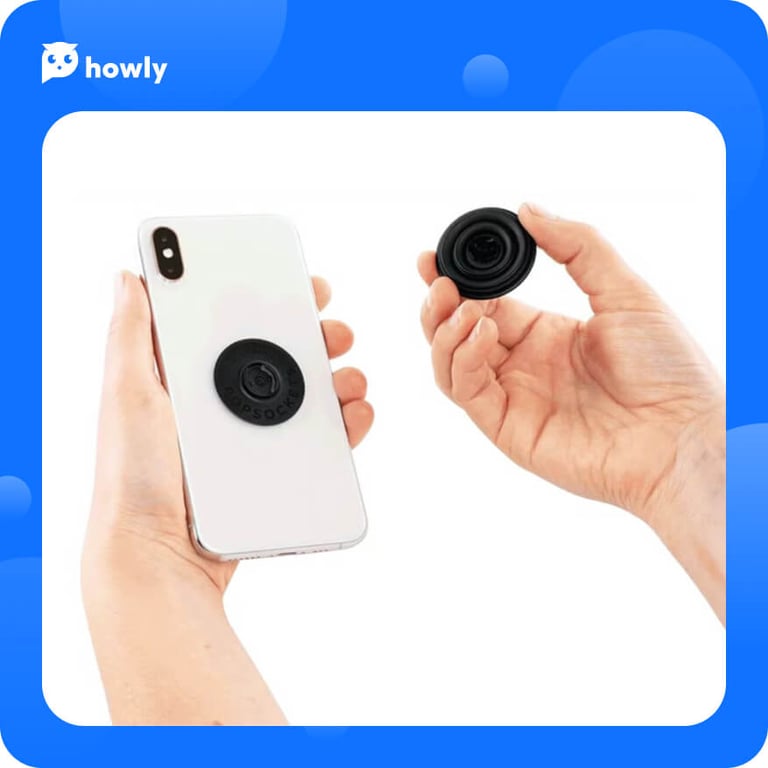 How to Fix a PopSocket Without Tabs
You need to act pretty much the same. Push the cap and wait for the pop. Then you can expand the funnel to make sure that the grip is secure.
PopSocket Top Won't Come Off
To detach the funnel, rotate it by 90 degrees. After hearing a click, you can release the grip from the base. Check the base for dirt, dust, or sand if you have trouble turning the top. Remove the contamination.
If you need to remove the cap, look for four tabs at the top edge of the funnel. Press on one of them and start pulling the cap. The tab should come out of the slot. Then repeat it with the rest of the locks. It doesn't require much strength, so don't pull too hard.
How to Put a PopSocket Back On
Original PopSockets can restick up to 100 times. If your PopSocket keeps falling off, the surface or sticky gel is the problem.
It does not work that well with such surfaces as leather and silicone. Textured, fluffy, and waterproof cases are not the best match too. Also, iPhone 8, 8+, and X have anti-fingerprint glass, which makes it harder to stick. You need to apply an additional disk for these phone models before attaching a PopGrip.
You can reactivate the gel to fix your PopSocket:
Rinse a little warm water on the adhesive side or place it under running water.
Clean it from all the debris and dust.
Let it dry for 5-10 minutes. Better to not use towels or kleenex.
Reattach the PopSocket when it becomes sticky again.
Avoid exposing a dry PopSocket to air for more than 15 minutes to prevent the gel from drying out.
How to Change a PopSocket
Just flatten the funnel and peel the PopSocket off. You can remove a PopSocket using your nail, an ID or credit card, or even dental floss. It can be a bit easier if you use a PopMini. But even if not - it generally does not require much effort. After removing your Popsocket, just replace it with a new one.
Unless your PopSocket is broken, you can swap its cap using the instructions above instead of replacing the whole thing.
How to Fix PopSocket Backspin
As for some PopSocket tops, spinning can be their feature. Check if you have bought a spinning top. In this case, only the cap can spin easily, but not the funnel.
Here's what you can do if your PopSocket is not supposed to spin:
Glue the funnel to the base if you don't plan to replace it with another top. Then, put a little bit of glue and attach the funnel as usual.
Put a bit of electric tape on the mount of the funnel. In this way, the grip becomes tighter, and you can replace the top.
This problem might be the result of spinning your PopSocket too often. That is why don't spin it after you have fixed the issue.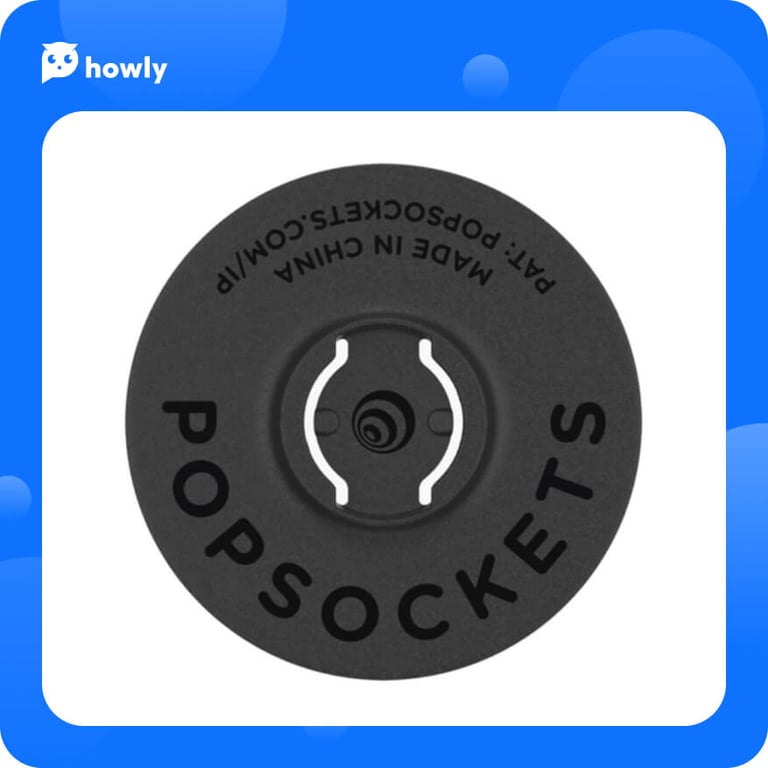 Additional Tips
Use a PopWallet if you want to make your PopGrip even more useful. You can put a couple of cards, a folded piece of paper, or a receipt there.
Don't put your phone in tight pockets. Your PopSocket can get stuck and become defective when you pull it out.
Better buy original PopSockets so that they last longer. Or at least don't buy the cheapest option you can find. It will save you from thinking about how to fix your PopSocket.
Don't expand and collapse your PopSocket too often. It can be satisfying and even becomes a habit for some people. But your PopSockets have limits of collapsing and expanding before the grip breaks. It can be up to 12 000 times for an original item.
Reassemble your broken PopSocket before throwing it away. Some of the parts might still be usable. So you can keep them as spare parts for your next PopSocket.
Look for options before buying a new PopSocket. For example, you can buy a top or base separately. It saves your money and is more eco-friendly.
Use two PopSockets for bigger devices. They work well with tablets and e-books too.
F.A.Q.
Should I use PopSocket at all?
PopSocket is a small but useful device that makes phone usage more convenient. It's really handy for reaching phone buttons, watching videos, and taking photos. You should try the accessory, especially since it's inexpensive.
Is it possible to stick a PopSocket on a silicone case?
Yes, PopSockets work great on any surface, including silicone. Just make sure you stick the accessory securely. Clean your case, stick the PopSocket and wait 24 hours before using it.
Can PopSocket damage my phone?
PopSockets use a strong adhesive that can damage or leave a mark on your phone if you remove the accessory carelessly. Moreover, the sticky gel can damage leather cases, so if you have one, you should attach your PopSocket directly to the phone base.
Final Thoughts
We hope that your PopSocket has been reassembled and functions perfectly now. Thank you for reading the article and using our tips. Share this information with your friends if you find it useful.
Let's sum up the main points of this article:
You can easily detach and reattach a PopSocket's parts.
Most PopSockets have swappable tops with different designs.
To detach a PopSocket funnel, you need to rotate in by 90 degrees and pull. Do the same in reverse to attach it.
To detach a PopSocket cap, you must press the tabs and pull it. Do the same in reverse to attach it.
You can peel a PopSocket off any surface using a card.
A quick rinse will reactivate the sticky gel on a PopSocket's base.
Finally, you can fix PopSocket backspin using glue or electric tape.