ScoreSense is one of those advantageous online services committed to making your life easier. The platform offers plenty of simple and efficient tools for convenient credit monitoring. Indeed, it gives you an opportunity to keep an eye on your credit history, fix inaccuracies on the report, get credit insights, and detect threats to your identity. But why do people want to cancel a Score membership if the service is so great? Even though the reasons vary, most customers claim to find a better deal at a cheaper price, while others report various service issues, including unwarranted charges and poor credit advice.
Before we start
Save your time and let professionals resolve your issue in minutes!
Want to start solving your problem immediately? Experienced Howly troubleshooters can fix your issue ASAP. They're already waiting for you in the chat!
The benefits you'll get while troubleshooting your issue with Howly experts:
Qualified help with laptops HDD

Quick advice right in your device 24/7/365

Expert reply within 60 seconds

Clear step-by-step guidance

Limitless number of follow-up questions

Understanding and empathetic help till your laptop HDD issue is fully resolved

All answers you need in one place
Of course, monitoring your credit situation is important for your financial well-being, but if you find the service useless or simply dissatisfied with its tools, you should know how to cancel a ScoreSense membership properly. Luckily, the procedure is straightforward, and you can complete it by contacting their customer support. Howly has already gathered all the information you need to know. So, let's learn how to cancel your Score and more!
Information to prepare before you cancel ScoreSense
In general, you can reach out to the support team and cancel an OTL ScoreSense membership via online chat, phone call, or email. But irrespective of the option you choose, it's beneficial to have some of your information at hand in advance. Hence, this is what you'll need for cancellation:
Your personal details. A customer support representative will definitely ask your first and last name as well as your date of birth. You'll hardly forget this data, but we still have to mention this.
Member ID. This is a kind of membership confirmation proving that you're a real person subscribed to the service. You can find your Member ID in the ScoreSense welcome email. Alternatively, they sometimes ask you to provide your SSN (Social Security number).
Billing details. The ScoreSense representative will want to make sure you're clear of debt, meaning you've paid your subscription in full.
Physical address you used to create your Score account. This is an obvious confirmation that you're the sole owner of the account and have the right to cancel ScoreSense.com.
Reason for cancellation. They use this info for further service improvement with the ultimate purpose of attracting and keeping more customers.
How to cancel ScoreSense membership online
Bother with the question "how do I cancel my ScoreSense account?" It's time to clarify things! Although the option to sever ties with the service manually is currently unavailable, you can still terminate your membership fairly quickly via live chat. So, these are the steps to cancel a ScoreSense account online: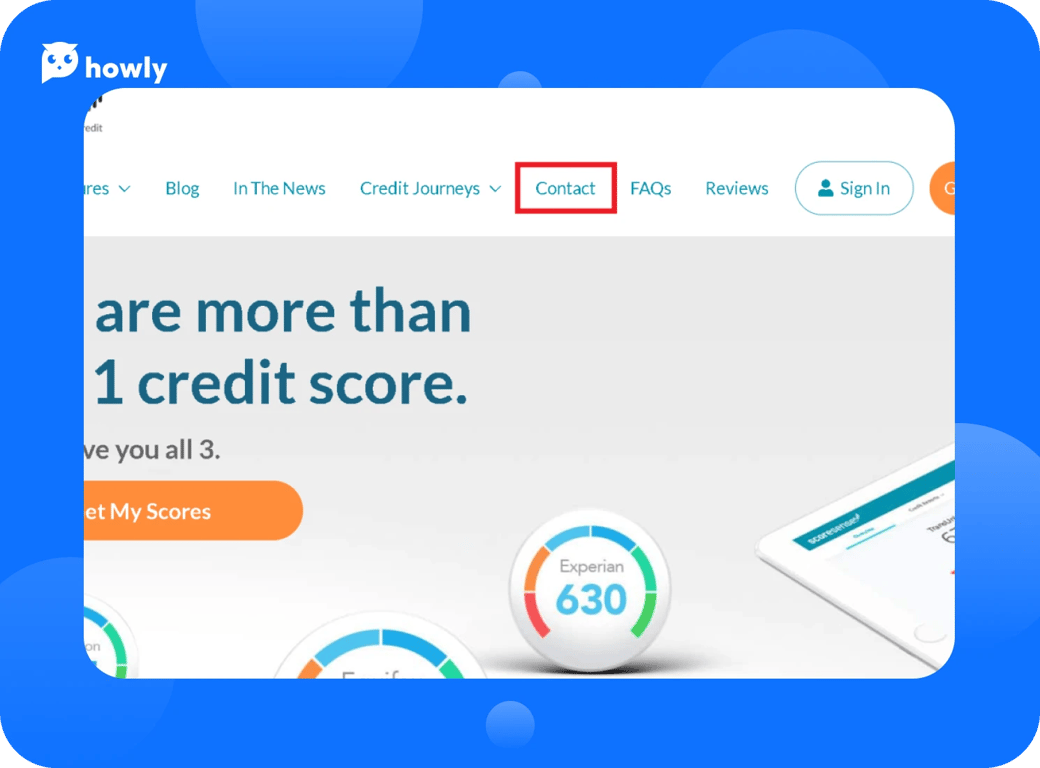 Scroll a bit and spot the We're Here to Help block -> click on it.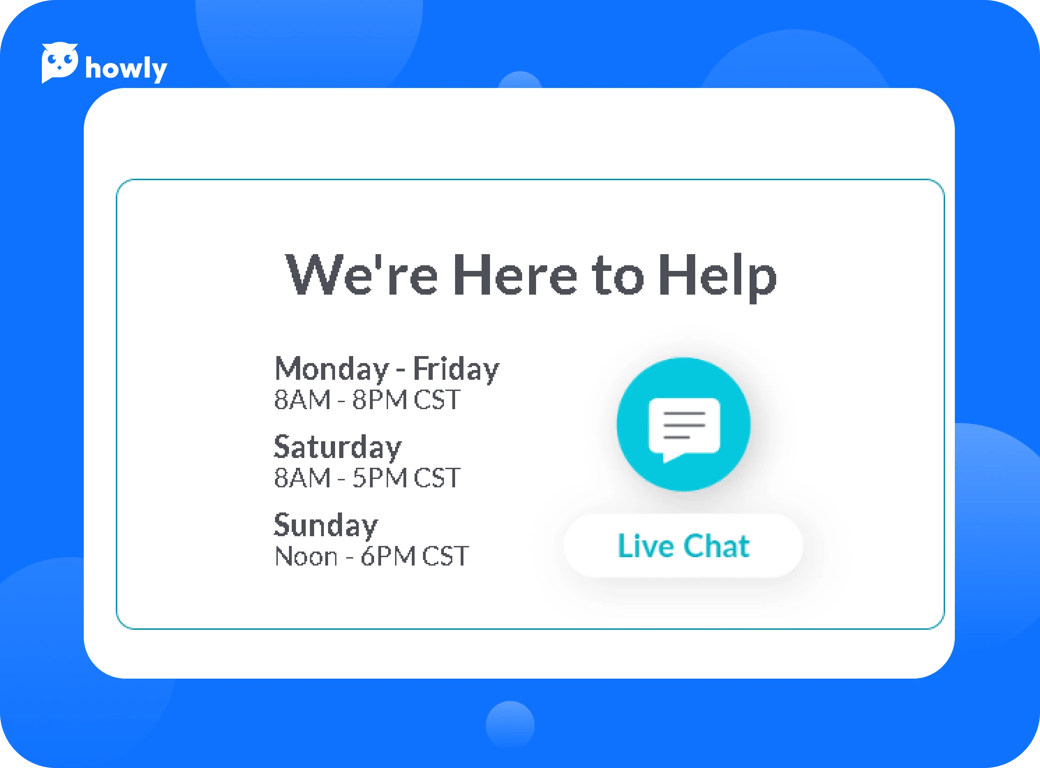 A separate chat window will pop up. Pick Cancel and then choose Transfer to a Live Agent.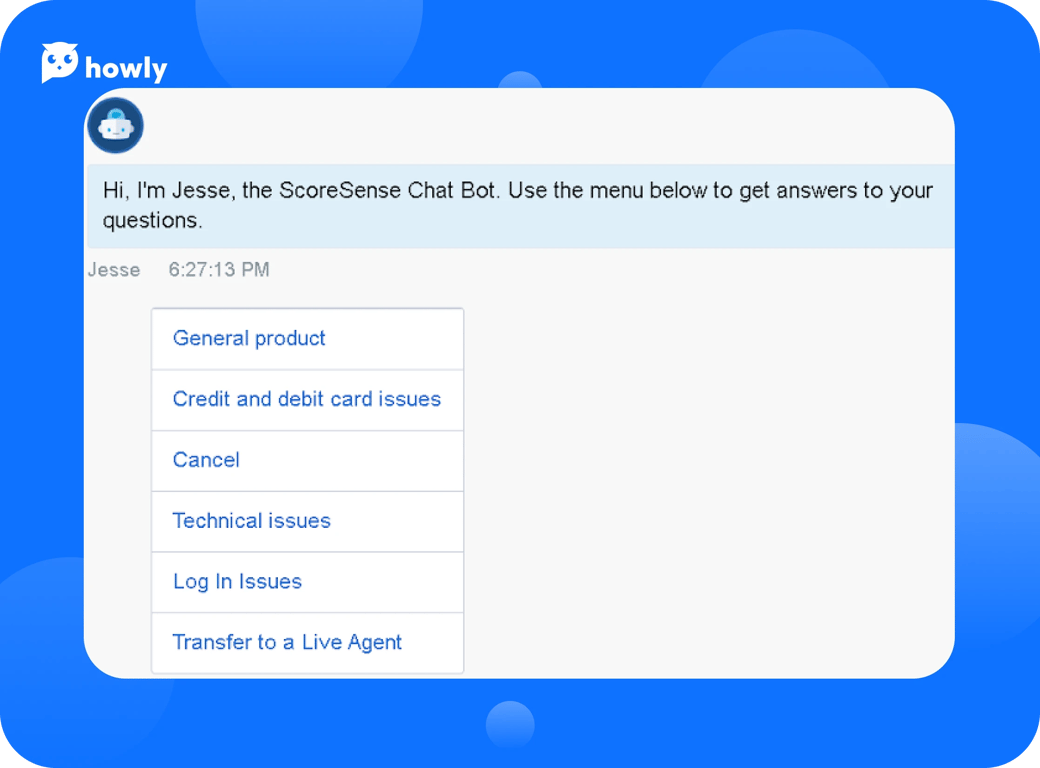 Tell them "I want to cancel my Score account" and proceed by following their guidelines.
How to cancel ScoreSense account via phone number
If you're seeking the quickest method to cancel OTL*ScoreSense.com – grab your phone and call them! Keep in mind that live agents are available every day at different times (check the working schedule in the picture below). We've already prepared the instructions, so keep reading!
The phone number to cancel ScoreSense is 1-800-972-7204 – call it when the support is available.
Ask the Score agent to terminate your subscription.
Provide the info we've indicated above (your personal data, Member ID, and so on).
How to cancel ScoreSense account via email
Looking for an alternative way to cancel ScoreSense online? You can also write them an email at customercare@scoresense.com or fill in a ready-made form directly on the site. This is how to send a ScoreSense cancel request:
Visit the Contact Us page and scroll until you see the request form.
Enter your info, describe your issue, and pick Cancellation in the Subject field.
Tap Send and wait for their response.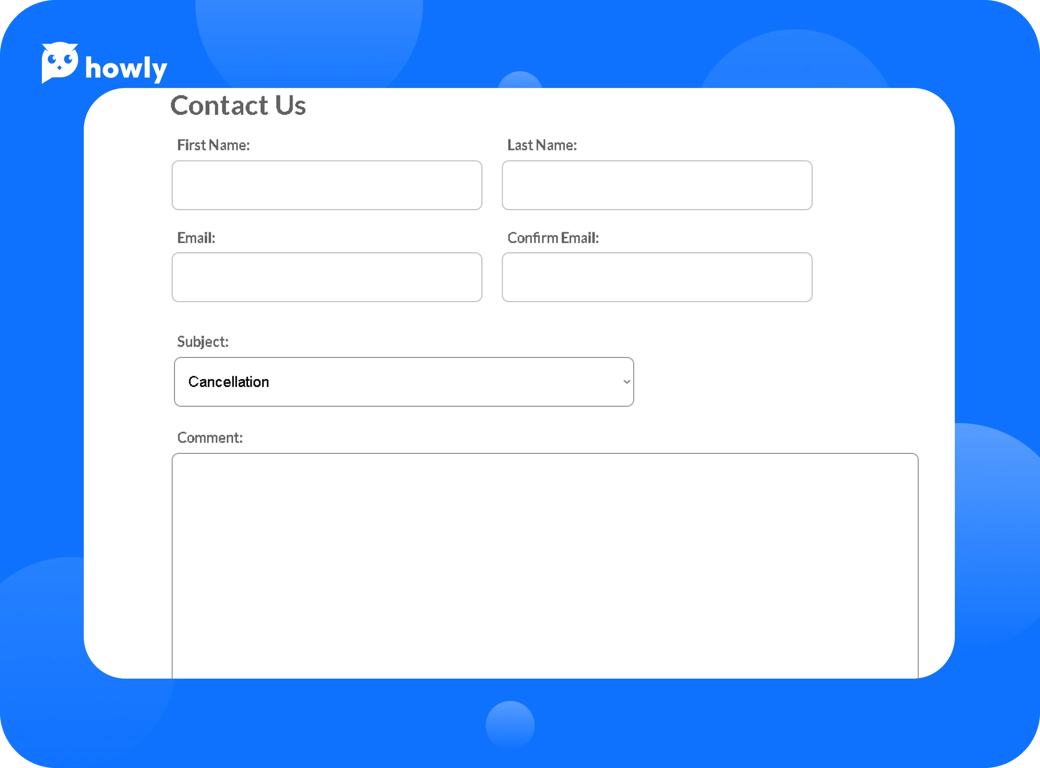 F.A.Q.
I'm currently unwilling to cancel ScoreSense com. Can I pause my membership?
Unfortunately, you're unable to pause your Score membership. If you're unhappy with the service or feel that it's too pricey for you, you can only cancel it.
Can I cancel my Score account and get a refund?
In most cases, the company refuses to return the prepaid money for their membership, but still, there are some exceptions. Contact ScoreSense support and explain your problem.
Will my free trial renew automatically if I fail to cancel ScoreSense?
Absolutely. ScoreSense works in the same way as other subscription-based platforms. If you're late to cancel your free trial, the service charges you a monthly fee.
Conclusion
Well, there's little to do to cancel a ScoreSense membership, all you need is to contact support in a way convenient for you – via the phone call, online chat, or email. However, we highly recommend calling them, as this is the fastest option to complete the procedure. If you have some annoying issues unsolved, Howly will help you gladly. Thus, our techs can provide you with instant guidance on how to cancel a ScoreSense login or password, fix various account issues, unsubscribe via your phone, and many more. Chat with our certified experts 24/7!