In a nutshell, Google Fi is a mobile virtual network operator (MVNO) service provided by Google. In other words, this means that Google Fi uses existing carrier networks to provide its users with access to the mobile network and the ability to transfer data. Google currently uses three different carriers such as T-Mobile, Sprint, and US Cellular. Apart from these carriers, Google also uses open and secure Wi-Fi networks around the world to bolster its already strong presence.
Before we start
Save your time and let professionals resolve your issue in minutes!
Want to start solving your problem immediately? Experienced Howly troubleshooters can fix your issue ASAP. They're already waiting for you in the chat!
The benefits you'll get while troubleshooting your issue with Howly experts:
Qualified help with laptops HDD

Quick advice right in your device 24/7/365

Expert reply within 60 seconds

Clear step-by-step guidance

Limitless number of follow-up questions

Understanding and empathetic help till your laptop HDD issue is fully resolved

All answers you need in one place
What are the benefits of using three different networks? If you use three different operating systems, their advantage is that the phone will always have a constant connection, since Google Fi will quickly and correctly switch to whichever network is most common. In terms of coverage, Google Fi promises network connectivity in over 170 countries and territories. This is great for people who travel a lot around the world because they need to always be in touch with everyone and communicate.
For regular travelers, this feature is perfect. After all, you do not need to constantly buy sim cards for the country you are visiting. For a monthly fee of around $20 each user gets:
unlimited calls within the network and SMS around the world;
calls around the world at the rate of 20 cents/minute.
Internet traffic is always paid and is not included in the subscription fee. Each gigabyte of the Internet for the user will cost approximately $10. You choose the required amount of traffic and make an advance payment. If you haven't used all your traffic completely, you don't need to worry because the money will remain for the next time.
How does Google Fi work?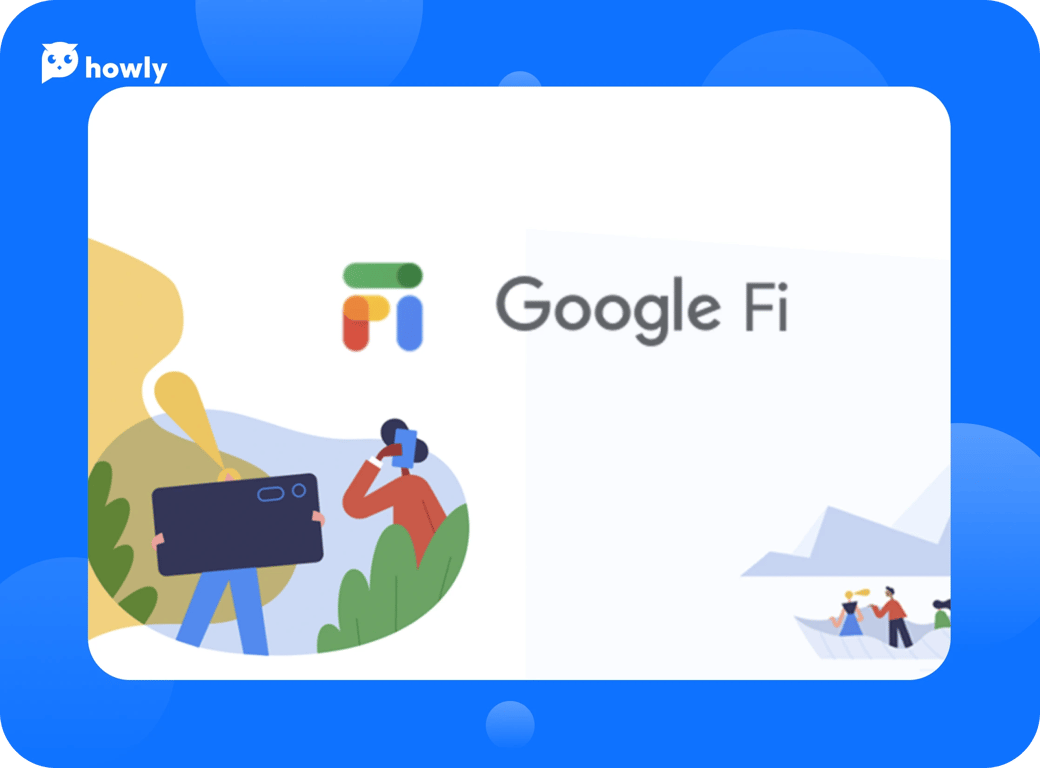 As previously said, Google Fi provides mobile and Internet connectivity to its consumers across three different carriers and millions of open and non-secure Wi-Fi networks throughout the world. If your phone is set up for Google Fi, it will be able to switch between various network connections to provide you with the greatest connection available in your region. Google Fi appears to function similarly to any other communication service you've used previously, which means you have your phone number and can receive calls and texts. You can even use Google Fi with your present phone number.
If you acquire a new Google Fi number, on the other hand, you may move to other carriers if you decide to quit the service. Everything else we've discussed so far happens in the background, so you won't notice any change as a user.
Google Fi supported devices
There are various sorts of devices that support Google Fi. The first are devices that are specifically created for Google Fi and have total access to all of the service's features. The second category includes devices that aren't specifically intended for Google Fi but can nevertheless use some of its services. Non-Wi-Fi phones cannot automatically connect to the Wi-Fi networks and to switch between them, which is required by the technology. Manual network switching is still possible, but only Google Fi-compatible phones offer automated network switching.
Pixel phones, LG V35 ThinQ, LG G7 ThinQ, Moto G6, LG V35 ThinQ, and Android One Moto X4 are among the phones created exclusively for Google Fi.
Aside from these phones, there is a long list of Google Fi phones that support the service that support the service.
Coverage of the Google Fi network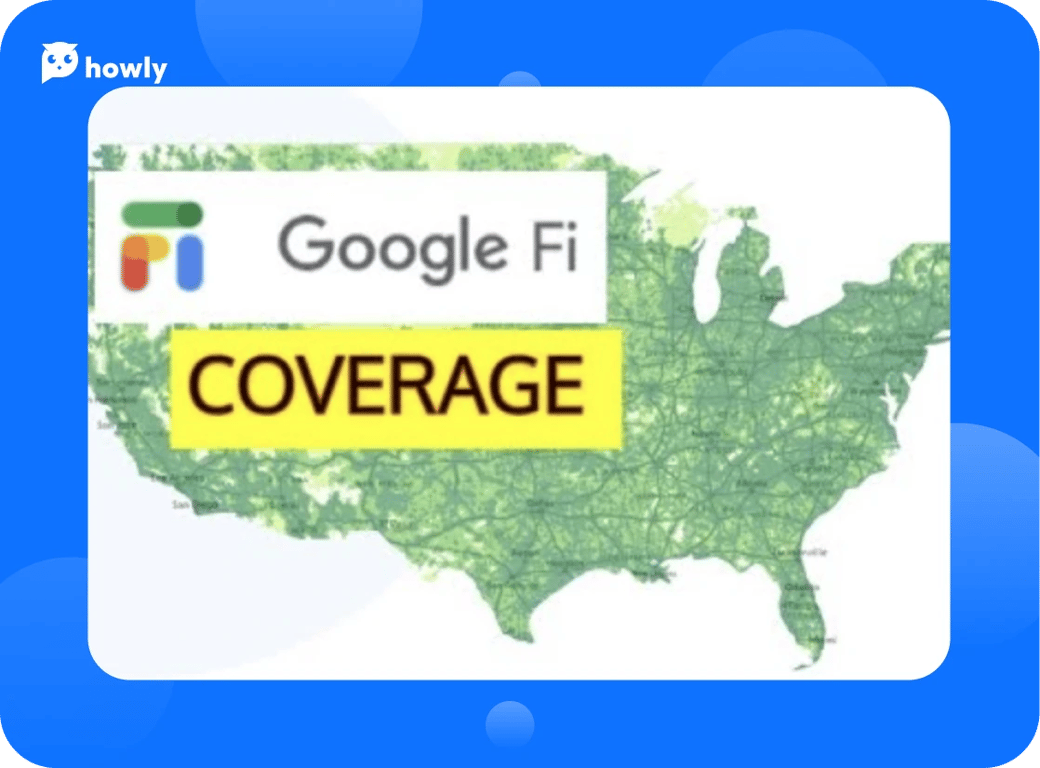 In general, as mentioned earlier, Google Fi covers more than 170 countries and territories around the world. However, for now, you can only register for this service if you live in the United States. If you have a Google Fi connection, you can travel to any of 170 countries such as Australia, Germany, England, India, and more, and you can get a permanent connection from Google Fi, where international roaming is charged
Which phones are the best for Google Fi?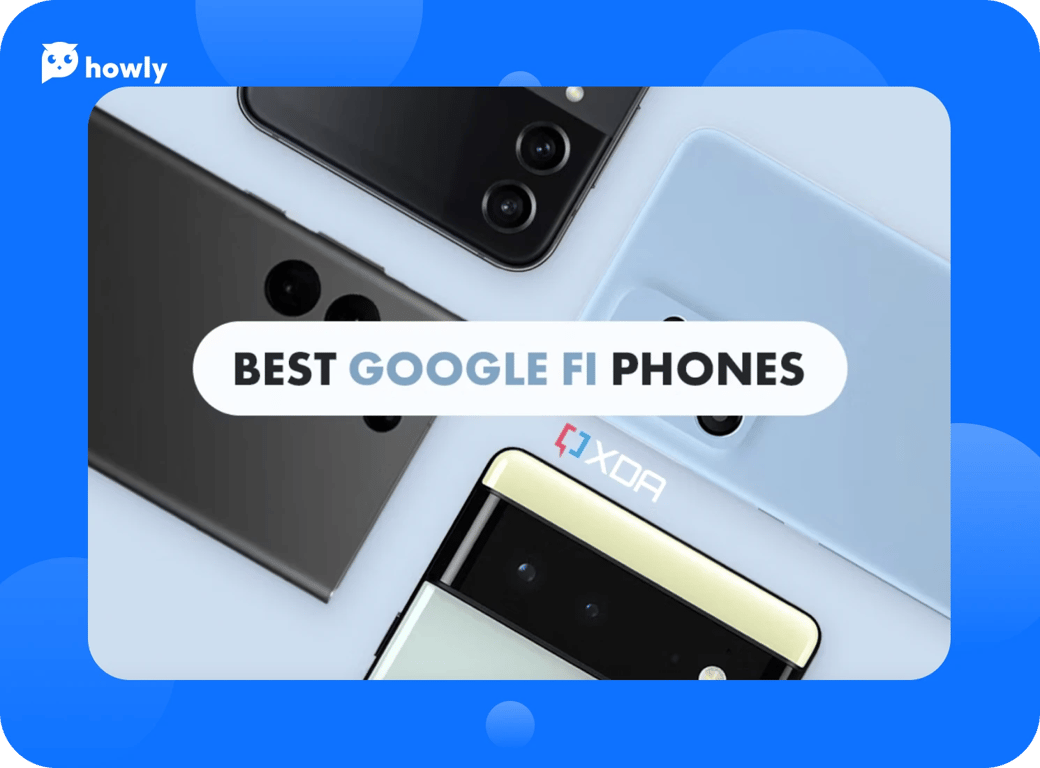 Google Fi is one of the most appealing MVNOs out now, with limitless calls/texts and $10 per GB of data used (any data beyond 6GB is free). When you add in its outstanding roaming support, national coverage, and an account protection feature that refunds whatever data you don't use, you've got a very appealing package. Google Fi may now be used on practically any unlocked phone, however, some functions work much better on some devices than others. Let's take a look at these devices.
Google Pixel 4 XL
When it comes to phones that work with Google Fi, there are a few options. The Google Pixel 4 XL is often regarded as the finest option. This phone isn't only fantastic; it was designed with Fi in mind to give its customers a pleasant Internet experience. When it comes to the phone itself, the Pixel 4 XL has a lot to offer.
It has a 6.3-inch AMOLED display with a smooth 90Hz refresh rate, a Qualcomm Snapdragon 855 engine with 6GB of RAM, and one of the fastest faces unlock systems we've ever seen on an Android phone.
The Pixel 4 XL's battery life is its one flaw. True, the Pixel 4 XL's battery isn't as bad as the standard Pixel 4, but it might be better. While many individuals may be able to use it all day, for others it may not be enough. However, the Pixel 4 XL is compatible with all the Fi features. Mechanical network switching, built-in Wi-Fi VPN, and other features are all available on your phone and function flawlessly.
H3: Moto G7
Speaking of affordable phones, there's one more we want to talk about and that's the Moto G7. The Motorola Moto G line has built a reputation for making good phones at smart prices, and the G7 now continues that legacy. In terms of design, this is an amazing phone. The back is curved and comfortable to hold, the huge 6.2-inch display with minimal bezels is pleasing to the eye, and the fingerprint sensor is nicely embedded in the Motorola "M" logo on the back of the G7. The level of fit and finish showed for such an affordable phone is phenomenal.
The G7 has a lot to offer in terms of performance. A Snapdragon 632 CPU, 4GB of RAM, and 64GB of storage that can be expanded with a microSD card are all included. A 3,000 mAh battery is included, as well as twin cameras with a 12MP primary lens and a depth sensor. The G7's last great advantage is that it was built with Wi-Fi in thoughts, thus it works wonderfully with all network functions.
Samsung Galaxy S20
5G has evolved into a beautiful and user-friendly phone. Users of this gadget will have access to these increased speeds right now, the Galaxy S20 is what you need.
The S20 comes with 5G by default, and when you use it on Google Fi, you get instant access to T-Mobile's 5G network wherever it's available. You're missing the "Destined for Fi" features you get with the Pixels and the Moto G7, but that's the S20's unique real-time superiority over those devices.
Samsung Galaxy A50
Samsung is widely known for its Galaxy S and Note flagships. The Galaxy A50 is a stunning smartphone that impresses all its users with its beautiful design, AMOLED display ideal for watching movies and games, triple rear cameras, and an in-screen fingerprint sensor. All functions work just fine. Like the OnePlus 7T, the Galaxy A50 runs on Google Fi but lacks network switching and VPN service.
Samsung Galaxy Note 10 и 10 Plus
Both devices come with Android Pie out of the box, but they can be updated to the most recent version of Google's operating system right away. All of this adds up to the Galaxy Note 10 and 10 Plus being among the greatest Google Fi phones available right now.
Apple iPhone 11
The iPhone 11 is the ideal blend of performance and ease of use. All of the gadgets have fantastic cameras with exceptional quality, performance, and an incredible app ecosystem. Also, if you wish to send text messages to Google Fi from an iPhone to an Android device, you must first change the MMS settings on your iPhone. It's not a huge problem because it only takes a minute or two to set up.
OnePlus 7T
OnePlus' OxygenOS runs on the OnePlus 7T.
This Android UI is amazing and is based on Android 10.
It's quick, simple to use, and packed with cool features like game mode and theme tools.
The OnePlus 7T is compatible with Google Fi, but it lacks certain key functions, such as network switching and Google Fi's VPN, because it isn't web-ready.
F.A.Q.
Should I use Google Fi?
Google Fi is a simple and reliable service that may come in handy. By paying a reasonable price for its services, you get access to international features, texting services, and a high-speed Internet connection. Moreover, Google Fi allows you to use your device as a wireless hotspot.
Can Google Fi be used for free?
You can enjoy the service for free in the first month of use. This is a great opportunity to explore Google Fi features and see if it's worth your money. What's more, you can cancel and reactivate your Google Fi account at any time.
Is Google Fi safe and secure?
You don't have to worry about privacy when using Google Fi. The service protects the confidentiality of users and takes all necessary measures to prevent your personal data from falling into the hands of ill-wishers. In addition, your phone calls are securely encrypted so no one can hear your conversations.
Finally
We hope this information was useful to you. Now you know what Google Fi is and which phones are compatible with it. In addition to the above gadgets, other phones can be used with Google Fi:
Apple iPhone 13 series;
Apple iPhone SE;
Moto Razr 5G;
Moto X4 Android One Edition;
Samsung Galaxy Z Fold 3;
Samsung Galaxy A 13 5G;
G7 ThinQ;
V35 ThinQ.
So, for each user, there is a convenient gadget that can open up new opportunities for communication and work around the world.