Numerous users claim they are not getting notifications on Fitbit, no matter what type of device they have. That means that both iPhones and Androids are affected. Today, we'll take a look at alternative approaches to the "Fitbit not getting text messages" problem and share some quick ways to fix it.
Before we start
Save your time and let professionals resolve your issue in minutes!
Want to start solving your problem immediately? Experienced Howly troubleshooters can fix your issue ASAP. They're already waiting for you in the chat!
The benefits you'll get while troubleshooting your issue with Howly experts:
Qualified help with laptops HDD

Quick advice right in your device 24/7/365

Expert reply within 60 seconds

Clear step-by-step guidance

Limitless number of follow-up questions

Understanding and empathetic help till your laptop HDD issue is fully resolved

All answers you need in one place
Way 1. Start your Bluetooth connection over again and disable other devices
Here is the first thing you should do if your Fitbit won't get text messages:
Open the Settings.
Click on Bluetooth.
Locate your Fitbit.
Select Forget Device from the menu.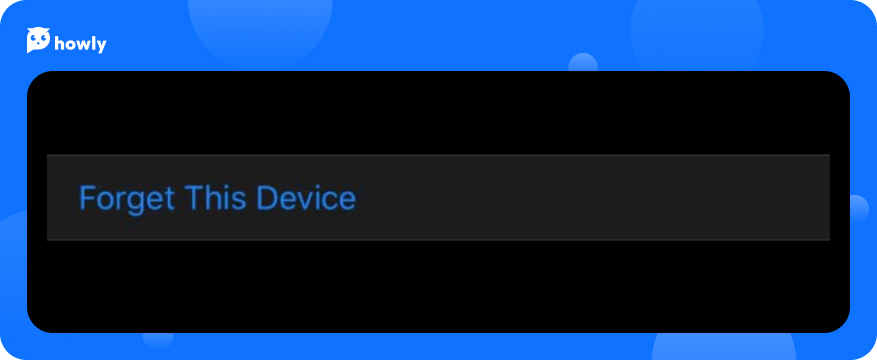 Afterward, your mobile phone and smartwatch will no longer be in sync with each other. Then, you must return to the Fitbit app and configure the gadget as if it has just been unpacked.
If some of your prior Fitbits are shown in the settings, even when they're not currently active, tap the blue symbol and also select Forget This Device. Continue this procedure for every additional Fitbit mentioned, except for the one you are currently using.
Way 2. Check the notification settings on your smartphone
Whatever device you have, if your Fitbit is not getting notifications, make sure you've checked all the smartphone settings that may influence it. Follow our guides for both iOS and Android devices.
Guide for Android
Verify that the Fitbit app is on by selecting Apps & Notifications → Fitbit app → disable Background limitations or restrictions.
Ensure that the Fitbit app is stored in your phone's internal storage, not an external SD drive or another reader. When downloaded on an SD card, Fitbit is not vibrating for texts sometimes.
Disable Battery optimization and restrictions.Select Battery optimization under Apps → Fitbit app → Advanced → Battery.
Switch to the All apps view.
Select Don't optimize.

Verify Notifications on the Lock Screen are selected to Show Conversations under Settings → Apps & Notifications → Notifications.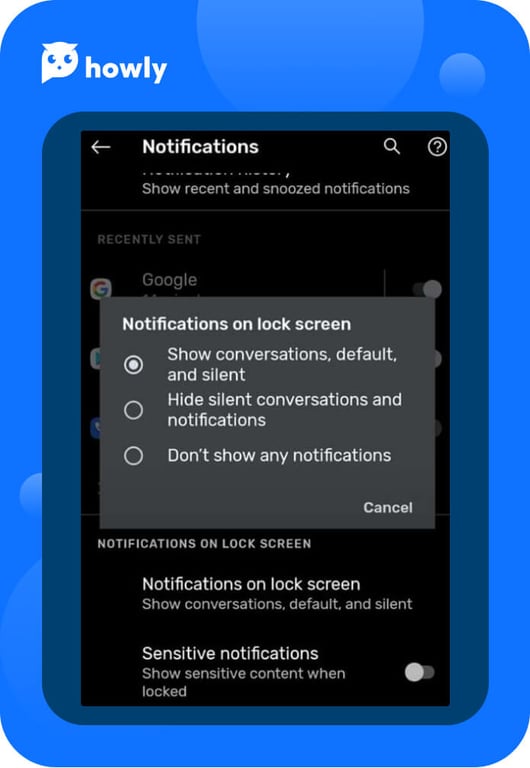 Guide for iOS
If Fitbit versa is not getting texts on iPhone, there are numerous options to consider. You might have just overlooked several of them. So let's fix it:
Select Allow Notifications under Settings → Notifications → Messages.
Put a check in front of the Banners, Lock Screen, and Notification Center.
Set Always or When Unlocked as the Show Previews option.
Select the Constant banner style (default is Provisional).
Continue for the Fitbit, Phone, Calendar, and other apps you would like to receive updates for on Fitbit.
Lastly, check that Share System Notifications are enabled in the Bluetooth settings → Your Fitbit → System Notifications.
Way 3. Disable Sleep or Do Not Disturb Mode on your smartphone
The reason why your Fitbit is not vibrating for texts might be one of these two modes. The distinctions between Do Not Disturb (DND) and Sleep modes are simple to misunderstand.
Both modes muffle notifications, but Sleep mode lowers the illumination of your display and stops the screen from turning on while moving.
So, what happens on your watch when Sleep mode is activated?
Alerts, goals, and messages are silenced.
The illumination of the screen is tuned to low.
The clock panel on the Always-On Display is disabled.
When you move, the monitor remains black.
In the instant settings, the sleep mode symbol is illuminated.
You can program the sleep mode to activate and deactivate regularly. Without a schedule, you'll have to turn it off manually.
And here is what happens when DND is activated:
Reminders, goal celebrations, and messages are silenced.
The do not disturb symbol is shown in the instant settings.
DND does not turn off by itself. You have to disable it manually.
Way 4. Review notification settings via the Fitbit app
If your Fitbit is not receiving texts, check your Fitbit settings. You might have a specific notification setup, like Do Not Disturb (DND) or Sleep mode on. That's how you can check settings on different Fitbit series of your device:
Blaze. Push the highest right button for three seconds. Alternatively, you can scroll up on your lock screen to ensure notifications are enabled.
Surge. Access the Settings menu, then select Notifications.
Inspire & Inspire HR, Charge 2, and Ace 2. Press the button to access the fast settings panel from your homepage. Search for notifications as you swipe down. If the symbol seems faint with a line through it, click on it to enable notifications.
Ace 3 and Inspire 2. Press the side buttons. Then ensure the DND and sleep mode are off.
Luxe. To enter the instant setting on your Luxe's display, scroll downward. Ensure the DND and sleep mode are disabled.
Charge 3. Keep pressing the button until Charge 3 logo appears on display. Swipe left to view the instant settings on trackers that work with Fitbit Pay.
Charge 4. There is an instant settings menu you should access by pushing the button and swiping to the left. Then, select DND to make sure the settings for do not disturb and sleep mode are off.
Charge 5. To activate instant settings on your screen, scroll down. Ensure that DND and Sleep modes are not active.
Ionic, Sense, and Versa Series. Select the instant settings symbol (Ionic and earlier Versas) by swiping down or scrolling left  (Versa 3 and Sense.) Verify that DND (the minus sign) and sleep (the crescent moon sign) are also disabled. Focus mode is an extra setting for Fitbit Sense and Versa 3 that disables messages and calls while using the Exercise app to track movements.
Lastly, regardless of your model, go to Settings → Quiet modes → Focus mode and cut it off to see if you activated it.
Way 5. Quit forcefully
Another choice to fix the "Fitbit not getting notifications" issue is simple: the program advises that you forcefully quit the Fitbit app. Based on the gadget, there are different ways to accomplish this:
On an iPhone:
Switch the system on an iPhone, and scroll up. Once you have found the Fitbit app, swipe it away from the top of the screen.
To close Fitbit from your screen on previous models with a Home button, push the Home button twice.
On an Android device:
On an Android, open the multitasking menu. After that, you can pull the app away and open it again to ensure it's all functional.
Way 6. Reinstall the Fitbit app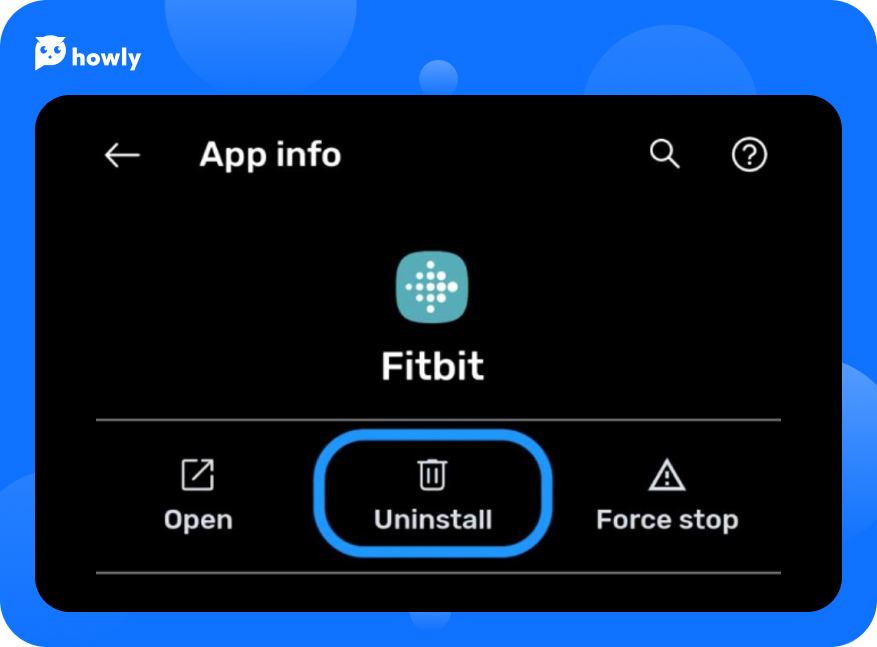 If you have followed all of the above instructions but your Fitbit is not getting notifications even then, you should reinstall the Fitbit app.
on an iPhone, go to Settings → General → iPhone Storage → Remove Fitbit.
on Android, open Settings → Apps & Notifications → Show all apps → Remove Fitbit.
Then access the Google Play Store or the Apple App Store to get the Fitbit app again.
Don't worry – your records won't be lost when the tool is reinstalled because Fitbit holds your progress on its network.
Way 7. Erase your data and restart
The last resort you should try if your Fitbit is not receiving texts is a Factory reset. Based on the Fitbit you own, there are different ways to reboot it.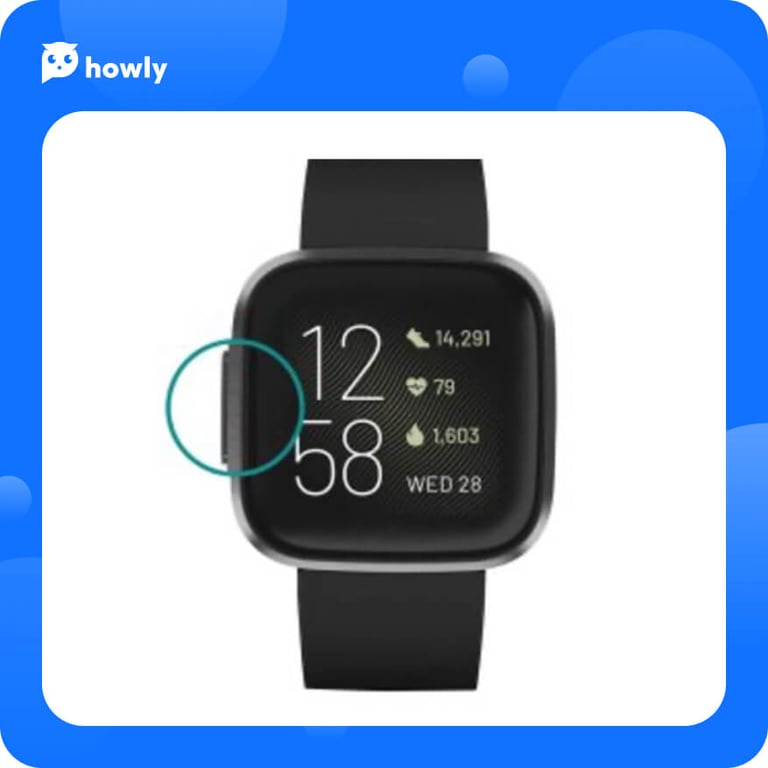 To perform a factory reset on Sense, Versa Series, Blaze, or Ionic, follow these steps:
Keep pressing the button for approximately 10 seconds on Sense and Versa 3, the side button on Versa 2 and Versa Lite, or the bottom and side keys on Versa, Blaze, and Ionic.
Release your grip on the keys once you see the Fitbit icon. When it's finished, you'll be taken back to the home page by forcing your Fitbit to reopen. However, if you use a specific tracker, your results may vary.
Although if you have a model which isn't mentioned above, look in the instructions for your device for how to perform a factory reset.
Conclusion
Not getting notifications on Fitbit can be problematic, but thankfully there are many ways to fix that. In most cases, the "Fitbit not showing texts" issue is easy to fix in several simple steps, but if you were unsuccessful in doing it, you could seek help from our Howly specialists at any time.