Apple makes its devices better and better with each new release, improving existing features and adding new ones. The 13th generation of iPhones was no exception! The Howly team has compiled a list of the most useful, cool, and working tips and tricks to help you use your device more effectively.
Before we start
Save your time and let professionals resolve your issue in minutes!
Want to start solving your problem immediately? Experienced Howly troubleshooters can fix your issue ASAP. They're already waiting for you in the chat!
The benefits you'll get while troubleshooting your issue with Howly experts:
Qualified help with laptops HDD

Quick advice right in your device 24/7/365

Expert reply within 60 seconds

Clear step-by-step guidance

Limitless number of follow-up questions

Understanding and empathetic help till your laptop HDD issue is fully resolved

All answers you need in one place
What's new in the 13th generation iPhone?
The 13th-generation iPhone is considered one of the most popular among users. Why is this so, and what is so great about it? Let's find out. There are many iPhone 13 tricks and tips that make it easier to use the device. And also a lot of improved details that make users fall in love with it. It seems that surprising Apple fans with technical innovations are no longer possible. But the company manages to do it every time. Now let's take a look at what Apple surprised us with during the presentation of the 13th generation of iPhones:
New colors in design
The cases have acquired new, unusual shades: in addition to the basic black and white, red, sky blue, soft pink, and dark green were introduced. The colors became more calm and laconic, unlike the previous generation. That is why the colors are considered cool features of iPhone 13 pro. Users are already tired of bright neon shades and want more muted colors.
New camera placement
The camera is one of the main new features of iPhone 13. The main innovation here is the placement of the cameras diagonally rather than vertically, as in previous models. So, there is a night mode in all the lenses of the main camera, and there is an ultra-wide module; there is support for 4K at 60 frames per second. There's also a new mode that allows you to shoot high-quality video as if it were a professional movie. That's how a professional director's camera becomes the iPhone in your pocket. Many users believe that this unusual positioning of the cameras is only due to the visual effect. So, owners can easily distinguish the 13 models from the 12 models, the body of which is almost identical.
Processor and autonomy
The iPhone 13 features a new A15 Bionic processor with four gigabytes of RAM. The updated Apple A15 generation can boast a new level of performance and processing power. This battery life increased by 2.5 hours, and it is enough to actively use the phone from morning to evening. This is one of the coolest things that can the iPhone 13 do. After all, thanks to the improved battery, you do not need to carry a charger or power bank and worry that the phone runs down at the wrong moment.
Phone 13 pro max hidden features
Keep your privacy
If you want to increase the level of privacy while using the device, then pay attention to one of the cool iPhone 13 features. Thanks to this cool feature, you can refuse to track your actions in applications. Find the Tracking tab in the settings. Here, you should select Allow apps to request to track and disable it. Now, apps will not be able to collect your personal information, and the level of privacy when using your phone is greatly increased. You can activate the feature back if you need to.
Take screenshots in a new way
There are so many iPhone 13 pro tricks available in the new generation, and one of them gives you the ability to take screenshots in a new way. This is a very cool and useful feature that allows you to take a screenshot with just two taps of your finger. In iPhone 13 you can set up a feature where with two taps of your finger on the back of the phone, a screenshot is taken. It only takes a minute to make the setting. To do this, you need to find the Back tap feature in Settings. This is where you can select what function your phone will do when you double-tap. From the list of available functions, assign Screenshot and confirm the action. It is ready! Now you can simply tap the back cover a few times to take a screenshot.
Copy the text from the photo
One of the most useful and necessary iPhone 13 tricks tips is the ability to copy text from photos you have taken. This makes life very easy because now you can just copy the text from the photo instead of typing it manually. It is very easy to do this. Take a picture of the desired object from which you want to copy the text. It can be a document, a business card, a sign, an advertisement, etc. Then go to the gallery and select the desired photo. Hold your finger on the text and select the area you need. Then you can click "Copy," and the selected text will be saved on your device. You can now send it by email or messenger.
Find out what music is playing around
If you are often interested in the music that sounds around, then you will like one of the most useful iPhone 13 hidden features. Not everyone knows about it, but it is very useful and necessary. With this feature, you can find out what music is playing in cafés and restaurants without third-party applications. Previously, to find out what music was playing, you had to install a special application. Now, iPhone 13 has this feature built-in. You can find this function on the control panel.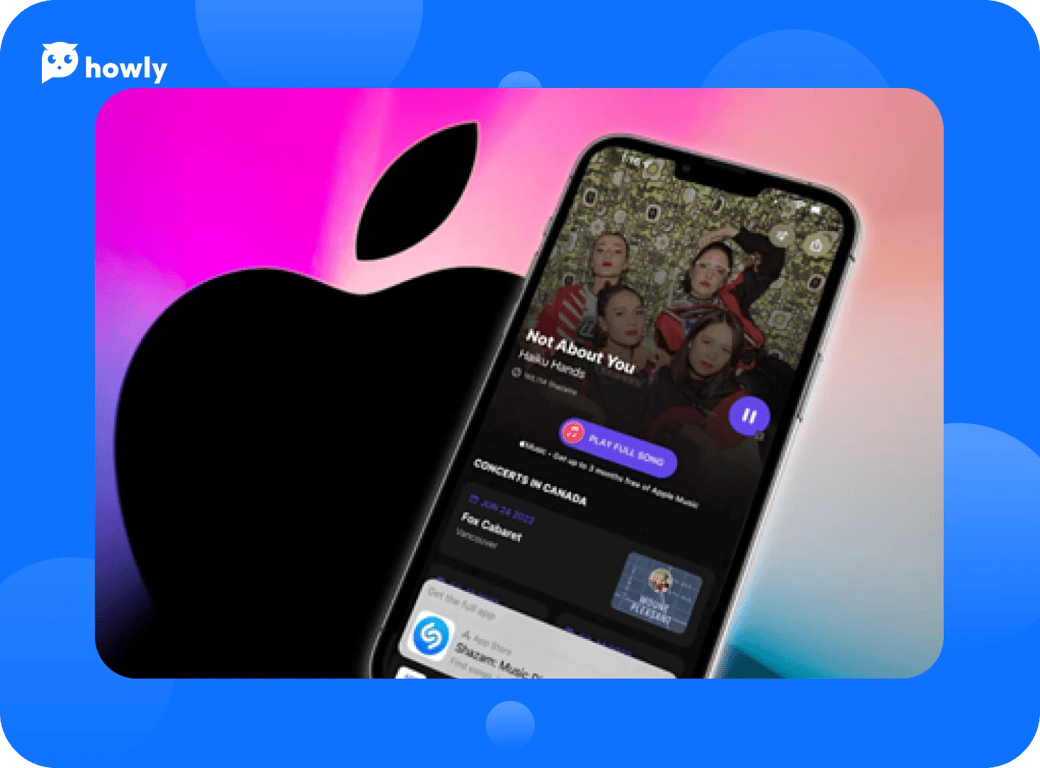 Hide photo albums from prying eyes
These useful things to do with iPhone 13 pro will be useful for those who want to hide their photos. If you need to show your gallery to someone but you have albums that need to be hidden, then keep this tip to yourself. You can collect all your photos and hide them from prying eyes. The photos will also be available in other applications to choose from. That said, it will be very difficult to find what you've hidden in the gallery. To do this, go to the Photo settings and activate the "Hidden album" function. You're all set!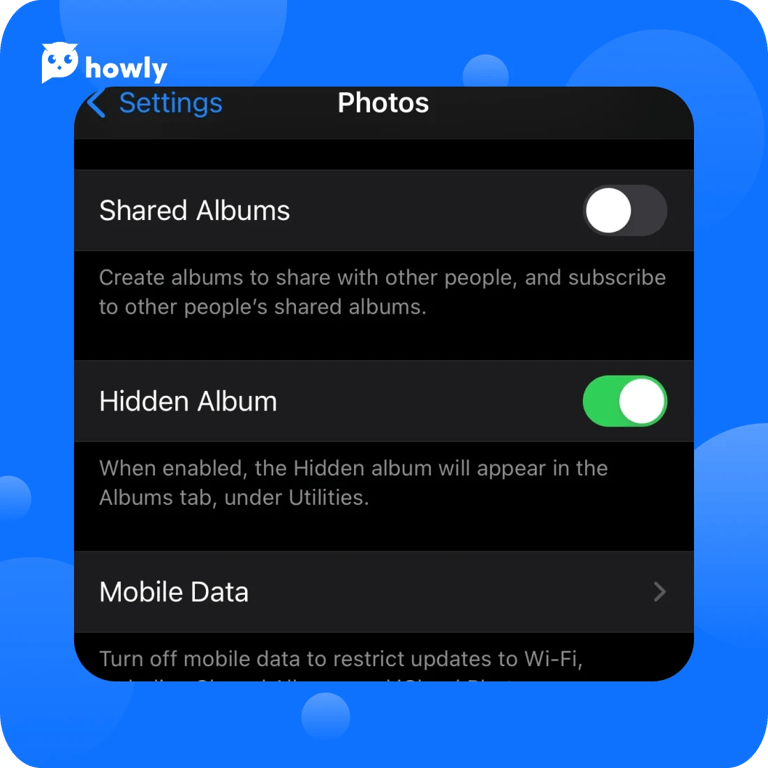 iPhone 13 features — how to take perfect photos
Make a real movie in Cinema Effect mode
This is one of the most popular features that first appeared in the 13th-generation models. It recognizes not only people but also animals, birds, and even small objects in the frame. The whole point is that in Cinema Effect mode, the background in the video is blurred, like in portrait photos. And you can shift the focus smoothly from one object to another.
To turn it on, go to the Camera app and select Cinematic Effect mode at the bottom. Now find the main subject, stabilize the focus, and press rec.
Capture even the smallest details with Macro mode
All photographers who shoot with an iPhone have been waiting a long time for one of these cool features of iPhone 13. Finally, Apple has created a macro mode, which allows you to shoot even the smallest details. To set up this feature, head to the Settings menu. Select the "Camera" section and activate the "Macro Control" feature. This way you can create professional photos of small details for your blog or website on various subjects.
Capture video in the best quality
This is one of the coolest tips for iPhone 13 that allows you to create videos of the best quality. You'll be able to create videos up to 4K resolution, with high-definition colors, fine details, and no data compression. Then you can use these videos to publish them to a blog or even edit a real movie. Because the system does not "compress" the video, the file is saved in the best quality. To set up this one of the iPhone 13 pro max tips, open the "Formats" option in Settings. Here you should find and activate the Apple ProRes option.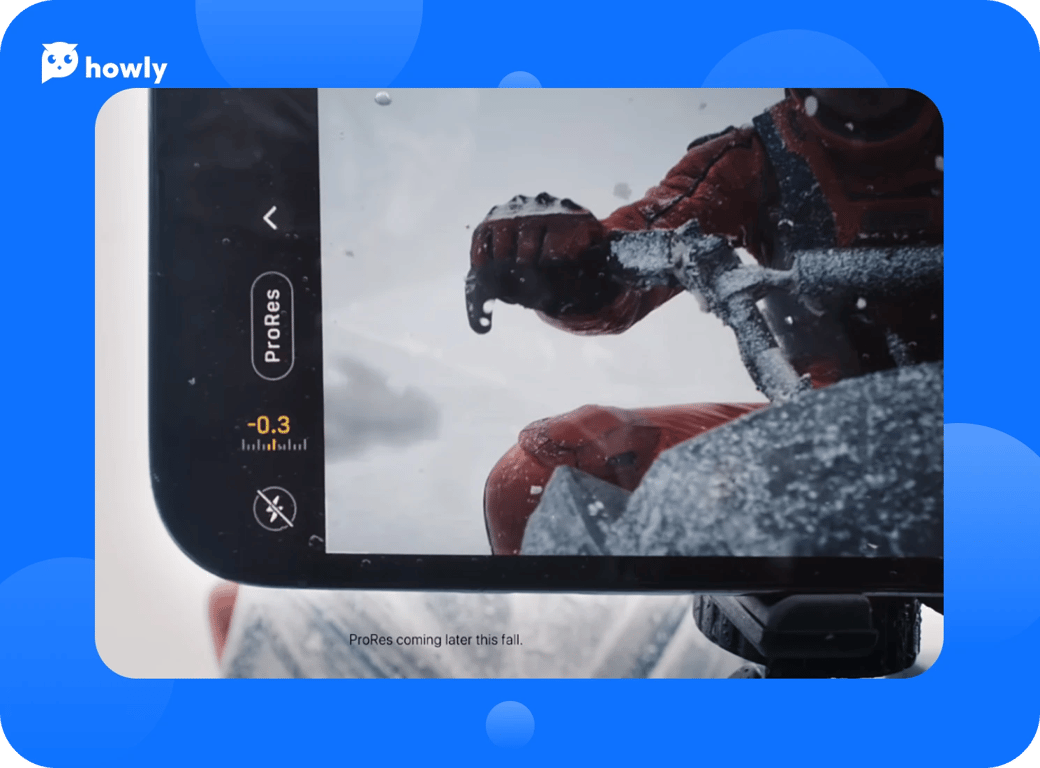 Edit your photos with professional styles
Apple has created cool photo styles that allow you to coolly edit your photo without drastically changing it. There are four styles to make bright and cool photos. This one of the best iPhone 13 Pro tips for the camera has these styles:
Saturated — you can make the photo more vivid and the colors more saturated.
Contrast — makes the hues in the photo clearer and contrasted.
Warm — adds yellow tones to the photo that make the photo look warmer. This is great for summer and fall photos.
Cold — makes your photo have a cool, bluish hue. This is great for winter and spring photos with snow and water.
iPhone 13 pro max tricks for night photos
The camera in this generation of iPhone has reached a new level and allows you to take high-quality photos even without good enough light. For example, you have the opportunity to use the Deep Fusion effect, which will make the picture quality even at night or in a dark room. Now, the myth that you can take high-quality photos only in daylight or with the help of professional softboxes is forever dispelled. You can create professional photos on your iPhone even when it's dark.
iPhone 13 hacks that make life easier
Receive notifications by AirPods
This cool feature will be very useful for you if you use AirPods. You can get notifications while you're on your headphones. Siri will voice you all the details: who sent the message, in what app, and what text is in it. For some users, this feature is automatically enabled. If it is not activated, you can do it manually. To do this, in Siri Settings, you need to find the Receive notifications by AirPods function and turn it on. This is one of the most useful iPhone 13 tips, which helps you to receive notifications while you work or when you are busy.
Always look at the camera!
This is one of the most useful iPhone 13 pro hacks that will make your study or work easier. If you often have to study or attend work conferences on FaceTime, this feature will make your life very easy. With this feature, you will be able to take your eyes off the camera while still appearing as if you are looking into the camera on a video call. This is great if you have a strict boss or teacher who requires you to keep your eyes on the camera. By the way, you can also cheat on exams with this trick. But shhh, don't tell anyone about it. You can enable this feature in the app settings.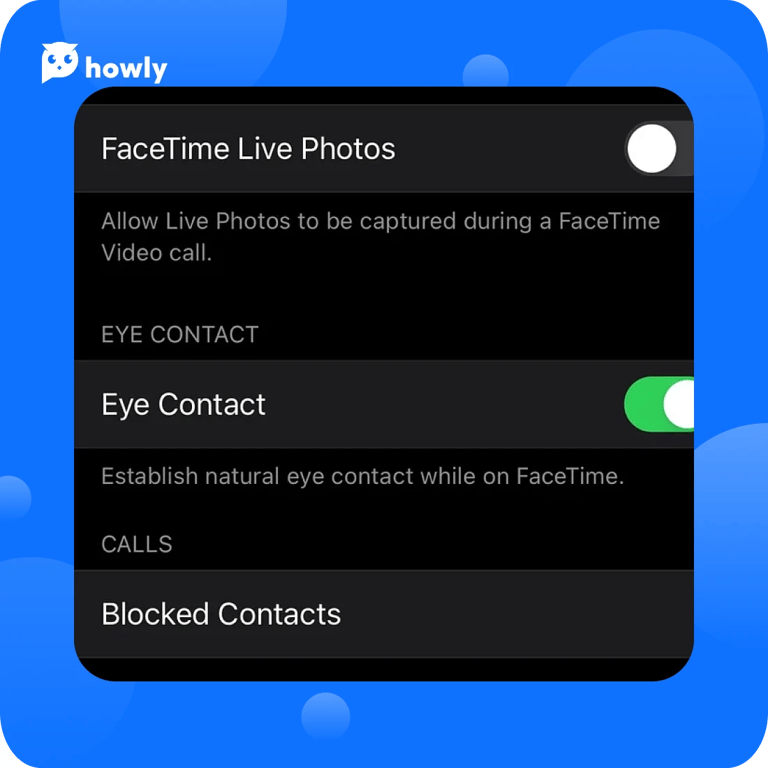 Scan documents in one second on your iPhone
If you've been looking for iPhone 13 document hacks and tricks for a long time, check out this cool feature. Just use the Scan in the Notes app. In just a few seconds, you'll get the scanned version of your document and work with it on your iPhone. It simplifies life and helps make working with documents easy and fast. So IOS users can manage their documents efficiently.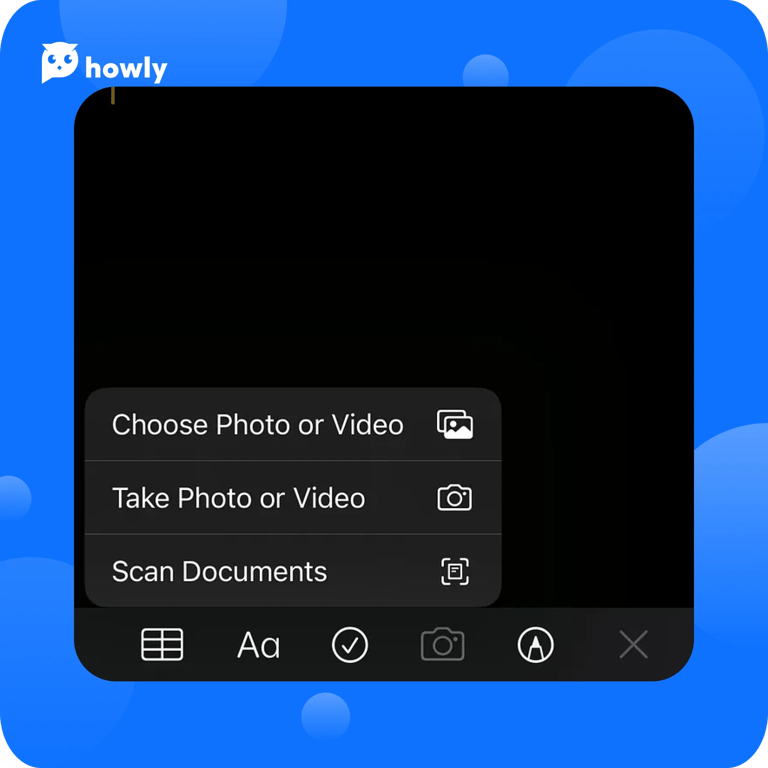 Sign documents in one click
Another useful function for working with documents is the list of the best cool things to do on iPhone 13. This feature is especially relevant for those who work with many documents. You will be able to reduce the time to sign documents and do it directly on your iPhone. First, you need to open the scanned document. If you do not know how to scan a document, see the previous tip. Now that the document is open in Notes, you can sign it. Click on Plus and select the Signature option. You will now be able to place your signature in the document, as well as resize it.
Caption the gallery photos
There are many iPhone 13 pro max tips and tricks that concern the gallery. But this new and cool hack should be known to those who have a lot of photos and want to find the right image faster. Now you can capture each photo inside your Gallery. To do this, you need to swipe up in the open photo and select the Caption Fields function. Enter a caption for each photo as you wish. Now when you go to the gallery, you can search for keywords and find the desired photo. Just like that, in just a few seconds!
F.A.Q.
How to use iPhone 13?
There are many iPhone 13 Pro tips and tricks that make using the phone very convenient. You can use the iPhone to create professional photos and videos: portrait shots, cinematic videos, macro shots, etc. You can also use the iPhone at work: scan documents and sign them directly in your notes. And study and work via FaceTime without taking your eyes off the camera.
What are iPhone 13 secrets?
These iPhone 13 tricks and secrets are sure to please Harry Potter fans. Few people know, but there are a few secrets that will surprise you:
Say Lumos to activate the flashlight.
Say Nox to deactivate the flashlight.
Say Silencio to activate a mode where no one will bother you.
What can the iPhone 13 do?
In the 13th iPhone, Apple introduced many new and improved features for users. Some of the most useful and cool iPhone 13 tricks and hacks make the device easier to use. For example, you can now disable the ability of apps to track your activity to protect your personal data. You can also hide selected albums from your gallery, get notifications while you're in AirPods, and much more!
What are camera tricks for iPhone 13?
Apple gives users a lot of camera tips and tricks iPhone 13, thanks to which you can create professional photos and videos. For example, the developers have added a macro mode, which allows you to photograph even the smallest details in a high-quality and attractive way. Also with Cinematographic mode, you can shoot professional videos like in the movies!
Conclusion
The 13th-generation iPhone is considered one of the most popular today. Users have come to love these models of phones for their handy shape, beautiful design, quality build, and tips and tricks for iPhone 13, which help to use the device much easier. Here you will learn how to take professional photos, and shoot videos like in the movies, hide private photos, receive notifications in AirPods, sign and scan documents in the notes, and much more. Save the article to yourself and share it with your friends, so you don't lose cool things about iPhone 13 and always have them handy.