Every smartphone in the world gets glitches, even expensive ones. Most of the issues belong to one of the following 13 categories. It's the reason why we gathered the most popular Android phone problems and solutions in one article. You don't need to go to the forums asking, "What's wrong with my phone?". Now you can find all the information in one place.
Before we start
Save your time and let professionals resolve your issue in minutes!
Want to start solving your problem immediately? Experienced Howly troubleshooters can fix your issue ASAP. They're already waiting for you in the chat!
The benefits you'll get while troubleshooting your issue with Howly experts:
Qualified help with laptops HDD

Quick advice right in your device 24/7/365

Expert reply within 60 seconds

Clear step-by-step guidance

Limitless number of follow-up questions

Understanding and empathetic help till your laptop HDD issue is fully resolved

All answers you need in one place
1. Low internal memory
It's one of the most annoying phone problems that all mobile users face from time to time. You see an error message that says that your device has less than 10% of free space. All you need to do is to clear it up: delete media, apps, cache, and system junk.
Delete junk and duplicated files. Some phones have preinstalled software to do this. Look in the manual to find it. Or download third-party software if you don't have preinstalled solutions. It can be CCleaner, Glary Utilities, or Clean Master.
Store your media in the cloud. Upload videos and photos to a cloud service like Dropbox.
Use subscription services. You don't need to download and store music or movies on your phone when you have instant access to them with a subscription.
Insert the microSD card. Most modern Android smartphones support cards up to 512 Gb or even 1 Tb.
These four easy actions can help you solve the memory problem with Android. You will have more free space even if you own a simple 64 Gb device.
2. Slow Android
It's a common issue for old phones. New apps are released, software requirements grow, and some old devices no longer can work with them properly. If your old Android phone has started to perform slower, delete the most memory-consuming apps. You will get more free space, and your phone will function more smoothly. It will fix this issue with Android.
Also, you can close apps with a high CPU consumption (Chrome, Facebook, TikTok, etc.) — they won't be running in the background, consuming the extra-valuable main memory of the device.
3. Apps are not getting downloaded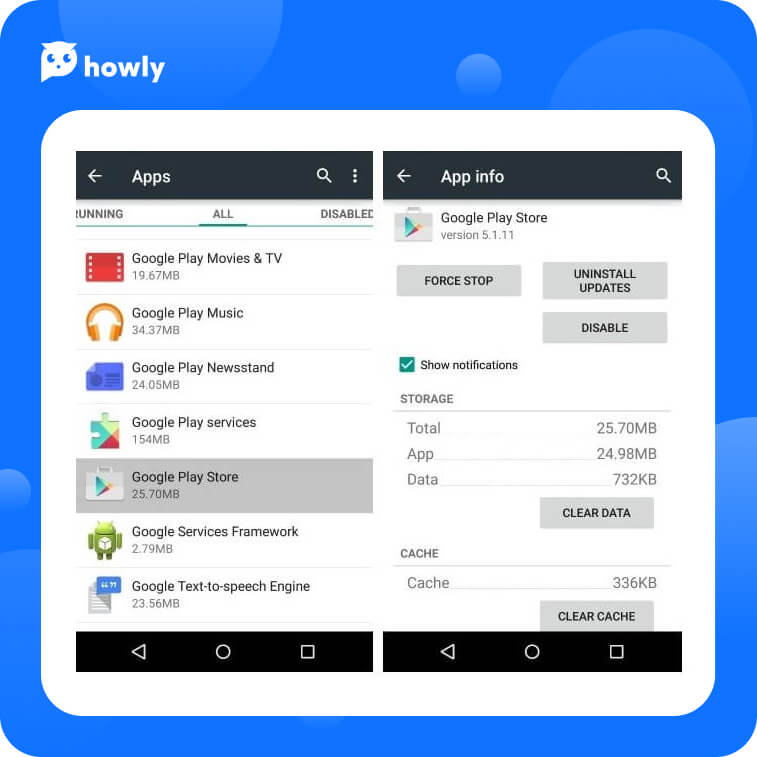 All of the reasons for this Android issue are related to internal memory. First, it could be corrupted cache files — so remove the cache from the device. You could use third-party apps for it or follow this path: Settings → Storage → Google Play → Clear Cache.
Remove the search history from Google Play. Open the app, find a profile icon, and tap on it. Then choose the next path: Settings → General → Account Preferences → Clear search history.
If this doesn't work, it's not a weird phone technical issue. We can tell you what's wrong with your phone: there are some issues with Google. Log out from the app, create a new Gmail and log back with a new account.
4. Wi-Fi is shutting down
Connectivity is vital to every smartphone. One of the most common issues with Android today is that the phone switches back to an expensive cellular network as soon as you turn off your screen.
Why is this happening? It means that someone has changed the Wi-Fi sleep policy. By default, your Wi-Fi is working even when your phone is in sleep mode. Someone could have changed this setting to an alternative.
You can change it back. It will solve your mobile phone's technical problems. Follow the next path: Settings → Wi-Fi → Advanced → Keep Wi-Fi during sleep (Always).
5. Phone freezes
It's also a typical Android phone problem for those who don't have a lot of storage. Remove unnecessary data until you have 10-20% of free space. A smartphone needs a lot of free memory to run smoothly. It loses its performance if it doesn't have at least 10% free memory.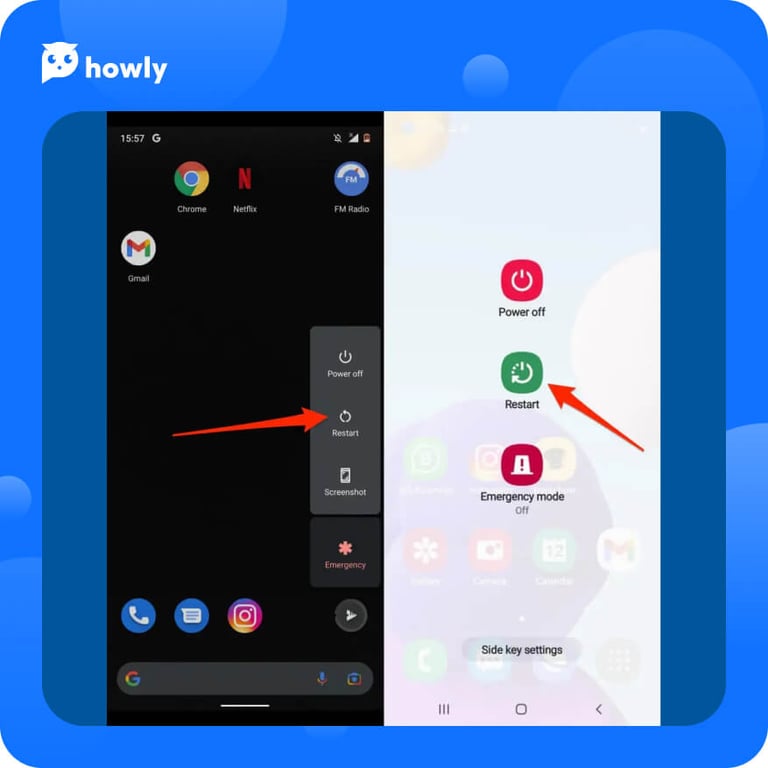 Restart the device if this advice hasn't helped you fix the Android problem. Turn your smartphone off, wait  2-3 minutes and turn it on again. Sometimes the most effective decision is the easiest one.
6. Poor battery life
Every battery comes with a fixed amount of charging cycles. In most modern phones with Li-ion batteries, there are from 400 to 600 complete cycles. After the smartphone passes 450-500 cycles, it starts drastically losing power. If you are still asking, "Why does my Android phone have poor battery life?" this is the answer to your question.
Tech experts advise users to keep the accumulator between 40% and 80%. If a person starts to charge their phone with 45%, the system will count it as the half-cycle. That means that the battery will work longer.
Sometimes, it is even normal when the phone loses battery that fast. When you use it for navigation, playing 3D games, or filming videos, the phone drains faster than usual. Devices use a lot of internal resources to work smoothly in high-load situations. As soon as you stop these activities, battery consumption will return to normal.
But if you have closed all the apps and still face this issue, it's an internal problem. Here are some solutions for you:
Boot the phone in Safe mode. It prevents running third-party apps in the background.
Delete freshly-installed apps. They also could work in the background and drain the battery.
Lower the brightness of your screen to the minimum possible level. Turn off the auto-brightness because sometimes it gets too bright and can lead to poor battery life.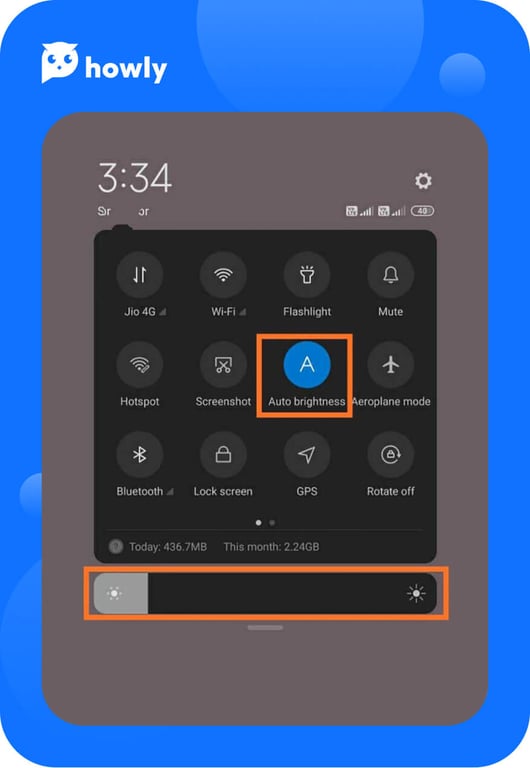 Also, consider switching off the geolocation settings. While your Geo is up, your phone constantly connects to GPS or another satellite. These actions help you fix the Android phone.
7. Connectivity problems with Bluetooth, Wi-Fi, or cellular
Even the phone sometimes wants to become an introvert, so it's starting to face "network connectivity issues". :)
Restart the device. If this doesn't help and you still face smartphone problems, check the device settings, turn off the Wi-Fi on the phone, restart the router and connect to it again. Go to the Settings → Power Saving and check that you turned off this option.
Check that you have a stable LTE connection if you use cellular. Some apps don't allow you to use them if you have a slow connection.
Check that the connected device stands near you if you have Bluetooth issues. Even though Bluetooth 5.0 can connect to the device 40-50 feet within, it will be better to stand in 4-8 feet until they sync.
8. Issues with synchronization
Do you try to sync your favorite app, but something goes wrong? It's another popular Android issue! Moreover, some apps don't even share the source of the problem with users. Stop wondering, "What is wrong with my phone?" – it's just a synchronization issue. Most likely, it's the service's fault, not your device's failure.
But we still recommend doing the following:
Make sure the phone has a high-speed Internet connection. Many modern apps don't allow you to use them if you have 3G slow cellular Internet.
Next, check that you have the latest version of the app. If it's not, update it. It should solve your Android app problems with synchronization.
If the app has a web version, check it on "Is it down right now," "Website Planet," or similar service. It will show you if there is a problem with the service's servers.
9. Immersion in water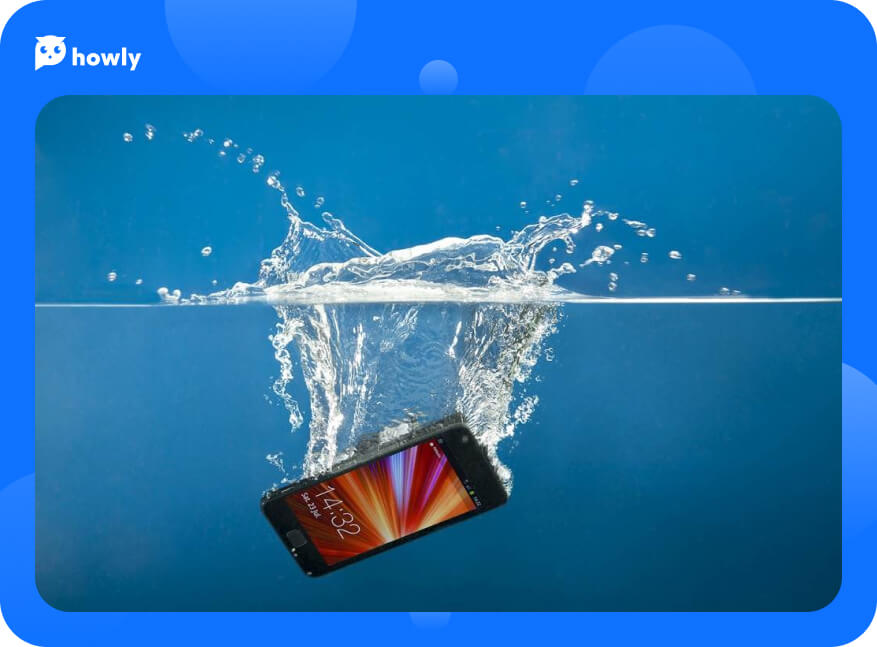 If you have accidentally dropped your phone in the water, you can still save it. Turn off the device immediately to prevent short circuits. If it has a removable battery, detach it as soon as possible.
Put your phone away for a few hours. It would be perfect if you left it for a few days. During this time, the device should dry up completely. If your cellphone is not working after this, go to the service center.
10. Overheating
If your phone is overheating, you overconsume your phone's capacity. Try next:
Don't use the device under sunlight.
Avoid using high-consuming apps and games with 3D graphics.
Don't use the phone if there is more than 90°F (~28°C) in the room.
Don't use the phone while it is charging.
Stick to the low or middle phone brightness level even on a sunny day.
These five easy actions will help keep your phone cool and calm.
11. MicroSD card does not work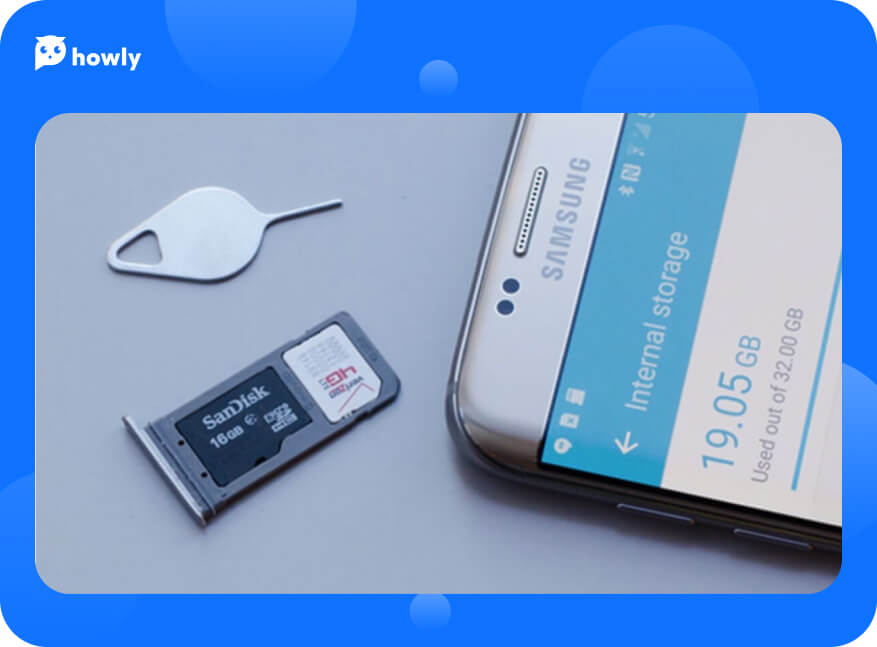 If your phone doesn't recognize the MicroSD card, insert it into a different device. It can be another phone, tablet, or even laptop. If this device also can't read the MicroSD, you have a problem with the card. So stop asking, "What's wrong with my phone?" – there is nothing wrong with it. Your smartphone works fine.
But if another phone can read this card, you have compatibility issues. Back up the data from the card to any other device and format the MicroSD in the FAT or exFAT file system. It will erase all of the data from the card. Then, turn off your phone, insert the card and turn on the device. Now the card should work as intended.
12. Damaged charging port
Nothing lasts forever, and charging ports are not the exception to this rule. If you have some problems with charging your Android device, first of all, use the same charger with another phone. Maybe you had the broken charger, while the port is OK.
If you find out that the charger is working, clean the port. Sometimes it's just too clogged with dirt. That's why your Android does not work. Take a dry swab and clean the port. If this didn't help, take a new toothbrush. It will help you remove the dirt off the port.
If these actions didn't help you, bring the phone to the service center. Don't try to fix this issue at home. Let the masters change the port. It will cost you approximately $40-70.
13. Unsent messages
This phone issue can save your life when you try to text your ex. But in other cases, this annoying bug makes your life uncomfortable. If you continuously see the "Message does not send" text, check that you have a working mobile network. Maybe your phone is on airplane mode, so it can't receive and send any messages.
You can solve this problem on the phone in 3 easy steps: turn off and then turn off cellular and Wi-Fi networks. Resend the message shortly after that. If the issue still persists, restart the smartphone and connect to a different network.
F.A.Q.
Does rice help save a wet phone?
Contrary to popular belief, rice has more disadvantages than advantages when it comes to saving a wet phone. Although this cereal does absorb moisture, no one guarantees that it will get to all wet corners of your device. Moreover, fine rice dust may get into the phone and harm even more.
What are the signs of an overheating phone?
Long-term exposure to extreme temperatures doesn't go unnoticed. Your phone may turn off randomly, run slower, lag, drain faster, and even smell burnt. Thus, it's better to prevent the problem as soon as it occurs than to deal with the sad consequences of overheating.
Is it OK to put my phone in the freezer to cool it down?
The idea is interesting but risky. The point is that any gadget is sensitive to both high and low temperatures. Moreover, sharp temperature swings and a humid environment won't have any positive effects.
Conclusion
Situations like this can happen to everyone. Save our list of Android problems and solutions to solve them immediately.
Remove needless information from your phone, close the apps with high CPU consumption and charge your phone when the battery gets below 40%. These three actions will help you solve the lion's share of Android software problems. If this didn't help, read our instructions above. There we were thoroughly offering you phone fixes guidelines. And if you're searching for a customized solution to your Android issue - Howly experts are always online in chat!