You live far away from your friends and want to create a watch party, so you can spill the tea and watch your favorite movie together. We understand your needs!
Netflix recommends you create watch parties via UNKNOWN TAG — insservice. But you also can do this with Discord. Just make sure you create a small party for your loved ones and ensure that no one records your screen share.
Otherwise, Netflix will mark it as violating the law, so they can sue you. But once you prepared yourself and your friends for the small watch party, use this guide on how to stream Netflix on Discord.
Can You Stream Netflix on Discord?
You can do this on your Windows, macOS computers, mobile phone, or tablet. But beware that it may be illegal in some regions. Also, if you stream content outside the built-in Netflix Party tool, the service can mark it as violating its rules.
You should consider it, once you decide to launch a watch party with your closed ones. You should also beware that the service may ban your account for a possible violation of the rules. Especially if you are a blogger that monetizes this activity.
How to play Netflix on Discord on Windows and macOS
Launch the Discord app, and open your favorite browser and Netflix. That's all the preparation steps for both systems. After this, stick to the following guidelines to stream Netflix for your friends:
Open Discord and join a server that you've planned to stream.
Click on the gear logo at the bottom left part of the window to open Settings.
Choose Activity Status. It should show No game selected.
Click on the Add it link and choose a browser with a series.
Click on the Add Game.
Hover the mouse to the bottom right part of the screen.
Click on the computer icon to open the Go Live menu.
Select voice channel and stream quality.
Pick the Go Live option.
From now you are streaming Netflix on Discord to your close ones. You should set the Go Live menu. Otherwise, your friends will see a black display rather than a series. But if you witness this glitch even with the Go Live feature, use the following fixing measures.
How to troubleshoot Netflix's black screen on Discord
If you still have problems with the watch party, use those measures to fix this issue. They are easy to implement, so you can fix them within minutes.
Run Discord as the Admin
Try to run Discord under admin rights. It gives you more control over the application.
All you need to do is right-click on the application and choose Run as admin. If it has a desktop shortcut, click there. If you don't have a shortcut on the desktop, write Discord in the search bar near Windows.
Stop hardware acceleration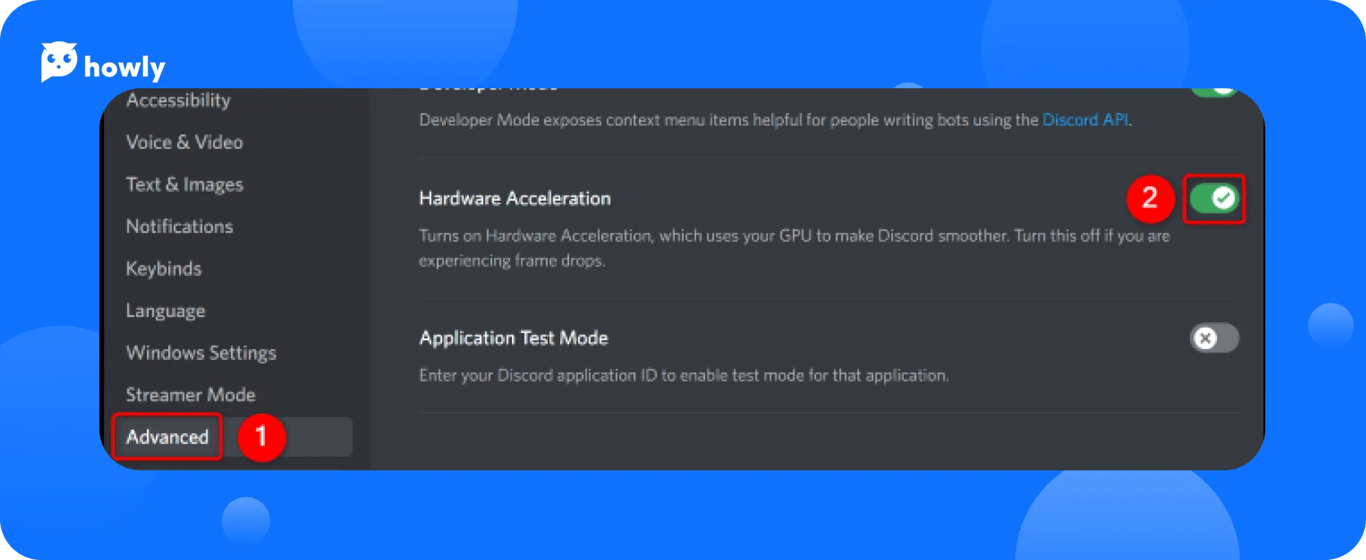 This feature was initially supposed to improve graphics. But real-life situations like this can cause more harm than good. So it is worth trying to disable this feature for good. You should do it both in Discord and your browser. In this case, your changes won't affect other apps like Photoshop or Premiere Pro that rely on acceleration.
Here is how you can turn off acceleration on Discord:
Launch the app and click on the gear logo. This action will launch Settings.
Find the Advanced option.
Look for the Hardware acceleration switch and turn it down.
Click on the OK virtual button.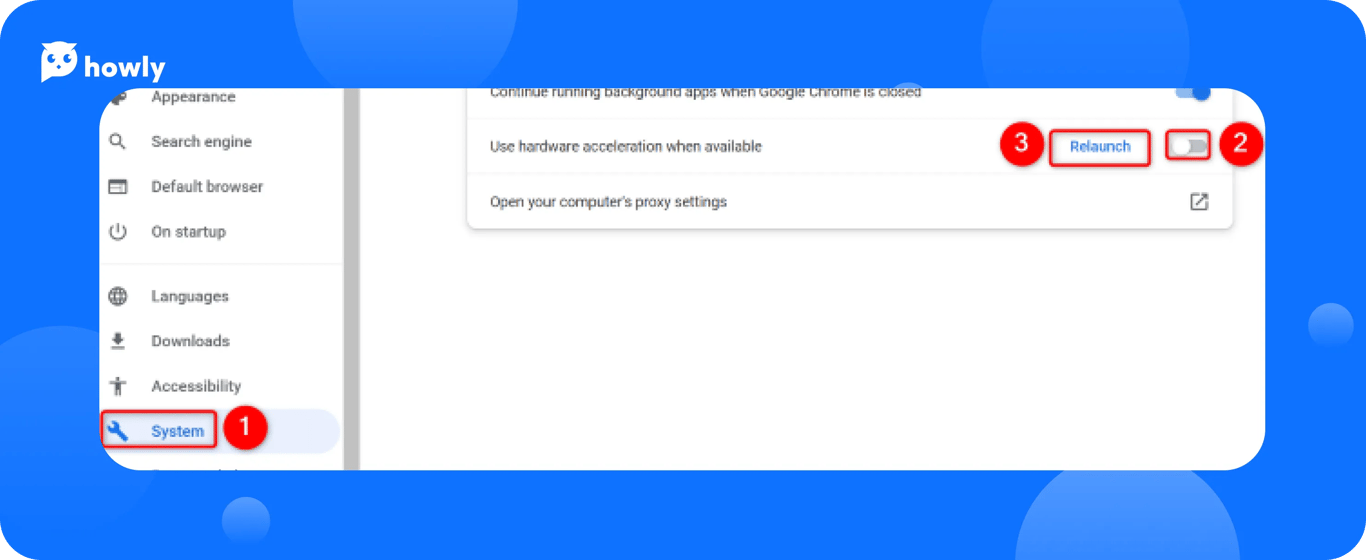 Beware that the Discord app automatically restarts after this. Try to screen share Netflix on Discord. If you still witness a black screen, disable the acceleration on your browser. We will show you how to do it in Chrome, but overall guidelines stay similar in other browsers:
Click on the three stacked dots.
Pick the System to open more advanced settings.
Find the Use acceleration toggle and switch it off. Those actions should help you to stream on Discord.
How to share Netflix on Discord on iOS and Android
If you have just a mobile phone or tablet, you can launch a watch party. Follow this instruction to launch streaming Netflix on Discord from your mobile:
Open both apps on your phone.
Select the server with your friends and pick the voice channel.
Choose the Join Voice option.
Pick the Screen Share → Start Broadcast.
Go back to the streaming service and start to play a video.
From now on your friends should see your Netflix on Discord. Once you decide to stop the party, tap on Stop Sharing.