Uber is one of the most popular transportation companies all around the world. You can order the cab right from your smartphone in 5-10 minutes and see the information about the driver before they arrive. And you can pay for the ride with a card or cash.
Before we start
Save your time and let professionals resolve your issue in minutes!
Want to start solving your problem immediately? Experienced Howly troubleshooters can fix your issue ASAP. They're already waiting for you in the chat!
The benefits you'll get while troubleshooting your issue with Howly experts:
Qualified help with laptops HDD

Quick advice right in your device 24/7/365

Expert reply within 60 seconds

Clear step-by-step guidance

Limitless number of follow-up questions

Understanding and empathetic help till your laptop HDD issue is fully resolved

All answers you need in one place
But what to do if Uber is not accepting cards? Check our online guide. We gather all information in one place, so you don't have to read forum threads searching for an answer to the question, "Why won't Uber accept my card?"
List of causes why Uber is unable to accept your payment method
If your card does not suit Uber requirements, you will not be able to request a car until you change your payment method. Here are messages that this service may show you:
"Request Failed: Card Declined";
"There was an error in processing";
"Payment method is invalid".
In most cases, Uber declines a card for one of the following 6 reasons. All of them are related to some bank problems, which you can fix:
Incorrect card number.
Expired card.
There are not enough funds in your bank account.
You travel abroad but haven't authorized international transactions.
The bank has suspected this card of fraud operations.
You have previously reported your current card as lost.
If it's just an incorrect card number, re-enter it again. Then, contact the customer support of your bank to solve other issues. If you don't have time to call the bank, it will be easier to enroll a new card in the app.
3 ways to solve Uber's "payment method unavailable" issue
There are 3 working solutions to this problem. The fastest way is to add another card that is suitable for Uber: it shouldn't be expired, and there should be enough funds on it.
Also, you can add your PayPal account: it will also help if you are traveling abroad and you, for some reason, haven't authorized international transactions on your bank cards.
If none of these 2 actions helped you: contact customer support. The Uber team will help you to solve this issue. Or, if you don't have time to wait, you can pay cash.
Let's take a closer look at every solution.
1. Add another card to your Uber account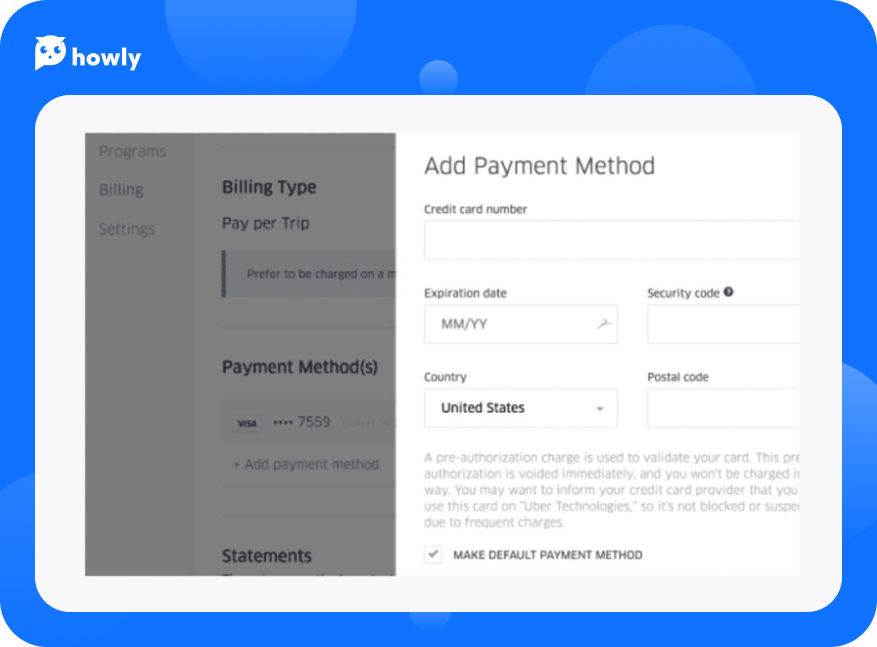 Unfortunately, Uber won't accept your card if it does not suit basic security requirements.
The good news is that most banks allow creating internet (not physical) cards in the mobile bank app. Uber accepts them, so you can solve the Uber error by adding another payment method without going to the bank or downloading any third-party apps.
Here is an instruction on how to add a new payment option when the previous Uber card was declined:
Open the Uber app.
Tap the "Profile" in the upper right corner, where your name is written.
Choose "Wallet".
Tap "Add Payment Method".
Enter your new card details.
Check the post (zip) code.
Then, tap "Save".
Uber allows you to add your Venmo, GooglePay, ApplePay, or PayPal as the payment option. Make sure that you have enough funds there to pay for the ride. Otherwise, Uber will decline this method too.
If you have an Uber business voucher, you can add it as a payment method that covers the cost of the trip. But note that you can't tip from the voucher. If you decide to tip a driver, it will be charged from the main payment method. Also, you can always do this in cash.
2. Add a PayPal account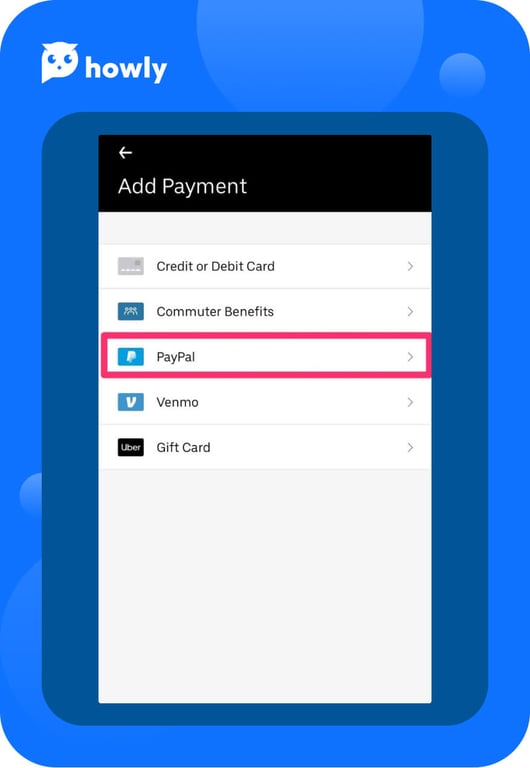 Uber started accepting this payment option in 2013. Thanks to it, people who don't want to add their card to the service can pay for their Uber rides. Make sure that you have a verified PayPal account. Otherwise, Uber may reject this payment method too. If everything is OK with your PayPal account, you can add it to Uber by doing the following:
Go to the "Payment Method" in Uber.
Tap the PayPal option.
Log in to PayPal and choose an account you want to link to Uber.
Consider your choice by tapping "Agree and Continue".
From now you can pay for your Uber rides with PayPal. It's an international option. This payment service works in more than 200 countries. But note that this Uber payment method is unavailable if PayPal doesn't work in a certain country. So we recommend checking this before going on a trip.
3. Chat with customer support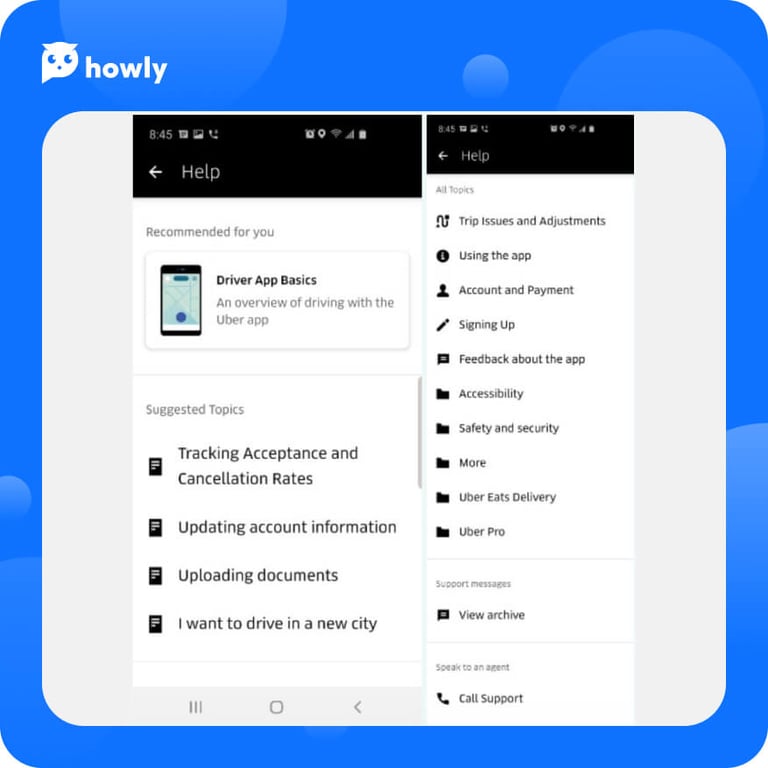 If you still can't add a card to Uber, chat with customer support.
To do it, go to your profile and tap "Help". Then choose "Payment Options" or "Call support". Next, describe your problem to the Uber team.
Another way to get a quick answer to the question, "Why won't Uber take my card?" is to contact the Howly experts. They will help you understand why Uber is not accepting payment options you try to use.
Conclusion
When you have found that there was a problem processing your credit card in Uber, check if you got enough funds on it. Next, check that your card is not expired. If you are abroad, make sure that you have allowed international operations.
If you enter your card number correctly, there are enough funds, and you are in your country now, there may be internal bank issues. Reach your bank support team to check up on your account status. This will help you find out why Uber declined the card.
If you don't have time to chat with a bank, add another payment option. It may be another card, PayPal, Venmo, or the Uber voucher.
But if you tried everything from this list and nothing worked, contact the Howly experts. Tell us the details of your case, and we will help you to solve this problem. You will have an expert answer in less than 15 minutes for an affordable price!