A frozen phone screen turns your device into an idle brick and prevents you from using its features as intended. And the worst thing is when it happens at the most inopportune moment. Unfortunately, a frozen screen can appear on any phone without regard to its Android version and model. And no matter whether your device is unresponsive or stuck on the boot or lock screen, the bug is equally annoying. But don't worry, there is a way out! We'll tell you why the problem may arise, give step-by-step instructions on how to restart an Android phone when the screen is frozen, and suggest what to do if a simple reboot doesn't help. Let's get into the matter!
Before we start
Save your time and let professionals resolve your issue in minutes!
Want to start solving your problem immediately? Experienced Howly troubleshooters can fix your issue ASAP. They're already waiting for you in the chat!
The benefits you'll get while troubleshooting your issue with Howly experts:
Qualified help with laptops HDD

Quick advice right in your device 24/7/365

Expert reply within 60 seconds

Clear step-by-step guidance

Limitless number of follow-up questions

Understanding and empathetic help till your laptop HDD issue is fully resolved

All answers you need in one place
What causes frozen Android phone
Before you figure out how to restart your Android when the screen is frozen, you should identify what might be causing the problem. This will help you prevent such bugs in the future and make your device run smoother. And so, meet the main culprits of the frozen or unresponsive Android screen.
Slow phone processor;
Low battery;
Lack of phone storage space;
Heavy applications use a great deal of processing power;
Internal wear and tear of the phone;
Operating system bugs.
These are the most common problems that cause Android smartphones to work slowly and lag. You can fix most of them yourself, and the following solutions will help you.
Easy steps on how to restart an Android phone if the screen is frozen
It would seem, how can a simple reboot solve any phone bugs? In fact, this is a great way to fix the system and eliminate many glitches that cause your screen to freeze. Moreover, this is the fastest way to deal with an unresponsive device. Therefore, we offer 3 methods on how you can restart your Android phone when the screen is frozen. Try them one by one.
Simple restart
If your phone isn't responding, but the screen is on, try the following:
Press the power button and hold it for a while until you see the menu with power options.
Tap on Restart.
Wait until your smartphone turns on.
Forced reboot
If the first method doesn't work and your screen keeps freezing, try forced reboot:
It is done with two special keys - volume down and power.
Find these buttons and hold them simultaneously.
Wait about 7 seconds until the phone starts to reboot.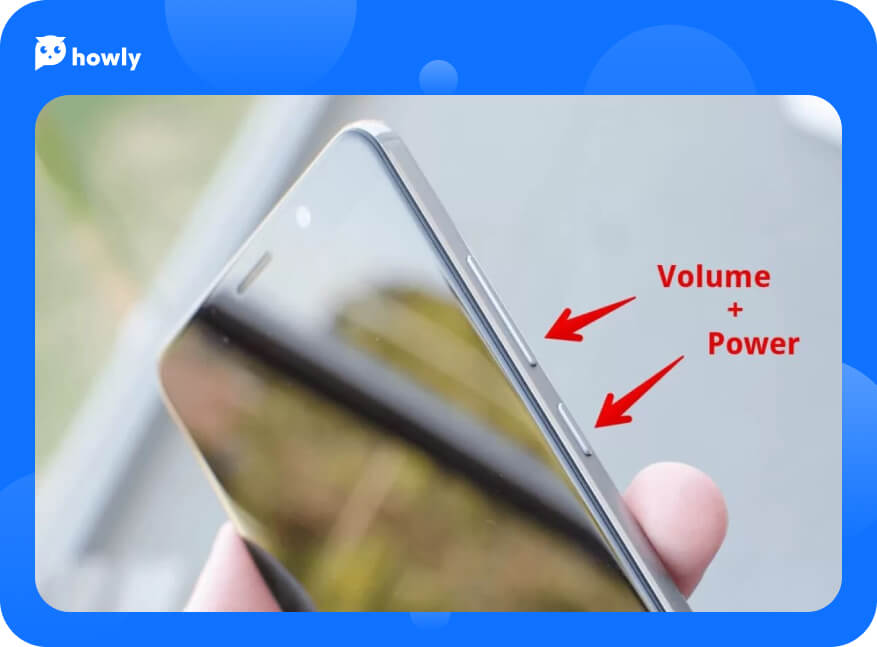 Factory reset
When all else fails, a factory reset is the last method to restart an Android when the screen is frozen. We hope you have already fixed your device when you reach this point. The fact is that the factory reset will remove all your private data from the smartphone, but at the same time, it will make the system run properly. And so here's what you need to do:
Reboot your phone using one of the above methods.
While your smartphone is booting, hold volume down + power. And so you get into Recovery mode.
Look for the Wipe data option and choose it.
Then select Yes to confirm.
After the system completes the reset, hit Reboot System Now.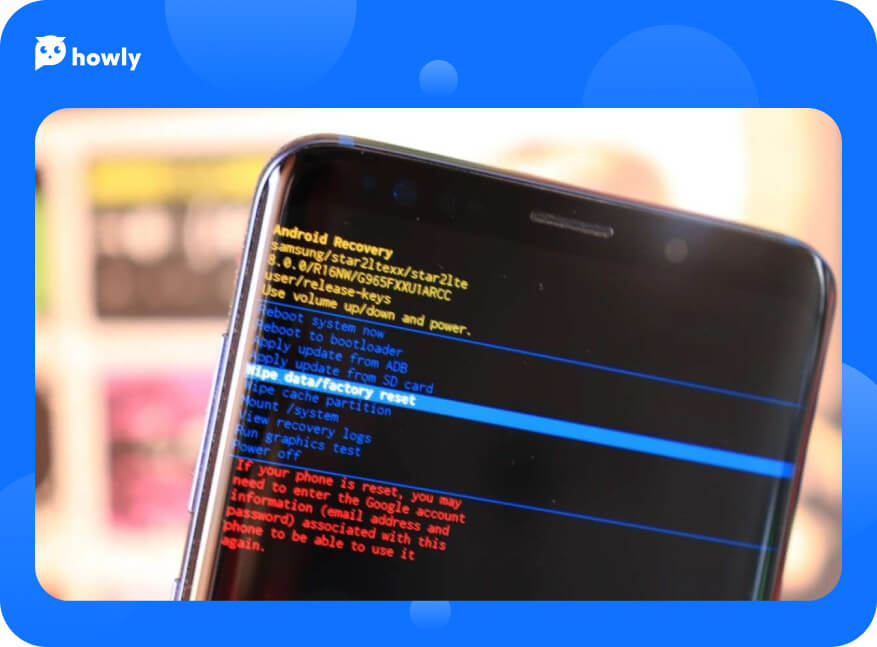 Other ways to troubleshoot your Android phone when the screen is frozen
While rebooting may help troubleshoot your Android phone when the screen is frozen, it's unlikely to fix critical system issues in the long run. Therefore, we've prepared some methods that will help you fix and prevent phone lags. These options will be especially useful if your device already functions incorrectly and keeps lagging.
Free up your phone's memory by clearing the cache and cookies;
Remove apps you don't use;
Remove heavy applications;
Remove the buggy app causing your screen to freeze;
Reinstall the operating system;
Scan the system for viruses.
Final words
These tips will help you deal with the unresponsive screen and improve the overall performance of your Android phone. Moreover, try to restart or, even better, turn off your gadget from time to time. After all, every device needs a break from continuous operation, and your phone is no exception.